Like the rest of the country, we at About Time have never valued a Great British Hotel as we do right now. Long gone are the days where going on holiday started with going to Gatwick, in fact, such is our excitement with just leaving our own rooms that even going down the road can be enough to get us thinking "backpack or wheelie bag?" And we found ourselves packing up to do just that. Heading from our home in Farringdon to the heady shores of Kings' Cross to check out the long noticed, but never visited Standard Hotel.
The Standard, London is the first opening outside of the US for The Standard group. Situated on Euston Road opposite St. Pancras Station, the hotel is housed in the historic Camden Town Annex. The whacky design is the creation of The Standard's in-house design team in collaboration with Shawn Hausman Design and the hotel has 266 bedrooms, some including outdoor terraces and bathtubs overlooking St. Pancras Station; Double Standard, the ground floor bar facing Euston Road; an indoor/outdoor Garden restaurant; a Standard Sounds studio and record press along with a destination rooftop launching this spring, accessible by an exterior lift with views overlooking the city. No two rooms are quite the same in this eclectic hotel with corridors straight out of the Shining opening out onto bedrooms from Mad Men.
Speaking of bedrooms we had a 'King of Kings' overlooking King's Cross and, naturally, some of the ongoing development around it. The rooms are well insulated so you don't get any of the outside noise and there's great attention to detail. Robes are joined by raincoats, a well-stocked bathroom and even snacks. A word of warning: we helped ourselves to some tea without realising this was charged extra – something you might not expect at this level.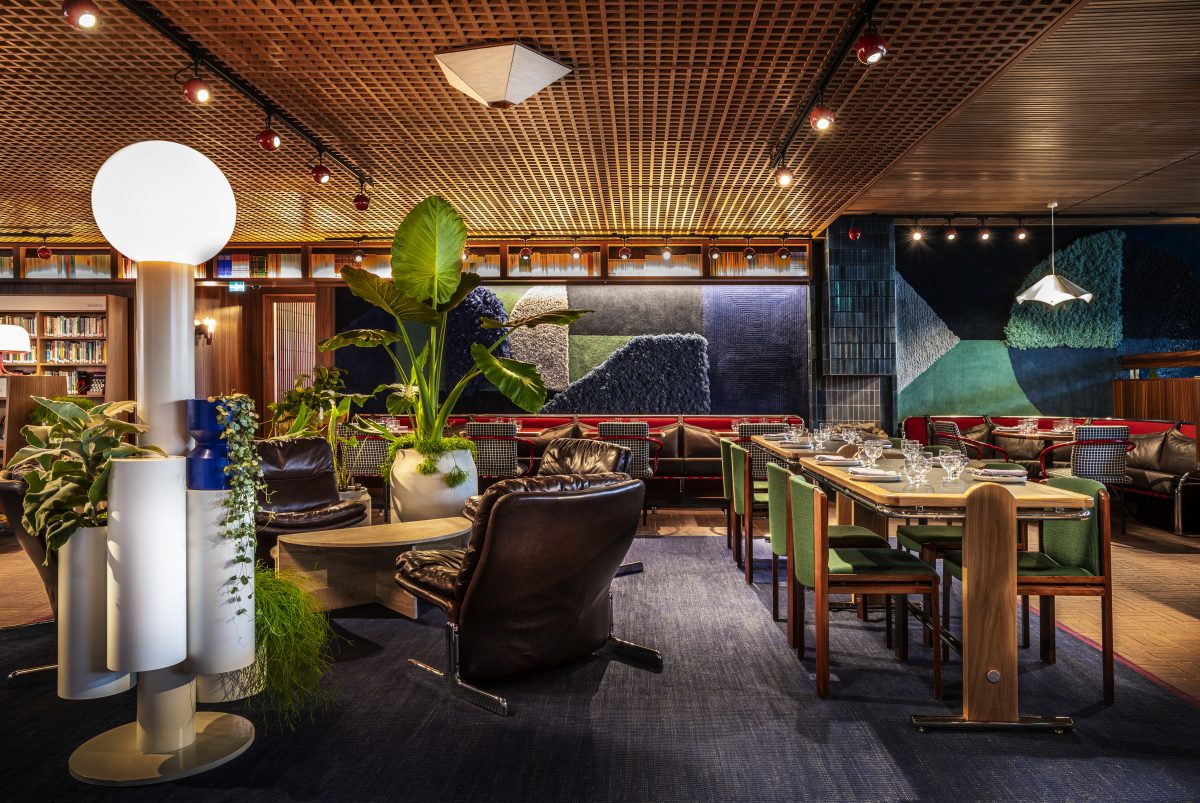 Naturally, we had to try both bars. Head to the roof for brilliant wrap-around views of London. On a sunny day, you can't beat the views up here, there's not a great deal of tables so be sure to book ahead. There's hot dogs available (we didn't try any but they looked delicious) as well as a selection of classic and standard-ised cocktails.
Meanwhile, the Double Standard downstairs is an altogether moodier affair. With leather benches, low lighting and a library to match this is one for late-night spirits and unexpected encounters. The next morning was also the scene of our breakfast. It felt, at times, like the hotel hadn't quite woken up at the same times as us, considering at the time we were the only ones eating, not everything matched the glorious setting it was served in. That said, this didn't detract from what was a much-needed escape from the monotony of my own bedroom.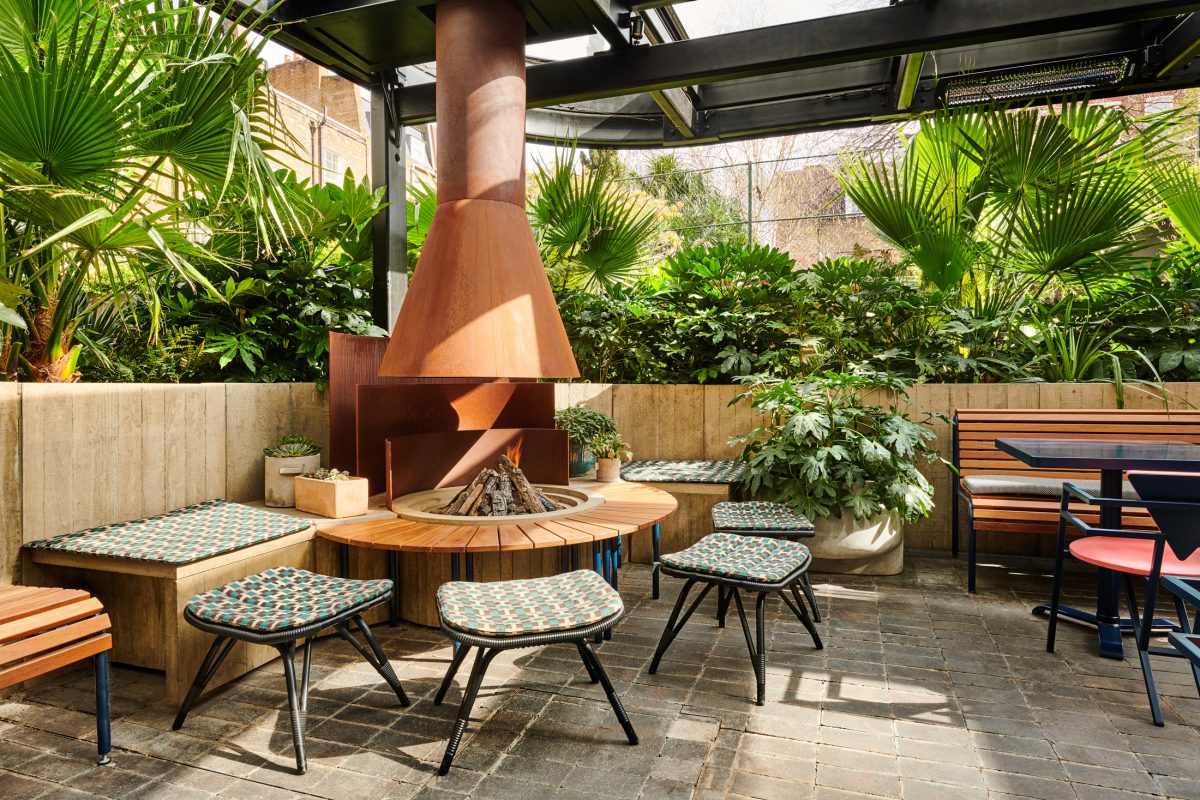 What's more, as the city continues to reopen The Standard, London is coming back with a new music programme across all of its spaces from Decimo to the Library Lounge and the Double Standard. Do check out their happenings page for more on that, it's inspired by the brand's long and deep connection to the music world with the programme offering a variety of options to suit every mood. Live music and a hotel, as if you needed another reason to staycate…
10 Argyle St, London WC1H 8EG
For further information on The Standard, London see here.
Photo credit: The Standard, London