It's the middle of winter and days seem to drag, merging into one long, never-ending darkness. Don't get me wrong, I like winter; the cosy jumpers bundled under huge coats, the excuse to stay indoors with a cuppa and the delicate frost on the trees. But for some, the cold is just unbearable, and it's no surprise that most of us are itching to pack our bags and escape as soon as possible. 
But what if I told you that you don't have to jet off to somewhere warm to escape from the chill of an Engish winter. Instead, why not treat yourself to a stay at the 5-star, luxury hotel, Sofitel London St James? As a Londoner, I know that staying in your own city can feel a little strange, but as I've learnt that once you've checked in and you're relaxing in a dressing gown, London seems like a flight away. Plus, in the age of reducing your carbon footprint, it's nice to be able to cycle to your staycation. 
I have to be honest, I didn't know about the Sofitel London St James before they kindly invited me to review their new Sunday experience. That said, I've probably walked past the grand building near Picadilly more than a hundred times. The outside may have been the same for hundreds of years, but inside they've been busy.
An extensive refurbishment by Pierre-Yves Rochon means all-new rooms designed to be inspired by the creative, dynamic feel of society and culture of 1960's London, blending bold British design with contemporary French elegance. It's not just the rooms that have been renovated too. The new restaurant may be familiar to some. Chef Anthony Demetre's popular Wild Honey has taken residence on the Ground floor alongside a new St James bar.
On arriving at the hotel, one thing hasn't changed. It's that old fashioned British attention to detail. Within minutes of arriving, we're warmly greeted and shown to our room. It's an opulent, elegant finish, furnished with a mixture of classic pieces and modern practicalities. Then there's the bed. I could've invited all my flatmates (two sizeable blokes) and we still would've all managed to fit comfortably. However, before I had time to invite them round it was off to the Wild Honey restaurant.
Now if staying in London feels strange, then eating in a hotel restaurant there maybe even more so. But Sofitel London St James have clearly given this some thought. The restaurant has its own wing in the building, detached enough to feel like it's not part of the hotel. Here,  Anthony Demetre and Head Chef Simon Woodrow have worked together to put together a menu that aims to showcase the best of British seasonal produce and contemporary French cooking.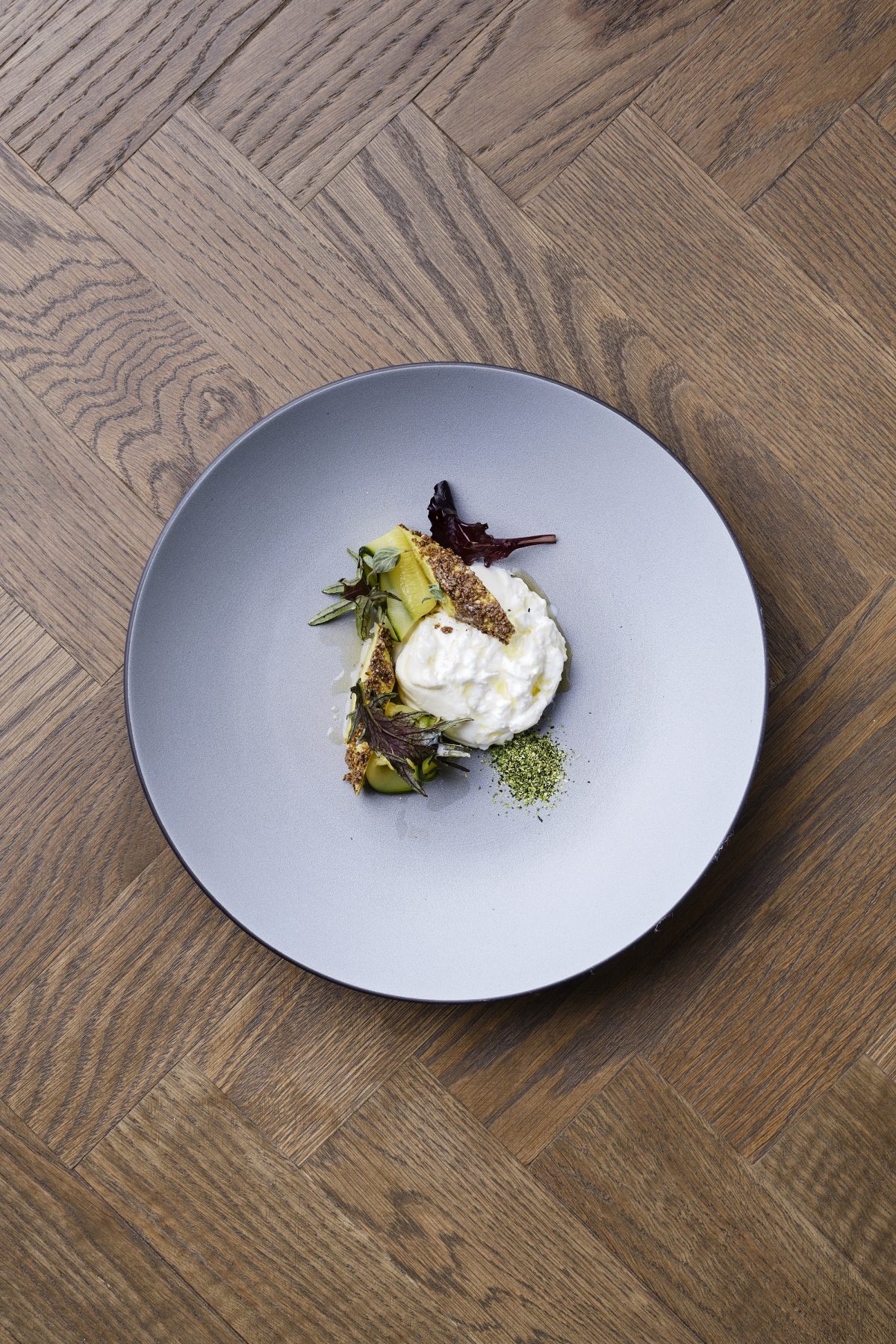 The menu includes starters like grilled cornish sardines, brown shrimp or jugged hare and mains such as French classics like bouillabaisse but also plenty of amazing British ingredients like seabass and Welsh lamb. The autumn menu features five courses and it's actually pretty reasonable at £65 if you consider the area we're in. We started with a not very French or British combination of burrata served with walnuts and pears and a rigatoni, hand-cut with crispy boneless chicken.
Both starters were spot on. Delicate but packed with rich flavour. The pasta was incredibly moreish with the best bits of any chicken dish generously sprinkled on top. Salty crispy skin providing an amazing contrast in texture to the perfectly cooked pasta. If you're feeling hungry, order the roast heritage beetroots which showcase how the chefs combine good quality British ingredients with refined cooking to create something truly special.
With no less than four fish dishes featuring amongst the mains, we went for roast cod with tempura and grilled broccoli served with shetland island mussels. The cod was a delicious chunky cut that flaked with even the slightest touch of the fork and like any great French cooking, this dish was all about the sauce. Deep, buttery and made for that extra bit of bread you saved on the table.
We went for English sea bass next with wild mushrooms, salsify and merlot vinegar. The sauce here balanced the dish without taking anything away from the meaty, delicate flavour of the fish. This was a great example of fresh ingredients cooked to perfection. Hotel or not it's really some of the best cooking you can get in London. 
There's so much more available at Sofitel London St James for guests to take advantage of. From afternoon tea at the Rose Lounge to a treatment in the spa or a cocktail at the bar, you could spend most of the day here and feel just as rejuvenated as a week in a tropical destination.
The final word, however, should go to the staff. Every person we encountered went out of their way to make the stay feel special. I only stayed there for a night but felt like I was treated like a regular. Their amazing service is a great reflection of a hotel that has clearly gone above and beyond to make sure every part of what they offer is as good as it can be. Book yourself in on a Sunday, enter through those grand doors and leave London behind, even if it is just for a night.