The key thing with the mini break that one learns over time, is the word 'mini' is really crucial for the journey. Hours spent on a motorway behind an Eddie Stobart lorry will wash away any bliss you have ever felt.
How does a journey 48 minutes door to door from London Bridge Station to Ockenden Manor, located in Cuckfield, West Sussex sound? Good. I though so. What Ockenden manages to do is combine all the cosiness and quaintness of a English countryside hotel, with the modernity and facilities of a luxury spa bolthole.
 Ockenden Manor: The Hotel
Tucked away in a beautiful village, the Elizabethan manor house hotel is surrounded by acres of countryside, and when we visited, the trees and fallen leaves were an absolute ode to autumn.
Begin with an amble around the Tudor village of Cuckfield, which incidentally is home to the one of the best second hand designer shops I have ever visited. No worn out Louis Vuitton here, think Acne boots and Isabel Marant dresses.
Your room will be ready by now; so check in and then don't leave. The main hotel has a real traditional English countryside feel to it, a real nook and cranny bar, a beautiful lounge with board games and a crackling wood fire.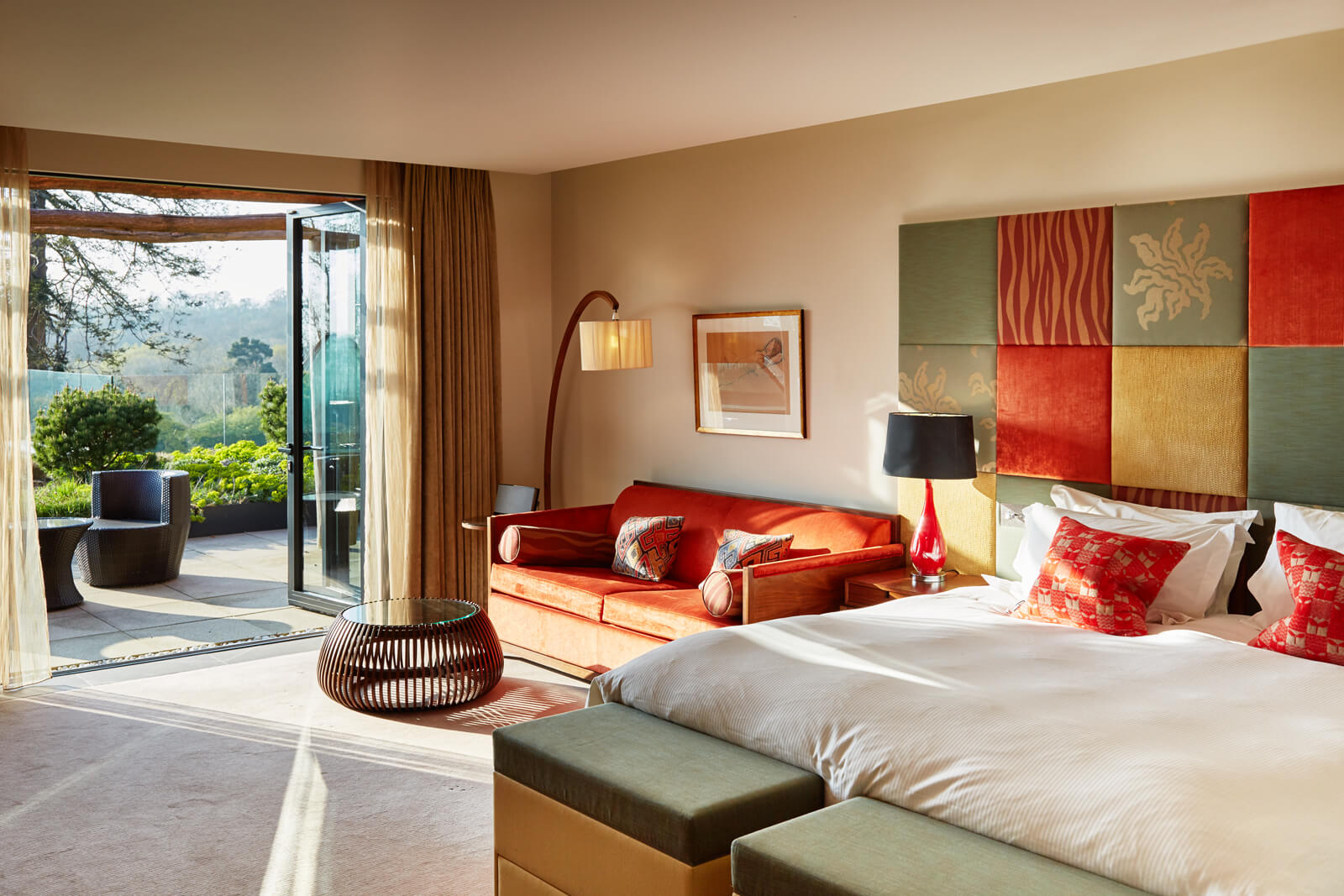 We stayed in the spa suite, which could be the biggest room I have ever stayed – there was real potential to lose yourself. It had a breathtaking terrace, a roll-top bath which you could even watch TV from and the softest of beds. The benefit of the spa suite, aside from their luxury, is that you can flip flop down to the spa in a solid minute, if you suddenly decide.
Ockenden Manor: The Spa
Some spas these days, in a quest to make money, have a theme park feel about them. A queue of people in dressing gowns and a continual go and flow. However, the spa at Ockenden Manor has an intimate feel to it; there are only eight relaxation sun loungers where you can spend the day reading and enjoying copious cups of tea and fancy coffee from the Nespresso machine.
Natural light streams in at all angles, from the floor to ceiling windows. Whether you have dashed into the cold to sit in the outdoor jacuzzi, or wandering around the walk-through rain shower – swimming in the outdoor heated pool when it is freezing outside, just feels very special.
They also have an isopod floation tank, where the salt floats you effortlessly, allowing every muscle to relax. Now this is bold, go for the two hour Elemental Rebalancing Ritual Treatment. Two hours, is that even legal? You may want to marry your therapist after. You begin by filling in a detailed form which identifies which one of the five elements you are, and which sweet smelling oil is right for your body. This treatment is the signature of the spa; it combines massage, stretches, foot scrubs, facials, and even champagne and chocolate to finish. It's utter bliss.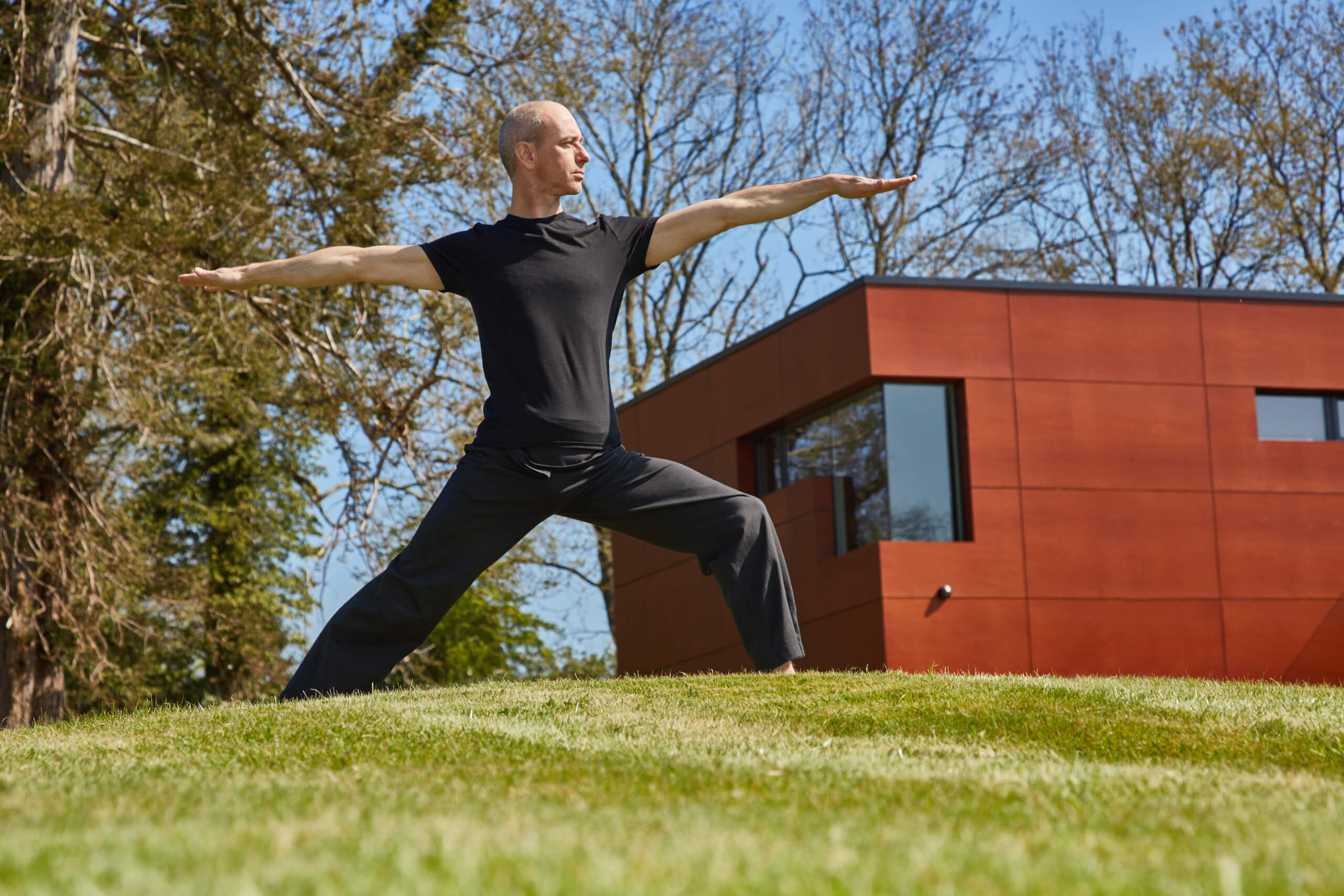 Make sure you don't rush from the relaxation room after – sit and sip a crisp green apple and fruity tea. If you have time among the pampering, try one of Sal's vinyasa yoga classes. Practicing a mountain pose as you look out over hills felt like a special treat for this London studio devotee.
Ockenden Manor: The Restaurant
Run by a Michelin starred chef Stephen Crane, the restaurant boasts views of the South Downs national park, which all the tables can see. We had dinner in the restaurant and were taken through a delicious three course meal, after a brief aperitif in the cosy bar. We had the first ever dairy and gluten-free amuse bouche, bresaola with tomato puree. 
The starters of smoked mackerel with vibrantly coloured beetroot and scallops with a dollop of mushroom puree, tasted off the boat fresh. The main courses of beautifully pink duck and moreish stuffing, and seabass in a shellfish salty sauce tasted light and delicate. We ate our pudding by the fire – salted caramel ice cream and specially made meringue with  a rich and fruity blackcurrant sorbet.
Breakfast the following day is a traditional affair – you're not going to find chia granola here – instead, a satisfying English breakfast. Be bold and have a black pudding and luxuriate in endless cups of tea and toast.
Ockenden Manor: The Verdict 
Ockenden Manor really is a charming mix of the old and new. With our souls reinvigorated, we headed back on the train to London with the crumbs of our homemade biscuits as memories.
For more information on Ockenden Manor – please click here.