Homewood Hotel and Spa is just a short 10-minute ride from the centre of Bath.  The hotel has Georgian-inspired architecture and attractive surrounding gardens and parkland. We were lucky enough to get the chance to stay there and here's how we got on:
After battling the traffic during our drive up from London, we parked in the large car park in the grounds of the hotel.  We walked into the reception and were greeted by Sophie,  the charming and welcoming receptionist.  She showed us up to our room which was Deluxe Classic and we were blown away.  The room was huge and had very high bay windows overlooking the gardens.  We could even see the helicopter nestling on the lawn of the house next door along from the hotel – very glamorous!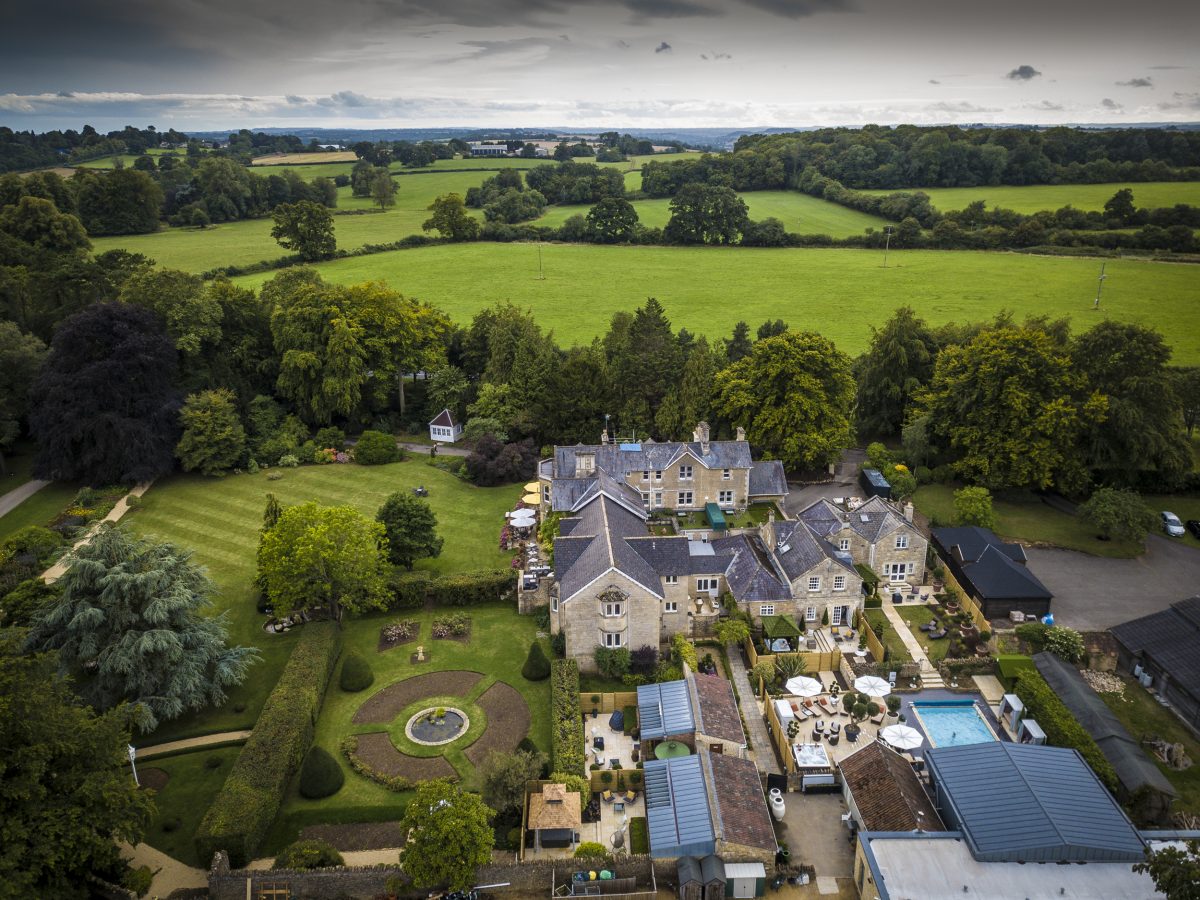 We had a huge king-sized bed, a comfy sofa designed for lounging on and enjoying the views from the window, a large LCD Television, Art Deco style wardrobes and a huge modern chandelier. In the cupboard, we found a glass jar with some freshly baked chocolate chip cookies which we scoffed greedily.  There was also a very sophisticated-looking coffee maker, a kettle, fresh milk and mineral water.  The room had a pair of fluffy dressing gowns and slippers and the curtains were impressive floor to ceiling blackout drapes.
The bathroom was very luxurious. It had a rolltop bath and a separate walk-in shower with smart toiletries and good shower pressure. The star feature of the bedroom, apart from the actual bed,  was without question the Dyson hairdryer which was fantastic for perfecting the pre-dinner blow-dry.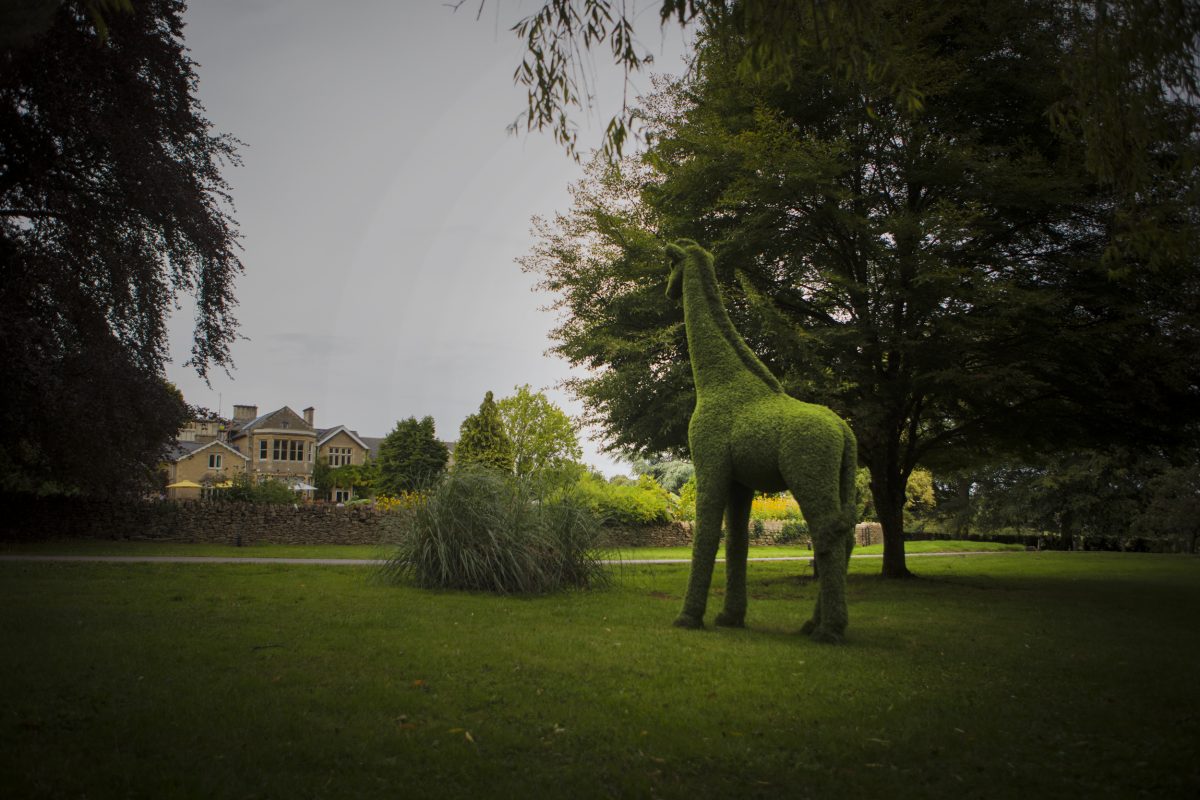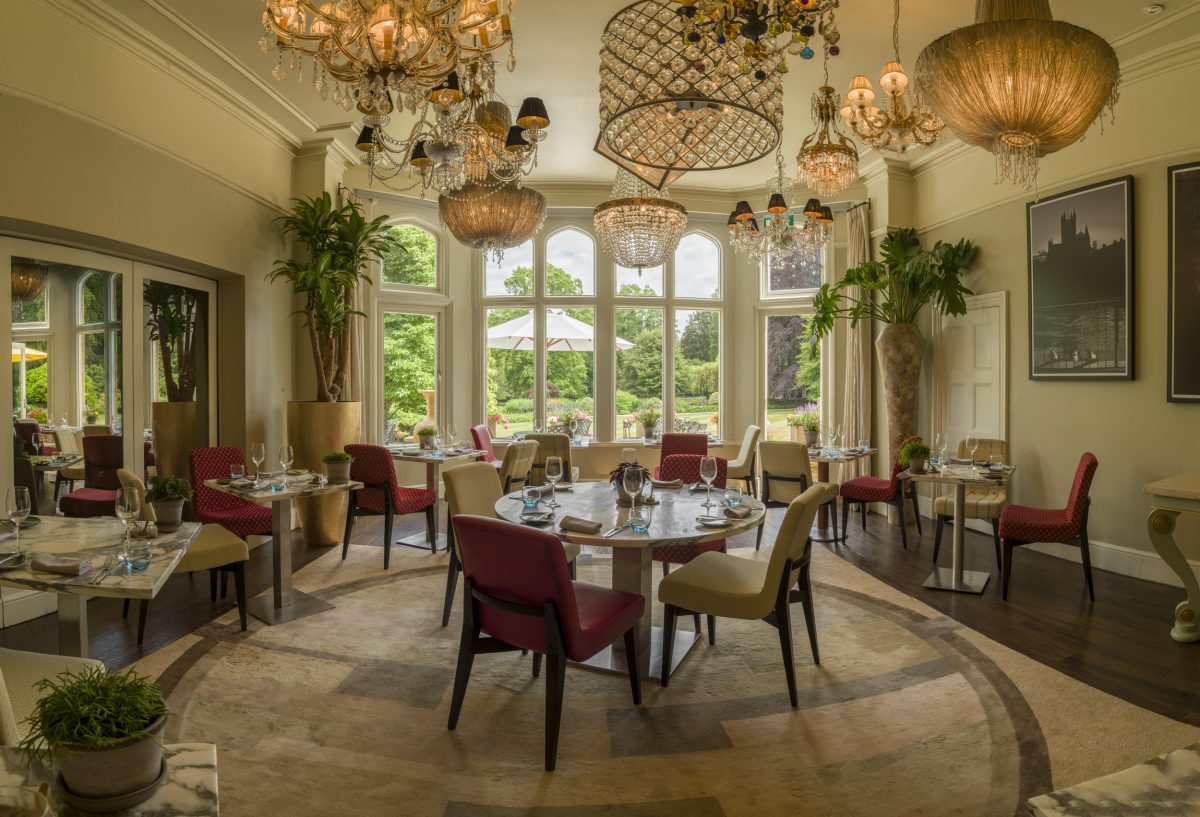 The purpose-built spa is at the back of the building, so we walked through a trellised archway and past the open-air pool to get to it. Although we didn't actually use the spa, it looked very enticing. There were lounging chairs, a sauna and steam room, an inviting outdoor hot tub and lots of treatments that you could book in advance.
The restaurant at Homewood Hotel and Spa is contemporary with modern-looking chandeliers, marble dining tables and monochrome prints on the wall. We were served three styles of home-made bread on a marble slab when we sat down. I tried home-cured gravadlax to start, served with Crème Fraiche and rye bread – authentically Swedish! My partner had the burrata and heritage tomatoes. It was simple but delicious and served with a delicate pesto dressing.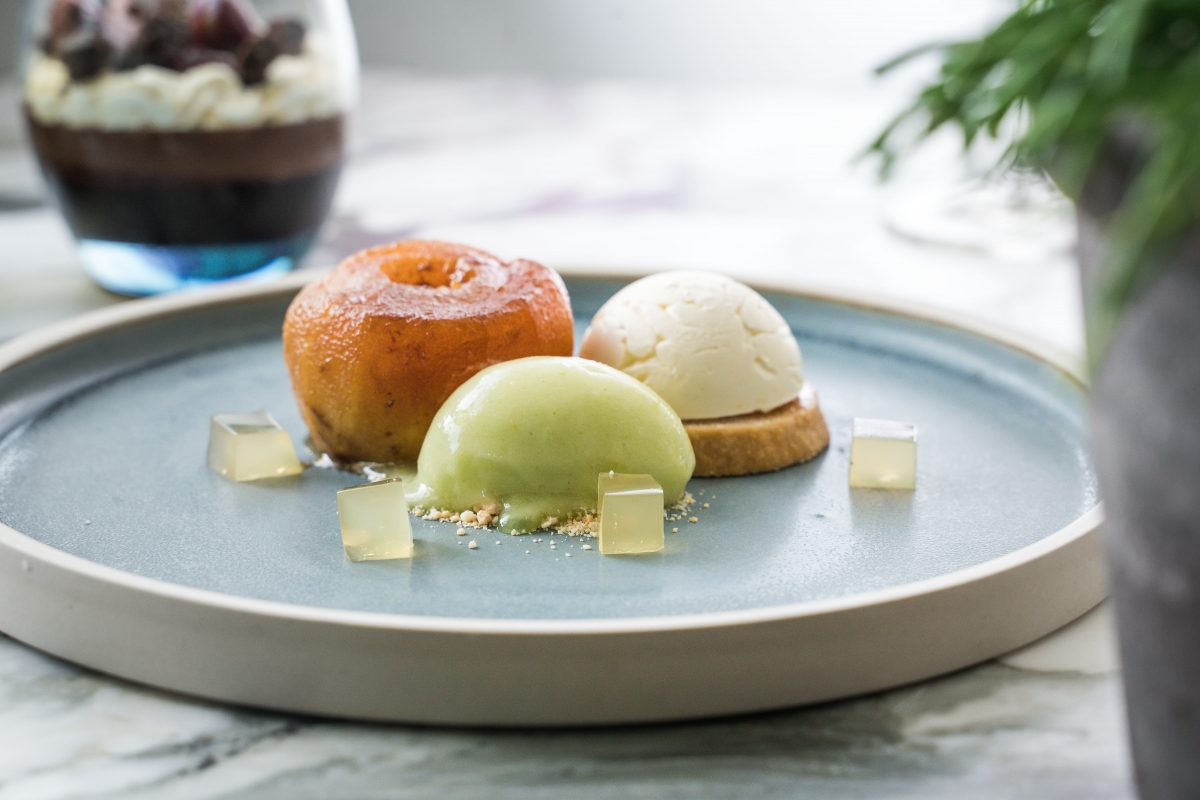 It was a Sunday night and we both went for the roast and what a treat it was! Tender slivers of delicious roast beef cooked to order, a hearty Yorkshire pudding,  roasted parsnips and carrots and a light jus gravy. For pudding, I had a delicate mille-feuille with honey ice cream and my partner had the sticky toffee pudding with ice cream.
After dinner, we snuck into the drawing-room and had coffee by the open fire.  The drawing-room was very 'olde world' with lots of prints from the 1950s of the Royal Family. It felt like being in an episode of The Crown!
The next morning, after a wonderful sleep, we were still pretty full from dinner but we still managed to scoff our breakfasts with gusto. We had bacon, scrambled eggs, sausage, field mushrooms and toast all cooked to order and delicious.  There was also a first-class buffet with fresh fruits, yoghurts, juice and cured meats and juices.
Homewood Hotel and Spa Review: Our Verdict
Homewood Hotel and Spa is a perfect mini-break. Luxurious but never formal or stuffy, it has spacious and wonderfully comfortable rooms. The hotel combines a cool, eclectic mix of contemporary to create a stay which is truly special and unique. In the heart of Bath, it's a prime spot for a restful spa break and I would return in a heartbeat.
For more information about Homewood Hotel and Spa, call 01225 956291 or visit the website here.