Lisbon is the destination de jour; ask any of my friends where they are off on their mini break, and it's almost a rhetorical question, Lisbon. Why? It's 2 and half hours from London and it's quite simply the most charming city. You can see why Brits are even emigrating; Brit-Hollywood actor Michael Fassbender and his movie star wife Alicia Vikander moved a few years ago.
Within moments of arriving, the airport is only 20 minutes from the centre, and there is something inescapably charming about it. Lisbon has a calm energy; the streets are certainly not empty, but even in the centre no one feels pushy and the streets have an gently scented orange smell that followed us around for the few days.
Lisbon is a city to be walked, so it's essential you stay in a good location. AVANI Avenida is smack bang in the centre of town and was our base for our memorable weekend away.
AVANI Avenida: The Lowdown
The AVANI is just off Lisbon's main Avenida Liberdade, with the historical sites within walking distance and the centre of town a 10 minute walk away. It's a hotel of efficiency, by which I mean everything is done very speedily and everything is clean, polished and airy. The sister hotel next door has a swimming pool and huge gym, which guests of  AVANI are free to use.
AVANI Avenida: The Rooms
It's rare I go abroad and find the beds more desirable than my 'Princess and The Pea' just-right-bed at home, but these enveloped me and my tired legs from the 25,000 steps we hit up every day. Everything you could want is there, even the rather jammy addition of  Nespresso machine with capsules daily replaced. Even though you're in the centre, the rooms are peaceful with even a little balcony to take the daily picture for the gram. Trust me, this place will convince you of your worthy photography skills.
AVANI Avenida: The Food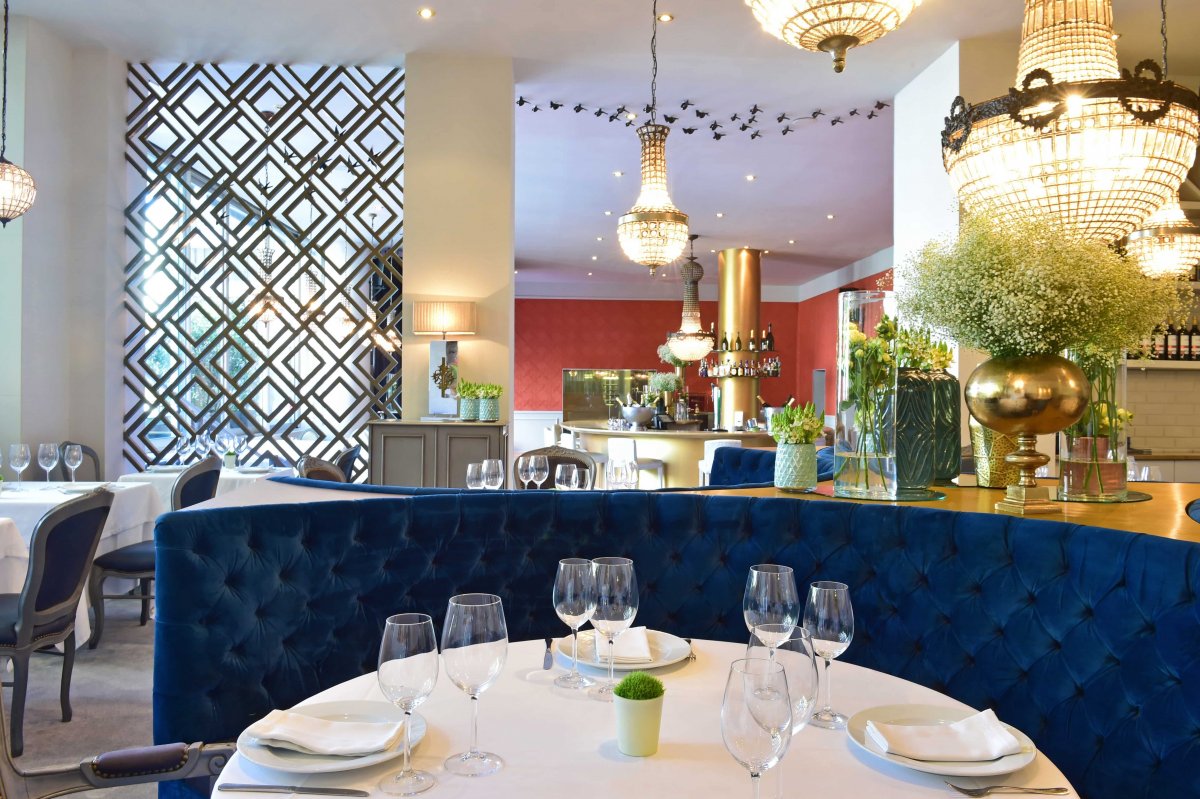 Breakfast was a plentiful affair; a buffet with copious amounts of cereals, jams and poached eggs with crispy bacon to set us up for a full on day of sightseeing.
We dined at the sister restaurant next door, Cerverjaria Liberdade which serves seafood and fish fresh from the 800 km of Portugeuse coastline. My friend and I are still messaging days later about these tiger prawns. Opt for the greedy seafood feast with a selection of oysters, clams, langoustine, prawns, lobster and get some sides of delicious crispy rice and garden vegetables.The restaurant is a classy delight, but not stuffy (the Portugeuse don't do stuffy).
Lisbon: What To Do
Before you eat, as the sun sets, we recommend heading to the 12th floor of the Tivoli hotel to the famous 'Sky Bar'.  As you exit from the lift and walk down the winding steps, you're hit with the best view of Lisbon, in my humble opinion. Sprawl on the cushions or sit at the illuminated bar for views of the Tagus river while you sip on a signature cocktail.
Outside of the hotel we recommend eating as many pasteis de nata from the shop Pasteis de Belem as possible, yes they are everywhere, of course, but these are exceptional and worth often a sprawling queue.  Following that a gininha cup, a teeny tiny dark chocolate thimble, akin to a nursery rhyme, except it's filled with liqueur, a worthy pick me up when sightseeing.
Photo Credit: Jose Luis Hidalgo R.
Lisbon is a fairly contained city so walking is the best way to sightsee this surprising and magical place.
You can walk up a steep hillside and suddenly exposed to heart-soaring views.  To get a sense of the city, I recommend you get the 28 tram, otherwise known as a mild roller- coaster thanks to those rolling hills. Start up at Barrio Alto and then end up on the other side of time, and head for the most authentic seafood meal at Ceverjaria Ramiro. The staff are charming, the crowd are fun locals and the seafood is so fresh: try the crab and a pot of the clams and almost certainly eat with your fingers.
When the sun sets, head to Park, a very edgy car park roof bar – think Franks of Peckham but overlooking the rooftops and the hustle and bustle of the streets. Dont be put off by the perilous entrance which is quite literally through a NCP-style car park.
Photo Credit: Park Bar 
AVANI Avenida: The Verdict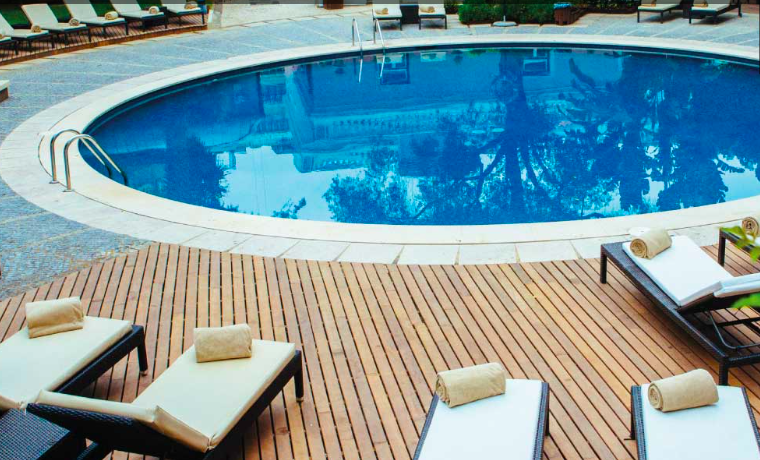 Lisbon is magical. What you need from a hotel in Lisbon is a soft place to rest your head, some good nourishment to power you through the days, and a solidly central location.
While the AVANI might not provide the individual charm of a boutique hotel, we can't fault it for ease and comfort. Oh, and if you have a time on your last day, you must visit the Tivoli Spa for a massage. We can guarantee you your glutes after a marathon of hill climbing  will be thanking you for this blissful deep tissue.
R. Júlio César Machado 9, 1250-042 Lisboa, Portugal
For more information on the AVANI Hotel, see here.