If New York is the city that never sleeps, then Barcelona is the city that only sleeps in the small hours – after feasting and partying until the sun rises. But thanks to the incredible invention of the siesta, one can simply recover in the afternoon. It's not surprising that the Catalonian capital features so frequently on About Time, as it has so much to offer visitors wanting as much as conceivably possible from a mini break. If you're going for a short weekend, here's how to do it in style:
Where to Stay
Barcelona is blessed with some incredible hotels, amongst its incredible architecture. Here are three of our favourite  luxury boutiques:
1. For Rooftop Views: The Mercer Barcelona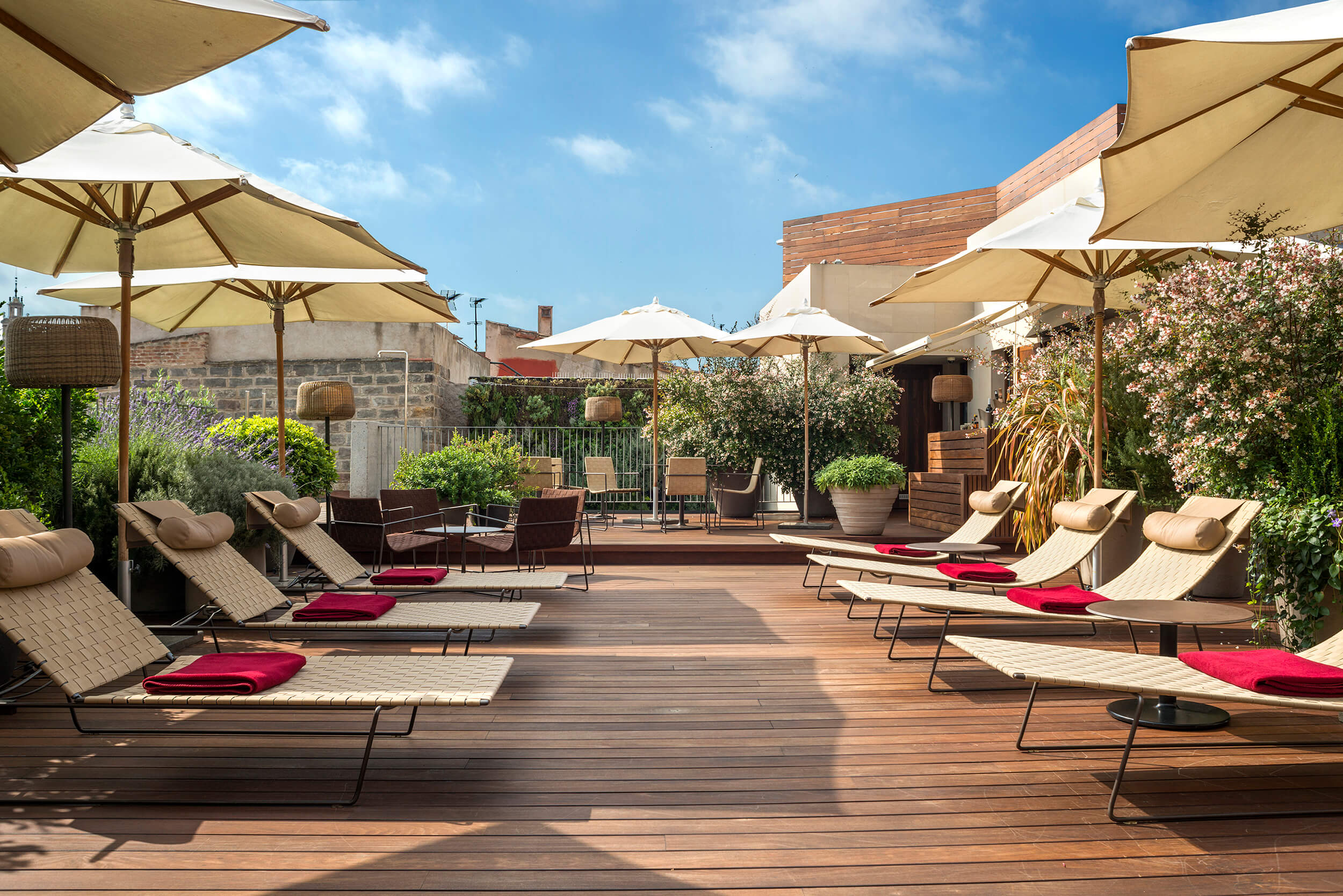 The Mercer Barcelona is a recent newcomer to the ultra-luxurious boutiques, sitting on the restored foundations of an ancient fort once used to fortify the city, so you feel extra safe and comfortable sleeping at night! Extreme care has been taken to accentuate the character and history of the building, you can feast in a private dinning room, which has barely changed since its original use in guarding the city. The rooftop bar and pool is one of the most splendid we've come across in the city and seems like when the sun is out, the most idyllic place to be on earth. 
Carrer dels Lledó, 7, 08002 Barcelona
The Hotel Primero Primera is in walking distance from the Mediterranean and perfectly placed if you want to catch Barcelona FC in action and ideal if you'd rather not be in the hustle and bustle of central Barcelona. It's modern and distinctive architecture echoes instead and out along with unique quirks like an honesty bar.
C/Doctor Carulla 25-29 | 08017 Barcelona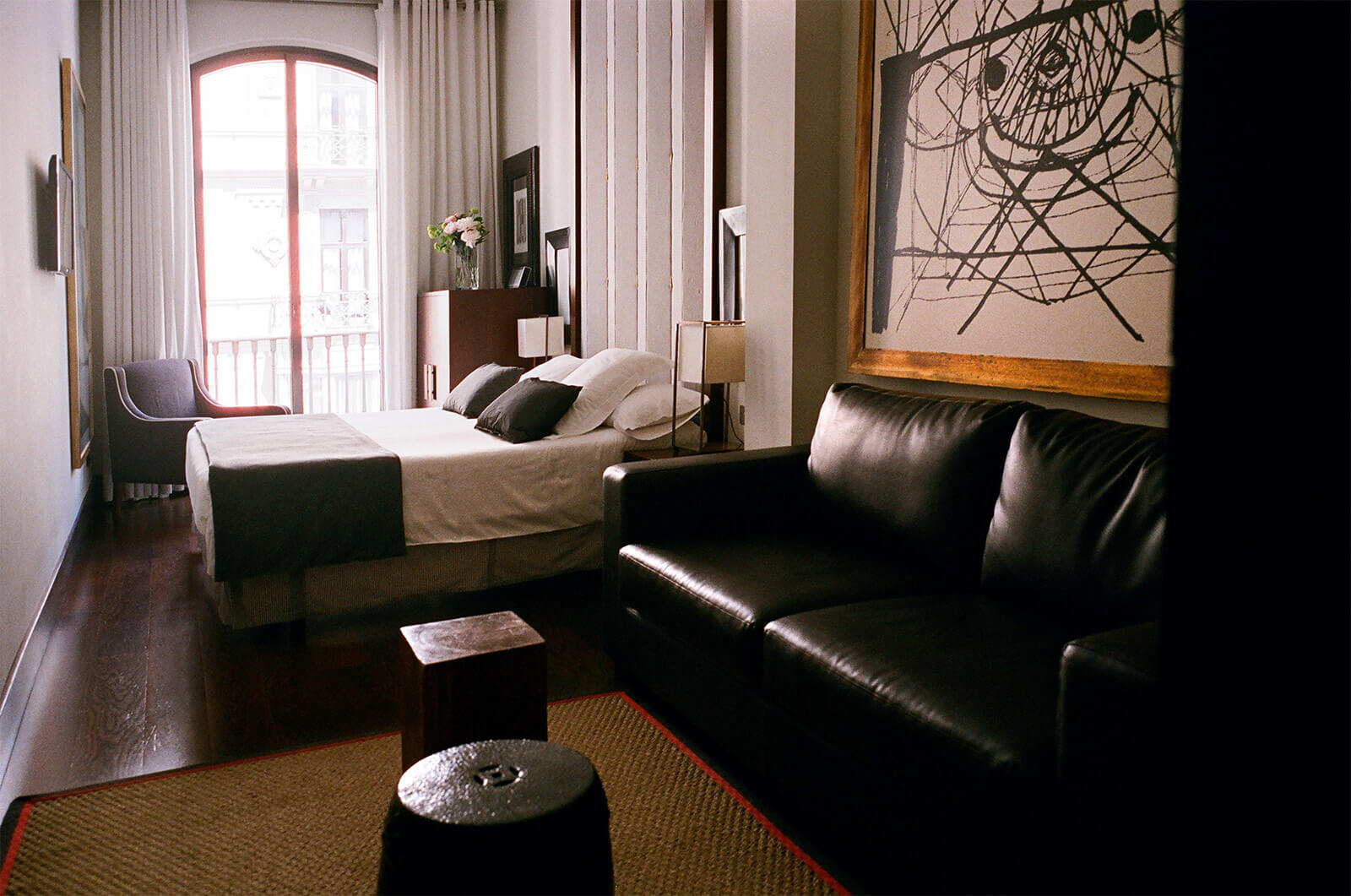 The Hotel Pultizer couldn't be more central if it physically tried as it's a stone throw away from the A2 bus that swiftly transports you into the city centre from Barcelona- El Prat Airport. Every aspect of this design lead hotel has been considered so a guest's stay is as relaxing as possible right down to the little bottles of water on arrival in the stylish rooms through to the friendly staff offering tips on how best to make the most of your time in the city, plus it has an incredible roof terrace bar offering shade, a view down the entirety of La Rambla and knock-out Mojitos.
Where to Eat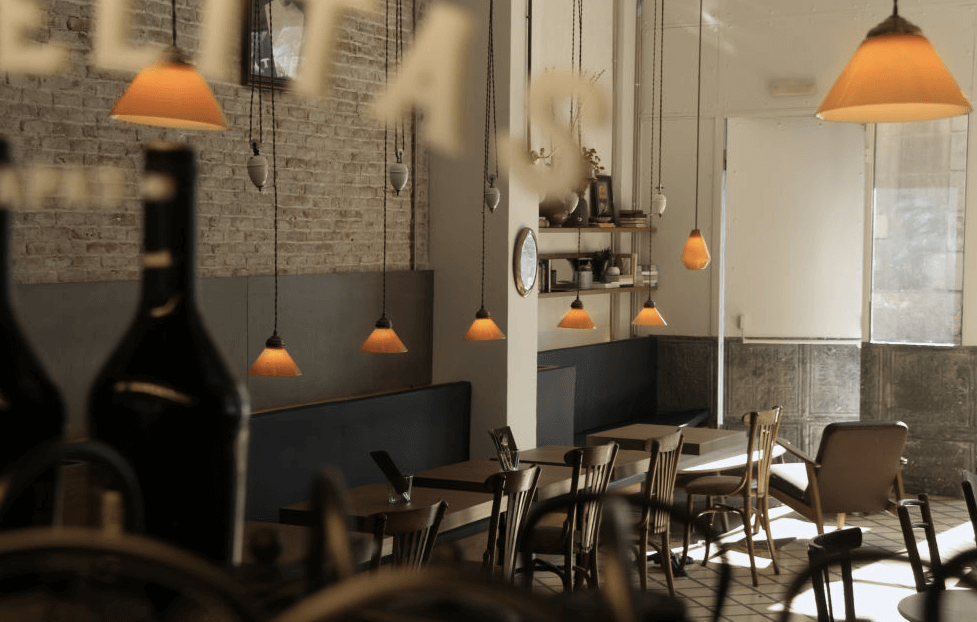 Carmelitas is one of the latest fusion tapas bars to open in the city, a subject very close to our culinary hearts at About Time.
Positioned on a busy thoroughfare  in the Raval district, this truly wonderful discovery  is not even a month old at the time of writing and resembles a classic  french brasserie  but with the innovative menu  care has been taken to define flavour, texture and presentation, which really pushes the concept of fusion tapas one step forward
C/ DEL CARME, 42, 08001 BARCELONA
If one is fortunate to find themselves next to the beach in Barceloneta  then the perfect spot is Barraca. Whilst the epic, flavoursome Paellas is what  really you should save room for, dishes like the Burrata mixed leaf salad are too good to miss.
PASSEIG MARÍTIM BARCELONETA, 1, 08003 BARCELONA 
If you fancy exploring the Gracia district the best place to begin is Avenue, a cute bar and tapas spot that has a model train racing across the ceiling.
Career de la Providencia, 3, 08024, Barcelona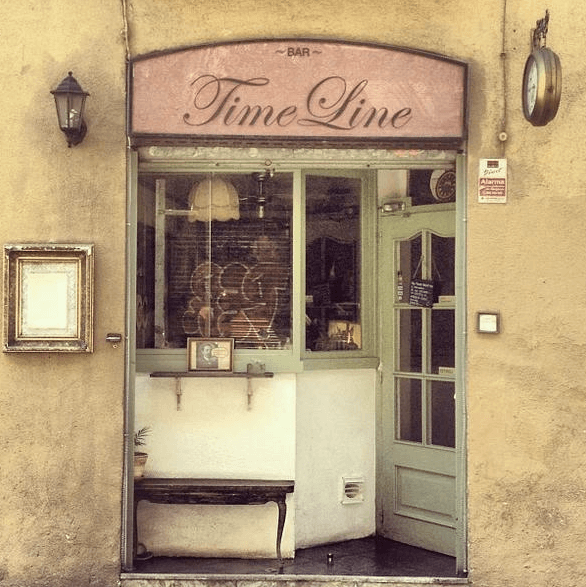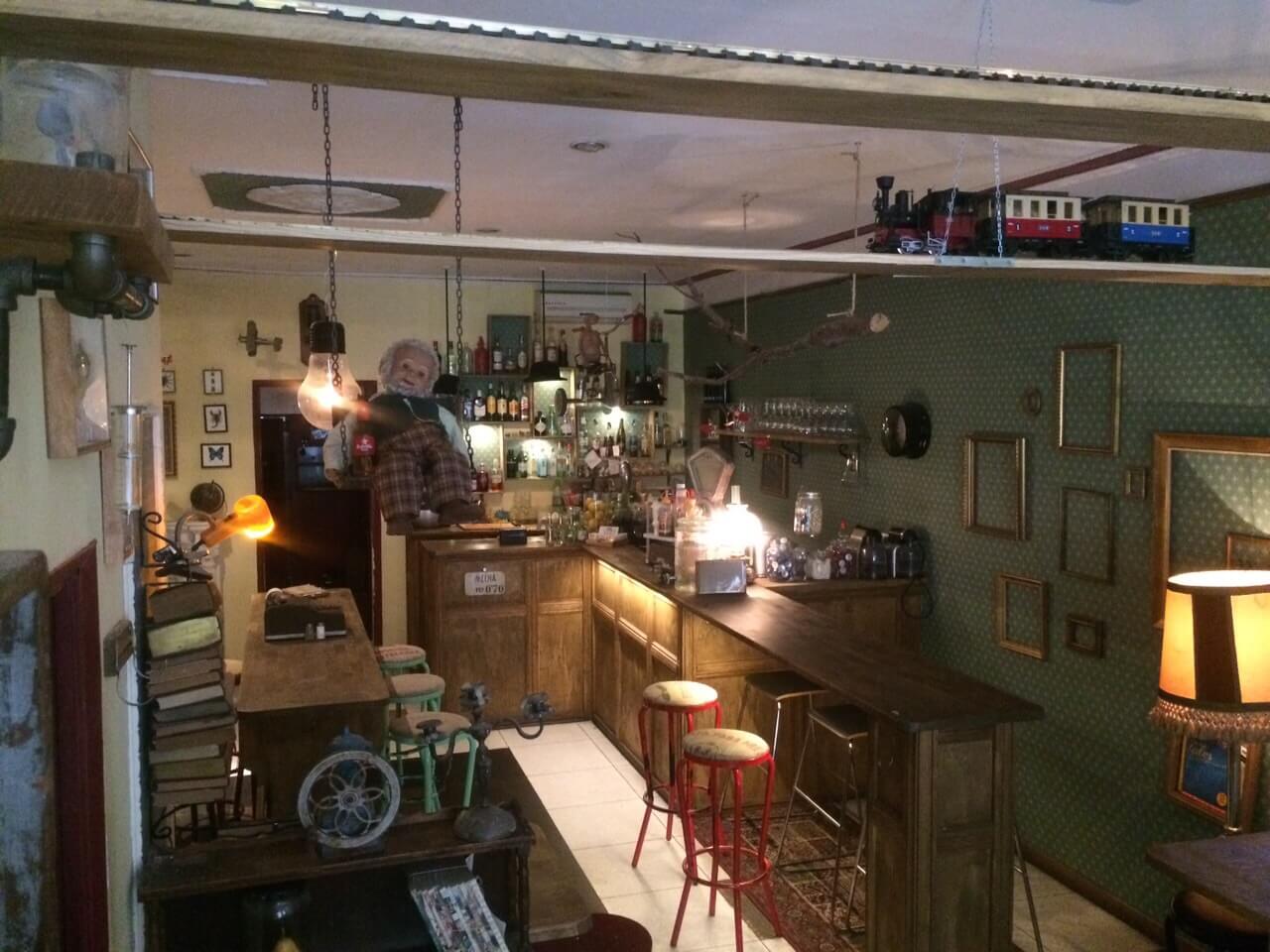 After a few cocktails and appetisers, head up to it's sister eatery Time Line , where (hand on heart) the best burger in Barcelona can be consumed along with cocktails in a jar all for a reasonable price
Career del Torrent de l'Olla, 159, 08012 Barcelona
Where to Party
Razzmatazz is Barcelona's ultimate nightclub – imagine Fabric meets the best indie disco you've ever been too (and that's mentioning just one of the many rooms all catering to different musical tastes) inside a vast  industrial space just on the outskirts of central Barcelona. It's unique atmosphere will suit any mood you are in and is a perfect destination if you are with a gang of amigos.
Carrer Almogàvers, 122, 08018 Barcelona, Spain