I love Italy. In fact, it's probably one of my favourite European countries. I adore the quaint Italian villages where you can perch yourself on the plastic chairs outside the local cafes and enjoy an espresso, and a bite to eat in the sun. There's also the glorious food; fresh, handmade pasta, rich coffees and unbelievable desserts. It's a foodies' dream and certainly a place which always excites me every time I visit. Of course, Italy's offering stretches far beyond a bowl of pasta and a gelato – there's incredible architecture, amazing galleries and culture by the bucket load.
When an email dropped in my inbox asking me if I fancied cruising around the Turin countryside in one of Ford's latest models – it was a done deal. I love everything about a road trip: the scenery, the club bangers (note: Spotify playlist), and stopping off at what I like to call motorway meccas, e.g. service stations. There's no better car to take you on the ultimate road trip than the Ford Vignale. It has everything you need for long distances; heated seats, Bluetooth to sync up your phone to the radio, sports mode drive, leather seats, ample boot space and an amazing sun roof. It really is something special. I decided to name my Ford Vigale, Vinny, and over the course of the weekend, we became best chums. Without sounding like a used car salesman, a la Danny Devito in Matilda, the Vignale is the pinnacle of the Ford brand in Europe. The car encompasses all that Ford is renowned for – award-winning design, high-quality craftsmanship, advanced technologies and exclusive specifications.
For centuries, Turin has been associated with highly-skilled metal work. The most elegant and practical suits of armour were handcrafted in the city, and there was no better place to start our road trip than in the capital city of Piedmont in Northern Italy.
With cheap flights to Turin available daily, there's no better time for a European road trip. Here's my perfect week mapped out. Prepare for an onslaught of four things: coffee, culture, carbs and chocolate.
Italian Road Trip: Turin
Turin is famed for its architecture and culture, and can often be overlooked when it's pitted against Italian heavyweights such as Rome, Venice and Pisa. However, this city should really be on top of your holiday list. Turin's boulevards are lined with baroque buildings, and old cafes. If Vienna and Paris got together, Turin would be their love child. There's an air of Parisian chic mixed with Vienna's love of opera and galleries. You could easily spend a few days here wandering around the grand squares such as Piazza Castello and Piazza San Carlo.
Turin: Where to Stay
For a Bed and Breakfast: Terres d'Aventure Suites
Inside the XVII century prestigious Capris di Cigliè Palace is where you'll find Terres d'Aventure Suites. This abode is pretty damn swish and each room has its own personality. There's luxury bed linen, high-vaulted ceilings, and walls festooned with art. It's a great find, and walking distance from the hustle and bustle of Turin centre.
If you fancy, book one of the self-contained apartments within the hotel. The studios are equipped with a kitchen, TV, small lounge, and everything you could possible need for a short break. There's also a cute courtyard to enjoy your breakfast al fresco.
For a Grand Hotel: NH Collection Torino Piazza Carlina
Do you have a vision of drinking an Aperol Spritz on a roof terrace in the Italian sunshine, and booking yourself in for a massage after? It's not a vision, friends. Because this can most definitely happen at NH Collection Torino Piazza Carlina. The 160-roomed hotel dates back to mid 17th century when it was built as a Regio Albergo di Virtu (Hotel of Virtue). These were institutions used to train people for work, and was once inhabited by Antonio Gramsci, the co-founder of the Italian Communist party in 1913-1915.
The gym looks out onto the most unbelievable view of the city. Not that I'd condone hitting a treadmill on my jollies – but the landscape is incredible. Rooms are decked out with hardwood floors and are painted in a palette of cream, old rose and blue. Some have artisan-carved cedar headboards and furniture. Look out for the Turin chocolates on your pillow at night.
Turin: Where to Eat
Turin is a melting pot of different cuisines, restaurants and eats. You'd need a month here to work your way around the foodie scene. It's massive. From high-end fare to pizza by the slice – there's food to suit budget, taste and the fussiest eaters. Piedmont houses the most Michelin star restaurants in Italy – and Turin itself is renowned for its chocolate, being dubbed the 'chocolate heart of Europe since the 17th century'. Word on the street is that Turin was the city to open the very first chocolate house in 1678. Less about historical foodie facts, and more about eating. Here's my favourite foodie picks:
For a Historical Dinner: Circolo dei Lettori
Italians do one thing really well: multiple courses. And there's no better place to indulge in an evening of food than at Il Circolo dei Lettori situated in the 17th Century Palazzo Graneri della Roccia.  Apart from being a public space dedicated to reading (every month it promotes cultural events for people of all ages), the restaurant attracts locals, tourists and out of towners for their traditional local cooking.  Chef Stefano heads up the kitchen and this guy knows how to put on an Italian banquet. We feasted on dishes including rare veal with pickled vegetables; caramelised red onion with cheese; salt cod and capers; risotto with veal; and Zabaglione parfait with maize power and bitter chocolate (tastes way better than it sounds). It was a glorious feast of cheese, wine and meat. The Italians get it so right when it comes to eating.
For a Local Haunt: Da Cianci Piola Caffè
If you want to eat like a local, Da Cianci Piola Caffè is a must. The tables are slightly too close together, everything is a little bit cramped, but that's what makes this restaurant so brilliant. Turin natives frequent this place daily, because it's one of the cheapest restaurants in the city, and is by far one of the best. You can enjoy a hearty bowl of fresh pasta for seven euros, and a glass of plonk for around three euros. Ask for a 'San Simone' (a heady spirit) after your coffee if you want to finish your meal in a very Torino way.
Going to Turin and not eating pizza, is like going to Japan and not having sushi. It's just wrong on so many levels. Locals rave about Pizzeria Cammafa – it's been claimed this restaurant serve the best Neapolitan pizza in the area, and having eaten my fair share of slices, this claim is most definitely true. It's cheap, the service is speedy, and those chewy crusts are something else.
Turin: What to Do
Turin being the birthplace of Fiat, it's only right to learn a few facts about how it all started. Can't say I'm the most car-obsessed human – but this museum was rather interesting. The National Automobile Museum offers a journey through the history of the automobile to tell the story of its evolution from means of transport to cult object, but also the epochal transformations that have influenced society, custom and the way of life. Among the rarest and most interesting collections in its kind, with over 200 original vehicles, of 80 different car brands, on display at the premises at Corso Unità d'Italia 40, the Turin museum is one of the world's most famous technical-scientific museums. There's also a great gift shop and cafe too.
For a Chocolate Education: Gudio Gobino
I like chocolate. I appreciate good chocolate. Dipping it in my tea. Hell, I could eat it all day long. But learning about chocolate? Now you're talking. Guido Gobino is the chocolate God, a craftsman who has innovated and evolved tradition, enriching it with creativity, taste and passion. This artisanal chocolate company was founded in 1964, and has made quite a name for themselves in the chocolate world. They bang out the best chocolate in town. I had the chance to put my chocolate skills to the test – it's interesting to go behind the scenes. A must visit for any chocolate fan (which is everyone, right?).
Italian Road Trip: Alba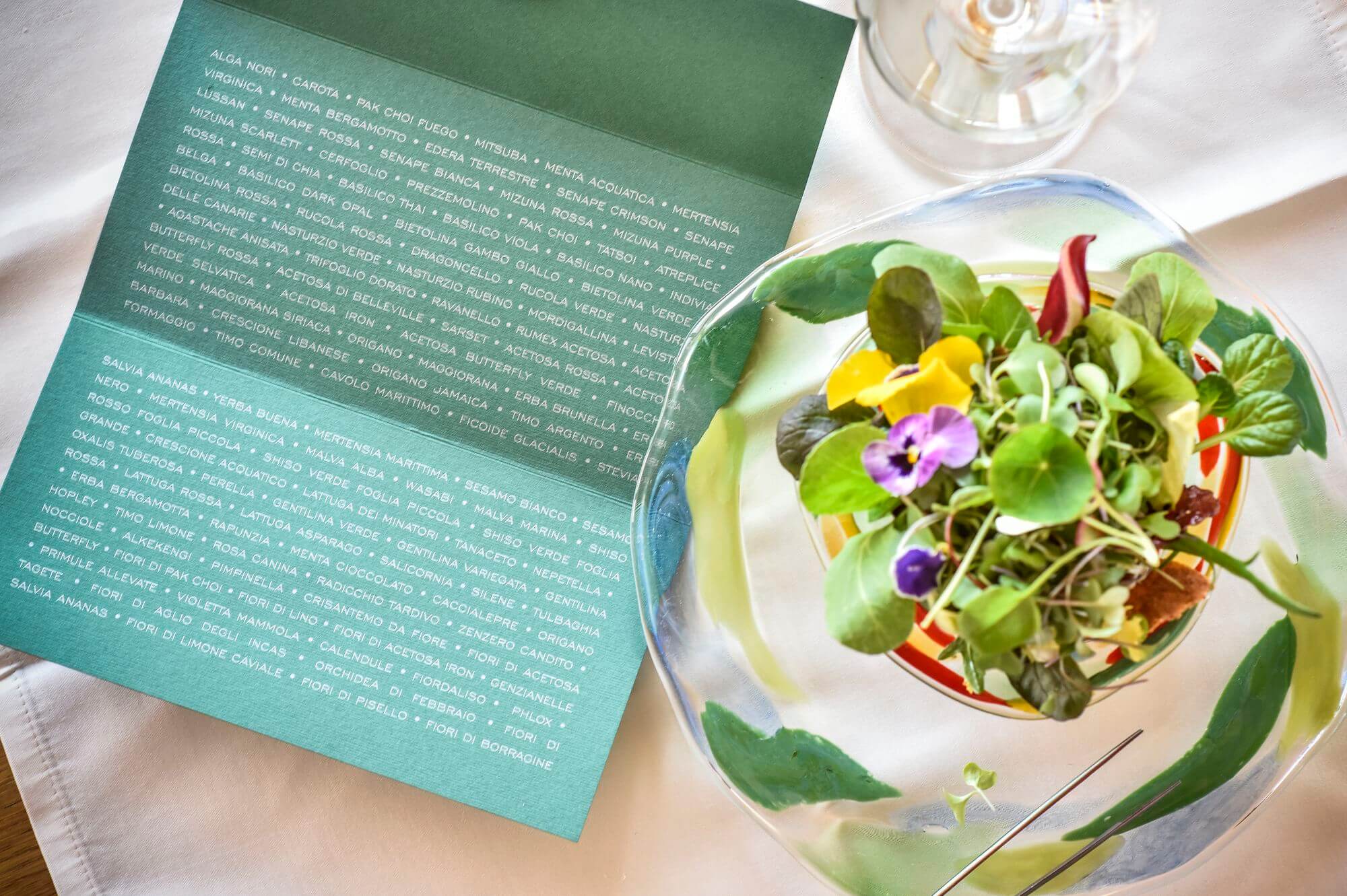 A scenic 1h 30 minute drive from Turin is where you'll find Alba. Oh baby, this place is magical. Think rolling vineyards, clear blue skies and that gentle Piedmont breeze. The views are simply unmissable. One of Alba's main attractions is wine. The region is practically covered in plump grapes and lush vegetation. Alba is probably one of Italy's best kept secrets; it's not teaming in tourists and you can escape the hordes of British holiday makers.
Cerreto Wine are at the top of their game when it comes to wine. They own vineyards in Alba and the surrounding areas – come and learn all about the history of wine, sustainable growing, and the difference between Barolo and Barbaresco. The restaurant served their famed 21, 31, 41, 51 salad. It's a must for any first Cerreto Wine first-timer.
Italian Road Trip: Bra
Bra is located 50 kilometres south of Turin, and is a charming Piedmontese town that is slightly off the beaten track. There are no supermarkets or chains – instead local shops sell a range of organic sausages, fine cheeses and local produce. Walk up towards Monte Guglielmo, the highest hill in Bra for unrivalled views, and when you make it down, seek respite in Osteria Murivecchi for a typical Italian lunch.
Italian Road Trip: Asti
For a change of scenery and a change of pace, get in the car and drive to Asti, south of Turin. This elegant Italian town has everything; great dining options, stunning landscape, cute hotels and overall, fascinating historical buildings. There's plenty of gelato shops, and casual lunch spots. You won't go hungry in Asti.
Italian Road Trip: Spotify Playlist
One of the best things about a long distances drive is the tunes. The wind (air con) in your hair, the open road, and the rolling Italian hills – oh it's all so lovely. And all of that needs a musical backdrop. Here's what you need to download for your European road trip.
Club Bangers/ Guilty Pleasures: 
1. Sean Paul – Gimme The Light
2. Justin Bieber – Sorry
3. Beyoncé – Countdown
4. Amerie – 1 thing
5. Missy Elliot feat Ciara and Fat Man Scoop – Lose control
6. Texas – Inner smile
7.  Fergie – Glamorous
8. Gym Class Heroes – Clothes off!
9. Holly Valance – Kiss Kiss
10. JoJo – Leave (get out)
Other Songs: 
1. Bloc Party – Banquet
2. Action Bronson – Terry
3. A$ap Rocky – Everyday
4. Jamie xx – See Saw
5. Sampha -Plastic 100c
6. The xx – On hold
7. Chase and Status – All Goes Wrong
8. Vaults – Midnight River
9. Crystal Fighters – Love is All I Got
10. Hozier – Sedated