Sometimes the best places in London are the ones you don't know are there.
Hidden cocktail dens, stairways that lead to packed rooftop bars, lifts that take you 85 floors off the ground to a midnight brunch, this city is brimming with almost indistinguishable gems. The Arch London is one.
Tucked away on a leafy side street near Marble Arch, you would never know such peace could exist moments away from the capital's largest Primark. The 5* luxury hotel has a kind of quiet grace; a self-confidence of a hidden gem that sits proudly amongst residential properties. A Judi Dench of hotels, if you will, that needs no large signage or red carpet to mark its spot. Quiet, confident, it's the kind of hotel that makes a staycation in London feel so damn naughty.
If you're looking for a special romantic break without leaving your home town, or visiting London for a weekend stay, here's what you need to know:
There's only 82 rooms at the hotel, making it quite the boutique haven. Each room has a lovely homey feel, with individual designs in each room, soft fabrics, matching colour schemes and high-tech amenities. I hate the word amenities, but they've got Sky HD and a Nespresso machine, so trust me on this, the amenities are good. They've also got their own restaurant and a special champagne bar. If you need it, there's WiFi throughout – but, personally, I think this is one hotel you check in to, to check out of the digital world.
The bedrooms are full of life and character; think classically Georgian with sash windows and bright stripy wallpaper, but with modern touches. By that I mean a dreamy TV in the bath and beautiful granite work surfaces. It looks like a really, really good Swedish home popped into the heart of London. If you don't fancy leaving the room, they do room service with no tray charge. Win.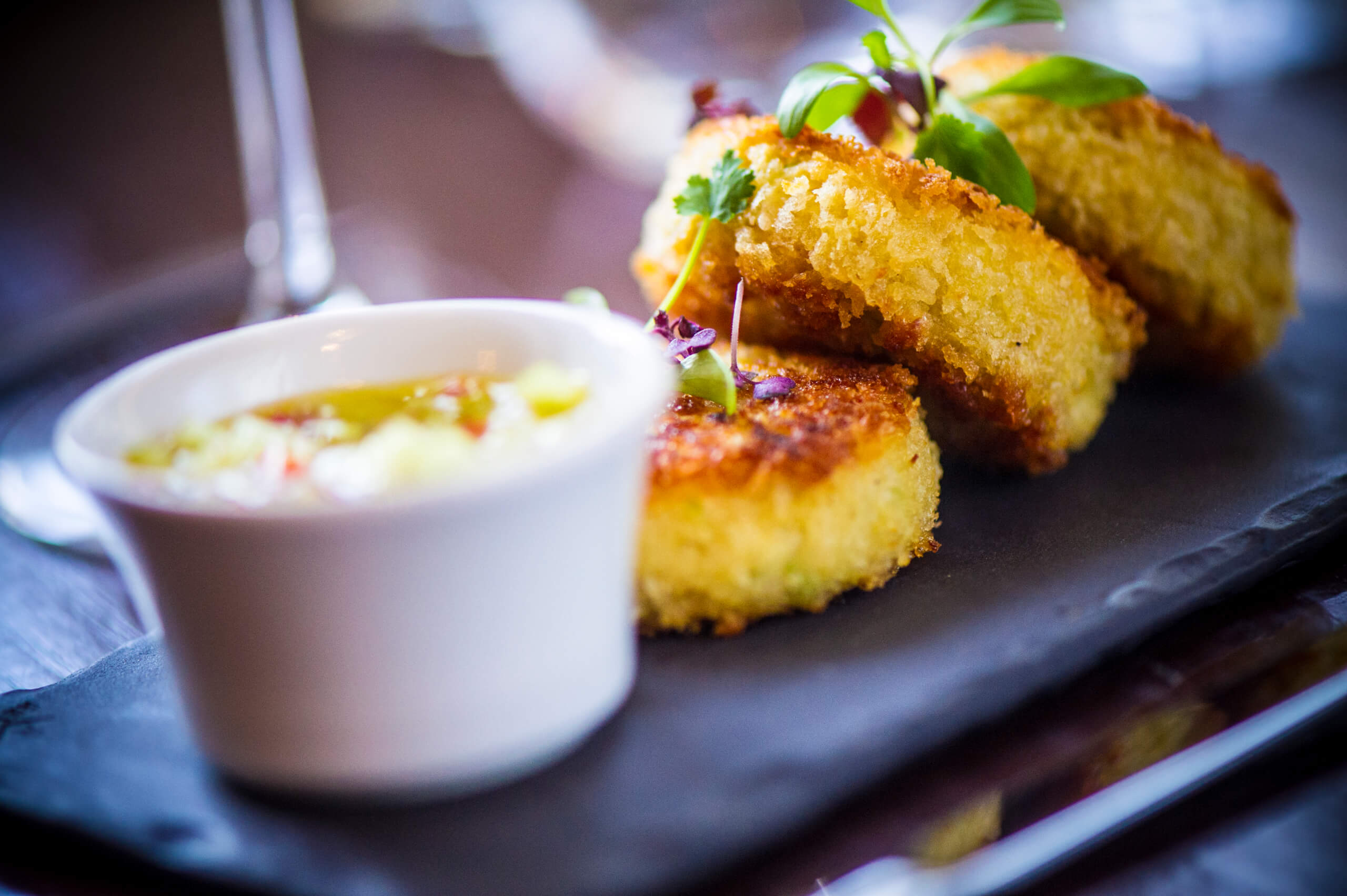 The hotel boasts its own grill restaurant, so it's perfect if you want to escape and not leave the premises for 24 hours. It's very relaxed and casual – Hunter 486 has just launched a brand new menu, with a focus on seasonal and British food. The restaurant is surprisingly good for vegetarians, considering its focus on grills and using a stone oven, and you can enjoy great sharing boards of burrata and fresh tomatoes, superfood salad with butternut squash and delicious fresh fish with lemon and caper butter. Finish on apple crumble and roll yourselves into bed.
For cocktails, you have to try one of their house martinis. They even have a Martini Library with stone fireplaces and lovely soft armchairs to enjoy a tipple or two in the comfort of your other half. Or yourself. Yourself is fine too.
One of London's hidden gems, The Arch London is everything you could want in a secret break from city life. The hotel's central location makes it perfect if you're hitting the shops of Soho or exploring London's best art galleries, as it's moments from the heart of town. They do one seriously good breakfast buffet, which will serve you in good stay for any London adventures. The kind of hotel that only people in the know would venture to – take the weekend off, and go find out for yourself.
The Arch London, 50 Great Cumberland Place, Marble Arch, London W1H 7FD
Rooms start from £205 for a standard room, and £1,005 for a suite. For reservations, please call: 020 7724 4700 or www.thearchlondon.com