'You may have the universe, if I may have Italy' – Verdi
When it comes to holidays in Italy, there is so much to explore, discover and taste, a beautiful vintage car is the only way to do it. This 10-day road trip, by Carrier luxury holiday creators, is designed to give you a taste of Italy's most beautiful cities; from the opera of Verona to the simple charm of Portofino. If you don't know your rigatoni from your tortellini, we've also put together a handy guide on what to eat whilst in Italy.
The Ultimate Foodie Road Trip: How to Do It 
1. Culture Fix: Fly to Verona
Holidays in Italy are blissfully easy for Londoners. Fly from London Gatwick to Verona Villafranca Airport and stay three nights at the beautiful Palazzo Victoria – only 15 minutes from the airport. At the hotel you can hear arias drifting from the nearby opera, and enjoy sensational food by Michelin-starred chef Carmine Calo. Explore this romantic, dramatic city – you must visit to the Arena di Verona to see the opera. Soak up the Shakespearean romance by visiting the 15th century palazzo and Juliet's balcony.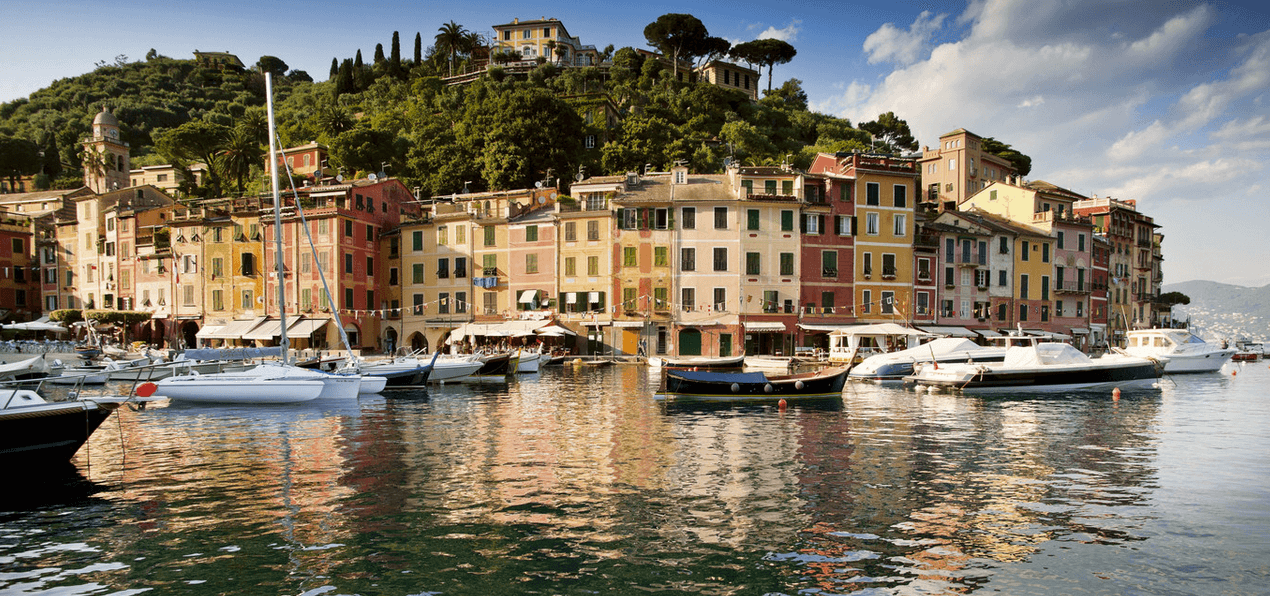 2. Down Time: Drive to Portofino
Drive to Portofino for three nights at the Belmond Hotel Splendido. The charming hotel, which used to be a monastery, is on a hillside high above the yacht-dotted harbour of Portofino, with beautiful views over the town. You can enjoy Italy's beautiful produce with olive oil and Foccacia tastings at the hotel, or relax by the seawater pool and enjoy a yoga class – holidays in Italy offer it all. This delightful small traditional fishing village retains an unspoilt old world charm – take time to explore the Cinque Terra or tour the quiet roads around Portofino by bicycle. Heavenly. 
3. Architectural Adventure: Drive to Tuscany
Drive to Tuscany for a three night stay at Palazzo Margherita. This secret, magical hotel will totally transport you. Located in Bernalda, a hilltop town with cave dwellings, unspoilt villages and historic houses, the hotel has a private walled garden, courtyard facing garden suites and lovely swimming pool. It was restored by Francis Ford Coppola; expect Moroccan tiles, Art Deco interiors, Cinecitta' Bar and dine-in restaurant with cookery demonstrations. Explore Southern Italian food in the local markets and ancient wine cellars, and if you like, take a day trip to Siena, Florence or the small walled medieval hill town of San Gimignano, before flying back from Pisa Airport.
The Ultimate Foodie Road Trip: What to Eat
There is so much Italian food you simply must try. Here's our 5 favourite things you can't miss trying on a trip to Italy:
#1 Aperol Spritz
Aperol Spritz is the most widely drunk aperitif in Italy; a bitter, sweet orange liqueur, traditionally served in the early evening with an unlimited selection of savoury snacks and nibbles, known as Aperitivo. To make the perfect spritz, mix Prosecco, Aperol and a splash of soda water. This drink is a national treasure; in the evenings, the pavements are always lined with tables enjoying spritzes in the setting sun.
#2 Caffè Con Panna
Coffee is an important part of Italian culture. They like it black and simple; with the exception of Naples, where you can order a frothy un caffè alla nocciola with hazelnut cream, and Milan, a marocchino, which is like an upside-down Cappuccino. To order an espresso in Italy, simply ask for un caffè – sometimes it's served con panna with cream. It's common in Italy to drink a coffee at the bar – little and often, is how they like their coffee. Caffè Corretto is a popular coffee 'corrected' with a dash of Grappa or brandy: the ultimate pick-me-up.
#3 Spaghetti Alle Vongole
Homemade pasta is at the heart of Italian culture. Spaghetti Alle Vongole is one of our favourites; a garlicky pasta with clams popular in Rome and Campania, which is either made in bianco with white wine or in rosso with tomatoes and fresh basil. The pasta must be firm; it's all about the quality of the olive oil and the sprinkling of beautiful parsley.
#4 Torta Caprese
This is a so much more than just a cake. The beautiful traditional flourless Torta Caprese chocolate cake originates from the island of Capri; made with ground almonds, sugar and egg yolk, it has a rich, decadent texture, and literally melts in the mouth. Sometimes a splash of liqueur is added; it's served with a dusting of icing sugar and a dollop of vanilla gelato. Pudding heaven.
#5 Carpaccio di Pesce
Of course, Italy is the home of amazing fish and seafood. A carpaccio is a fantastic way to eat it; the fresh fish is completed by simplicity of lemon, olive oil and diced herbs. Try a seabass carpaccio – and the Zuppa di pesce for a great seafood soup. If you like fried fish, order fritto misto di pesce which comes with a selection of deep-fried seafood, or calamari fritti for squid lovers.
This post is brought to you in association with Carrier – the luxury holiday experts with over 30 years experience creating bespoke, unforgettable holiday packages. For more information about their destinations and collections, see here. To book their amazing Taste of Italy self-drive adventure, see here. If you're looking for more holiday ideas – try Carrier's inspirations section and find the perfect getaway for you.