Express Guide: to Mallorca with AirbnbBy Rose Tobin
Nobody wants to feel like a tourist when they go on holiday, even though that's exactly what we are. We're all aching for authenticity; to go where the locals go, to avoid the crowds, even feel a connection to a land that's not ours. We know Mallorca may not be the first destination that springs to mind, but this perennially sunshine-filled island, the largest of the Balearics, is filled with secret spots. 
The best way to access Mallorca's off-the-beaten-track delights is through the recommendations of native Mallorcans. A tiny, close-knit population where everyone seems to know each other – the locals are intensely proud of their home and super excited to share their best tips and recommendations. Airbnb has over 16,000 rentals on the island, and is the perfect way to connect with native hosts and find the best that Mallorca has to offer.
We've taken on the strenuous task of scouting out the island's best Airbnb rentals, complete with generous hosts who know Mallorca's hidden hotspots front to back. It's a tough gig. 
Mallorca: Where to Stay
For Family Fun: Finca Ses Bessones Alaró
The Lowdown: Rosa, the owner of this relaxed Finca in the picturesque town of Alaro, wants her visitors to have the chance to recreate her own perfect memories of childhood holidays. 'It's my family's home', she beams, 'and I want my guests to feel like they're at home too.'
Accommodation: Twin houses, sleeping 14 guests in total, comprise of bright, crisp rooms and fully stocked kitchens, frame a large swimming pool, patio and barbeque area. Under the shadow of gigantic palm trees which can be seen from afar as you approach the house through fruit tree groves, this property also includes a basketball area and a full-sized tennis court. Alaro, just 10 minutes walk away, is a biking hotspot. Cyclists from around the world congregate in its historic central square at the most adorable little ice cream parlour you've ever seen, or in one of the town's many amazing restaurants.
Top Off-Beat Attraction: Rosa couldn't wait to recommend Mandala restaurant in the jaw-droppingly beautiful village of Orient. Our delectable tasting menu combined traditional Mallorcan produce with inspiration from the owner's travels around India and was one of the absolute highlight of the trip.
2. Best For Epicurean Adventures Sa Tafona Esporles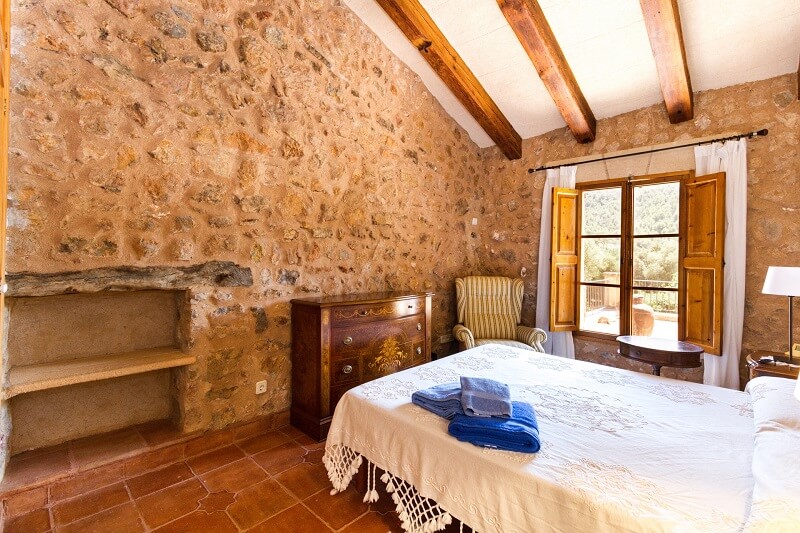 The Lowdown: Tania's grandiose countryside finca is surrounded by acres of olive groves, personally tended by her brother. He presses these olives in to some of the world's finest olive oil sold in the most exclusive delis around the world, but he won't mind giving you a taste for free. Or a tour around his precious olive trees, for that matter.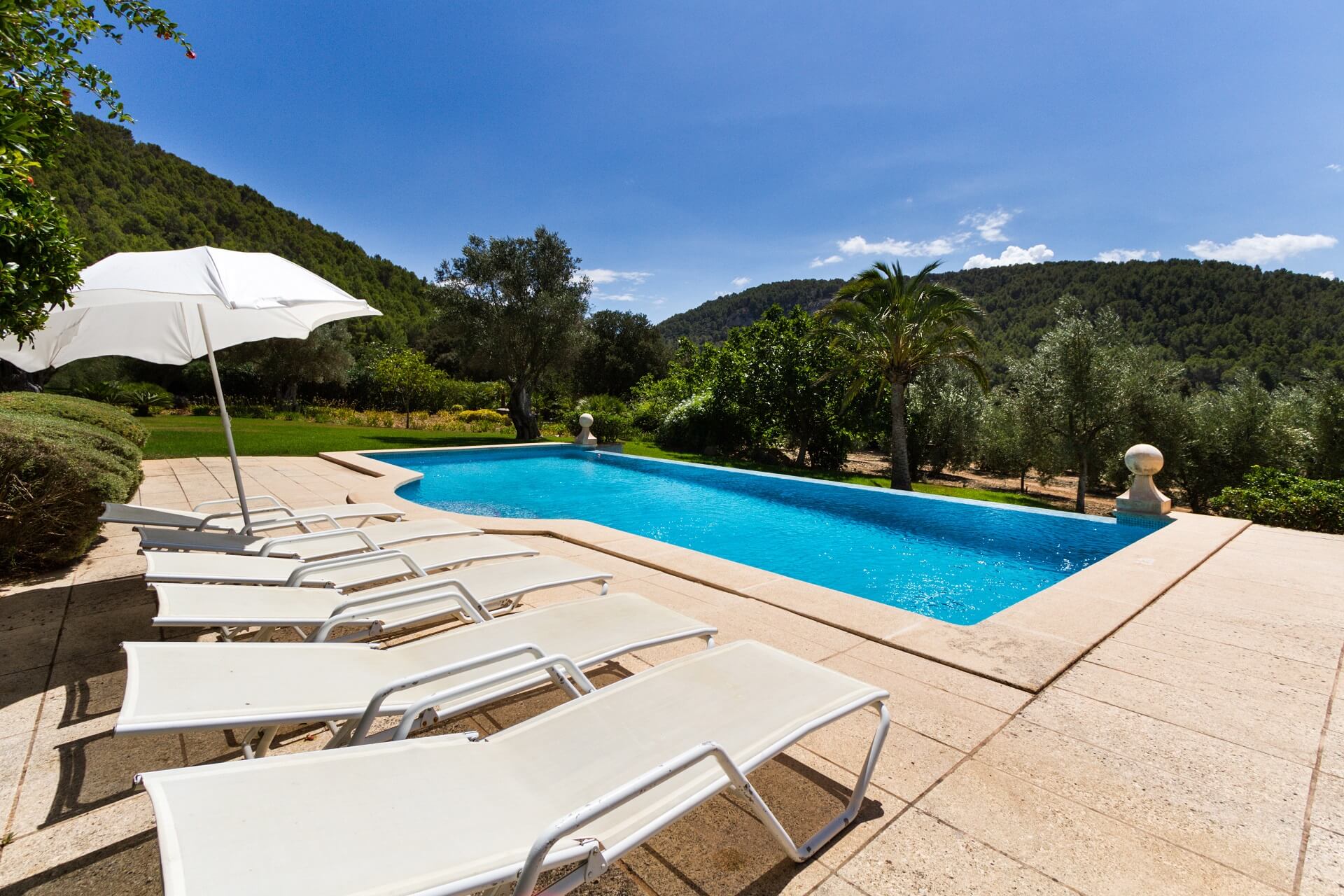 Accommodation: Tania will happily guide you around this historic house which sleeps up to 12 guests in luxurious bedrooms; its walls adorned with family crests and momentos. Tania's husband is probably waiting in the kitchen to serve you a home cooked gourmet meal, made with local produce. If that all sounds like too much work though, you're in luck, because the infinity pool here looks over the most peaceful valley in Mallorca's Sierra Tramuntana mountain range.
Top off-beat attraction: We honestly don't know why you'd ever want to leave this house, there's even a sauna in your bathroom! But if you must, there's a world class golf course just a few minutes away with the same breathtaking views.
3. Best For a Glimpse into the Past: Pilar's Finca in Soller
The Lowdown: Pilar, the owner of this historic hillside finca, is on a mission to preserve the beauty of the Sierra Tramuntana's slopes and their venerable olive trees. Renting this entirely eco-friendly house, which sleeps 8 guests, helps her to restore the ancient land around the property, and she'll happily take you on a sunset hike around the estate to show off some recently unearthed treasures, such as a thousand-year-old house which remained hidden deep in pine forests until her work began.
Accommodation: This property also houses one of the island's oldest olive oil presses, whilst an old carob-factory has been converted into a separate sleeping area, retaining hints of that chocolatey aroma in its original tiled floors. Take note: this property comes with an extra special responsibility. There are three very friendly donkeys, and it's your job to feed them breakfast. 
Top Off-Beat Attraction: Pilar's finca is just a short drive away from the gorgeous town of Soller, brimming with quirky clothing stores, traditional bakeries and hip bars with outdoor seating in which to taste the island's blood-red native wine made from Manto Negro grapes.
Words by Rose Tobin