Rum punch on tap, un-spoilt scenery, dazzling blue waters and pristine beaches; Grenada is a tropical booze-filled, sun-soaked paradise. Dubbed the 'Spice Isle', the island produces cocoa, cloves, and cinnamon, while a number of working nutmeg plantations flank the hillsides. The villages are awash with pastel coloured houses, and churches line the bustling streets of St George's.
With the main island approximately 21 miles long by 12 miles wide, getting around is relatively easy. Grenada really is a gem. A hot gem in fact, as temperatures rarely dip below 20 degrees. The year-round warm climate makes Grenada the ideal spot for a winter getaway or a summer escape.
Grenada: Where to Stay
For a Luxury Getaway: Sandals Grenada Resort & Spa
The Lowdown: Opened in 2014, the all-inclusive resort (located a 5 minute drive from the airport) lets you holiday in 5 star luxury, without the hefty price tag. The resort and spa is home to three villages which house the hotel's 231 clean and spacious rooms – and yet, it doesn't feel cramped or crowded. Even at full capacity you're not in cahoots with neighbours over trying to snag the best pool-side sun beds.
What to Expect: The rooms here are pretty damn special – whether that's an Ocean View Room or the SkyPool Suite with a rooftop pool – each room is flooded with natural light, packed with personality, subtle in style, super high-tech, these are the kind of rooms you'll never want to leave (at least not until you see the Tranquility Soaking Tub on the balcony). All the accommodation is roomy, clean and modest; cotton bed sheets are of the highest quality, a walk-in shower, plus a separate bath is bigger than any one bed flat in London, and with every room comes a fully-stocked bar with top-shelf libations.
Where: Pink Gin Beach, St George's, Grenada
Grenada: What to Do
Discover Underwater Sculptures: Seafaris 
The Lowdown: Operating snorkelling adventures and boat rides on their custom-built powerboat, Seafaris' day excursions are a must do water-based activity. Discover what lies on the sea bed with a snorkelling tour which includes a sight seeing trip to Grenada's famous sculpture park.
What to Expect: The underwater sculpture park located just off Molinere Bay is a world first, and given the uniqueness of the concrete installations, it's no surprise the park has attracted global attention. The sculptures, created by British sculptor Jason deCaires Taylor in 2007, were part of an environmental sustainability to provide new areas for corals, sponges and other marine life to grow and inhabit.
Where: For more information, see here 
Photo Credit: Seafaris 
Explore St George's: House of Chocolate and the Grand Anse Craft and Spice Market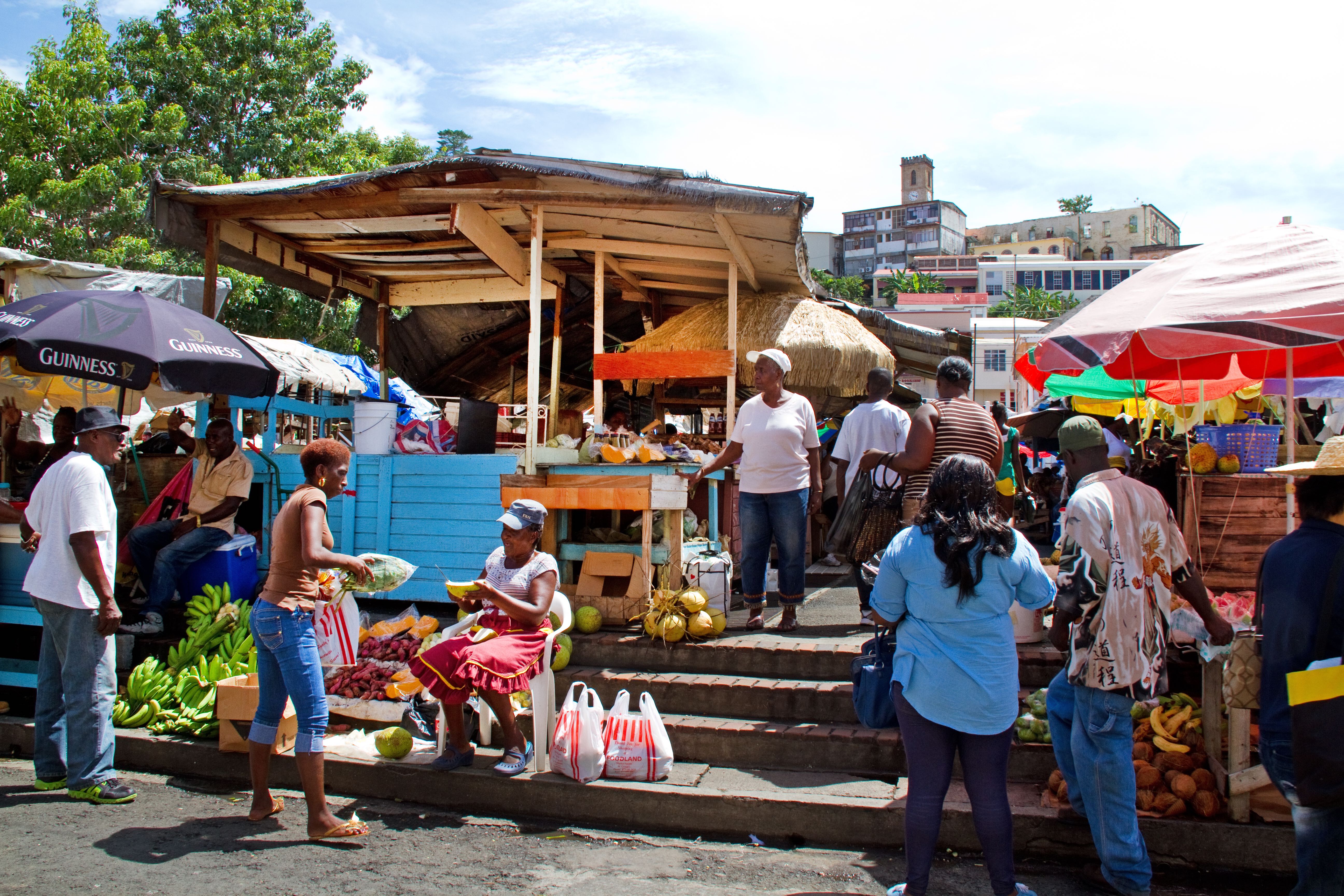 The Lowdown: St George's is the capital city of the Grenada; it's my no means a large city, tiny in fact, but the winding streets through the town offers a glimpse into easygoing island life. The House of Chocolate, a boutique cafe/museum, presents the history of chocolate (from bean to bar), and the friendly team also create excellent hot chocolates and other cocoa-based nibbles.
What to Expect: To shop where the locals shop, head to the Grand Anse Craft and Spice Market. Here you can pick up everything from fine leather goods to crafts made by local artists. Ronda the spice lady is the queen of the spices. Visa her stall to purchase locally produced hot sauce along with nutmeg and cinnamon. And if you have time, take a short car ride to Grand Etang National Park – an astoundingly beautiful forest reserve covered in lush vegetation. An ideal spot for an early morning hike.
Where: St George's, Grenada
Grenada: Where to eat
The Lowdown: Since opening in 2006, BB's Crabback has gain a cult-like following thanks to Chef Brian Benjamin's home-style cooking and classic Caribbean flavours. Located on the jetty, within the St George's harbour, BB's boasts unspoilt views of the crystal clear waters and 18th-Century Fort George. Stripped back and fuss-free, pictures of celebrities festoon the restaurant's walls (if it's good enough for Oprah, it's good enough for us), while the open terrace lends itself to a leisurely lunch under the rays.
What to Expect: Come here for local ingredients and traditional Caribbean dishes. An ode to the name of the restaurant, the crabback starter is unmissable; a hunk of fresh crab meat is baked with a mixture of exotic herbs, a glug of white wine and a rich cheese sauce, served within a crab shell. Another signature dish is the delightfully comforting goat curry – slow-cooked goat plunged into an fragrant mix of Caribbean spices.
Where: Grand Etang Road, St George's, Grenada
A seven-night stay for two at Sandals Grenada Resort & Spa in an Italian Bi-Level One Bedroom Butler Suite with Balcony Tranquility Soaking Tubstarts from £2,679 per person. Price includes Luxury Included(all-inclusive) accommodation, Butler Elite service, return economy flights with Virgin Atlantic from London Gatwick and resort transfers. Price is valid for travel on selected dates between 1st September – 11th October 2019. Price subject to availability at the time of booking and may change.  
To book or for more information on Sandals Resorts visit here, call 0800 597 0002 or pop down to the Sandals Luxury Travel Store at 135 Fulham Road, London. 
For more information on Grenada, visit the Pure Grenada website here.