Being one of the country's most inventive and boundary-pushing cities, it will come as no surprise that Brighton isn't short of options when it comes to Indian cuisine. From traditional outposts through to forward-thinking street food (via of course, Brit-ified takeaway classics), big brands are even trying to get in on the action – with Dishoom and Mowgli both opening sites in the city this spring.
The Chilli Pickle: The Lowdown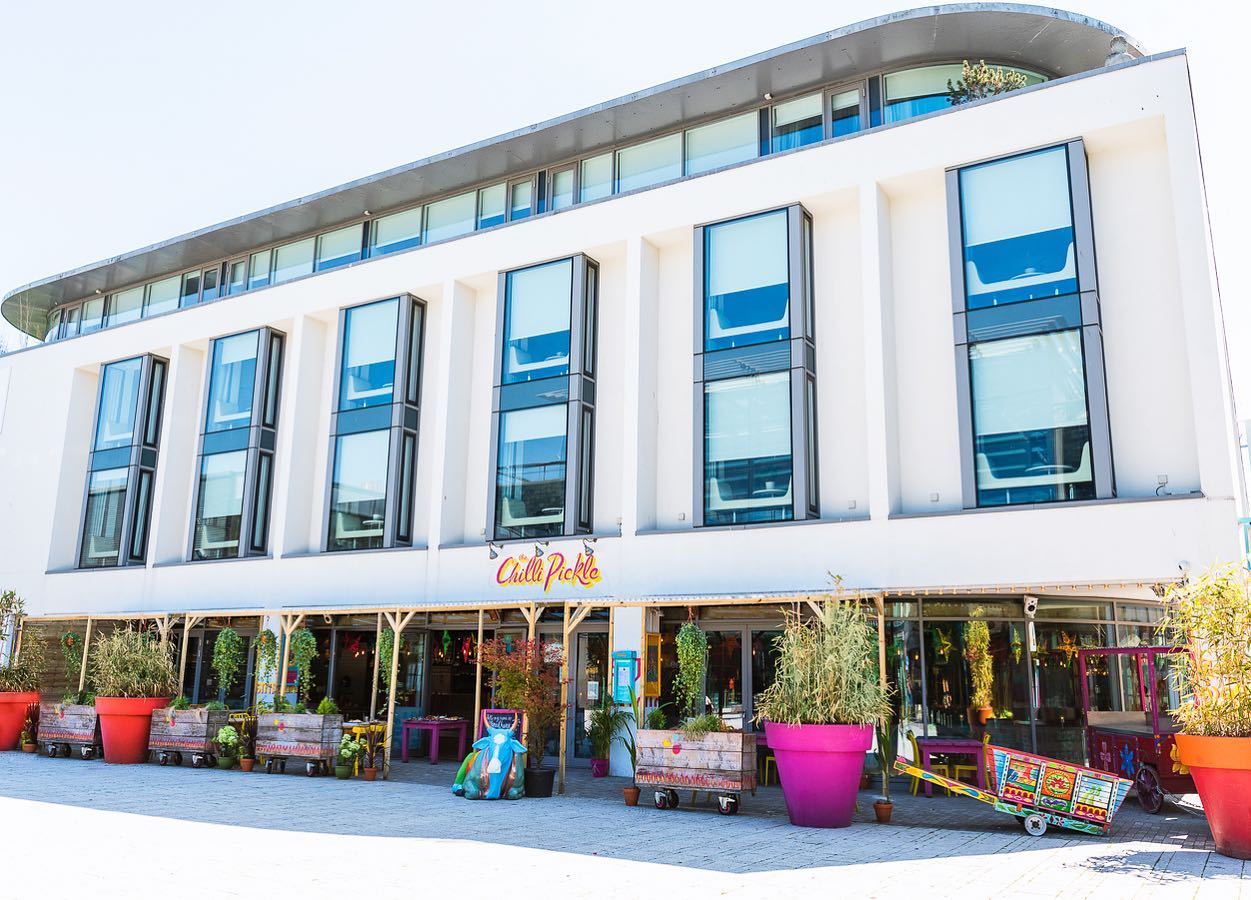 However it is Brighton's independent spirit that makes it such a foodie destination, and restaurants like The Chilli Pickle have been leading the charge for more than a decade. A true Brighton institution, the restaurant has sat in the heart of the city since 2008, winning countless awards and constantly reinventing the wheel when it comes to progressive Indian cuisine.
The Chilli Pickle: The Menu
Delivering on the best parts of the culture with inventive flourishes, a casual Thursday night in The North Laines fast became one of the best Indian experiences we've had to date.
To experience the full breadth of the menu, we opted for The Chef's Banquet – priced at a very reasonable £34 a head across three delicious sharing courses. Opening with a selection of starters, we were met with a sensory barrage of flavour; from punchy Golgappa bombs through to a Nepalese take on hot wings and of course classics including Bhajis, Poppadums and a fiery chutney. The real star of the show however was the Vindaloo Pork Ribs, which were tender, spicy and moreish (honestly, you could fill a bath with that sauce and it wouldn't be enough).
Moving onto mains, The Tandoori Chicken Sizzler added some showmanship to proceedings (and jealous eyes from other diners), featuring chicken tikka pieces marinaded in cardamon, cream and cheddar, with grilled peppers and a gorgeous Mackhani gravy, while the Butter Chicken proved to be rich, indulgent and packed full of flavour. On the side, well-spiced gunpowder potatoes paired seamlessly with a Tarka Daal and a generously garnished Garlic Naan, alongside enough Raita to send us swiftly into a food coma even a pint of ice-cold Kingfisher couldn't retrieve us from.
With attentive service and truly outstanding takes on Indian foundations, The Chilli Pickle is a restaurant that doesn't rest on its laurels, and is clearly constantly trying to push the boundaries (which it achieves in spades). Next time you're down south, sack off the fish and chips and miss this restaurant at your peril.
17 Jubilee St, Brighton BN1 1GE
For further information on The Chilli Pickle, see here.