About Time: You Discovered Conrad Algarve's Culinary ExtravaganzaBy Angelica Malin
Looking for a delicious, foodie event in the sun this October? We're so excited about the Conrad Algarve Gourmet Culinary Extravaganza – a very special foodie festival taking place in Portugal this month. Read on to discover why it needs to be on your must-do list this month:
This October, Conrad Algarve will transform into a hub of gastronomic talent, hosting the culinary event of the year: a Gourmet Culinary Extravaganza. A three-day gourmet showcase presented in conjunction with Desire, Portugal's leading gourmet initiative, nine Michelin-starred and two globally renowned chefs will create a series of exclusive ticketed culinary events for the first time, from October 29th-31st 2016. Oh baby.
Already known as a foodie hotspot, with GUSTO headed up by 3 Michelin-Starred Chef Heinz Beck, Conrad Algarve is set to reach new culinary heights this month.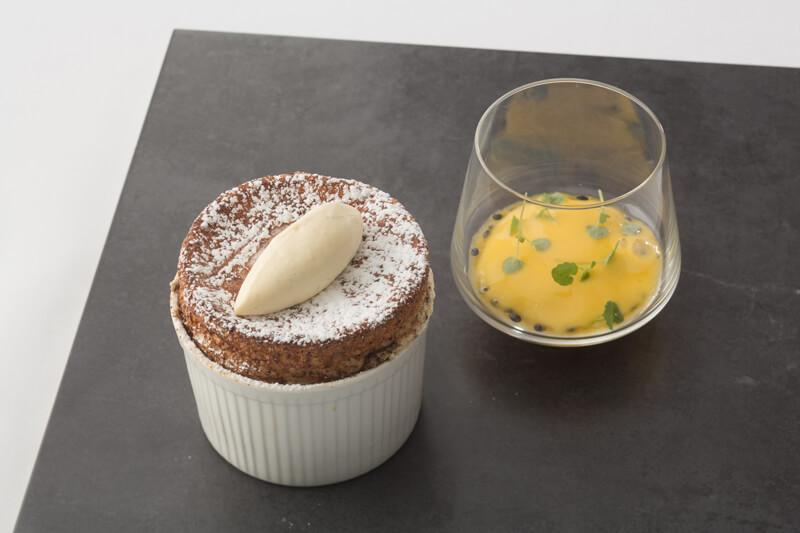 The special weekend will be a food lover's paradise, with 11 renowned international chefs joining together with a selection of celebrated chefs from Hilton's fine dining portfolio for something very special. Hailing from destinations such as Bournemouth, London, France, Portugal, Spain, Germany, Egypt, Holland, and Spain, the Gourmet Culinary Extravaganza promises to be quite the experience.
Hosted by world renowned Chef Heinz Beck, the Gourmet Culinary Extravaganza chef line-up includes Hilton Head Chefs such as Roel Lintermans, of Waldorf Astoria Berlin, Sidney Schutte, from Waldorf Astoria Amsterdam, Matt Tebutt of Hilton Bournemouth, Eddie Benghanem from Waldorf Astoria Trianon Palace and Joe Barza from Conrad Cairo. What's more, additional celebrated chefs include Kevin Fehling, founder of The Table in Hamburg, Jacob-Jan Boerma, owner of De Leest in Holland, Paolo Casagrande from Restaurant Lasarte in Barcelona, Jose Avillez of Belcanto in Lisbon and Claude Bosi, Head Chef of Hibiscus in London. Stop it. 
Expect so, so much foodie goodness. To launch the Gourmet Culinary Extravaganza at Conrad Algarve on Saturday October 29th, there will be a seven course dinner at GUSTO, led by Hilton's European pedigree chefs.
Sunday October 30th will follow suit with two gourmet events, including a BBQ Brunch at Dado showcasing Lebanese inspired cuisine. Sunday will culminate with the main culinary event – the Underground Culinary Extravaganza – a seated formal dinner with live entertainment.
Then, Heinz Beck will host a Pasta Party Lunch at GUSTO on Monday the October 31st and concluding the event, will be an additional seven course Closing Dinner at GUSTO, led by Claude Bosi, Paolo Casagrande, and Heinz Beck. Each of the gourmet events will also include a tailored selection of Portuguese wine pairing by Antonio Lopes. That's an awful lot of food and wine, and we're excited. 
The Gourmet Culinary Extravaganza at Conrad Algarve will be a gastronomic experience of a lifetime – you simply can't miss it. For more information and to book, see here.