Let's be honest, we're already planning our big holidays for 2022. If you're refreshing Skyscanner or longing to visit a new city, make sure Nashville is at the top of your list. Home of country music, Taylor Swift and the best hot wings you'll ever eat, here's our guide to one of the USA's most vibrant destinations.
Nashville Guide: Where to Stay
The Lowdown: Located in Nashville's downtown business and arts district, the Fairlane Hotel brings back the style and personality of the 1960s and '70s; steps from all the action on Broadway. The hotel's spacious, retro-modern rooms and dining venues are complete with era-appropriate décor and details. Impeccable service paired with just the right amount of luxury provides an experience that beckons hitting repeat. Fairlane Hotel has expanded its Union Teller coffee counter, with the rebranding of the upscale lobby-level delicatessen, serving an all-day breakfast and lunch menu.
Where: 401 Union St, Nashville, TN 37219
The Lowdown: The new W Nashville is set to take the stage in Spring 2021 in The Gulch. Taking on the spirit of the city through creative and innovative design, the Living Room (the brand's take on the hotel lobby) will reinterpret elements of Nashville's renowned civic amphitheatres and legendary recording studios. In true Music City style, local talent will be heard throughout the hotel as W Nashville will host a constant lineup of new and upcoming musicians at its on-site live music venue. And of course, since it's a W, bigger national acts are sure to make stops while they are in town.
The new hotel will also boast two dining concepts from renowned award-winning Chef Andrew Carmellini of NoHo Hospitality Group. Carmellini is the force behind outstanding food and drink at 15 restaurants, bars and food stands he owns with his partners at NoHo Hospitality. His many accolades include a place on Food & Wine's Best New Chefs list, James Beard Rising Star Chef and Best Chef New York awards, and a Michelin star. Inspired by The Dutch in New York City, The Dutch Nashville at the W is an American café and bar which will feature Chef Andrew Carmellini's seasonal fare as well as craft cocktails, beer and wine.
Where: 300 12th Avenue South, Nashville, Tennessee 37203-4006
Nashville Guide: Where to Eat
The Lowdown: A family business owned and operated by father-and-son team, Nick Bishop, Sr. and Nick Bishop, Jr., Hattie B's Hot Chicken has three locations in Midtown, Melrose and West Nashville with a fourth planned to open in Downtown. Hattie B's is renowned nationally for its spicy fried chicken served with increasing levels of heat, including "hot," "damn hot" and "shut the cluck up!!!" and its scratch-made sides such as black-eyed pea salad and pimento mac & cheese.
Where: Locations here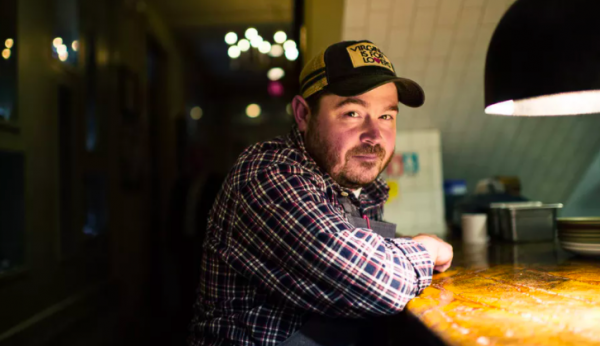 The Lowdown: Following the launch of his takeaway joint Joyland in 2020, award-winning chef Sean Brock plans to open another Appalachian-food focused restaurant in East Nashville – the highly anticipated Audrey, set to open later this year. Named after his Grandmother Audrey, Sean is creating a space that will be dedicated to exploring the possibilities of Southern food for many years to come. Raised in rural Virginia, he has been involved in the repatriation of the Southern pantry and cuisine for the past 20 years and 2020 saw Sean partner with the new Grand Hyatt Nashville to introduce The Continental, a signature dining experience that combines American culinary history with the traditional elegance of hotel dining.
Where: 809 Meridian St, Nashville, TN 37207
Photo Credit: Sean Brock
The Lowdown: Nestled in a bustling stretch of Germantown, Henrietta Red is an American restaurant offering seasonal contemporary cooking with chic, spacious and refined decor making it a joy to dine in. The dream of Nashville-native and chef Julia Sullivan, Henrietta Red focuses on simple and fresh ingredients. Vegetable-forward dishes and a wide variety of oysters are complemented by unique natural wines and craft cocktails. With a daily cava & oyster happy hour, rotating selections also make their way onto the menu from classic cocktails to locally brewed cider.
Where: 1200 4th Ave N, Nashville, TN 37208
Photo Credit: Andrew Thomas Lee
Nashville Guide: What to Do
The Lowdown: Dedicated to preserving and celebrating the many music genres created, influenced, and inspired by African Americans, the museum uses interactive technology to bring the musical heroes to life. 50 genres and subgenres are covered in the museum's curated collections and galleries, paying tribute to the innovative ways that African Americans have shaped the American soundtrack.
Where: 510 Broadway, Nashville, TN 37203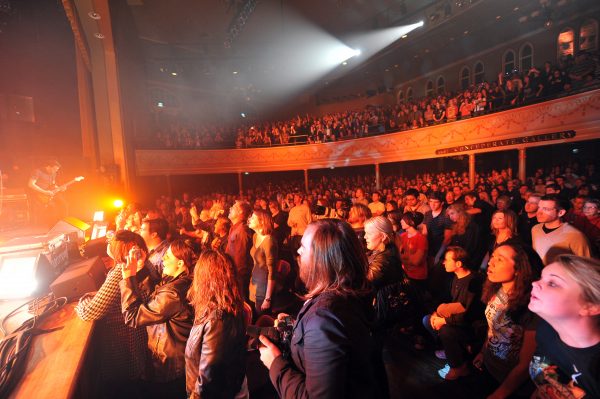 The Lowdown: A 2,362-seat live-performance venue the Ryman is known as one of the best performance halls in the world, drawing artists from all corners of the globe and all entertainment genres, eager to experience the privilege of facing the pews. The outstanding acoustics, intimate atmosphere and the ghosts of legends past have beckoned to artists from Elvis to Emmylou Harris, from Paul Simon to the Pixies, and from Kings of Leon to B.B. King. It's one of the reasons a Ryman show is unlike any other—the artists, authors and comedians on the bill are truly humbled to take the stage. A visit to this famous National Historic Landmark begins with, "Soul of Nashville," a new state-of-the-art theatre experience that puts the visitor at the centre of the Ryman's fascinating history as more than a century of legendary performances come to life all around.
Where: 116 5th Ave N, Nashville, TN 37219
Photo Credit: Steve Lowry
The Lowdown: One of the most walkable neighbourhoods in Nashville, 12South is a shopping and dining destination full of restaurants and boutiques featuring local designers and makers. Start at thrifty Savant Vintage for handpicked clothing, shoes and accessories that can't be found anywhere else and then across the road to Serendipity for funky, one-of-a-kind clothing and locally crafted jewellery. Once an old service station in 12South, denim store Imogene + Willie is a folksy boutique unlike any other in Nashville or quite possibly anywhere else in the world. A stop at Draper James is also a must, to experience Reese Witherspoon honouring her preppy Southern heritage.
Where: 12th Ave S, Nashville, TN 37203
Insider Tip:Philip Krajeck, Owner/Chef of FOLK and Rolf & Daughters:
"Grimey's records shop recently relocated to East Nashville. Easily a space where you can spend hours digging through the best new and old vinyl and spending all of your money. Also, you have to head to Silver Sands Cafe, a soul food restaurant just a few blocks from Rolf and Daughters, which has some of the most delicious and soul-satisfying eats in Nashville. Think fried pork chops, biscuits and brown gravy….for breakfast!"