For the last 70 years Las Vegas has been leading the charge against boredom, obliterating brain cells with decadent all-night parties and enticing the millions of fiscally frivolous to its gambling Mecca.
What is getting boring though, is the antiquated view that the party haven is a bastion of vice wallowing in a dearth of culture. There are numerous ways that travellers can get away from the ringing slot machines, from visiting a fine art gallery to diving with sharks. Below are some of the best ways to escape the revelry.
When overused and outdated Las Vegas signs retire they go to the Neon Museum. And as retirement locations go, it certainly has got to be one of the most colourful because the museum houses nearly 150 old signs on a two-acre plot.
Each sign's individual history and its place among the development of Sin City is relayed to visitors, with the museum also featuring treasured pieces such as those that once belonged to Caesars Palace, Binion's Horseshoe, the Golden Nugget and the Stardust.
(770 Las Vegas Boulevard North; general admission day tours $18; night tours $25).
You may not ordinarily be up for sharing a pool with a dangerous predator that is a million times more adapted to aquatic life than you, but oh well, you're in Vegas!
With inhibitions well and truly sacrificed, take a dip with some 30 types of shark, including Sand Tigers and Nurse sharks.
Alongside other species of fish and crustacean, they roam a 3.1 million gallon shipwreck tank at the Mandalay Bay Aquarium, which also houses 2,000 other animals.
All divers wanting to buy the three-hour experience must be certified and over 18.
(3950 Las Vegas Blvd S; $650 for 1 diver or $1,000 for 2 booked together; Picture – Shark Reef Aquarium at Mandalay Bay/Facebook)
The Las Vegas Philharmonic – a 76-strong orchestra – lays on regular performances with world-class soloists and conductors who have been flocking to the Philharmonic since its creation in 1998 – and music-lovers will not be disappointed.
It offers a wide-ranging set of nights, including screenings of films such as Casablanca while performing the movie's emotive score.
(1412 S. Jones Blvd; Picture – Picture – Todd Rosenberg)
If, like me, you're entranced by stories of the Mafia elite and perhaps, even changed your Facebook surname to 'Corleone' (shh don't tell a soul), then the Mob Museum is a must-do.
The museum – which has former FBI agents and police officers on its board – was created, it says, to accurately re-tell stories surrounding organised crime in Las Vegas 'in an authentic and entertaining manner.'
Peruse exhibitions detailing infamous crime figures like Al Capone and Lucky Luciano within a building that, interestingly enough, used to be the federal courthouse.
(300 Stewart Avenue; entrance $19.95 for adults; Picture – Las Vegas News Bureau)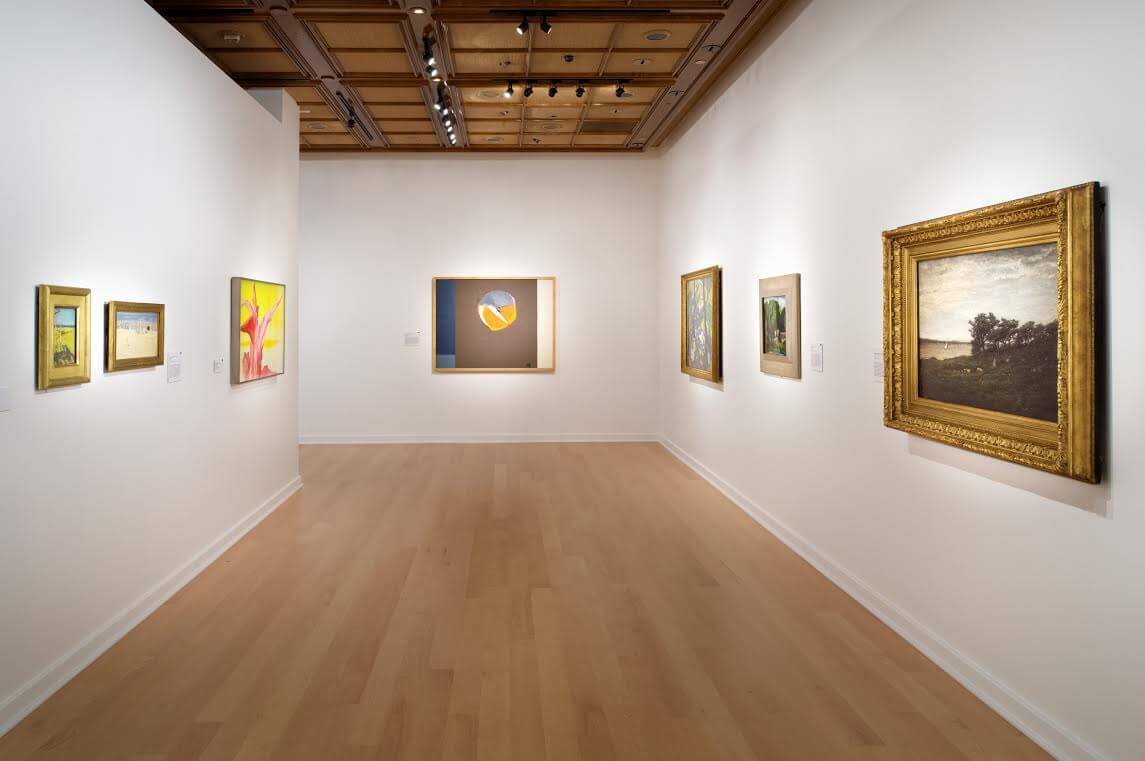 The world-famous Bellagio hotel is stuffed with precious artwork, including an 18ft lobby ceiling adorned with Fiori di Como – one of Dale Chihuly's exquisite, hand-blown glass structures.
The Bellagio also has a gallery of fine art which, despite being fairly small, holds interesting pieces from internationally renowned artists. The gallery holds a monthly 'Art & Wine' evening which 'pairs wines from Bellagio's cellar with artworks featured in the current exhibition.'
(3600 Las Vegas Blvd South; gallery entrance $16; Art & Wine evening $38; Picture – Bellagio)
Now entering its 43rd season, the Nevada National Ballet is continuing to provide an epic catalogue of timeless classics to eager audiences.
Aside from its residency at The Smith Center for the Performing Arts, the troupe also performs at a number of establishments in the city when partnering with other shows such as Cirque du Soleil at the Treasure Island Theatre last year.
It is the largest professional ballet and dance academy in the state, with a repertoire that boasts well-loved classics and contemporary pieces.
The company says its mission is to 'educate and inspire statewide, regional and national audiences and vitally impact community life through professional company productions, dance training and education and outreach.'
Upcoming shows include A Midsummer Night's Dream Act 1.
(The Smith Center for the Performing Arts, 361 Symphony Park Avenue; Picture – Greenspun Media Group/Christopher DeVargas)
Escape Vegas: Hoover Dam
Get out of the city and explore some of the unusual sights to be found in the surrounding desert with a tour to the Hoover Dam, 30 miles south-east of Las Vegas.
Be one of the millions who annually marvels at how the Dam – the largest ever built at its time of construction in the 1930s – has become essential to the local populace, bringing much-needed water and power to the arid Southwest.
Tours can be booked on arrival at the Dam for $30 (£18) each, including admission and a one-hour guide to the Powerplant. No problem if you don't have a hired car, just join a bus tour from your Vegas hotel or with the Hoover Dam Tour Company for $79.99 (£48), for example, which includes a stop at a chocolate factory and a botanical garden.
Just 17 miles west of the strip is a 200,000-acre stretch of desert rich with geologically-important rock formations that pulsate in the Nevada heat amid cumbersome mountains and desert plants.
It offers ample opportunity to rock climb, hike, horseback ride, mountain bike and even picnic, just a short ride away from the headache-inducing Bacchanalian festivities back on the main drag.
The site was upgraded to Conservation Area status in 1990 and is looked after by the Bureau of Land Management – a government department which also organises public visits.
If you'd prefer to stay in an air-conditioned car for your entire jaunt to the desert, drive a 13-mile scenic loop around its beauty spots. (Picture – Picture – Las Vegas News Bureau)

Eat Vegas: 

Fine dining
We all know that the US doesn't do things by halves, so it's no surprise that the Nobu outpost at the Caesars Palace Hotel in Vegas just happens to be its largest restaurant worldwide. Room for 327 diners, book a table and feast on its signature dish – the utterly delicious and melt-in-the-mouth black cod with miso. If this Nobu is fully booked, try the second one located in the Hard Rock Hotel & Casino.
Otherwise, tuck into some Michelin-starred fare at the Picasso restaurant, housed at the Bellagio. The two-starred French and Spanish cuisine employs employs the help of 1,500 European wines from its cellar. (Picture – Nobu/Facebook)
Escape the buzzing Strip and head north to downtown Vegas, which was the 'original' strip 50 years ago.
After spending decades in the former's shadow, Downtown is now experiencing an exciting renaissance of sorts, enjoying openings such as the Mob Museum and The Smiths Center in recent years.
In terms of clubbing, this means tapping up some of the less frequented yet 'cooler' nightlife that Vegas has to offer.
Insert Coins is an unusual gaming-come-bar concept. Mix boozing with vintage arcade games such as Street Fighter, Tetris and Pac Man, before hitting the dancefloor with DJs who spin the tunes in front of a huge LCD wall.
As the club says: 'Downtown is quickly becoming the chic hangout for locals and travelers in the know.'
We may have visited the London Eye too many times to mention – never mind those queues – but going on a ferris wheel in another country will never get old.
Las Vegas's very own 'High Roller' opened last month, with 28 pods that can hold up to 40 people each. For the duration of the 30-minute ride expect to be entertained with music and videos in state-of-the-art cabins.
The 550 ft-high wheel is located in a new outdoor retail and entertainment centre called The Linq and is touting itself as the tallest observation wheel in the world.
Daytime tickets are $24.95, while a nighttime trip is seemingly popular costing $34.95 per ride. (Picture: High Roller)