About Time: You Went on a Foodie Weekend Break in Paris 2019By Lallie Fraser
La vie est belle in Paris – no matter if the Yellow Jackets are in full force and causing disruption across the city or even in the aftermath of the horror of Notre Dame going up in flames, Parisians feel and do everything with gusto and passion, and it couldn't be truer said when that is applied to its ever-vibrant food scene. Looking for the best restaurants in Paris 2019? Read on…
Paris is personal to me having spent my university years there, three years of sheer indulgence – on the cheap – 90c baguettes bought fresh from the boulangerie (we nailed the timings when the baguettes came out of the oven) with pâté and cornichons piled high and washed down with the finest bottle of 2€ wine. Friday afternoons were treat days for my flatmates and me, when the food market came to our nearby place in the 9th arrondissement. We befriended the stall holders and each week would buy a crispy skinned rotisserie chicken that came with roast potatoes covered in chicken fat, an enormous box of ail sauvage (wild garlic sauce) and recently-plucked-from-the soil-lettuce – we feasted as queens for less than a tenner and it was heaven.
Paris continues to offer the classics, the familiar French dishes, as well as more recently a huge variety of new and experimental cuisine that is creeping up to rival London's. Here's our pick of the best restaurants in Paris 2019:
Best Restaurants in Paris 2019: Where to Eat in Paris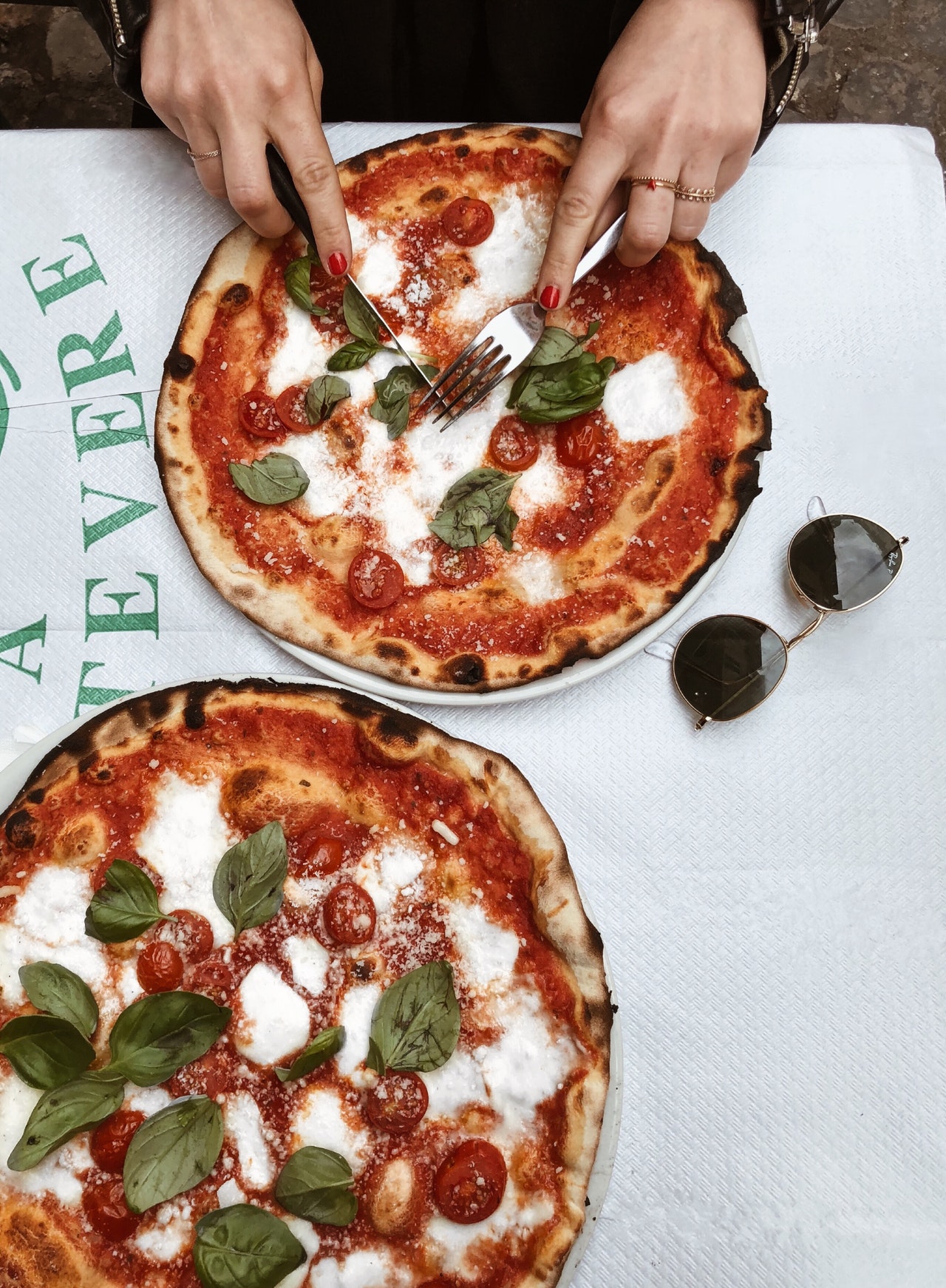 Le Marché des Enfants Rouges is a local favourite with a roster of fantastic food stands, some with table service. There is an electric buzz from friends, families and lovers meeting and enjoying great food together. The choice varies from eye-popping sub sandwiches, Sunday brunch and delectable kebabs to an authentic Italian for a knockout spaghetti vongole, fresh pasta dishes and great coffee.
39 rue de Bretagne – 75003 Paris
For a Starry-Eyed Supper: Akrame
Chef Akrame has been blowing away diner's expectations since 2011, when he opened the now two Michelin-starred Akrame (after working in the kitchens of both El Bulli and Pierre Gagnaire), in a perfectly Parisian courtyard setting hidden behind a giant set of alluring street facing doors. There are two tasting menus on offer – one six and one nine course menu – that defy normal flavour combinations….the pigeon and meringue is a particular highlight. It isn't cheap (dinner tasting menus start from 130€) but worth every penny. There is a slightly more pocket friendly lunch tasting menu too (65€).
7 Rue Tronchet, 75008
Best Restaurants in Paris 2019: Our Favourites
For Unbeatable Pizza: East Mamma 
After getting over the frankly gorgeous crockery that you might want to surreptitiously slip into your handbag, the pizzas at East Mamma are absolutely delicious too. Always busy so book ahead.
133 Rue du Faubourg Saint-Antoine, 75011
For Israeli Street Food: Miznon
Israeli with a French twist – expect boeuf bourguignon in flatbread and piles of smoked aubergines at Miznon. Tipped as one of the best restaurants in Paris 2019.
22 rue des Ecouffes, 75004 
You may think you have had the best falafel pitta until you go to L'As du Fallafel where the combination of the creamy hummus, crunchy falafel and deep fried aubergine slices makes the whole experience next level – and for a mere 6€ too! Stroll down rue des Rosiers and the surrounding Marais area to check out the boutiques afterwards.
32-34 Rue des Rosiers, 75004
For An Apéro: DICE 
DICE provides Instagram friendly settings to enjoy a little drink at any time during the day – minimalist but homey vibes – and a great selection of perfectly peachy rosé and gins too.
11 Rue du Pas de la Mule, 75004
For a New Take on a Paris Classic: Fauchon 
Fauchon is a legendary French gourmet brand synonymous with the best and most playful gourmet experiences, from its Bisou Bisou lips cakes to its endless macaroons, Le Grand Café Fauchon is the latest addition to the Fauchon brand, that opened last year on the Place de la Madeleine. Culinary delights are on offer throughout the day with a highlight being the Glam'Hours – Fauchon's gourmet take on happy hour. Cake and cocktails? I'm in.
11 Place de la Madeleine, 75008
For a Bao Bun to Remember: yam'Tcha
The Netflix hit series, Chef's Table, put a spot light on the Hong Kongonese French restaurant yam'Tcha, now famous for its bao buns that combine the best of Hong Kong and French flavours. Head to the boutique yam'tcha for lunch for a more low key and affordable fare, where there is just bao buns and dumplings on the menu. Try not to eat five of the cherry and stilton baos. The tea there is also very special and goes beautifully with the food.
4 Rue Sauval, 75001
Le Bouillon Chartier is an oldie (it opened in 1896) and a goodie – a great place to go for typical French fare in a rather chaotic but fun and environment in a central part of town.
Most trips to Paris will involve a trip to Montmarte. A few minutes' walk from the touristy trail is Le Relais Gascon, famous for their giant salads – more gluttonous than good for you, they are delicious and ideal for soaking up the carafe on wine you might like to drink with it.
6 rue des Abbesses. 750018
Chances are you will need to head to Gare du Nord en route home. A four-minute walk away is the charming Chez Casimir which at the weekend does a rather unforgettable brunch that includes a buffet of savoury and sweet dishes (all-you-can-eat in the most sophisticated way) in addition to a starter and entrée dish. Go in hungry and leave deliciously soporific for the journey home. 28€ for brunch.
6 Rue de Belzunce, 75010
Best Restaurants in Paris 2019: Foodie Pit Stops
One of Paris' best features is its independent gourmet and bottle shops , intriguing mazes with walls lined with eye-catching labels and unique goodies that can be taken home. Highlights include:
L'épicier for big bags of Ile de Ré salt (the best) for 1€ and a wonderful choice of flavoursome honeys – be sure to check out the nearby flea market on Place d'Aligre, which is only open until 2pm so time it wisely
21 rue d'Aligre, 75012
La Carte des Vins for a fabulous selection of booze – the old French cognac houses have just started making gins so ask them if you can try a few before buying
26 Boulevard Beaumarchais, 75011
Where to Stay in Paris: 2019 Travel Guide
For a Parisian Home from Home: CasaÔ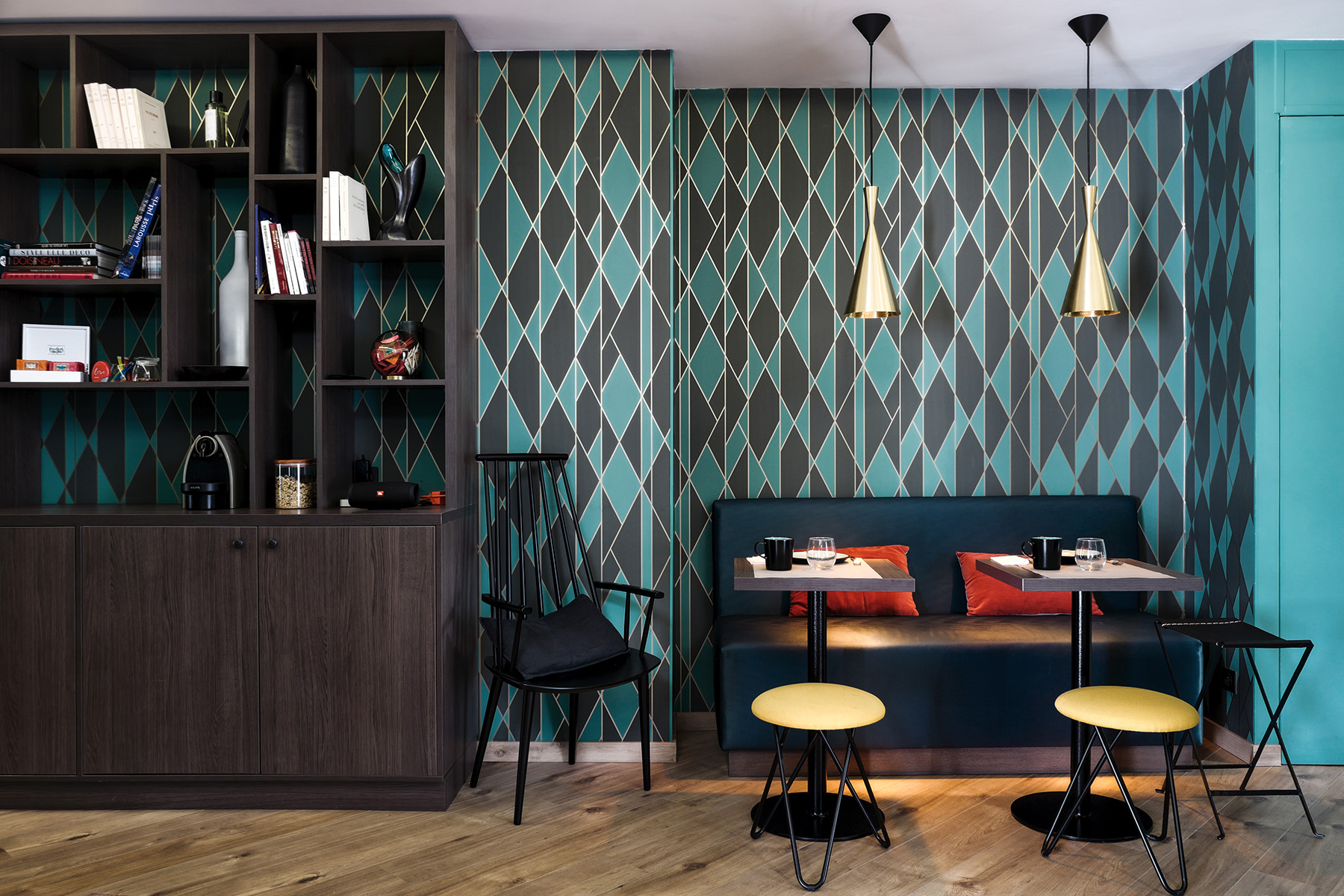 CasaÔ has come up with a very clever concept of combining the best aspects of a hotel in a Parisian apartment environment, meaning that each day the seven chic rooms are cleaned and turned down and a delicious French-style breakfast is served each morning, yet the whole set-up makes it feel like it's your very own pad. Each guest is given a personal code for entry to both the building and your room which means no keys and extra security too. It's in the Montorgueil neighbourhood which is a great central launchpad to many foodie highlights.
Nightly rates from 180€ on a B&B basis.
108 Rue Réaumur, 75002
For an Unforgettable Gourmet Adventure: Fauchon
The Fauchon brand is rapidly taking over the whole of the place de la Madeleine in the 8th arrondissement, much to everyone's delight. Last year, the brand unveiled its first hotel L'Hôtel Fauchon, which offers a unique experience in Paris' hotel scene by incorporating its gastronomic heritage in each element of the hotel from restaurant, to the rooms, to even its spa!
Coffrets of macaroons can be found on most corners: a pleasure to the eye and hanger pangs each time. The absolute highlight is The Gourmet Bar in the bedrooms, a specially designed wardrobe filled with Fauchon's epicurean treasures, that is personalised to preference before arrival and refilled each day free of charge. Zut alors…how will you ever leave the room?!
Nightly rates start from 450€ on a room only basis.
4 Boulevard Malesherbes, 75008