Top 10: Reasons to Go Skiing in South Tyrol, ItalyBy Rose Dykins
Hoping to get a ski trip in this year without the gap yaaaaa vibe? Nestled in the Italian dolomites, the beautiful, interesting and laid-back resorts of Val Senales, Schnalstal and Sulden should be on your list. Here's why:
1. Europe's highest outdoor sauna (and hot tub)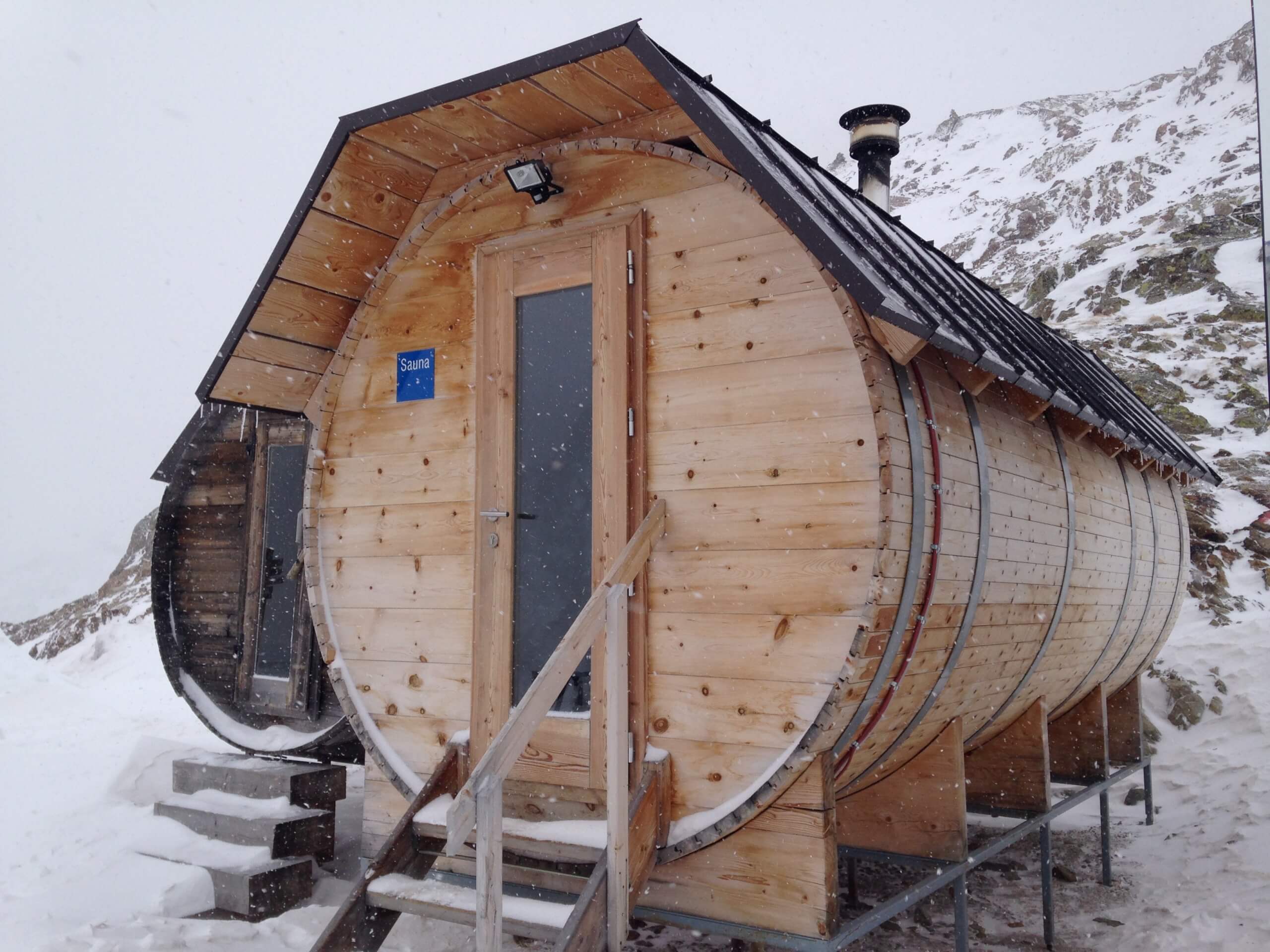 Picture this. A gigantic Icelandic barrel, 2,845 metres above sea level, surrounded by snow, and full of naked Europeans. After a hard days' skiing in Val Senales, the sweltering cocoon that is Europe's highest sauna is a quirky environment to wind down for the evening. Don't worry, you can wear a bikini and borrow a "towel" (think tea towel) if you'd rather not go in in the nude, but it really only seems to be the Brits that go for this option.
Jumping into a pile of snow afterwards feels surprisingly good, and, before the shock fully sets in, you can dunk yourself into bath-temperature water of the next-door hot tub. During our December visit, icicles formed in my hair as the vicious wind swirled over our cauldron-like sanctuary beneath an inky sky full of stars – an experience I won't forget in a hurry.
2. The mountain hut experience
Being the first to make tracks in the powder is such a great feeling – worth setting your alarm for and braving the ski lift rush hour. However, Val Senales is home to some rustic mountain huts, where rather than spending your nights in hotel or resort chalet, you bypass the last ski of the day back down the mountain, and spend the night up the top instead, ready to roll out of bed and glide straight on to a run.
The word "hut" is misleading. We spend the night at the Bella Vista Mountain Refuge, which is more like an Alpine-style hostel (private rooms and shared bathrooms), with pine walls, vintage skiing paraphernalia hung upon the walls, and a chilled-out aprés-ski vibe in its bar/restaurant.
The only slight downside is the altitude – it got to me a little after spending so long at such a great height. If you're sensitive to altitude changes, expect a bit of a headache, but rest assured it will disappear after you've descended your first piste of the day – before anybody else in the resort.
3. Nudeln 
About Time readers need Nudeln in their lives. Clean-eating can go to hell – these utterly delicious balls of joy are what you need after a day of feeling the burn, or sitting shivering on ski lifts. This South Tyrolean delicacy is essentially a succulent spherical bread dumpling stuffed with speck (ham,) cheese, vegetables, or even fruit or chocolate, often fried in brown sugar to give an extra crispy, decadent touch. The perfect post-blizzard comfort food.
4. It's beautiful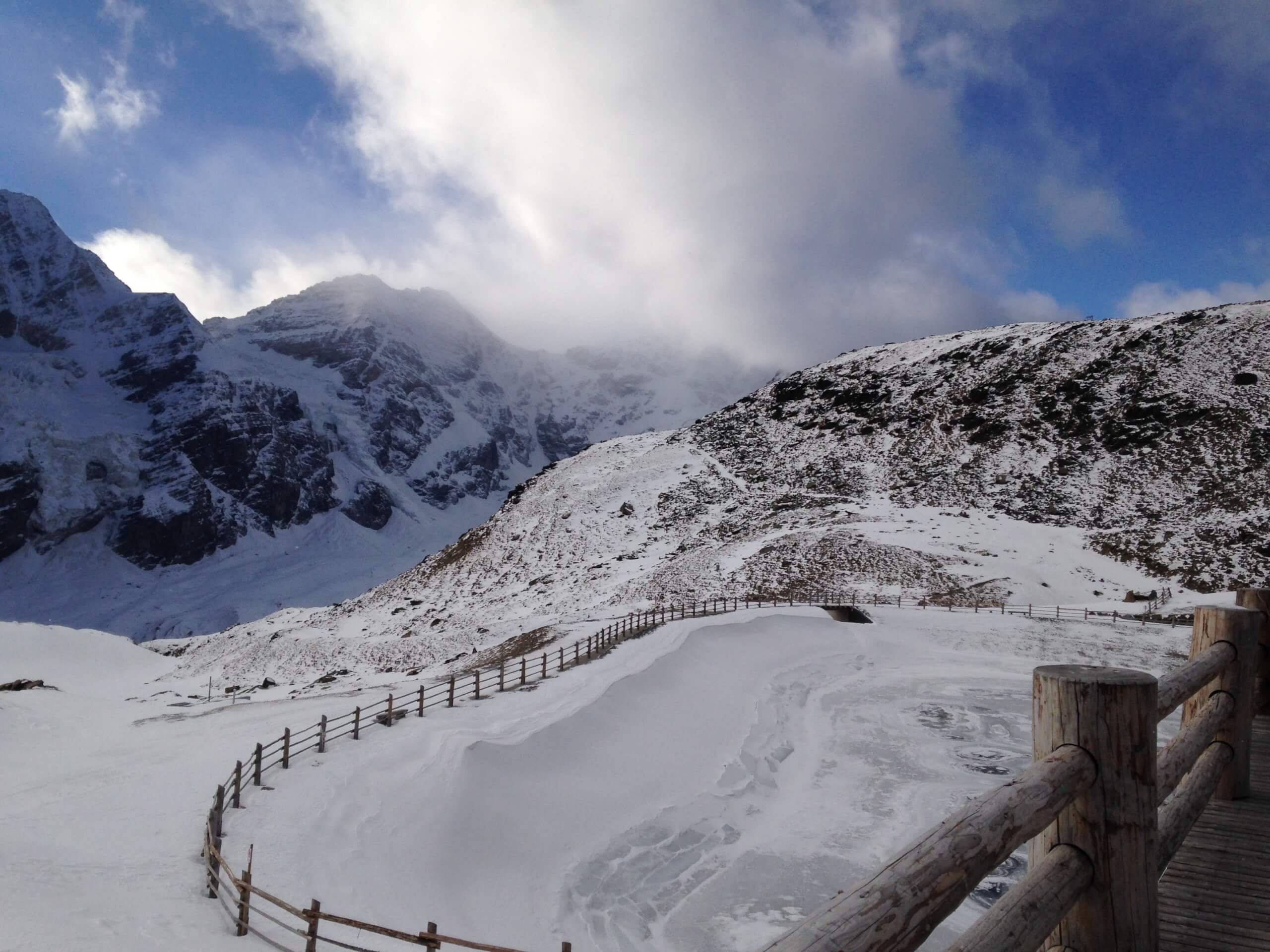 Just look!
The region's colossal white peaks and cyan lakes are so dramatically stunning that they're constantly being used as the backdrop for filming – recent examples include Everest and Spectre.
5. You can take part in a wine-crawl on skis (for just €35)
I've personally always found Dutch courage really boosts my skiing ability. If you're like me, or just really fancy a booze-orientated challenge, the Glacier Wine Rally will be up your street.
It involves tasting seven (delicious) regional wines and cheeses dispersed across seven different mountain huts across the South Tyrolean resorts of Val Senales and Schnalstal. To get involved, you pay €35 for a ticket, grab a map and navigate your way on skis. Depending on how quickly you complete the route, things could get pretty wobbly by the end.
6. There's more space on the slopes
If you've only ever skied in France, the slopes of South Tyrol's resorts will feel far less crowded. Targeted to more of a niche crowd, the footfall tends to be much lower than the commercialised resorts favoured by university ski trips and ski seasoners. It's such a treat not to have to queue for lifts, to not have to worry about getting tangled up in a ski school conga line or get constantly clipped by people bombing past you and competing for space (sorry snowboarders…).
7. You can rub shoulders with a local hero
Not many people can claim to have started a local currency, befriended Michael Jackson, and earned the right to call themselves "the president of the free state" of their humble mountain hometown. But Paul Hanny can.
Hanny has a Chuck Norris-like status in the South Tyrolean ski town of Sulden. He sponsors local kids to continue their education, he's introduced Nepalese yaks the area to boost tourism, and he created a currency that can only be found and spent in Solden (Brixton pound-style), collaborating with local artists, and throwing in a picture of him and his mates on one side, illustrations depicting myths about Sulden on the other.
You're bound to see him in one of Sulden's few restaurants, and he's more than happy to have a chat with interested parties about his crazy life so far (he doesn't speak much English, so make sure your GCSE German is on point). One of the most inspiring and unassuming people I've ever met, he makes a great dinner companion, and it's obvious why Michael Jackson took such a shine to him.
8. You can ski there in the summer!
The Senales Glacier is open for skiing from September until the end of June – an ideal break from city summer heat. Having guaranteed snow coverage before most resorts have even dusted down their piste poles also means you can take a trip in autumn and avoid peak flight prices.
9. It's home to Michelin-starred cuisine 
Home to more Michelin-starred restaurants than any other Italian region – 23 stars across 20 restaurants – foodies like us are spoilt for choice in South Tyrol. For contemporary elegance and antler-themed decor, there's the double-starred St Hubertus at the Rosa Alpina Hotel and Spa. Set in the resort of San Cassiano, its ingenious menu offers delicate colourful plates, including lightly-smoked eel with cauliflower foam and black walnuts, and stuffed ravioli with chard, sardines and bacon foam.
10. It's home to fascinating fusion culture
South Tyrol's history…it's complicated. It's an Italian province, yet 69 per cent of South Tyroleans consider themselves German, and 4.5 per cent speak Ladin as their native language (a Neo-Latin tongue). Road signs are in all three languages, and despite a turbulent history, the province's different cultures now coexist peacefully. The result is a rich distinctive culture that melds the best of all three and runs throughout its culinary scene, architecture and character. If you're looking for more than just decent snow, exploring South Tyrol's complex identity is an enlightening experience.
For more information, visit here