Backpacking trips are often fun, adventurous and eventful. They have a certain charm and when going with friends makes it more worthwhile. So, on this happy note we decided to go on a backpacking trip to various places. These trips included a lot of things like spiritual healing, lots of sightseeing and fun moments. So, let's get into it and give an over view of what went down and what experiences we had.
THE AYAHUASCA ADVENTURE
This may sound as a strange way of healing, but it most certainly is a natural way. Now as many of you do not know the ayahuasca is basically a plant vine which is said to have hallucinogenic properties. Why I'm mentioning this is because in this trip we wanted to try this as it was allegedly said to give healing and reconnect you to your inner self. So, let me just quickly give you an overview of how it is carried out. An ayahuasca ceremony involves drinking the hallucinatory plant tea blend under the guidance of an experienced shaman and you basically spent the whole night trying to reconnect to your own inner self.
So, our journey started in the Ayahuasca retreat centre in the amazon forest which is a magical place. We went to a resort where we took part in the ceremony and it was truly enlightening. The sounds of nature with its nothingness surrounded us. The true nature of the retreat can only be specified to each person by themselves because each person has a different mind and different experiences.
Island Hop around Indonesia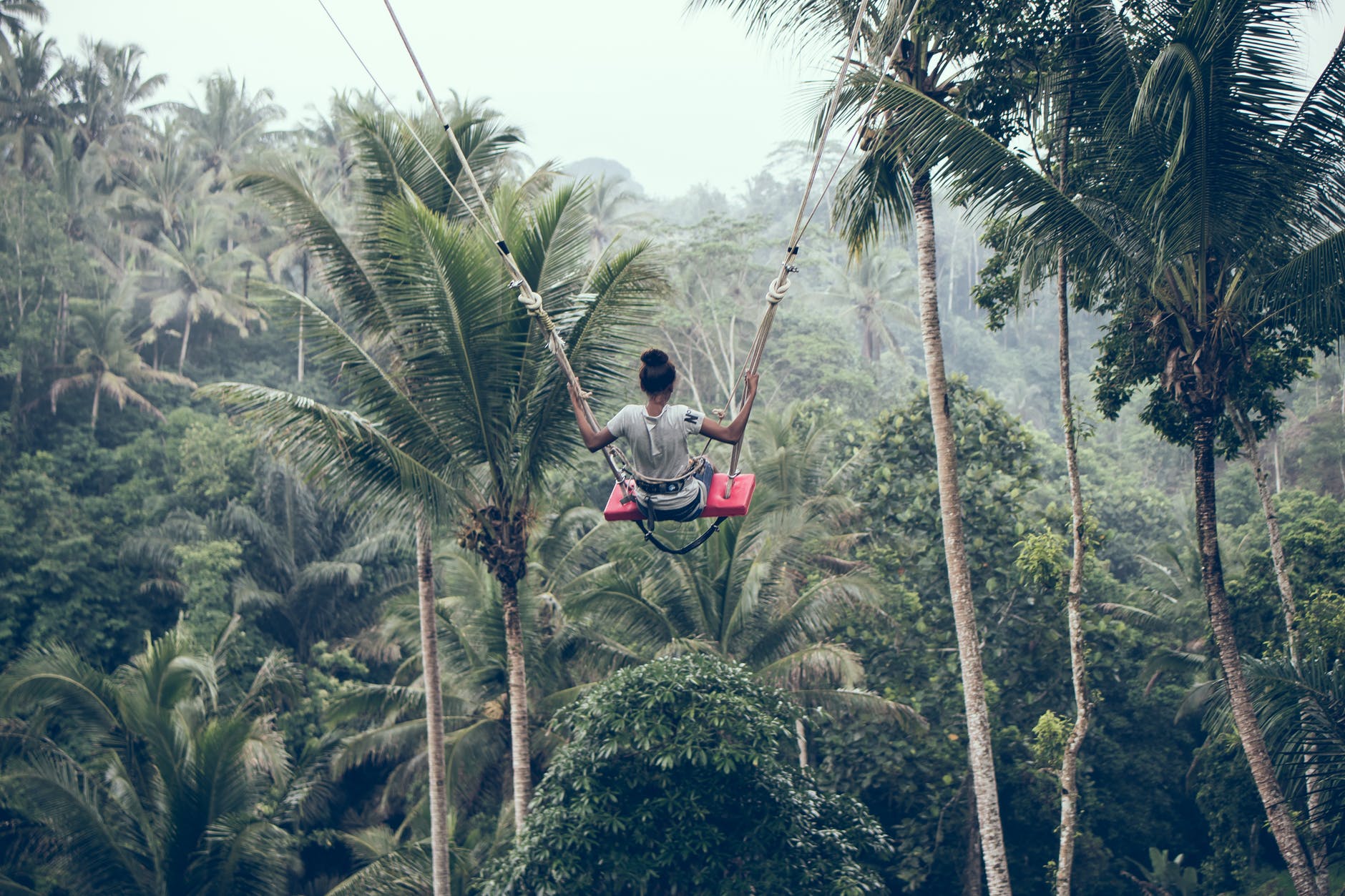 Southeast Asia is very popular for backpackers, an especially favored destination being Indonesia. It is famous for its thousands of volcanic islands, many beaches and Komodo Dragons. Since there are about 18,108 islands we had difficulty picking our favorites.
JAKARTA
We started our travel from JAKARTA which is the capital of Indonesia and has 300 ethnic groups. Jakarta is basically the epitome of a luxurious city life. The city offers many great shopping malls, bars, luxury restaurants and best serving hotels.
BALI
After Jakarta we headed to BALI which bis famous for its exotic beauty. Here Bali offers many attractions and scenic spots that makes its tourist come again and again. It offers many great adventures like kayaking, rafting and much more as well as many religious activities.
YOGYAKARTA
Next we headed to YOGYAKARTA which is the foremost cultural centers of Java. This place is famous for its culture and people from across the globe come to see its Sonobudoyo Museum and temples. 
SOUTH AMERICA TRIPPINGS:
The next place we explored was south America which was also a very adventurous and entertaining trip. In south America we visited different countries like Brazil, Chile and Peru. If you've taken out backpacker travel insurance, then it is important to know what activities will be covered. There are so many fun and thrilling activities to do around South America, but if it isn't covered by your insurance, and you get injured then your policy may not be valid.
BRAZIL
Brazil is known to be an exotic place and the largest country in south America. It is a country of great diversity and there is much to see and do here. We visited some of its cities like its capital Brasilia, Florianopolis, Manaus and Recife containing beautiful beaches and forests and natures great scenery views. Check out our local's guide to Rio here.
CHILE
Chile is a long narrow country along the southern half of the west coast of South America having a 5000km of coast on the South Pacific Ocean. Now in Chile we visited La Serena which is a charming city with many things to do in it. We also visited Valdivia which is known as the city of the rivers and was rebuilt after the strongest earthquake in history. We went to Villarrica which is surrounded by lakes and volcanoes and to Pichilemu which is the premier surfing destination in Chile.
PERU
Peru is situated on the western side of that continent and faces the South Pacific Ocean. The main attraction of Peru is their archeological patrimony of pre-Columbian cultures, their gastronomy, their colonial architecture and their natural resources. We visited some popular attractions like Chan Chan which has an impressive set of ruins of an ancient Chimor Mud City. Huascaran national park which is a high mountain park in the cordillera Blanca range and Nazca lines which are world famous for its geometrical figures and giant drawings in the desert sand. You can see more great things to do in Peru here.