Majorca is a Spanish Balearic Island with gorgeous views of the Mediterranean Sea. It has plenty of tourist draws thanks to its pan European, African, and Arabic history, a unique island culture, and gorgeous beaches. It is no more than a 3-hour flight from most UK airports.
There are plenty of reasons to spend some time in Majorca so let's take a deep dive into what these are.
Plenty of Accommodation Choice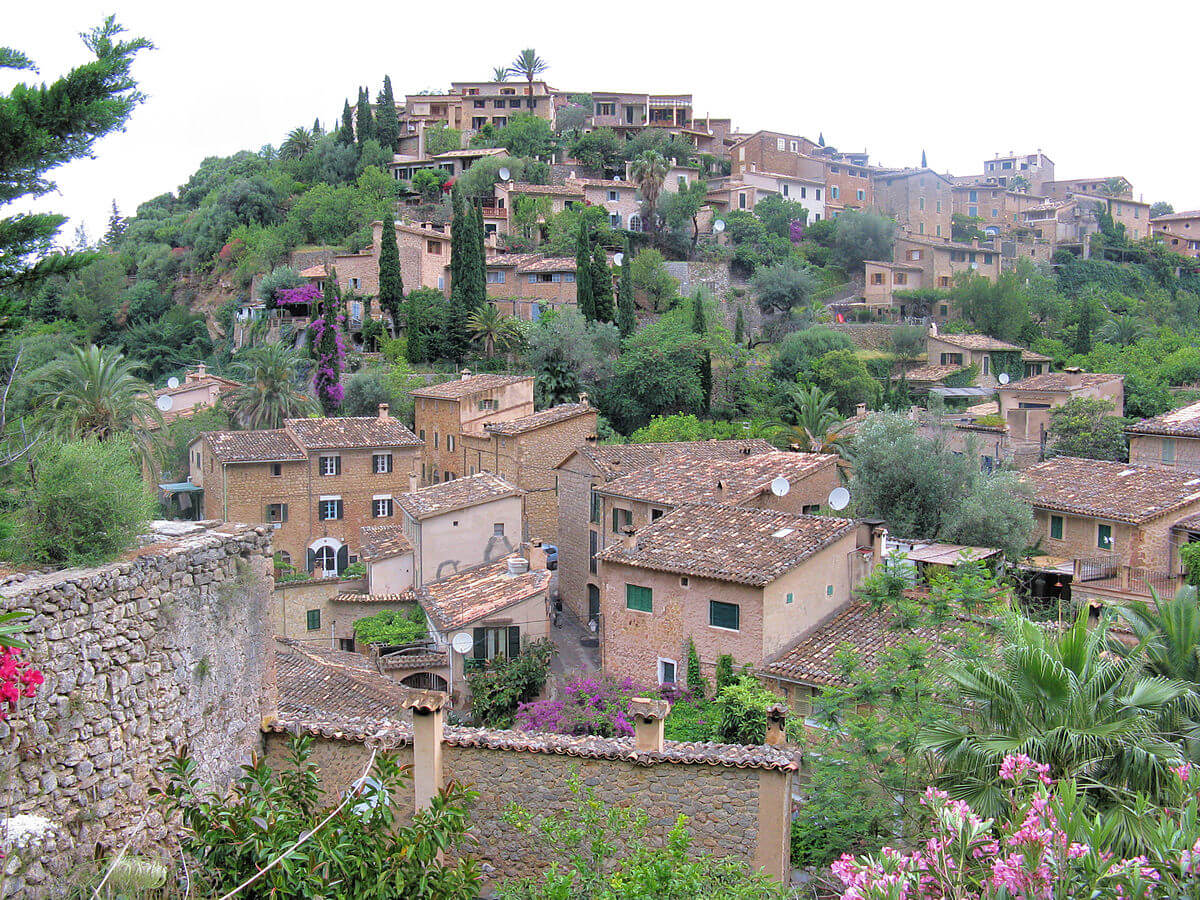 Majorca has become popular with a wide range of tourists thanks to its Mediterranean climate and cycling paradise reputation. This has led to an influx of hotels form all inclusive hotels in Majorca to self-catering apartments.
Accommodation is scattered throughout the island from the popular tourist destinations of Soller, Palma the capital of Majorca, Alcudia, and Pollenca to the quieter village reasons. Each has their own draw and worthy of a spending a few days taking in the delights.
Try sites like Iberostar to find the best Majorca accommodation.
Easy to Get Around
Majorca has a great road network and is one of the reasons cyclists are so attracted to it. In fact, pro peloton teams such as Team Sky train here in the off-season. Sir Bradley Wiggins trained relentlessly on the island before his 2012 Olympic triumphs.
This road network is, as you can imagine, great for cars and so reaching the island's fabulous destinations is easy. Many routes run through the UNESCO World Heritage site of the Tramuntana Mountain Range, but regardless of where you want to get to, there will be a pretty good road taking you to it.
The island is well served by a comprehensive bus service. Although they tend to be quite a slow option as they stop everywhere there are express services that go to the more popular destinations. Check timetables for more information.
Beaches
Majorca is blessed with beautiful golden beaches and here are a few for consideration:
Playa d'Alcudia – Located in the north of the island this beach boasts 3kms of golden sand. It is great for topping up your suntan and a whole industry of watersports is available to you should you want to go for something more adventurous. The town of Alcudia is packed full of cultural treasures so combining the beach and the town is a great option.
Playa de Formentor – Blessed with 1kms of coastline and beautifully clear turquoise water is a big draw. The beach is situated close to the 'meeting point of the winds' and the lighthouse at Cap Formentor. It is seen as quite an exclusive beach and it is not uncommon to see rich and famous people here.
Magaluf Beach – Magaluf beach forms part of the party legend that is Magaluf. Before the island became known as a cycling paradise, party tourism was a big draw. It still is and this beach is often used to recover after a great night out. It is still a great beach to top up your tan and go for adventurous water sports if you want something more active.
Playa de Palma – This stunning beach is used for everything. It has an abundance of water sports options, is large enough to find a great sunbathing spot and there are bars and cafes situated along it. Well worth a visit and a great place to stay.
The Culture
Thanks to it's pan European and Arabic heritage there are plenty of cultural aspects in Majorca which are quite simply a delight. Throughout its history, the island has changed hands from one empire to another and due to its central Mediterranean Sea location, it has always been a major trading route.
The first people to inhabit the island date back to 3000 BC and the Greek and Phoenicians established a trading post on the island that became part of the Carthaginian Trading Empire.
However, in 123BC the Roman Empire conquered the island and the population swelled. After the age of the Roman Empire passed the Moors conquered Spain and later the Baeleric Islands in the 7th century. They were later driven out by King Jaume I and several structures the conquering King commissioned can be seen today.  They are Bellver Castle, The Royal Palace of La Almudaina, and the Convent of Sant Francesc.
All the towns and villages of Majorca show something of this rich past. Old Town in Alcudia is a good example of this which give you the feeling of walking back in time as you travel the narrow streets soaking up the feel of the place.
Majorca is an island that has something for everyone. The beaches make it ideal for families and couples, and there are plenty of amazing places to eat. The island has enough activities and places to see and that makes it a great place for solo travel. In essence, it is an island which makes you feel anything is possible. Try and see it this year.