About Time: You Explored the Best of Sri Lanka with Shangri-La HotelsBy Howard Malin
Have you ever thought to go to India, but been put off by the daunting task of organising a trip to this enormous country with its myriad regions and attractions? I've often sat down to plan a trip – only to have been defeated by the complexity of it all. So when the opportunity came to visit Sri Lanka, I jumped at it. This magical island just south of India, bears many of the same flavours of colour, culture, food and vibrancy of India – but without some of the darker Slumdog Millionaire moments – whilst retaining its own strong identity as a relaxed, independent island in the Indian Ocean.
Sri Lanka has blossomed from the devastation of its 30 year civil war, which ended in 2009, into the destination of choice for visitors wanting to experience the rich, unspoiled and authentic culture of south east Asia.
The small sun-drenched island of only 22 million inhabitants is the perfect combination of incredible sandy beaches strung along miles of coastline, colourful and atmospheric towns and villages, with their sari-clad woman and sarong-wearing bare-chested men, extraordinary national parks where the buffalo roam (and elephants and crocodiles, and if you're lucky, leopards) and the bustling, vibrant capital city of Colombo. As if all this wasn't enough – the Sri Lankan food is amazing too.
Colombo appears to have been overlooked as a destination in its own right, as travellers often head straight for the hills (so to speak) and beaches. To enjoy the full flavour of this island, spending time in its major city is a must – with its heritage of Dutch, Portuguese and British rule evident from the many colonial mansions lining its streets. From glorious evening walks on Galle Face Green along the seafront, to the hurly burly of the markets at Pettah, I loved this bustling city and its friendly smiling people.
I was a guest of Shangri-La Hotels – and boy do they  know how to treat their guests! The name Shangri-La originally derives from the fictional place in James Hilton's 1933 novel Lost Horizon, which is synonymous with paradise on earth and happiness in a land isolated from the outside world. The Shangri-La Hotel, Colombo is a perfect example of that – an oasis of luxury, style and calm in this city, yet perfectly located, at the centre of all attractions of the city.
Arriving from our ten and a half hour flight, to be greeted at the door of the gleaming hotel by a smiling doorman in full traditional regalia, and whisked through the marble decked lobby, past a quartet playing to guests enjoying afternoon tea in the Sapphyr Lounge, to a luxurious high-floor room, is unforgettable. The service, the amenities, the spa, the outdoor pool, the fully equipped 24 hour gym – all were perfect. The staff were so helpful, smiling and obliging in every instance over my three days in Colombo, that I was slightly embarrassed as I reflected on the often poor service I have frequently received in Europe.
When you visit Shangri-La Hotel, Colombo – go hungry! The food is so mouth-watering  that I'm afraid this trip ranks as one of the most waist-expanding of recent years. The best meal of my trip was at the Shang Palace restaurant (regional Chinese cuisine) within the hotel itself – with its customer-facing duck oven, serving the crispiest and tastiest duck I've ever eaten.
It is becoming common to find exceptional independent restaurants within high end hotels throughout the world – so I was not surprised at the offerings in the Shangri-La Hotel, Colombo. The Kaema Sutra by celebrity chef Dharshan Munidasa exceeds all expectations with its contemporary Sri Lankan cuisine, and The Capital Bar and Grill delivers perfect Australian Black Angus and Waygu steaks and seafood grills (the spice crusted Barramudi was amazing).
The breakfast buffet at the hotel has to be seen to be believed. Luckily I felt somewhat restrained each morning, while watching groups doing yoga exercises on the seafront a few yards from my breakfast table.
After three exhilarating days visiting the sights and markets of Colombo, I headed south by car (so simple to book via the concierge in the hotel) to Hambantota in the south – to the Shangri-La's Hambantota Golf Resort & Spa. This beachfront hotel sits in 350 acres of lush parkland and gardens – with its own 18 hole golf course, 3 pools, as well as all the usual Shangri-La refinements of gyms, Chi Spa and  extraordinary restaurants and dining options.
Apparently Sri Lanka is the only place in the world where it is possible to see a blue whale, an elephant and a leopard in a single day and I was totally awestruck by the two safaris I took on this trip. From the hotel in Hambantota, I took a memorable afternoon boat safari down the River Walawe, and an unforgettable dawn safari to Udawalawe National Park where I came face to face with elephants, water buffalo and crocodiles, and more rare birds than I can name.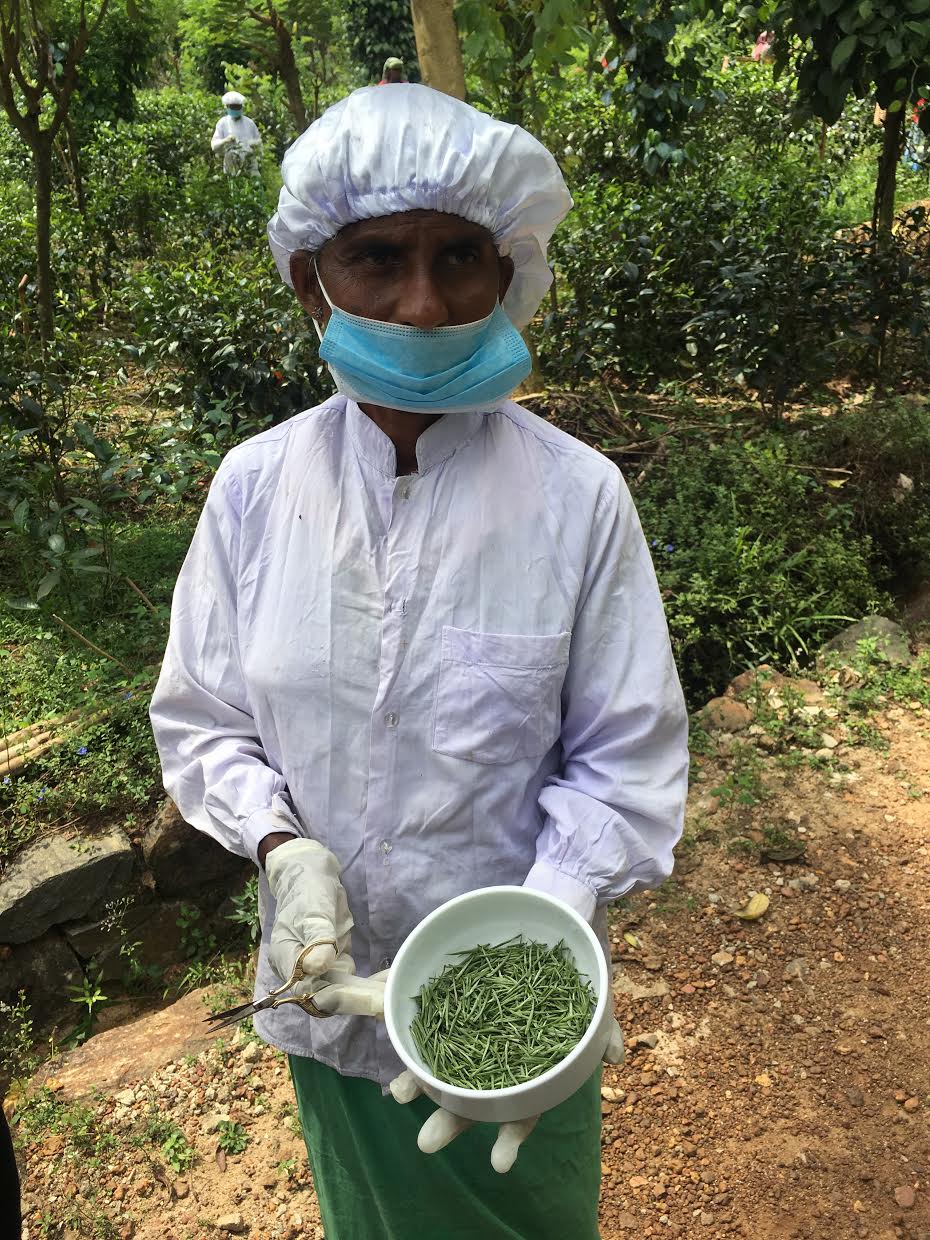 Well worth a visit en route south to Hambantota is the historic and enchanting walled city of Galle, with its 1663 Dutch built Fort, its restaurants, cafes and boutiques. Further along the coastal road is the famous virgin white tea plantation Hundagoda Tea Estate – and I loved our visit with a personal tour by the charming and idiosyncratic grandson of the founder, and current owner, Herman.
All in all, my Sri Lankan adventure was an extraordinarily memorable trip for so many reasons, and my introduction to south east Asia and Sri Lankan culture – and I can't recommend it highly enough. Just don't eat before you go.
Sri Lanka Travel: The Lowdown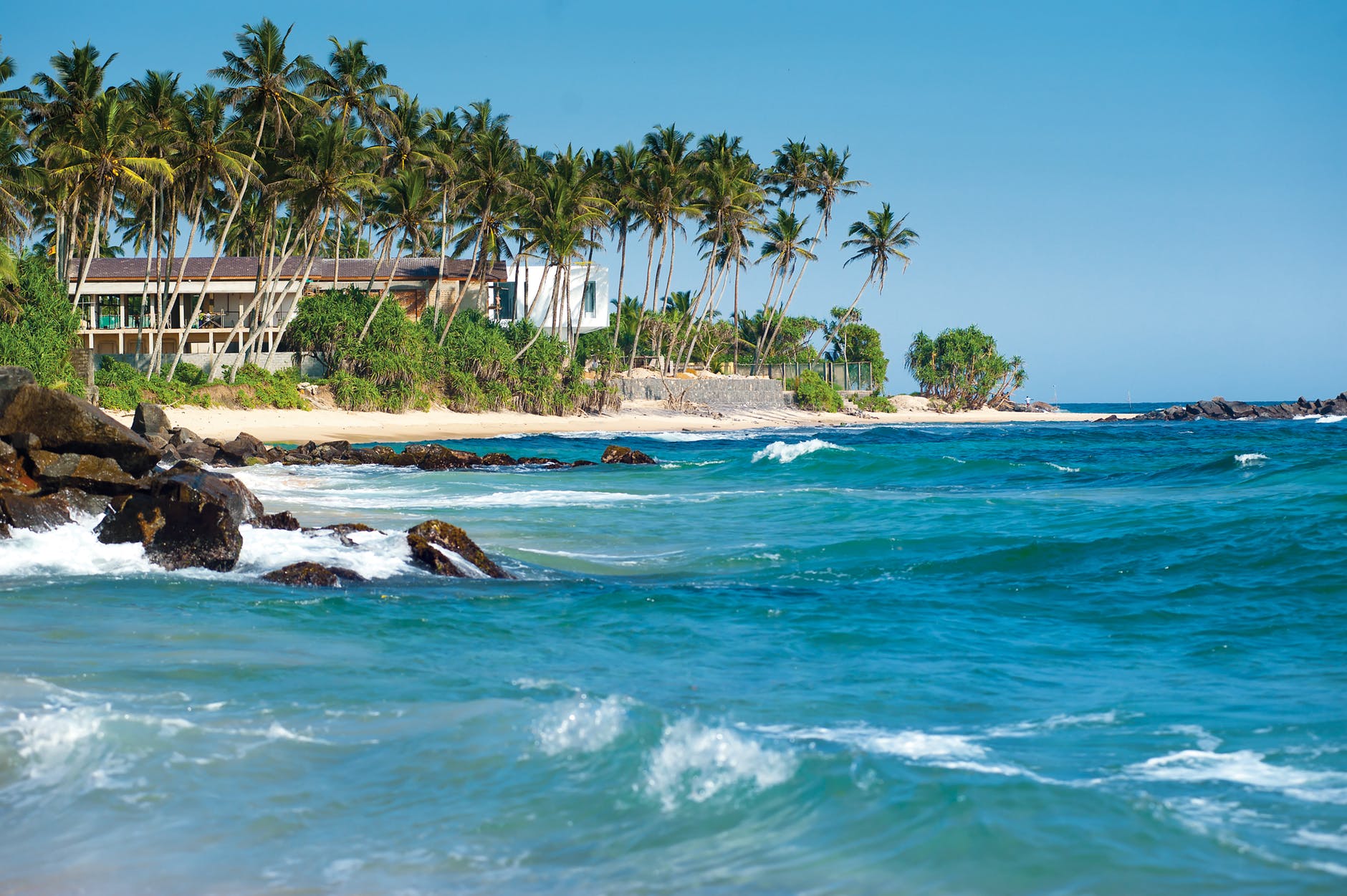 A bite-sized chunk of Asia, this independent island (268 long by only 139 miles wide) enjoys glorious weather, a relaxed culture, great beaches, national parks full of wild animals, bustling city life in Colombo, and some of the friendliest and most polite people on the planet. Oh – and amazing food! 
Sri Lanka Travel: Where to Stay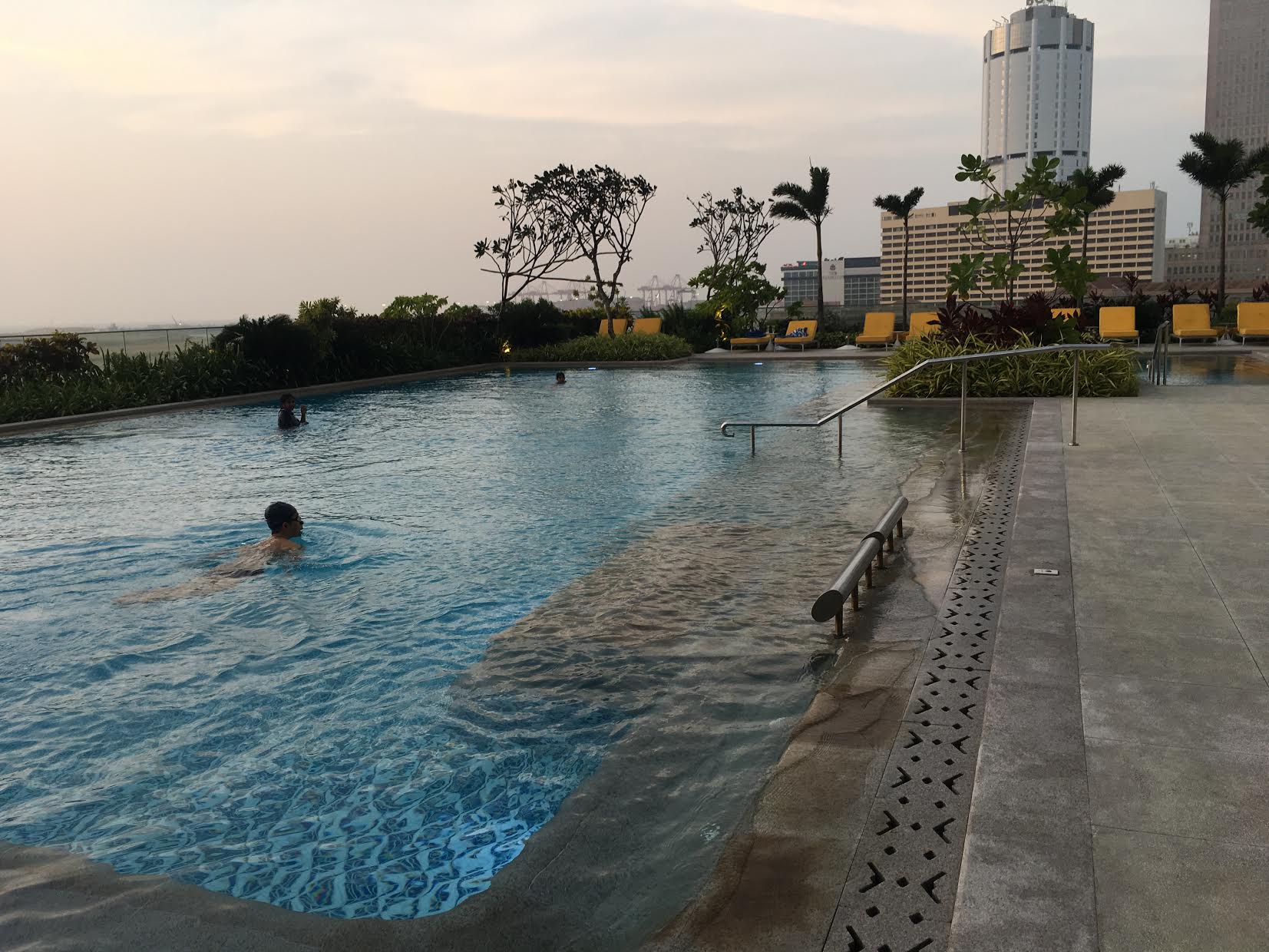 Shangri-La Hotel in Colombo – this exceptional and luxurious hotel boasts every possible amenity, with perfect service, exceptional restaurants, and the best location in the city.
Shangri-La's Hambantota Golf Resort & Spa – the sprawling beachfront hotel is the perfect retreat when visiting the southern beaches and Udawalawe National Park.
Sri Lanka Travel: What to Expect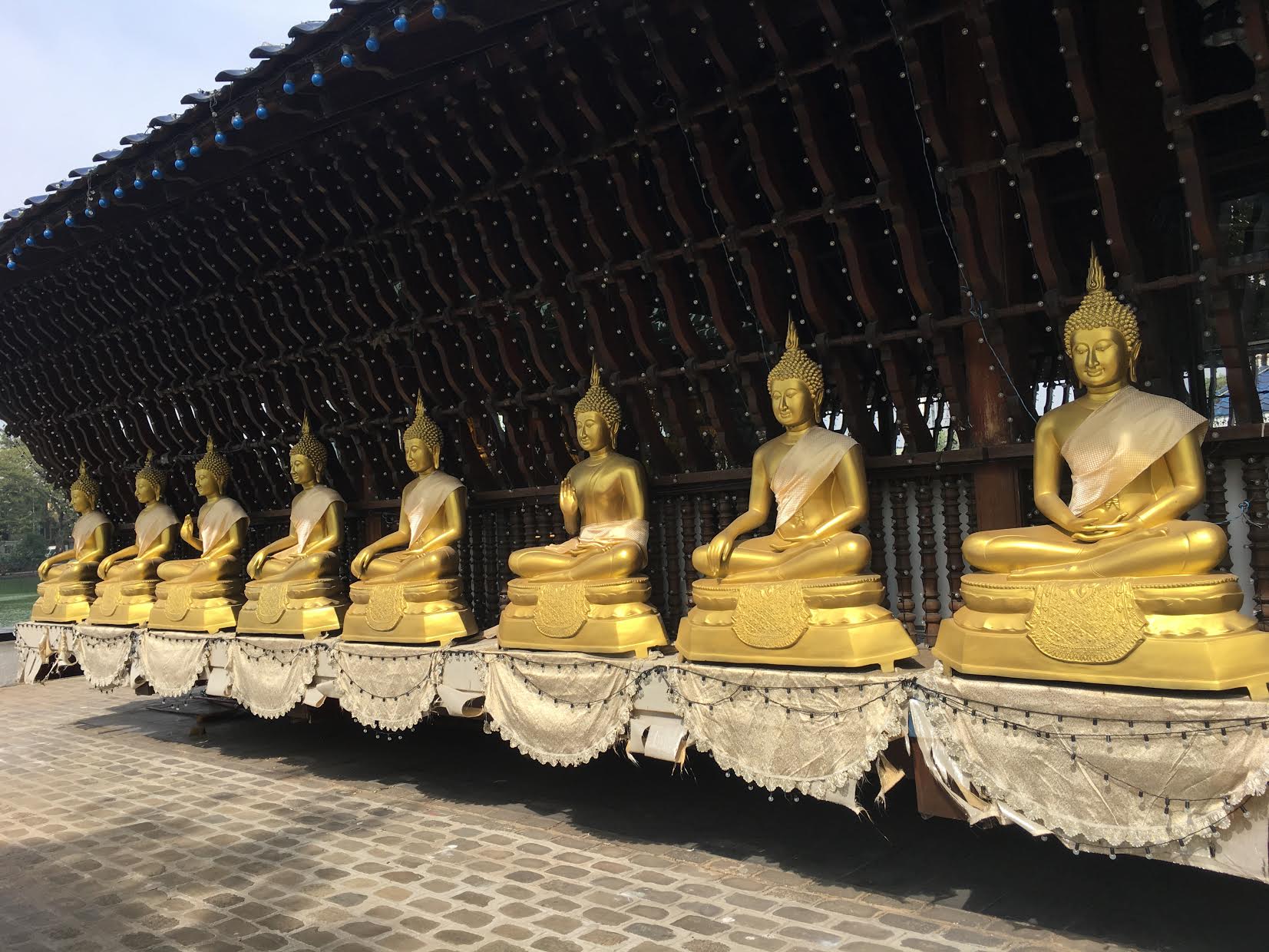 Bustling city life in Columbo, chaotic markets, handsome colonial mansions,  ornate Buddhist temples. Outside the cities – expect rolling hills, miles of white unspoilt beaches, delightful  train rides through villages, towns and countryside, stunning wildlife in the national parks and  rivers – and enough tea plantations to make you cross-eyed. And everywhere you travel in Sri Lanka the people are warm, smiling and welcoming.
Sri Lanka Travel: Where to Eat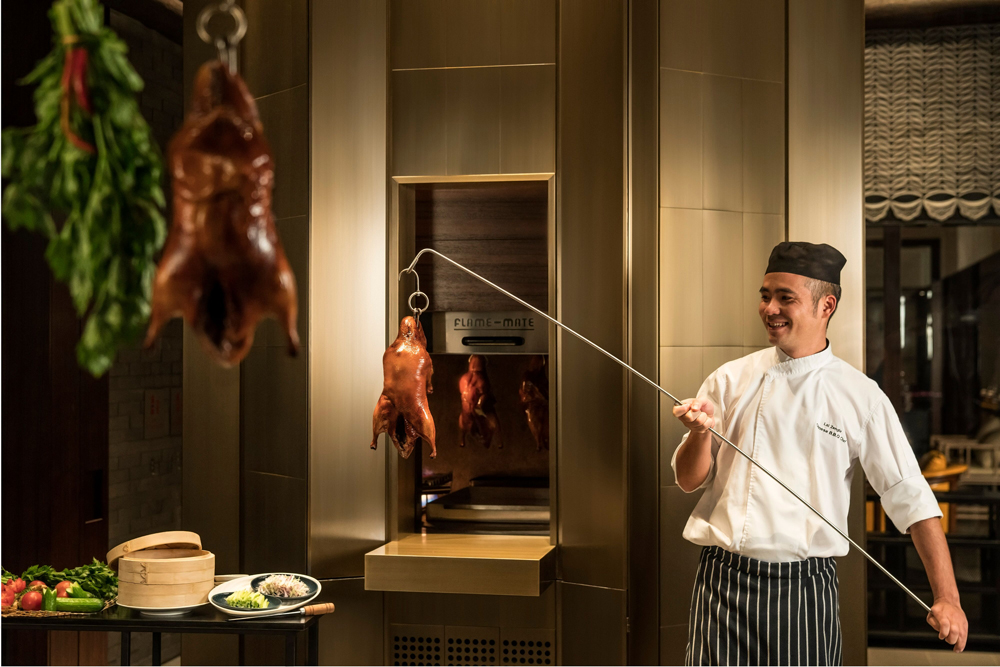 Remember that no alcohol is served on religious holidays – Muslim, Hindu and Buddhist . Or remarkably,  on full moon days.
Shang Palace, in Shangri-La Hotel, Colombo (Sichuan, Dongbei and Canton cooking) – try the delicious crispy chicken with dry chilli, and marinated cucumber with garlic.
Kaema Sutra (yes, Kaema Sutra!) from the famous Chef Dharshan (Ministry of Crab – see below)
Ministry of Crab – the extraordinarily successful crab restaurant by Chef Dharshan, in the Old Dutch Hospital precinct.
Merchants – trendy cocktail bar and restaurant on Baillie Street, with disguised entrance through a coffee vendor shop.
Colombo: What to See
Geoffrey Bawa House – the former residence of Geoffrey Bawa, the globally famous Sri Lankan architect, whose legacy lives on in his many buildings and designs.
Gangaramaya Buddhist Temple – this striking building fuses Sri Lankan, Thai , Indian and Chinese styles and includes a museum, library and alms house. A definite must see.
Old Colombo Dutch Hospital – believed to be one of the oldest buildings in Colombo dating back to 1600's, and now a dining and shopping precinct.
Independence Square – built in 1948 to celebrate the island's independence from British rule,  The Commemorative Hall is based on a design for the royal audience hall of the Kingdom of Kandy.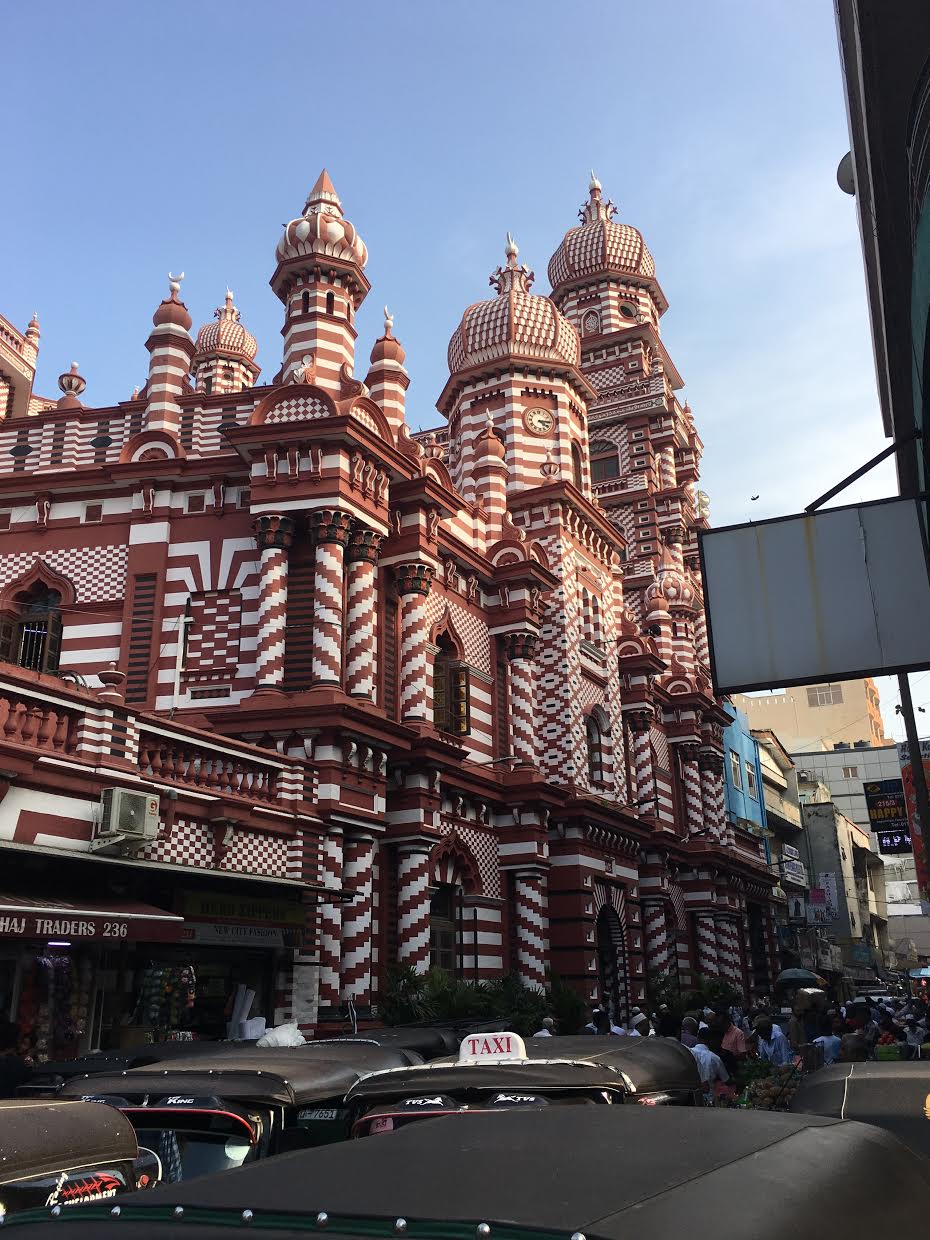 Jami-Ul-Alfar Mosque –  extraordinary red and white patterned brickwork features on this 1908 mosque that rises out of the chaotic Pettah market district.
Sri Ponnambalan Vansar Temple – the sacred unique and incredibly ornate Hindu temple built entirely of granite, in the centre of Colombo.
Pettah  – the bustling maze of streets with shops and stalls selling everything from bags and shoes, to electronics and spices.
Old Fort Area – located by the harbour, this area is the financial centre of Colombo, home of the landmark Old Colombo Lighthouse – with shops and cafes dotted around.
Colombo: What to Do
Take a tuk-tuk safari around the city of Colombo, easy to arrange via the hotel reception, with good English speaking guides.
Heritage City Walk with Mark Forbes – wander the historic streets of Colombo and learn of the history of the city and its buildings.
Dodgy Pub crawl of the Old Fort area. Historic tour and bar crawl run by Mark Forbes of Heritage City Walk.
Wander down Galle Face Green to the historic Galle Face Hotel, and take an evening cocktail at the lively King Of The Mambo Bar.
Closest beach – Mount Lavinia – 20 minutes drive from town – with beach bars and cafes – cool seaside vibe. Music and dj's 
Colombo: Where to Shop
Pettah  – Main Street for textiles and clothing, Front Street for bags and shoes, First Cross Street for electronics – and so on. The maze of market streets is buzzing and alive with stalls and street vendors.
Colombo: What to Buy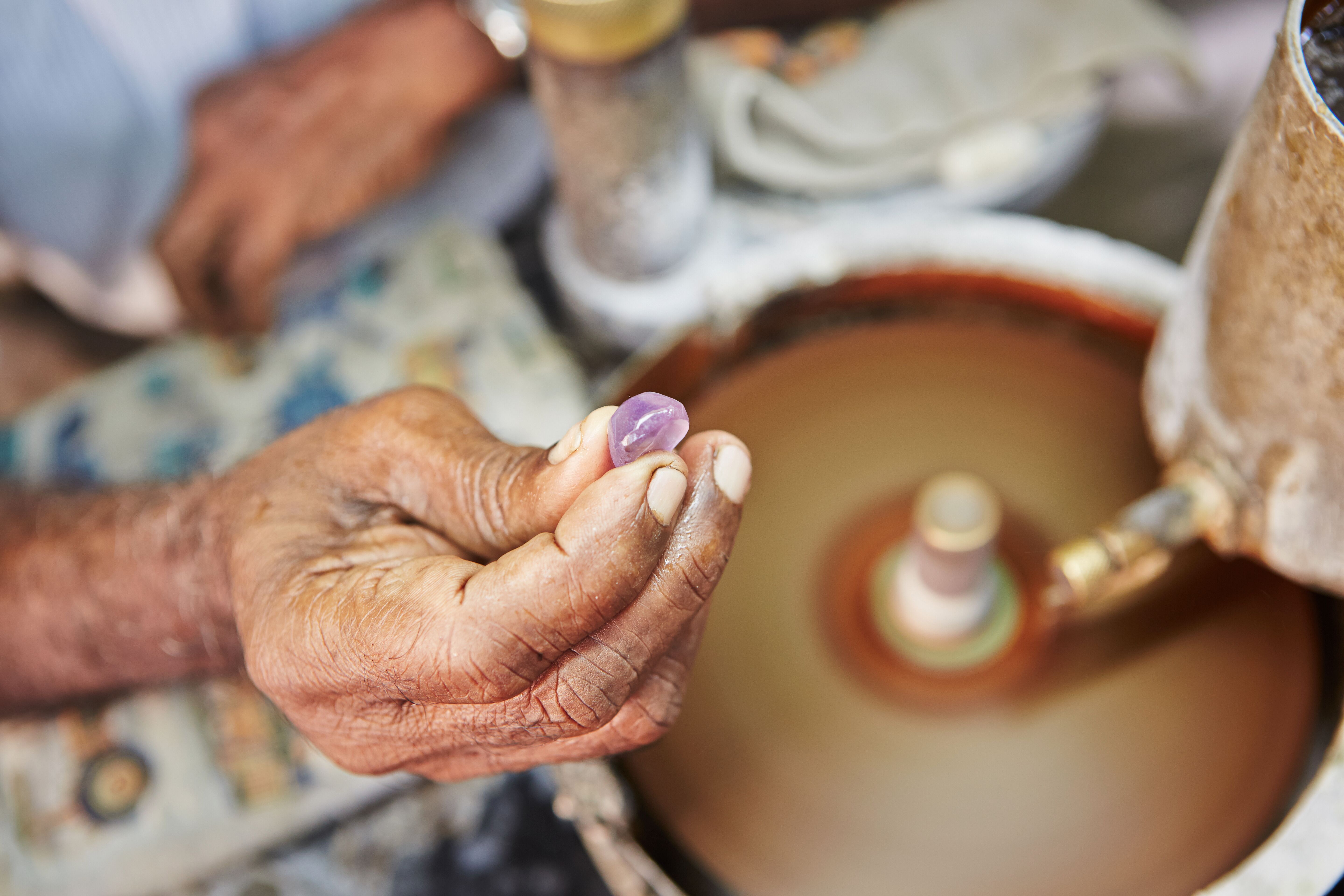 Gemstones – sapphires being a speciality
Textiles
Herbs and spices
Natural remedies
Ayurvedic  lotions and potions
Textiles
Hambantota: What to See + Do
Udawalawe National Park. 36000 acres of elephants, leopards, crocodiles, buffalo, monkeys, jackals, deer and wild boar. Extraordinary.
River Walawe boat safari – see rare birds, monkeys, water buffalo and crocodiles in their natural habitat.
Play golf on the 18 hole course at Shangri-La's Hambantota Golf Resort & Spa course
Relax, enjoy the beach and the pools, get a divine massage at the Chi Spa in the hotel, and eat.
Sri Lanka Travel: How to Travel
Fly British Airways or Sri Lankan Airlines non-direct from London to Colombo.
Tuk tuk in and around Colombo (Uber tuk tuk's too!) and complimentary tuk tuks from Shanri-La  concierge in Colombo.
Coastal train from Colombo to Matara, then taxi to Hambantota.
Taxi or private car , about 4.5 hours Colombo to Hambantota.
Fact Box
Room rates at Shangri-La Hotel, Colombo are from US$235 (approx. £183) per night. This is based on double occupancy (excludes breakfast / includes all taxes and fees). To book, please call the hotel on +94 11 7888 288, email slcb@shangri-la.com or visit www.shangri-la.com/colombo/shangrila– 
Shangri-La's Hambantota Golf Resort & Spa
Room rates at Shangri-La's Hambantota Golf Resort & Spa are from US$273 (approx. £209) per night. This is based on double occupancy (includes breakfast, taxes and fees). To book, please call the hotel on +94 47 7888 888, email slht@shangri-la.com or visitwww.shangri-la.com/hambantota/shangrila