About Time: You Booked a Staycation at Royal Lancaster LondonBy Angelica Malin
As the coronavirus restrictions tighten the 'stay' in staycation becomes ever more important. That's why, when I was invited to stay a night in a hotel just 15 minutes from my front door, I couldn't have been happier. This, however, is not any old hotel.
You've probably seen the Royal Lancaster London hundreds of times before, and to be honest, it's not the prettiest of buildings but you certainly can't miss it. Towering over the Northside of Hyde Park, it's probably one of the best locations in London.
Royal Lancaster London: The Lowdown
The Royal Lancaster London re-opened to the public on Thursday 27th August and are aiming to entice staycationers with a range of  'welcome back' offers. The hotel completed an £85 million renovation of all their public spaces and bedrooms a year or so ago. Along with the rare addition of its own car park, Royal Lancaster London offers the ideal base for those coming from further afield as well as a being a perfect place for a mid-week escape where you can still be back in the office (or home office) for 9am the next day.
Royal Lancaster London: The Rooms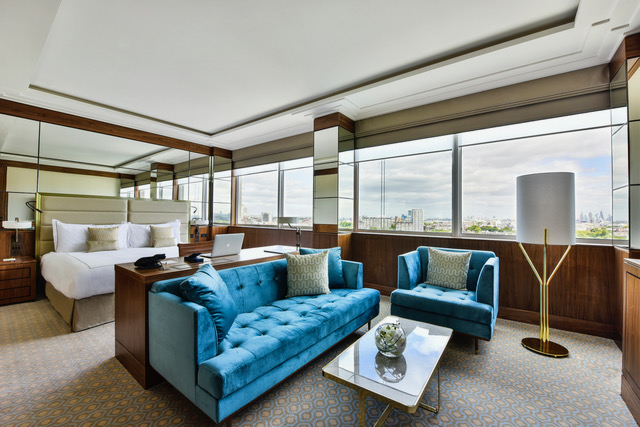 The Royal Lancaster London claims to have the best hotel views in London so having gone through the usual temperature checks in a spotless, albeit quite empty lobby, I was excited to make my way to my room right at the top of the hotel. I've lived in London all my life but have never quite seen it like this. It truly is a spectacular view; half greens and browns of Hyde Park and half grey, white terraced housing of Gloucester Square. The huge panoramic windows make you feel like you could be looking at the most perfect painting of the City. Right now these rooms are going for around £199 and for the view alone, it's worth it.
Once you're down staring out the window you'll notice the rest of the room is very nice too. I found myself glancing at my phone almost hoping a text from track and trace might come in to say I had to stay here for a full 14 days.
All 411 rooms feature a king-sized bed, comfy sofa, smart TV, marble bathrooms and White Company amenities, whilst suites also include separate lounge areas. The room is incredibly comfy with lovely warm lighting that matches the sun setting outside the hotel. You truly won't want to leave and, of course, in our new normal world, you don't have to. The head chef and his team have created a bespoke in-room dining experience and even the hotel's Nipa restaurant has re-launched their menu which can be served in your room. For breakfast, we wheel in (safety first) avocado on toast as well as a full English – both a step above the normal in-room fare and served as hot and as fresh as if you were sat in the restaurant below.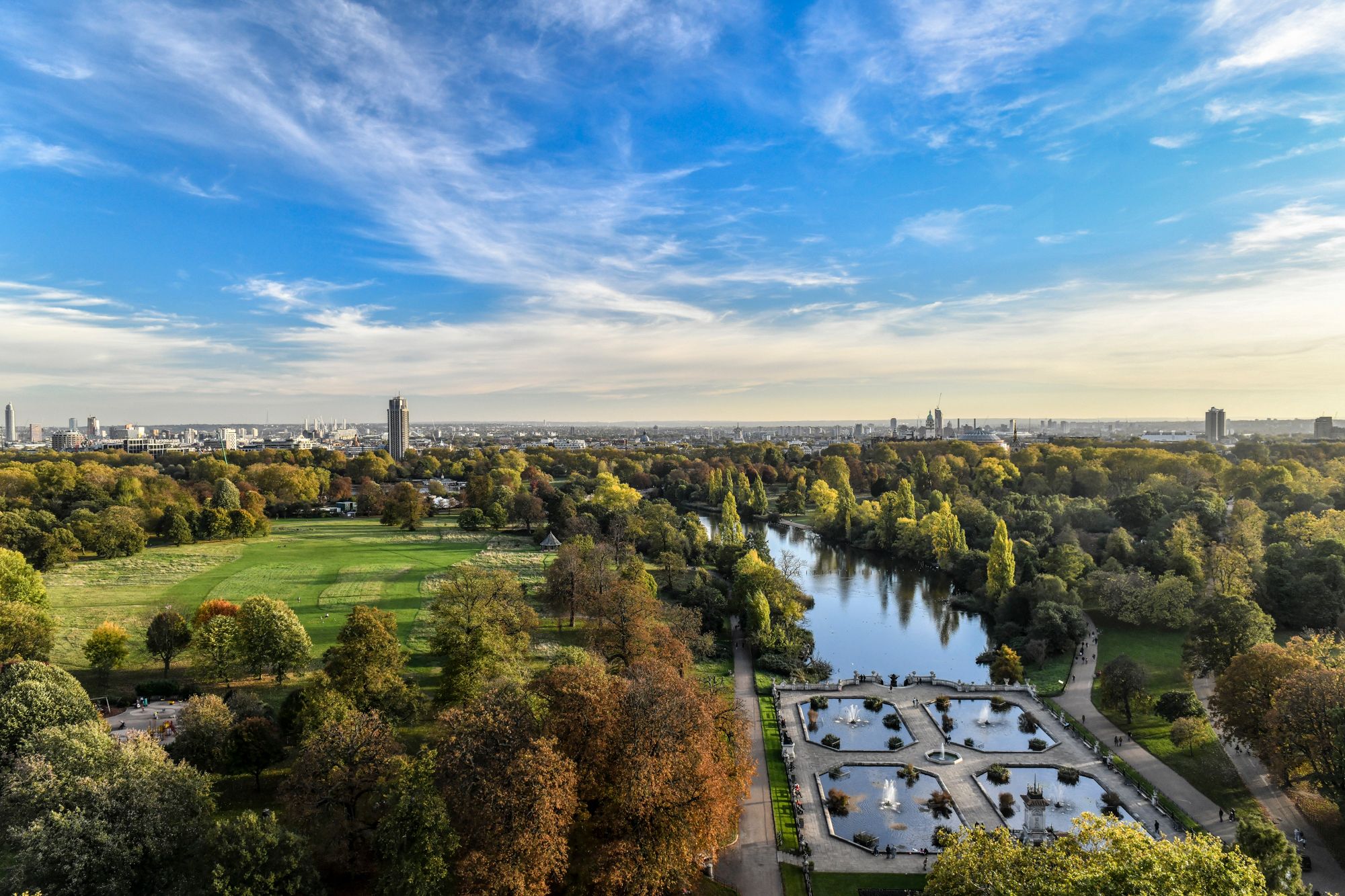 Rediscover the sites and stays in London has been one of the few positives from this pandemic. If you're fed up of living, working, eating and holidaying at home then the Royal Lancaster London is a great option. In fact, they even have a new WFH (work from hotel) package covering all 5 days. With great service, delicious food and the best views you could hope for, it could really be the perfect home from home.
Lancaster Terrace, Bayswater, London W2 2TY