In the UK, we are so spoilt by choice of music festivals that they have virtually become a national institution, which most of us have grown up enjoying through the year, especially when the weather is on our side, which increasingly seems to be the case (thanks Global warming?) So when you start to think about your 2020 excursions, why not combine your love of all things live, lots of indie & amplification with a trip to one of Spain's funkiest cities, the jewel of the north, Bilbao for the  next addition of  Bilboa BBK Live,
(The official poster for 2019's line up, to give you an idea of  the calibre & spread of music on offer )
This blissful three day ode to live music (Thursday-Saturday), with a line up as strong as the local beer brought together acts that hold a warm & memorable place in the hearts of many like headliners, Liam Gallagher, The Strokes & Weezer  joined by contemporary Punk trailblazers, Idles, Sleaford Mods, Slaves, along with plenty of Electronic legendary stalwarts like Hot Chip and Modeselektor slotted next to groundbreaking urban acts like Vince Staples, Princess Nokia & Brocklehampton  all thrown in with the best contemporary Spanish music from the national & local scenes such as Rosalia. No doubt next years line-up will be ever more mouth watering & eclectic however before you start planning your trip here's a few tips, suggestions & epic photos from this years festival
The man that needs little introduction, Liam Gallagher
Weezer being the best version of Weezer
Thom Yorke in all his ethereal glory in a solo capacity
Bilboa BBK Live: The Lowdown
Bilboa BBK Live features the biggest names in Indie Rock, Electronic & Domestic Pop, performing across numerous, sizeable stages (two main stages, which alternate along with lots of smaller stages all set within a spectacular municipal park right at the top of the city limit. Attendees are greeted with magnificent views of the whole of the Bilboa basin area, imagine the layout of gigs within Victoria Park in East London for the nearest comparison but quite a few feet above sea level! You'll join 40,000 others daily, which ebbs and flows quite nicely without ever feeling too cramped (unless you are right are the front for a major act), however multiple viewing options are available with certain packages (more on that in a minute).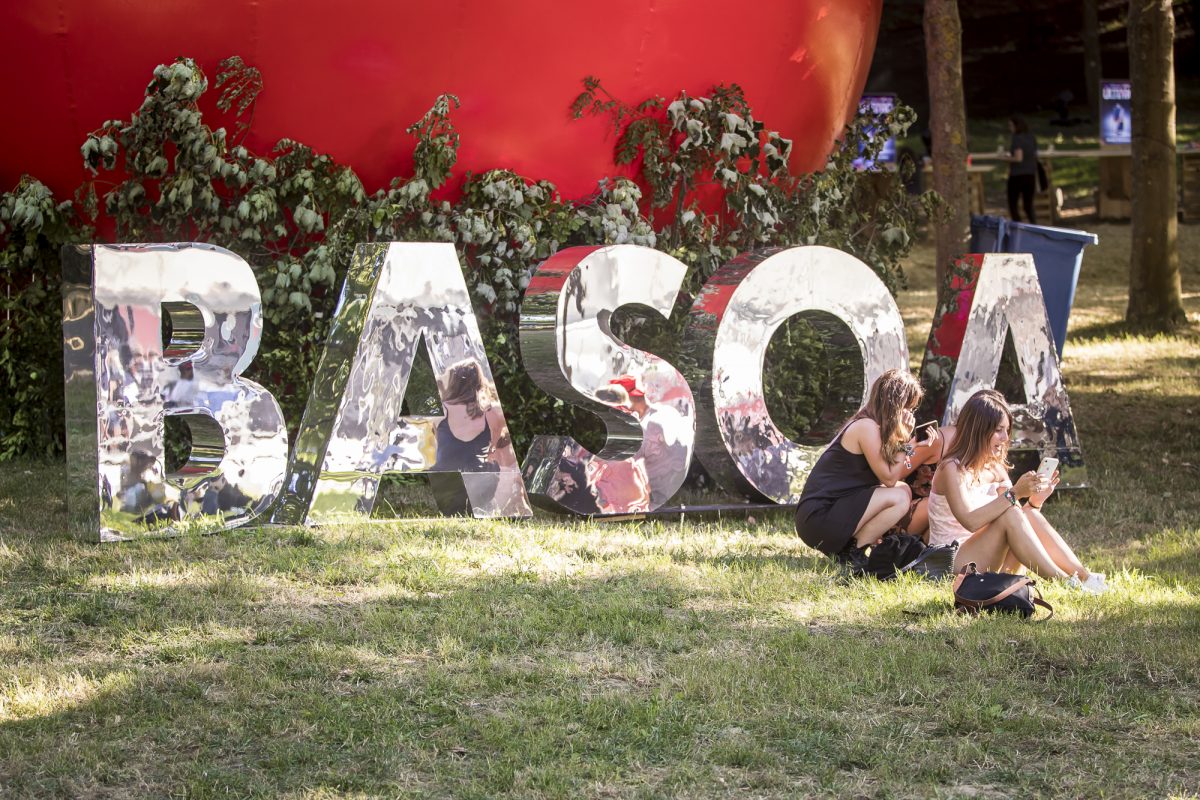 The Kobetamendi site is it's own micro-climate, so a few degrees less than the city, which is a bit of a blessing if you are caught in the midst of a heat wave, as is often the case these days. No doubt the festival organisers are aware of the perils of the midday Sun and subsequently things don't kick off till late afternoon going through to the smallest of hours, the headliners surfaced at nearly 2:00 am each night with the last act on at 5am. This year things were seen out by Belgium legends Too Many DJ's to a pretty full house as the Sun neared arrival. 
There is plenty of shade to be found throughout
The darkest hour is before dawn…
Bilboa BBK Live: What to Expect
Expectation is the thief of Joy, as someone bright once remarked, however the more informed you are in this instance, the better. If your budget permits, I would wholly advocate purchasing a VIP pass to maximise your sheer comfort throughout the festival. These benefits include an amazing covered area that allows unparalleled views of the two main stages (see photos below), so giving you choice of viewing experience & posh toilets that didn't resemble a crime scene, which most seasoned festival goers will agree, is a rare treat. Furthermore if camping in a very hot climate doesn't really appeal, you'll want to find decent accommodation as close to the San Mames Stadium (home of Athletico Bilboa) as possible. It's a 30 minute uphill walk to the festival site from here, however with a VIP pass, you'll only wait a short while for a lush Minibus to transport you up the hill, it's the little comforts that make all the difference, especially in the heat! 
The other main stage view from the VIP section
The VIP section itself at dusk
Bilboa BBK Live: Eat/Drinking
 Bilboa BBK Live really is all about the music & having a riotous time in the sun with chums on top of a hill & doesn't place as much empathise on fringe activity or the calibre of the food on offer bar in the VIP section (unlike say Wilderness in the UK). However another benefit of not camping, staying in Bilboa & the late start to the daily line-up means you can experience the best culinary & beverage options Bilboa has on offer . Northern Spain generally is a real foodies heaven, & there is no better place than the old town's central square to consume your weight in Pintxos on a daily basis before you head up the site. Drinks at festivals are rarely "cheap" & this one is no exception, however the cashless wristband system meant queues where fairly rapid & if you fancy continually downing Spanish Kalimotxo for three days – (red wine mixed with coke), you'll not burn all your holiday budget solely on booze. 
Bilboa BBK Live: The Verdict
If you want a festival totally focussed on the best presentation of the music staging wise, have a real penchant for Indie & electronic greats & are intrigued by having this experience in one of Spain's premier cultural destination's at the height of Summer, it's about time you start planning your trip for 2020 to Bilboa BBK Live.
For more information on next year's festival & booking tickets, see here. 
Photo Credit: _©jordividal PR