The Perfect Weekend: 48-Hours in Valletta, MaltaBy Suzi Malin
Malta has a huge amount to offer the culture-hungry traveller. The beautiful country is undergoing a cultural resurgence, with new art events, exhibitions and museums popping up all over the city. This buzz is all working towards 2018 – the year when its capital Valletta will be crowned the European City of Culture.
There is pain behind its beauty. Malta has a bloody history; a crusader island with more churches than days in the year. Their people are conservative, respectful and very friendly – described as "A mediterranean people who are Christian but speak a semitic language with the hands and gestures of an Italian and some of whom believe that they are more British than the British themselves." Byron called Malta the city of yells, smells and bells. If you're planning a trip, here's what you need to know:
Where to Stay: Valletta 
For luxury: the 1920's Hotel Phoenicia in acres of landscaped gardens with an outdoor pool and famous for its English teas, served since Malta was a British colony.
For privacy: the newly restored boutique Palazzo Prince D'Orange in St.Paul Street which offers apartments, some with spectacular views of the harbour at very reasonable rates and all with excellent hospitality.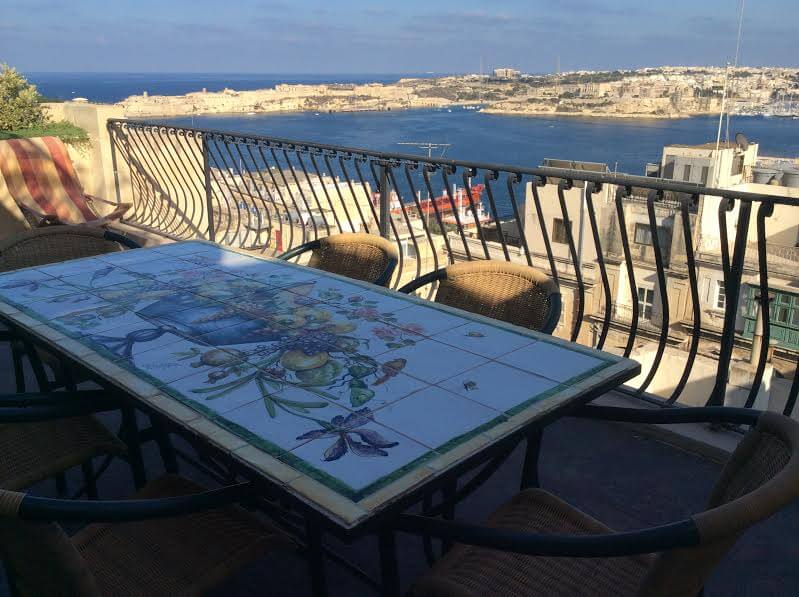 Where to Eat: Valletta
Lunch: Rubino – a family run restaurant offering Maltese and Italian homemade food. The place looks like an ancient confectionery shop – try the local antipasto.
Supper: Trabuxu – an arty restaurant with a fun yet intimate atmosphere, with delicious and reasonable priced food. Try the slow cooked shank of lamb and fig or the cinnamon ice cream.
Rubino – Old Bakery Street –  tel + 352 .21224656
Trabuxu – 8/9 Suth Street – tel + 352.21220357
What to Do: Valletta 
In the centre of the town is the St. Johns Co Cathedral – it's quite breathtaking and awe inspiring in its splendour. There isn't a surface on walls or ceiling that isn't carved, gilded in 24-carat gold or magnificently painted by Mattia Pretti.
Get clued up: Cararavaggio was given protection from prosecution by the Knights when the he fled from Rome after a man died when Caravaggio cut off his testicles. In return for immunity of prosecution he enjoyed through becoming a knight the artist executed two magnificent paintings for the cathedral.
The church was very rich as it took a percentage of the pirate booty in return for guaranteeing them safe passage through the harbour and the sea-faring merchants themselves were often kidnapped for huge ransom.
In Valletta, you may like to visit the baroque theatre Teatru Manoel, which also hosts annual theatre and opera festivals.
Take a Day Trip: Gozo, Dwejra, Xlendi Bay
Take the trip to Gozo where many Maltese have a second home – allow one hour by taxi to the ferry and 20-minutes for the crossing. There is much to see including the Ggantija Temples dating back to 3,200 BC. See the carvings on cow toe bones in the museum as well as other relics excavated from Neolithic sites on the island.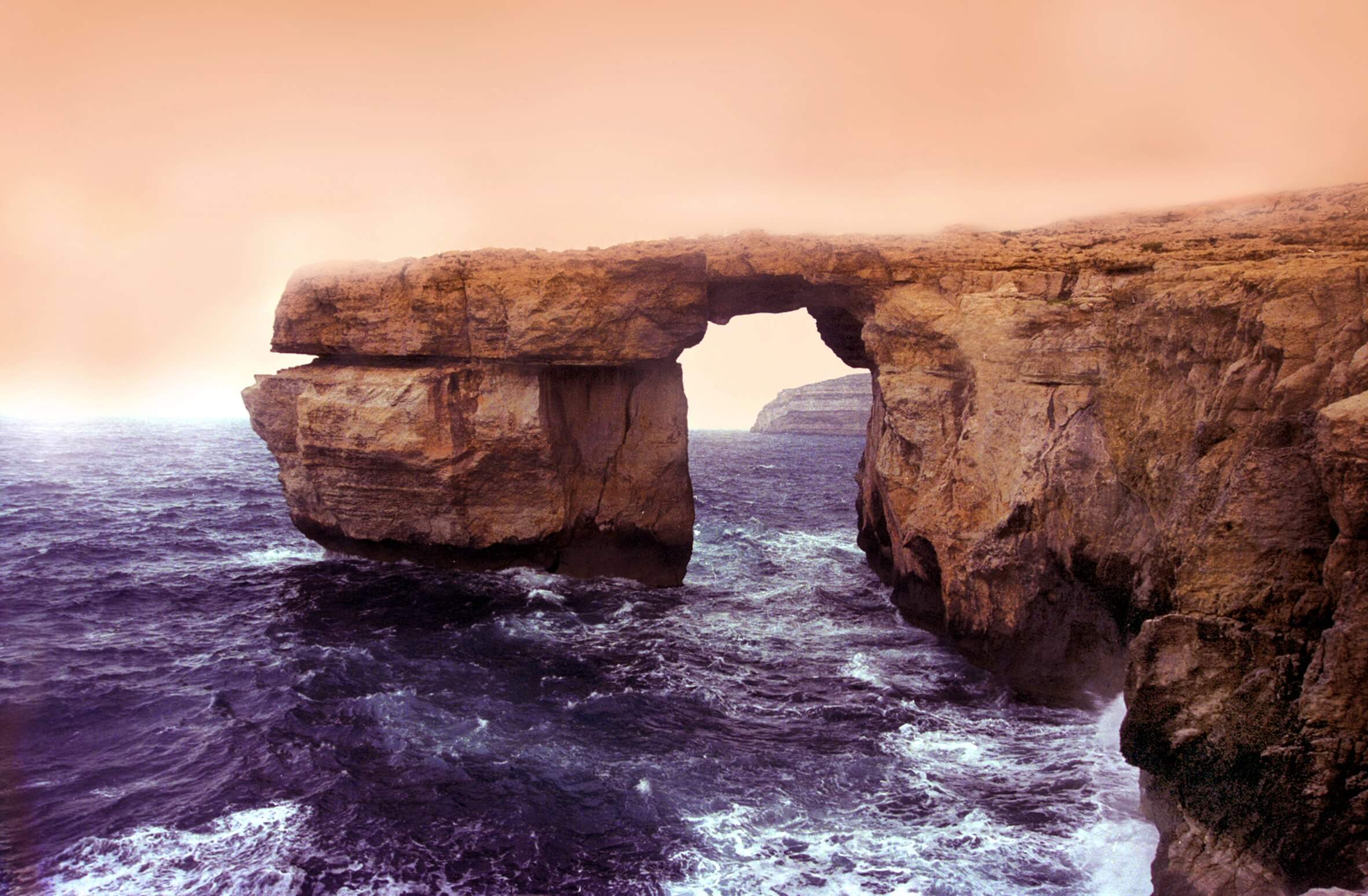 Travel to Dwejra to see the Azure Window; this is the Western tip of Gozo and has the finest snorkelling in the Mediterranean. Check out the natural arch standing some twenty metres high in the sea before continuing to Xlendi.
Eat: In Xlendi Bay sit in sunshine and watch the bathers and people promenading along the front. Enjoy the freshest, most delicious seafood and pasta at Zaffiro, a restaurant to return to – especially at prices from £3- £13. Eat fish soup or their super-fresh sea food and try the cinnamon chocolate soufflé for dessert.
Stay: at San Andrea Hotel on the seafront, with rooms from 26 euros a night in low season. For a good deal, ring tel +356 2156 5555. The most precious secret is the farmhouse 5 minutes away, converted by Milan-born Giuseppe Piazzi with typical Italian flair. It is made up of several wonderfully furnished suites and there are two swimming pools. You are almost certain to find you have a pool all of your own. It's a paradise of total privacy, charm and anonymity- an absolute treasure so be sure to book in good time!
Zafiro – 

promenade.tel

 +356215655555
San Andrea Hotel – 

+356 2156 5555

 
Farmhouse – +356 27200069  or 

giuseppe@thirtysevengozo.com
Hopefully, you will arrive in Gozo on a festa day when the church celebrates their saint day. On his wedding contract the man has to agree that his wife will be allowed to return for her annual village festa – an important and colourful event. The church takes out their silver, bands play and fireworks accompany effigies in a procession through town whilst confetti rains from every window until knee-deep. This is one big family, ritual, religion and rejoicing are everything… Pack to party.
Visit: Medina
No trip would be complete without a visit to Medina, walled city known as "The Silent City". Home then and now to descendants of Norman, Sicilian and Spanish noblemen from 12 century onwards and heir to a hundred ghost stories from its medieval, dark past. Behind unassuming brick walls lie the most amazing palazzos.
The view across the ramparts out of the fortifies city  here is quite spectacular. From the outside it is hard to imagine the grandeur of these antique palazzos.
Eat: Dine in the Xara Palace,the only Relais and Chateaux in Malta, with amazing French and Mediterranean cuisine. You can also dine al fresco on the rooftop Mondian restaurant with panoramic views. Quite Breathtaking!
Xara Palace – Tel (+356) 21450560 www.xarapalace.com.mt
Visit: Birgu
Visit the three cities across the harbour from Valletta and see the beautiful yachts moored in Malta's Little Venice. This area is undergoing lots of development having been abandoned for many years.
If, like me, you want to recapture the memory of this lovely island, Malta will also be launching a range of its own perfume this year. It's a wonderful summer destination; the country offers everything you could want in a destination – and, thanks to the perfume, you can take it home in your hand luggage, too.
For flights: Air Malta continues to operate an extensive year-round scheduled service of up to 26 flights per week from Heathrow, Gatwick and Manchester with fares 
from as little as £74 one way, inclusive of taxes and 20kgs of baggage.  Air Malta also operate regional Summer charter flights from Bristol, Cardiff, Birmingham, 
Newcastle, Exeter, Norwich and Glasgow. For more information visit 

airmalta.com

"