About Time: You Set Sail on A Luxury Yacht to the MediterraneanBy Angelica Malin
If you've been dying to have a break this year and leave everything behind, but you're also bored of cliché trips – then a sailing trip is what you need! If you're done with the hotel-based, tour-ridden, all-inclusive holidays, then it's about time you embark on a sailing holiday. Experience the true meaning of tropical paradise, revel in beautiful sailing destinations, enjoy pristine beaches, gorgeous backdrops and get ready to have an experience of a lifetime!
A well-planned luxury yacht vacation around the Mediterranean offers you limitless possibilities. The great concentration of historical interest, the density of islands and the scenic coastlines all make the Mediterranean a dazzling destination.
Get ready to explore rich cultures, ancient histories, quaint little fishing villages and world-class cuisine. Explore timeless treasures, revel in juxtaposing jet-black cliffs and azure waters, or spend your days sight-seeing and your nights on a boat!
The Mediterranean islands are blessed with the best dishes, the best wines, sunny climates, and the perfect waters – and if all that still hasn't convinced you then you need to reconsider your choices!
For a trip of a lifetime, embark on a sailing trip to the best sailing destination in the world and get ready for the endless possibilities.  In this article I will talk about how to plan and book a yachting holiday and how you can enjoy a summer vacation at sea.
How to Plan and Book a Yachting Holiday
Plan ahead
The secret to any perfect vacation is how well you plan it. Of course, spontaneous trips are also great, but you can't just have a spontaneous yachting trip. A lot of planning and thinking ahead is needed! For the best possible experience, make sure you have everything laid out and ready before you travel.
Here are some things you need to consider:
What is your budget?

How long do you want to sail for?

What type of excursion do you want?

Will you be exploring islands?

When do you want to travel? Will it be peak season?
If you have everything laid out from before, you're guaranteed a smooth experience. Always, always book early! Prices soar up during peak season and usually the best companies are fully booked months in advance.
Plan your itinerary
Planning your itinerary will depend on whether you're sailing with a private company or on your own. If you're sailing on your own, then chances are you, you can customize your trip! You will be blessed with incredible freedom where you can choose where to sail to and what islands you want to visit.
And the Mediterennean offers a plethora of options – from islands, bays, coves and local harbours to pristine waters and fishing villages!
How long do you want your trip to be?
Mediterranean cruises can last anything between five to fourteen to thirty nights. It's recommended, however, for the ultimate experience, to sail for fourteen days so you can get to experience everything.
Decide on which type of yacht you want
Whether you're planning on sailing a yacht and having one of those flotilla holidays in Greece or you want to spend your trip on a catamaran – the options are endless! You can choose a yacht with a helicopter and Jacuzzi, or a boat so small you don't even have enough leg room. It's completely up to you! Make sure you research well before booking. Do you want certain adds-on and extras? What safety features are available? Will electronics be available? Will there be an experienced sailor with you? The selection process can and will take a few days before you finally decide.
Choose the people you're with wisely
Do you really want to be stuck with people you don't like for a few days at sea? I am sure you don't. Make sure the people that you choose for your yacht experience are people you love and have no previous tensions with. Nothing is worse than being stuck in a small sailing boat in the middle of the sea with people you can't stand.
Check your contracts.
After booking, make sure you have read your contract very carefully before signing it. Don't be afraid to ask questions and take a few days to absorb it all in.
What to pack?
Packing for a sailing trip can be quite tricky as there is usually very little room on deck for your luggage.
The type of bag you need:
Get a duffel bag, or a backpack that can be put in a corner, and avoid any hard-surface bags. They will be extremely inconvenient.
Essential things you will need:
Rubber-soled shoes.

Get a jumper or a light cardigan because it does get chilly at night.

Get a

going-out outfit

for the evening. You will need this if you decide to leave the yacht at night and go out.

Get towels.

Make sure you have all your essential toiletries and medicine.

Waterproof cases for your electronics.

Get a flashlight and thank us later!

Sun protection, sun protection and more sun protection. You will be under the sun almost all the time, and you need wide-brimmed hats, and lots of sunscreen lotion. Trust us on this one!

A first-aid kit.

A book or some games for the down time you will have.
Top Sailing Destinations Along the Mediterranean to Consider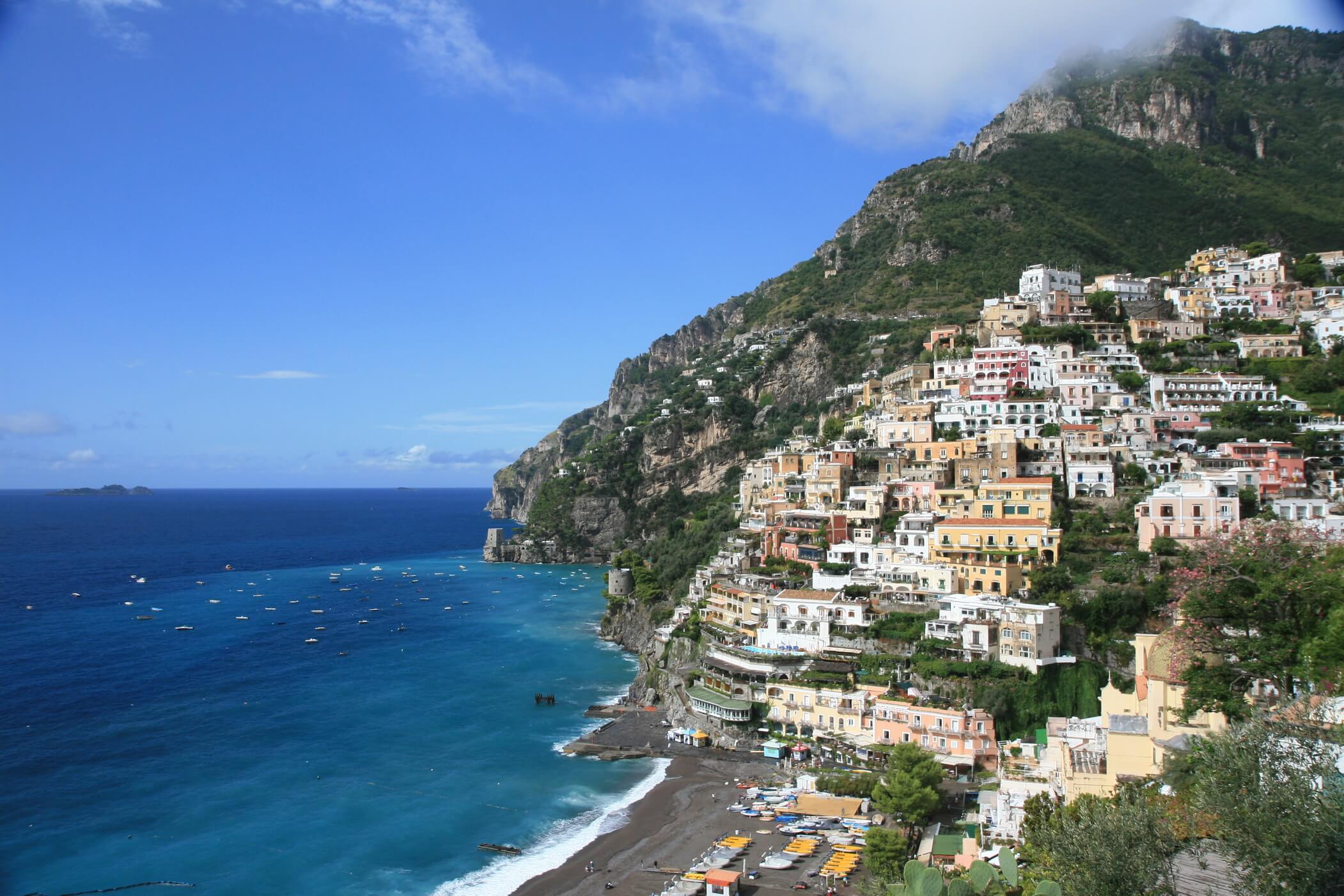 Croatia
Croatia just casually is dotted with over 1,200 islands – each more picturesque than the one before. There's everything you might need – turbulent history, bustling towns, old villages and gorgeous coves and azure waters. It's one of those places you can't not consider for your sailing trip.
Amalfi Coast
Imagine a dramatic coastline with glistening blue waters, colourful lush mountains soaring from the middle of the sea and incredible ancient ruins….This is what Amalfi coast is all about. Revel in the quintessential Italian life and get ready to fall in love with the Amalfi islands.
Cote d'Azure
Cannes? Nice? St Tropez? Monaco? Oui oui oui! Enjoy a sublime sailing experience along the French Riveria and get ready to be surrounded with all-things luxurious!
When to sail?
The peak season usually runs from July up until the end of August, but the weather is incredible starting from May until end of September. July and August experience the best and most stable weathers, while the other months enjoy lower rates and discounts!
So are you ready for that sense of unparalleled freedom? That feeling of escaping from all of your worries? That ocean breeze running through your hair? The backdrops and the scenery? The Mediterranean without a doubt creates a brilliant holiday destination with a diverse array of islands, all begging to be explored.