About Time: You Ate Your Way Through the Holy LandBy Oliver Malin
Tel Aviv has long been on the radar of the thrill seeking, sophisticated traveller in search of a guaranteed tan (most of the year round) a decent cocktail and the kind of beach backdrop suitable for a swimwear shoot, however it's not just the fitbit crowd who can enjoy Tel Aviv rich bacchanalian pleasures but us foodies too!
You don't need to wander too far from the beach to indulge in cuisines representing the best of local flavours and unique takes on international dishes, so let's get reviewing!.
For Traditional Food: The Brothers- Ha'achim
The Lowdown: The first stop on your culinary tour of the white city needs to be a traditional joint where you can get Cholla as warm as the Med and humous as thick as cement (that's a good thing). The Brothers- Ha-achim sits on one of Tel Aviv's main streets and really imbues  the cosmopolitain spirit of the city and sense of Joie de vivre that young Tel Aviv's have, despite what outsiders must perceive as a difficult environment to live in.  If you pick the right night, a DJ will be spinning minimal techno in the background, whilst you get thewaiter to order lots on your behalf.

Where: 12 Ibn Gabirol Street, Tel Aviv
For Mexican: Los Burning Tacos

The Lowdown: This authentic Mexican eatery sits right opposite Carmel Market, which is a right of passage for every tourist requiring fake designer underwear and vegetables. It's the brainchild of two savvy Israelites who spent long enough on New York's lower east side to become hooked on Mexican from a food truck that they decided Tel Aviv needed to experience the bona fide pleasure too! Order what you'd normally chose at a taco joint along with the specialist corn, Padron Peppers and Margaritas.

Where: Allenby St 47, Tel Aviv
The Lowdown: Kitchen Market sits above a fresh food market, so in a sense the name isn't that imaginative and wouldn't look out of place in a trendy Brooklyn neighbourhood. Along with the drama of the waves crashing down below and the electric atmosphere that populates the broad-walk, this slick restaurant is an ideal setting to serve up dishes where aesthetics, presentation and science are as important as ingredient, Heston would certainly approve. Let your imagination run wild and order as many colours as possible.
Where: Henger 12, Shuk Hanaml, Tel Aviv Port.
For a Themed Restaurant: Dalida
The Lowdown: It's not often you get to eat in a restaurant inspired by an Egyptian pop star, so you should grab the opportunity as if Simon Cowell is watching with his voyeuristic gaze.  Located just off the end of Allenby Street and a stones throw away from Levinsky market, Dalida does themed restaurant with panache, understated cool and  a green labneh worth smuggling across the border. Book in advance to avoid disappointment and be prepared for the waiters to ply you with shot after shot of their own brand vodka, which might cause you to start singing eventually.
Where: zvulun 7, Tel Aviv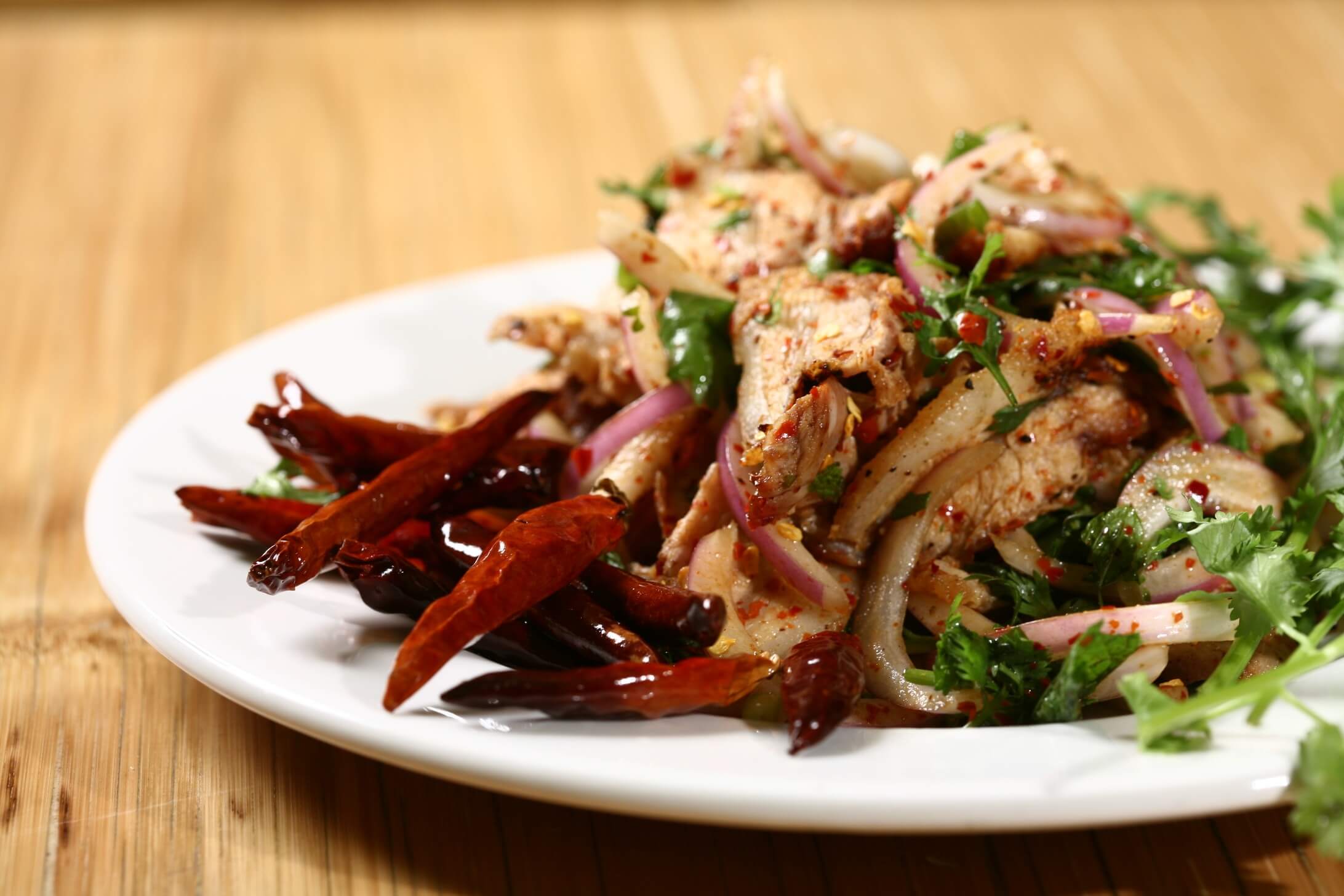 The Lowdown: Thai House has stood firmly on the corner of  Bograshov & Ben Yahuda for over 25 years. If its facade could talk it would probably be fluent in french by now, however as it's an inanimate building it doesn't speak in a gallic tongue but simply serves up the freshest most flavoursome thai food you are likely to find anywhere at a price that doesn't leave you ponder cost per spring roll. It's popularity is reflected in the need to book a few days in advance especially in high season.
Where: Bograshov St 8, Tel Aviv-Yafo,

The Lowdown: Rustico sits proudly on Blvd Rothschild, it knows what it does well and has done it day in day out for over a decade, which is comfort Italian cooking. It never fails to deliver or be slow in arriving and if like this reviewer were keen to test the elasticity of his stomach, you'll start with the lemon prawns, continue with a lasagne and some how finish without a care in the world and consume a Nutella Pizza before slumping into a food coma forever more, amen.
Where: Rothschild Blvd 15, Tel Aviv-Yafo
The Lowdown: Dr Shakshuka is not someone you'd want to call in an medical emergency, but in a culinary one, you'd want him on speed dial.  Set just off the main strip, which introduces modern Jaffa, Dr Shakshuka is somewhat of a tourist pilgrimage in order to sample his namesake signature disk but also sample the richness of Libyan cuisine, which offers a host of mystery meats, herbs, pulses and textures which will leave you full to the brim. The sample menu is the best option to get a little bit of everything even if you aren't sure what you've just consumed.
Where: Beit Eshel St 3, Tel Aviv-Yafo,
For a Showstopping Meal: Cordelia
The Lowdown: If you had one night left on earth and were fortunate to be with the one you loved and happened to be in Jaffa and were lucky enough to get a reservation, Cordelia would be the best place on earth, to spend your last sunset.
Set in a restored warehouse and tucked away from through traffic, Cordelia exhumes beauty, grace, decorum and an extensive range of silverware. The food was equally as beautiful as the crockery and felt that bit more special through conversing with Nir Zook the head chef/owner who conveyed the love and care went into every dish. As the Zombie apocalypse ensued all around us, we only were considered with savouring the taste of the fresh scallops on a bed of wild black rice.
Where: HaTsorfim, St 14