About Time: You Took the Ultimate California Road Trip in 2018By Angelica Malin
California is not a state; it's a state of mind. California is freedom, expression, beauty. It is a bountiful collection of destinations, each with character and personality in abundance, which are elegantly drawn together through untold miles of breathtaking mountains and countryside. It's the kind of place that needs to be seen, to be believed.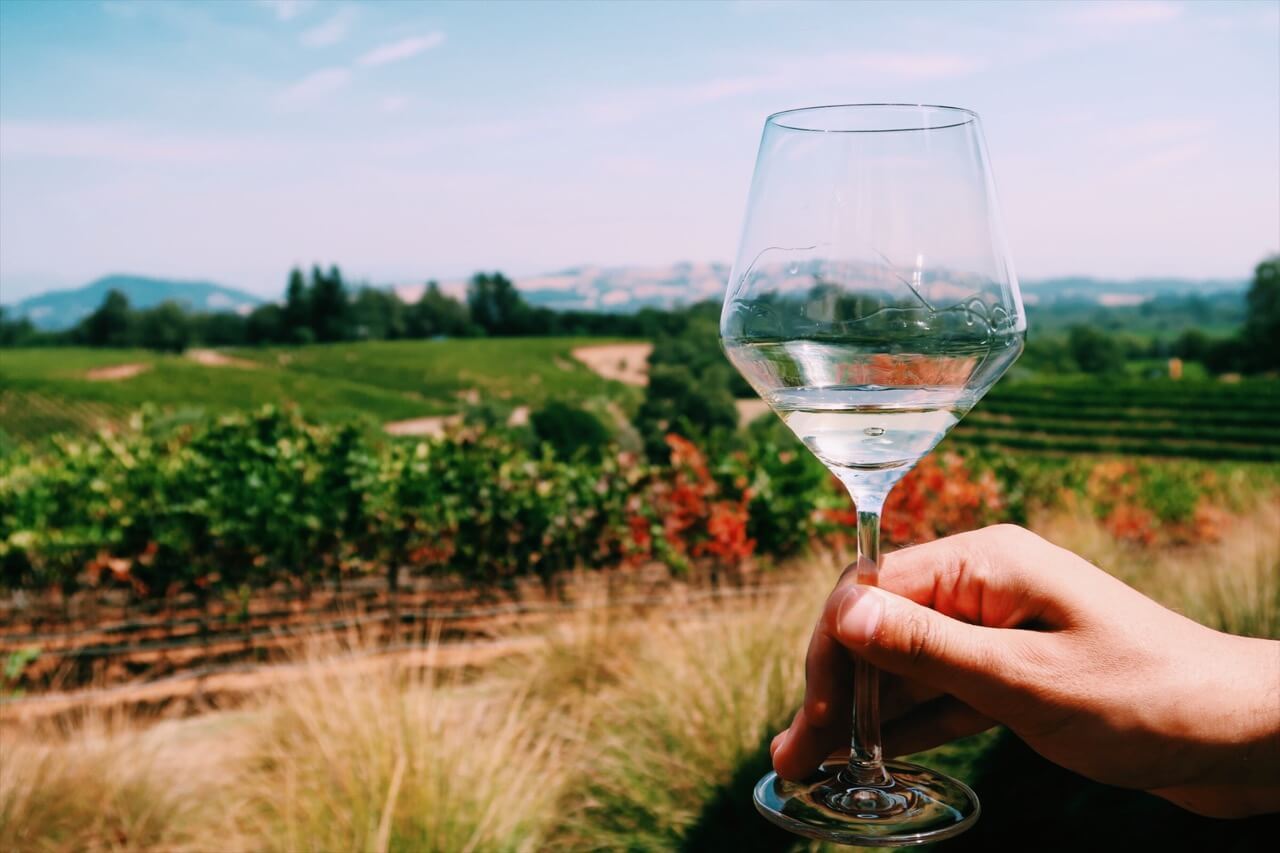 Let me be frank: if you want to see the best of California, you simply have to do it by car. There's no better way to take in the incredible scenery, beaches, hidden gems and sunsets than by road – any car will do, although a vintage convertible would be ideal. Feeling overwhelmed by planning a road trip? Luckily, we've done the work for you. This guide will feature everything you need to know about executing the perfect California road trip, from San Diego to San Fransisco, within 2 weeks. It features inside tips, a sample schedule, journey times, what to pack, restaurants, hotels and much more – you can thank me later. Here's how to do the perfect California road trip, About Time style:
California Road Trip: How to Use This Guide 
Below is by no means an exhaustive list of possible destinations and stops for your California road trip. We decided to fly into San Diego, and begin our road trip there, making our way up the coast towards San Fran, stopping along the way every day or so. We rented a car with Sixt, which cost around 600 pounds, a little more than usual as we wanted a convertible (mainly for the 'Gram.)
It's an absolutely beautiful drive, and the car journeys were adventures in and of themselves. This guide will give you an overview of each destination within the road trip – we'll also be running individual 48-hour guides to each destination, so don't worry too much about the finer details for now. We learnt so much through the experience of planning and undertaking a California road trip, and I hope to save time and money on a few mistakes we made along the way. Any questions or planning your own trip, tweet me @jellymalin and you can see all the social posts for our trip using the hashtag #ATroadtrip.
California Road Trip: What to Expect
California takes no prisoners in summer. It is, at times, mercilessly hot (especially in Slo Cal and Sonoma) and the traffic in bigger cities can be terrible – basically double the journey time to drive anywhere in Los Angeles. Expect to experience all weather climates, including a cooler climate in San Fran, so pack for this. The biggest thing I can impart on you is an understanding of the sheer vastness of America. The driving distances are mega – we did 1800 miles in two weeks – so plan accordingly, and allow yourself enough rest time in each destination. Truth is, you'll never have as much time as you want in each destination – you'll be passing through, rather than holidaying in each place, so don't try not to over-plan each destination.
California Road Trip: What to Pack
The usual: hot weather clothes, bikinis, resort wear, flip flops, Coachella-ready frayed denim hot pants and a kitsch slogan tee. California is pretty casual, and in the evenings you'll find people wearing shorts and sandals at dinner. Pack a cap for the car, nobody wants a sunburnt face on day one.
You'll need a camera, too. I used the Canon PowerShot G7 Mark 11 for the trip and loved it. The camera is a lightweight point and shoot, which is great for landscape photography, perfect for capturing the scenery along the drive. It's also WiFi enabled, which is handy for sharing snaps on social (all the photos in this guide are taken on the camera too). We also loved the HP Sprocket, a portable printer that allows you to print photos directly from your phone, which is fab for making scrapbook memories as you go.
Don't forget to pack a few jumpers and long-sleeved tops for the cities – San Francisco is cooler than the rest of California. Also: underwear. Pack lots and lots of underwear. You're never in one destination long enough to do laundry, and you'll end up a bag of damp, sad clothing rotting in your hand luggage. Take. Lots. Of. Underwear.
California Road Trip: Tips and Tricks
Need the lowdown? Here's some solutions for some common problems you might face when planning and undertaking a California road trip:
Essential Info
Navigation. You cannot do this trip without a really good GPS. We relied on Waze for the entire journey, which is great for calculating journey time and re-routing you around inevitable city traffic or motorway pile ups. The GPS becomes your best friend during a road trip, and we loved the Waze function of searching for coffee shops along your planned journey route, which is handy when the long-drive slump hits.
US sim. One of the best investments you'll make is to buy a US sim or a US data plan for your smartphone. You'll need it for making restaurant reservations, calling hotels, booking experiences, as well as your playlists, Spotify, podcasts, GPS apps, social media, and a million other situations you'll encounter. Don't leave home without making sure your phone is unlocked for other networks and buy a car charger, as using all the apps will drain your battery quickly.
Car entertainment. At times, you might be in the car for up to 6 hours, and you need something beyond the beautiful scenery to keep you amused. We loved listening to podcasts along the way, as there's only so much Justin Bieber one can take. We found My Dad Wrote a Porno, The High Low and The Rubin Report to be our favourite soundtracks to California, we're sure you'll have your own. Spotify is really made for long journeys, and we put together a California road trip playlist before the trip, which we got friends to add to.
Packing light. If you choose to get a convertible car, which I really recommend, be aware that space in the car is going to be really limited. The already small boot size is going to be even smaller when the roof is down – you basically can't have anything in the boot at this time – so try to keep luggage to a minimum.
Be selective with travel plans. If there's a time to be choosy, it's now. You won't be able to see and experience everything you want in California, and it helps to be ruthless with destinations. For example, we decided to drive through Laguna, Huntington and Newport Beaches, but not spend the night there, knowing our schedule was jam-packed. Having a full-on schedule won't do you any favours, factor in some chill time, if only to discover your surroundings and be spontaneous. One night, we were so tired we ended up having a picnic in bed – that's what 5-hours of motorway driving does to you.
Budget
Planning. This really is a trip you have to plan for financially. Being frank, it's not easy to do California on a tight budget. Largely because some of the best experiences you can have in the destination do cost money – and America is notoriously expensive for us Brits with our struggling pound. Of course, there's lots of amazing experiences that are free (hello, beaches), but you might be surprised by how much a quick coffee and pastry costs you along the coast. 12 dollars for a latte and an almond croissant? You get me.
Saving. The basic things you need for a road trip in California – a car, a hotel, food – are not cheap in America. If you plan your route ahead of time, the accommodation costs come way down – we spent lots of money by having to book same-day hotels as we weren't 100% on our route at the time. You can save money by booking the car way in advance, opting for Airbnb and cooking for yourself where possible, but it's certainly not a cheap holiday. Other ways to save include trying to avoid doing three restaurant meals as a day – use your boot as a pantry and stock up on car snacks – and take advantage of Happy Hour deals which most places offer between 4-6pm. Hello, Taco Tuesdays.
Hidden costs. There's also lots of hidden costs in a California road trip. As the driving distances are so vast, you'll be wracking up the fuel costs pretty quick – we averaged around a full tank every two days (around 40 dollars per tank). Also, don't forget to add in tax and gratuity to prices, as this can really add up with hotels and meals. If you're staying in hotels, you may have to pay valet parking too, which can go up to 50 dollars a night. There's street parking near most hotels, but you usually have to be out by 8am.
Other Tips
Fly direct. Fly direct if you can – it's much less hassle. If you think you're saving lots of money by non-connecting flights to San Diego, think again – you'll lose a day in transit just having to nap your way out of travel-induced fatigue.
Invest in some melatonin spray. We became a little bit addicted to Something for Dreaming spray, a natural flower remedy with 1mg melatonin, to fight jet lag on our first few days. You don't want to miss sunset in San Diego because you're catching forty winks.
Car tourism. It became a bit of a running joke that we were car and coffee tourists, always stopping in a town for a latte and exploring its streets by car. Don't be afraid of doing this, sometimes you have to be a bit of a rubbish tourist if you want to see it all, and exploring a town by car is totally legit in my books.
Now, it's time to get moving. Here's a California road trip, all mapped out for you:
California Road Trip: The Plan

First Stop: San Diego
The first stop on your California adventure. San Diego is a city like none other, and potentially my favourite city in America. What to expect? A bustling, lively metropolis, with awesome beaches and a cool, hip surfer's paradise in La Jolla. It's one of the most Mexican-influenced cities in America, being so close to the border (you can cross in 15 minutes, but can't take your rental car), and experiencing Mexican culture here is a must.
Get a taste of Latin America at the amazing restaurant Puesto, chow down on roasted corn at Galaxy Taco and enjoy winning tacos at City Tacos. For cocktails, try False Idol for delicious Tiki drinks and watch the sunset with cocktails at Tower 23's Happy Hour on Wednesdays. For a once-in-a-lifetime meal, you must experience the gastronomic delights at Herb and Wood – an indoor / outdoor restaurant with a focus on design and farm-to-table produce.
We spent two days in San Diego; the first exploring North Park and Downtown San Diego, and the second in La Jolla. North Park is the Shoreditch of San Diego – stop by Holy Matcha for an iced matcha latte, and in La Jolla, don't miss the views at sunset. We stayed at Tower 23, which was absolute beach-side perfection, and for a treat, checked into the Fairmont Grand Del Mar for a luxury day of pool-side relaxation and spa pampering. See here for more information on San Diego.
Journey time to Laguna Beach: 1 hour 35 minutes
Day Visit: Laguna, Huntington and Newport Beach
The next part we did by car, whilst driving to LA. You'll know Laguna Beach from the legendary TV show the The Hills. Laguna has a really fantastic beach, and a cute, if a little touristy, town with boutiques, ice cream shops and local art galleries. It's well worth a visit to the beach along the coast, stopping to take some beautiful photos along the way. Newport Beach was the setting for The O.C. and we half-expected to see Ryan and Marissa kissing on the beach at every turn. 
Journey time to LA: 1 hour 20 minutes
Overnight Stay: Los Angeles
Next up: the City of Angels. LA is a bit of a love-it or hate-it kind of place – vast, sprawling, full of dive bars and failed dreams, it's a city that is unashamedly itself, bold, brash and slightly outrageous. I think the key with LA is knowing where to go; West Hollywood is super fun for night-life and great bars, Bel-Air is fantastic for jaw-dropping homes and 5* hotels, and Rodeo Drive is a must-visit for the fanciest shops you've ever seen. Beverly Hills is simply unmissable for a true LA experience, with iconic hotels, restaurants and shops a-plenty.
Whilst in LA, stay at The Standard West Hollywood for a cool, laid-back vibe and a great pool-side bar, eat at The Peninsula Beverly Hill's trendy pool bar restaurant and stop by Hotel Bel-Air for the best breakfast in town. Their buttermilk blueberry pancakes can't be missed. Discover more about LA here.
Journey time to Santa Monica: 30 minutes
Explore Further: Santa Monica
Santa Monica, a 30-minute drive away, is like LA's calmer, cooler younger sister. I totally fell in love with the vibe of Santa Monica – chilled out, bohemian, surfer-culture, with just a touch of the millennial, it's a heavenly place to visit. We'd recommend staying at the Hotel Erwin on Venice Beach, which has the only rooftop bar in Santa Monica, and is a real hipster paradise. Stop for an ice cream at Salt and Straw on shopping-haven Abbott Kinney boulevard, and a spot of brunch at super trendy Flower Child.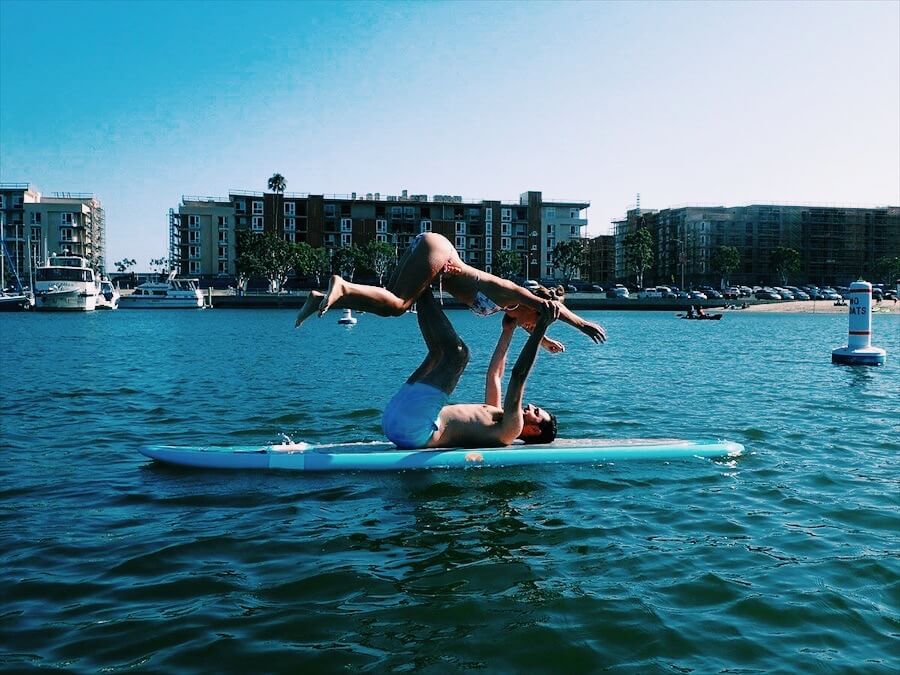 For activities, act like a true Santa Monica and try paddle board yoga at Marina Del Ray with YOGAqua, it's super fun. Come dinner time, dine at the FIG at the Fairmont, one of the best Middle Eastern-inspired restaurants in town. If you're a cheese-lover, don't miss Forma Restaurant, which tosses its homemade pasta in a wheel of cheese before serving, for a mouth-watering taste. Read more about Santa Monica here.
Journey time to Santa Barbara: 1 hour 42 minutes
The American Riviera: Santa Barbara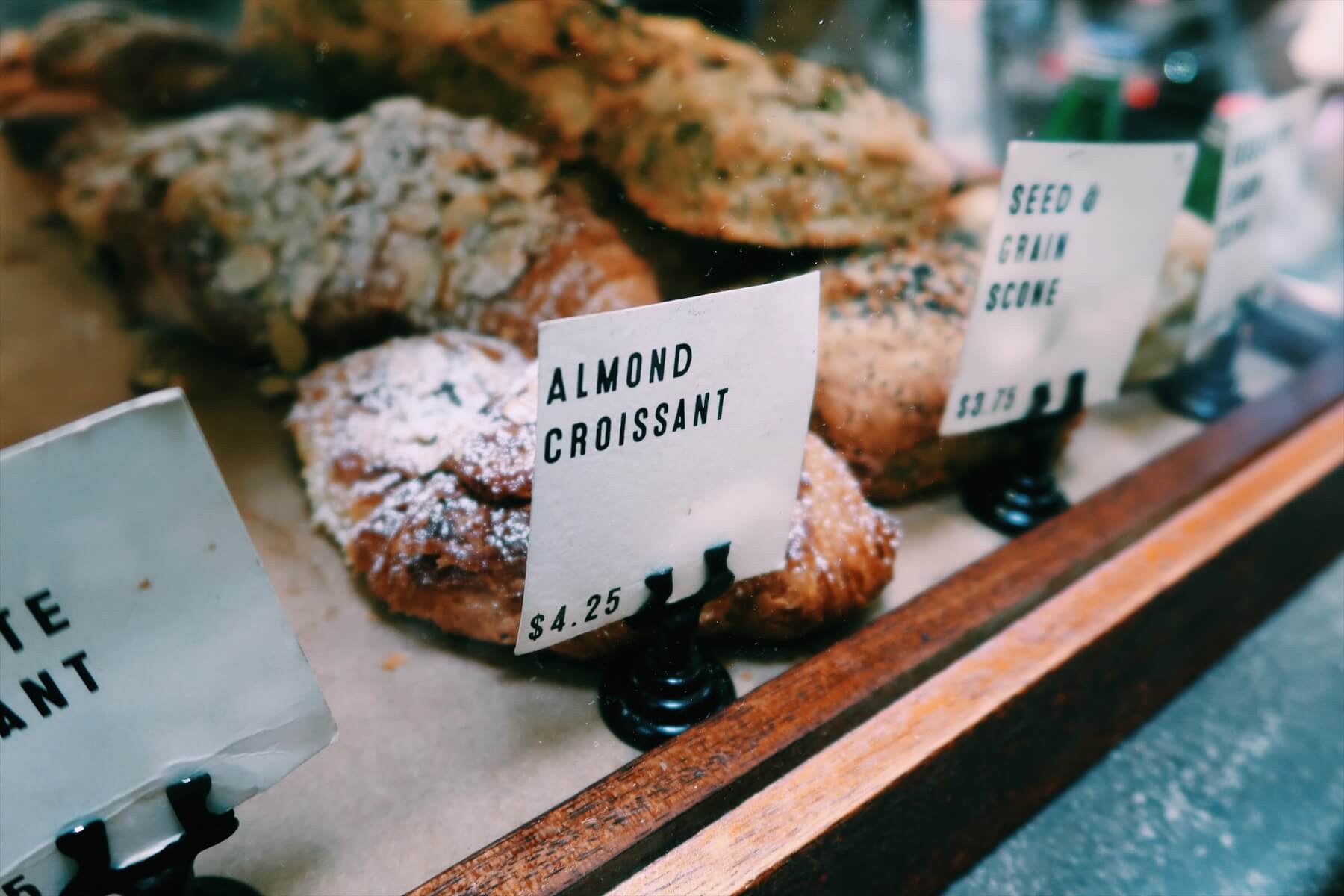 Santa Barbara is a real gem of a town. The vibe here is distinctly beachy, and this is where wine really starts to play an important part in your California experience. Santa Barbara is home to dozens of urban wineries, each within a few blocks in the Funk Zone, which welcome wine tastings. Try the Wine Collection of El Paseo, which is located in a historic paseo in the heart of downtown Santa Barbara.
For a photo opp, visit Stearns Wharf and Santa Barbara Harbour, which is the West Coast's oldest operating wharf, which has a dazzling view of the Santa Barbara coastline and the Santa Ynez Mountains. Come lunch time, feast at the FisHouse, which makes a great Ahi tuna salad, and for dinner, you can't miss Toma, which was easily the best Italian meal we enjoyed in California. Get the ravioli, you won't regret it. Explore more about Santa Barbara here.
Journey time to San Luis Obispo: 1 hour 40 minutes
Take Things Slow: SLO CAL
The scenery of your trip really starts to change at this point of the road trip, and the landscape becomes vast, mountainous and full of vineyards. SLO CAL, including San Luis Obispo, Cambria and Paso Robles, is one for the most beautiful parts of the trip, and you'll want to stop for photos every second. SLO CAL is, simply put, just that – the pace of life here is slower, more calm, and deeply pleasurable. It's all about nature, fine wine and farm-to-table cooking. We stayed in Cambria, at the Blue Dolphin Inn, which is moments from the beach, and great for kayaking in Morro Bay and taking a tour of nearby Hearst Castle.
We also loved Elephant Seal watching, which you can do around 20-minutes from the castle. If you fancy a beautiful hike, Harmony Headlands is a 784-acre coastal park 5-minutes north of Cayucos in SLO CAL on Highway One, and is beautiful. For dinner, feast at Robin's in Cambria, which uses farmer's market fresh ingredients and serves up local Californian wine. Don't miss Paso Robles whilst exploring SLO CAL – Cass Winery serves up one of the best cheese boards in all of California. Discover more about SLO CAL here.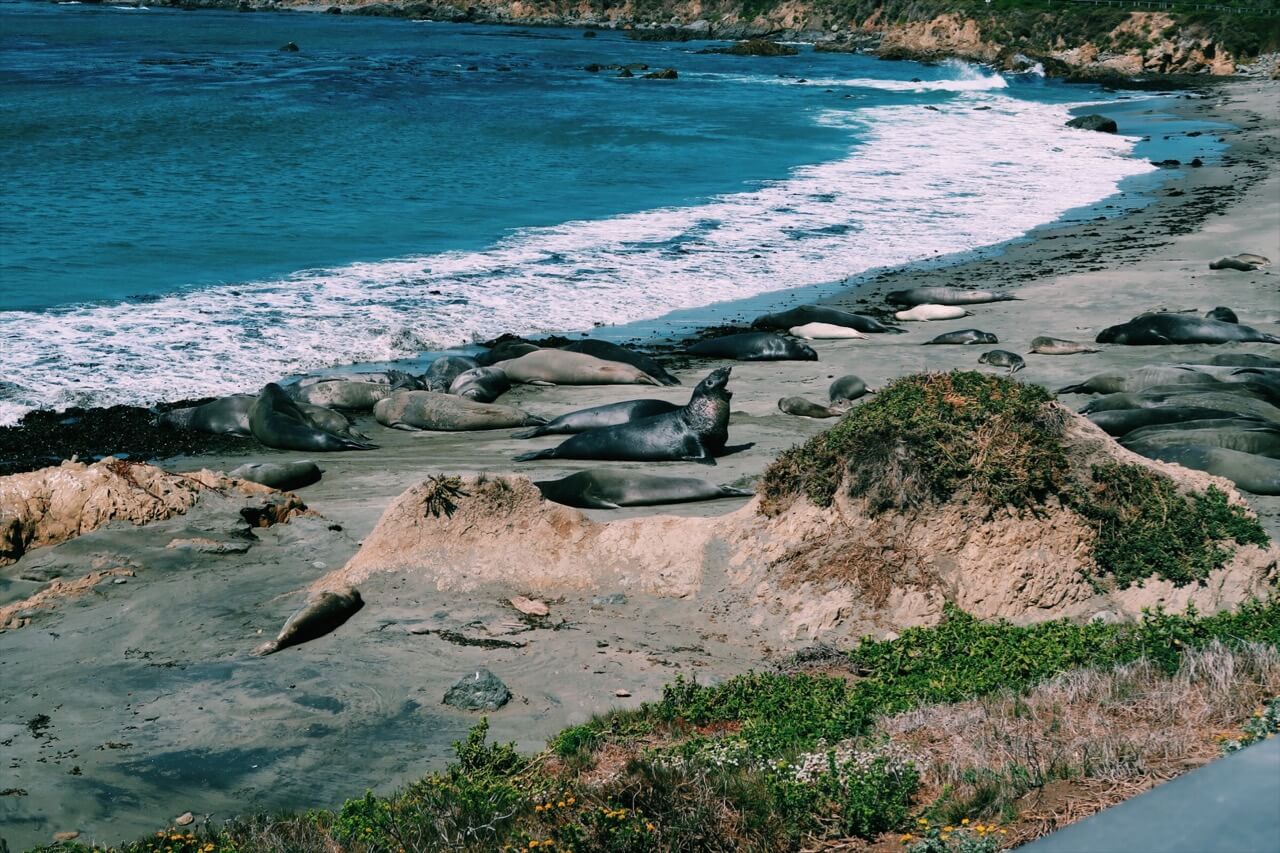 Journey time to Carmel-by-Sea: 2 hours 20 minutes
Take a Break: Carmel-by-Sea
Carmel-by-Sea is somewhere you simply cannot miss. It is without a doubt one of the most beautiful, unusual places I've ever visited, and like nowhere else on earth. A chocolate box village, complete with upmarket boutiques, local bakeries, Italian restaurants and tiny, charming alley ways and plazas, it's a magical, romantic town, with a stunning, wide beach. Carmel-by-Sea is a real hidden gem, with a unique charm, made by its time-gone-by feel. We stayed at the Hotel Carmel, which was wonderful, and dined at Carmelitta Lucca, which serves delicious home-made ravioli. Take my word for it: just go. Unearth more of the beauty of Carmel here.
Journey time to Sonoma: 2 hours 50 minutes
Time for Wine: Sonoma County
This is when things start to get really, really beautiful. Sonoma is a real paradise – for wine and nature lovers alike – and no amount of time here is enough. We wanted to stay in Sonoma forever, it has such an incredible pace, vibe and natural radiance. The Wine Country of California is a real highlight of the trip, and factor in enough time here to enjoy bountiful wine tasting at the hundreds of local vineyards, sample all the California foodie delights and still get some time relaxing in the county's natural beauty.
I would be hesitant of giving you too much direction for Sonoma – the best thing is to feel it and live it in the moment, exploring all the hidden vineyards and beauty of the area by car. But a few things are note-worthy; for lunch, you must stop by Francis Ford Coppola's winery for an Italian feast, and for wine tasting, Macrostie is up there with the best for California Chardonnays.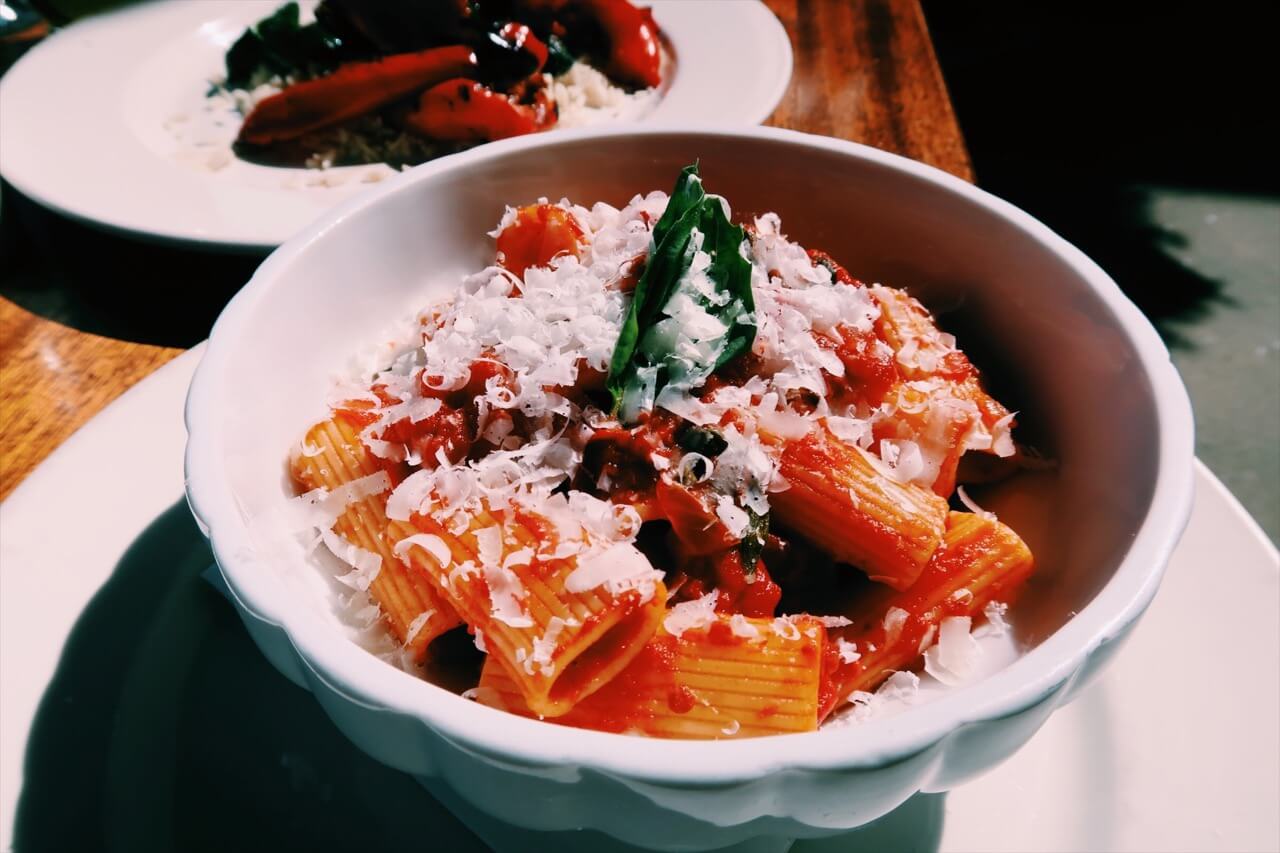 For local makers, The Barlow is a unique food, beverage, art campus and marketplace in Sebastopol, which brings together food producers, winemakers, brewers, distillers and artists for something really special. For a great town, explore Healdsburg, which is nestled along the Russian River in the heart of Sonoma Wine Country, and stop by Healdsburg Shed for a spot of delicious breakfast. See Sonoma's official website here.
Journey time to San Francisco: 1 hour 20 minutes
Bright City Lights: San Francisco 
The last city of your travels, San Fran will come as a bit of a shock after the calm of Sonoma – it's loud, buzzy and totally full-on. But it's a magical city, one brimming with rich local culture, street art, great eats and a bustling shopping center. Two days is about right to do a highlights tour of SF, and we loved staying in the heart of the action at the Mystic Hotel + Tavern by Charlie Palmer, by Union Square. For a more relaxed stay, escape the hustle and bustle to the other side of the bridge at wellness-focused hotel Cavallo Point, which offers daily yoga classes, holistic treatments and nature walks.
San Francisco is a food lovers' dream; don't miss the delicious small plates at trendy cocktail-spot Finn Tavern, or feast at classic fish restaurant Scoma's by Fisherman's Pier. The Ferry Building is a must-visit for foodies, with a plethora of gourmet retailers, including local cheesemongers, ice cream stores, fine food outlets, oyster bars and so much more. The neighbourhoods of SF are all distinctive in their vibe and culture – Mission is great for Mexican eats and incredible street art, North Beach is fantastic for Italian delights, coffee and pizza spots, and Union Street is an awesome upmarket boutique area, with wine bars and spin studios a plenty. Stop by Zazie for brunch, it's a local favourite. Discover more about San Francisco here.
And there you have it: the perfect 14 days in California, all mapped out for you. Go forth and explore.