There is no denying that Florence is one of the most beautiful cities of Italy and there are some good reasons as to why it is a charming escape for the honeymooners. After all, there is a romantic mix of picturesque corners, scenic bridges, and palatial landmarks. Couples and honeymooners can enjoy plenty of romantic moments here. Walking hand in hand, they can take dreamy walks around the city and come across some of the most romantic spots. Florence can sure create some passionate and romantic memories of a lifetime for the couples.
Why not take advantage of Florence tours and plan a romantic escapade in the city under the guidance of a local expert? After all, this is the best way to explore and enjoy the city under an expert eye!
Here are some of the most romantic places for couples in Florence!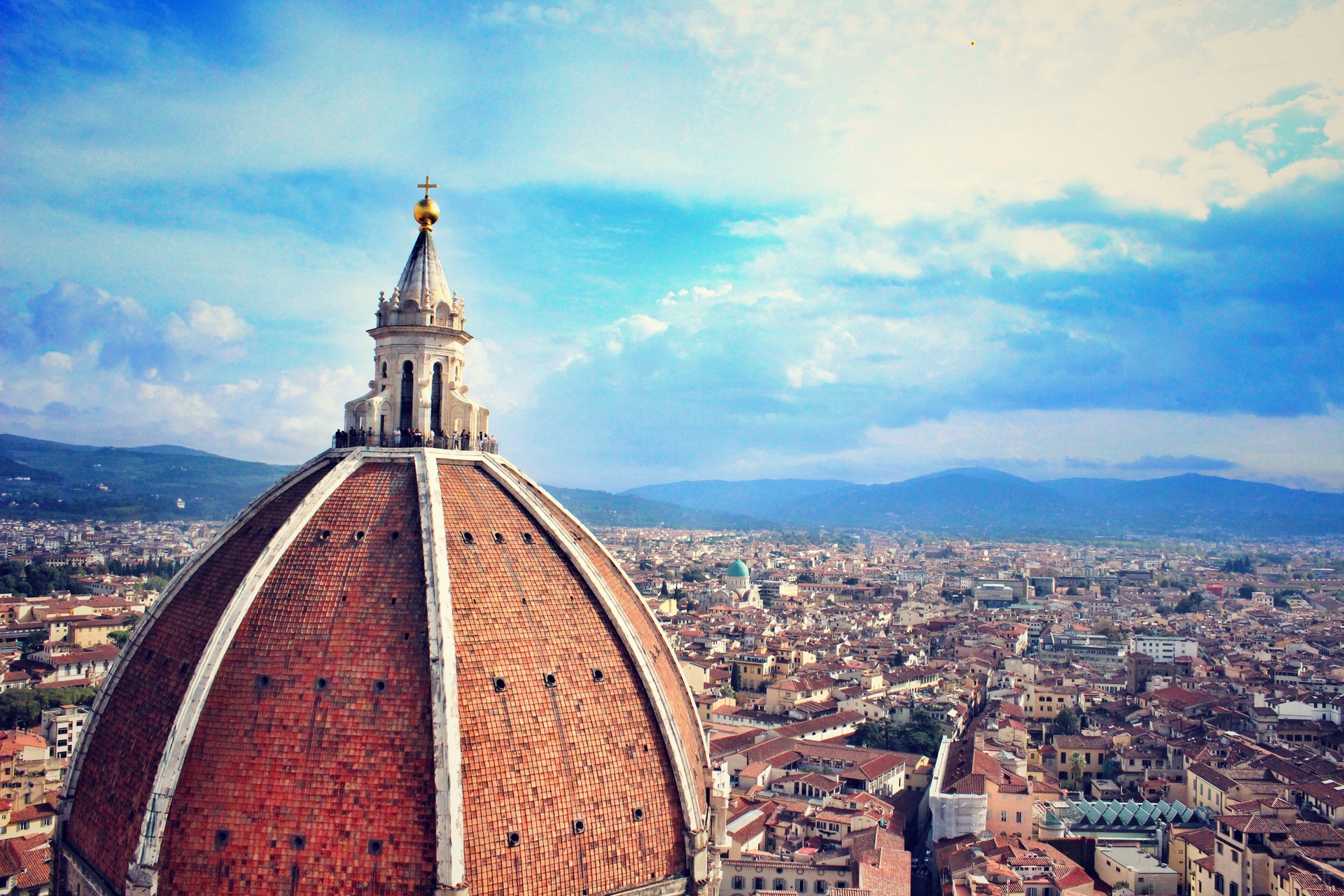 Florentine bridges– It is must for every couple holidaying in Florence to get aboard a traditional boat and float over the Arno and go under those ancient Florentine bridges. Create some special memories as well as enjoy the beautiful Florentine around. The Arno take you right through the heart of the city and allow you to get a view of the city from different perspectives. The river cruise is a great way to enjoy some romantic moments as well as go past some of the most popular bridges of the city like Ponte Vecchio and Ponte Santa Trinità. Enjoy cruising the calm river's waters in those traditional, flat-bottomed boats. You can take a bottle of wine along on your date night and enjoy the whole experiences which are indeed very special.
Ponte Santa Trinita – Watching the sunset from Ponte Santa Trinita is indeed one of the most beautiful and romantic experience. The beautiful old stone over the River Arno is a perfect viewpoint for admiring Florence. You will love those beautiful statues that stand on both sides of the bridge. The bridge is not just popular as a great viewpoint but is also enjoyed by couples for its scenic walks. Sip some wine as your eyes feast in on the dramatic sunset and take some great shots. Santa Trinita is useful for the city for getting around as well as for connecting the historic part of Florence with the Oltrano quarter.
Boboli Gardens– Another popular spot among couples is the Boboli Gardens that is well famous for its beautiful fountains and Renaissance sculptures. It is just the perfect garden for the couples to enjoy romantic walks. They enjoy special moments as they stroll across those well-manicured grounds dotted with fountains and sculptures. Admire the beautiful Florentine skylines along the garden's hillside. You are sure to come across some of the most magnificent artworks and sculptures in the Boboli Gardens, for example, the Fountain of Neptune, sculpted by Italian bronze sculptor Stoldo Lorenzi in the16th-century.
Piazzale Michelangelo– There is no denying that Piazzale Michelangelo offers the most beautiful view of Florence. If you want to spend some quiet moments with your loved one and drink some wine as you watch the sun go down, then simply head towards Piazzale Michelangelo. You two can even plan a picnic there. The most popular times to visit the spot are sunset or sunrise. enjoy those moments together as you gaze at the striking skyline of Florence. You can locate the bronze replica of Michelangelo's David in the square and a beautiful rose garden. You can see those market stalls that line the piazza. just enjoy those moments and the views. You are indeed in a moment of wonder as you look at eh city.
Fiera del Cioccolato– Who doesn't like chocolates and it is indeed a romantic delight to taste the chocolates with sinful flavors at Fiera del Cioccolato. So, this is indeed a haven for all those chocolate-loving couples. You can be there for Fiera del Cioccolato when Florence celebrates its artisanal chocolates every year. This unique festival is held between January and March and takes place in Piazza della Santissima Annunziata. You can taste the most sinful treats from Florentine confectioners as well as numerous exhibitors from all over Europe. This is your chance to make your holiday even more romantic as you taste chocolate-based beverage and artisanal