Le Collectionist is an innovative full-service rental brand that matches you with the best luxury rentals in the most distinctive destinations. They believe that travel is more than just an escape; it's a true departure to take a step into a place where time exists in a different dimension. With the help of on-site teams, who curate, craft and customise each stay, Le Collectionist creates bespoke experiences tailored to your needs and requirements. Heading to the slopes this winter? Discover the best winter chalet rentals in Europe.
1. For a Modern Stay: Chalet Bijou, Combloux, Megève
The Lowdown: Chalet Bijou displays a magical and refined monochromatic world where golden light mixes with blonde wood under a cathedral-like ceiling. The property is an imposing arty-style chalet in the heart of the mountains which is the perfect backdrop to its offbeat decoration as it merges with the alpine wood and the snowy peaks that rise in front of it. Complete with an indoor jacuzzi, steam room and massage room, Chalet Bijou is the perfect base for ultimate relaxation.
2. For a Rustic Setting: Chalet Nunki, Chamonix
The Lowdown: Reminiscent of a lumberjack's hut, the elegant Chalet Nunki has a simple, pared-down interior featuring raw wood, carved stone and brushed metal throughout – understated yet striking. Natural colours and materials make this outstanding chalet feel like it has risen right out of the surrounding mountain-scape, with fantastic mountain views.
3. For Switching Off: Chalet Ornella, Megève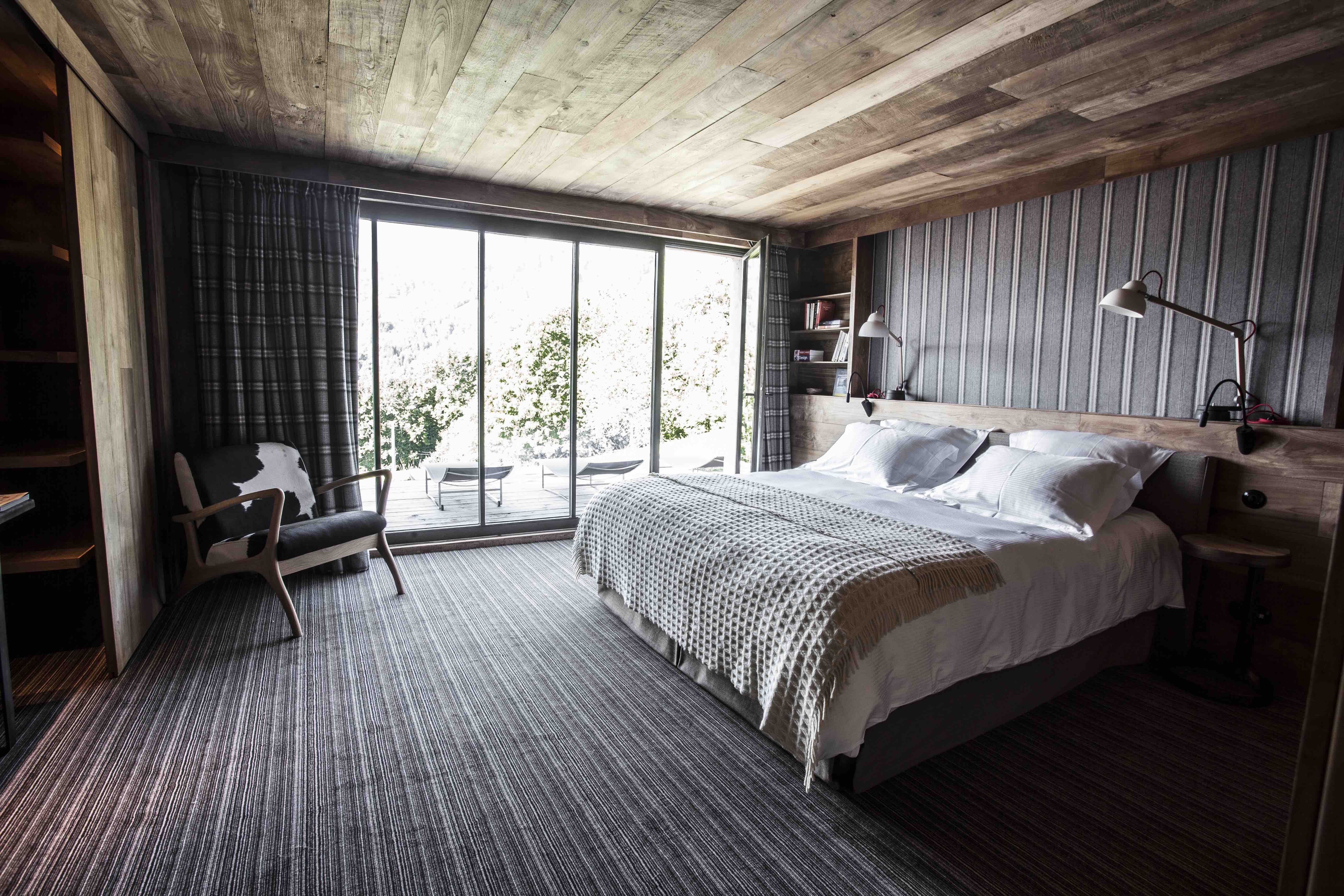 The Lowdown: Full of poetry on a venerable Alpine farm; Chalet Ornella is filled with contemporary works of art, nomadic furniture and raw materials which combine to make you feel like you're living in a storybook. The sublime chalet is a haven of tranquillity surrounded by powdery white snow and mountain peaks for miles around, creating an authentic luxurious refuge. The interior décor strikes a perfect balance between rustic and refined, which ultimately results in chic bohemian vibes.
4. For Coziness and Comfort: Chalet Knox, Saint Nicolas de Véroce, Megève
The Lowdown: Simple yet welcoming, Chalet Knox boasts elegant, minimalistic Japanese interiors at breathtaking heights. Found in the midst of mountainous landscapes, Chalet Knox bares the unmistakable characteristics of the Savoy region. It's natural and authentic style unites perfectly with its elegant yet robust designs. Furnished with decedent furs, dark stained woods and  rough cut stones, Chalet Knox is a wealth of textures which lend itself to a cosy  atmosphere.
5. For Playful Interiors: Chalet Overview, Courchevel
The Lowdown: Surrounded with tremendous panoramas, Chalet Overview is a time capsule for the 70s pop era, full of bright colours, cheeky decor and unexpected details which hide in every corner. Erected at the foot of majestic conifers, the chalet is nestled in a cosy corner of the mountains with striking and vertiginous panoramas.
One for luck… 
6. For Stunning Views: Chalet Laya, Saint-Gervais-les-Bains, Megève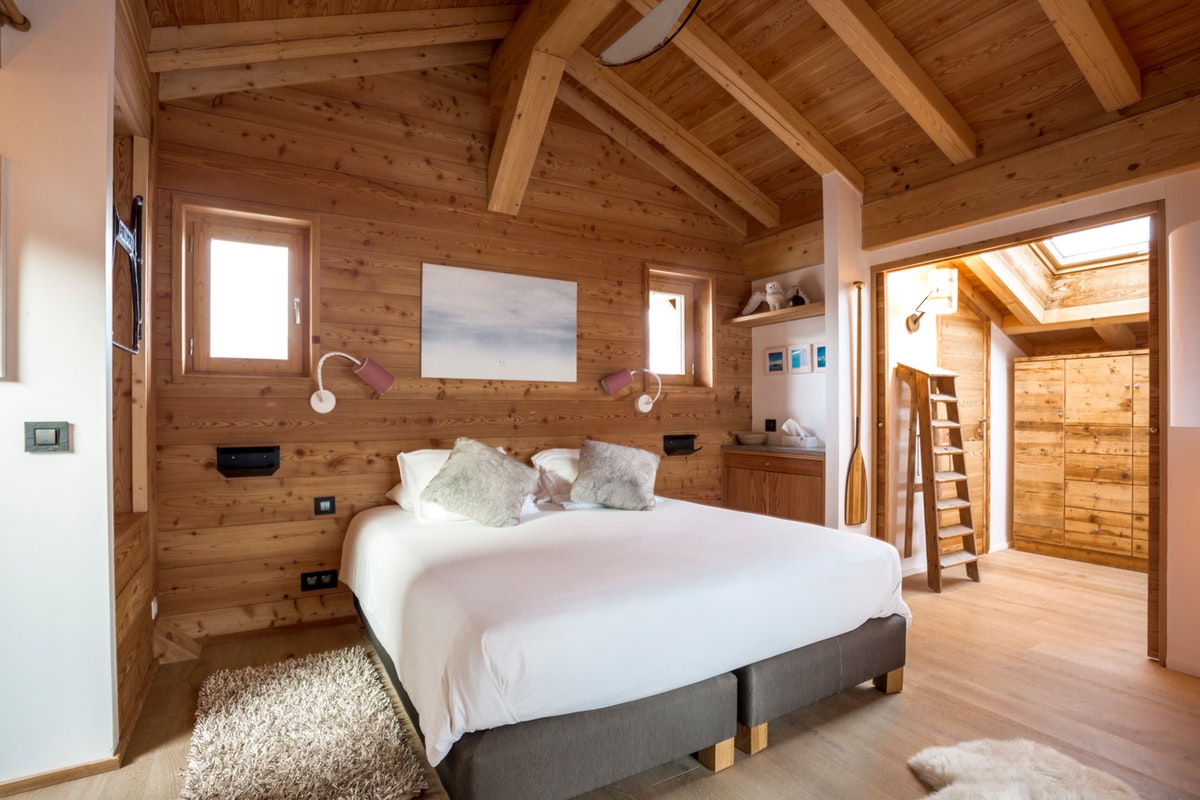 The Lowdown: Just two minutes from the centre and the lifts of Saint Gervais Bettex, Chalet Layla is a part loft conversion, part cosy log cabin. From the vast lounge and sun-kissed veranda, the panoramic views of the Alpine landscape are simply stunning. This bright and airy chalet has an element of fun at its core, such as the indoor garden wall that brings beautiful foliage inside the home.