Perfect Weekend: 48-Hours in Johannesburg, South AfricaBy Angelica Malin
Wondering how to spend the perfect 48-hours in Johannesburg? From regenerated streets lined with art galleries to contemporary, experimental restaurants, there's an eclectic, raw energy to this vibrant city in South Africa. Here's how to see the best of the city in a weekend:
48-Hours in Johannesburg: Where To Stay
For Ease: Garden Court Sandton City, Johannesburg
Garden Court Sandton City, located in Johannesburg's northern suburbs, is an ideal hotel for business and leisure travellers alike. The hotel has everything you need for an easy weekend stay; a cool urban design, reasonable room rates and a great location in central Sandton. All the en-suite rooms come with free WiFi, air conditioning, flat screen TVs and a modern design. For the summer months, there's an outdoor swimming pool to enjoy, plus a garden and patio area. Located within easy reach of Sandton's and J'Burg's top attractions, including shopping malls, restaurants and a nearby spa, this is hotel is the perfect base for first-time travellers to the city.
For Style: The African Pride Melrose Arch, Johannesburg
Ideally located in the heart of Johannesburg, the African Pride Melrose Arch offers in luxury without compromise. Come here for the chic design and top service; the perfect hotel for tourists in the city. You'll be spoilt with the amenities at this hotel – from oversized baths and rainforest showers, to ultra-plus bedding and global cuisine at March Restaurant. It's a great hotel for the summer, and you can spend time by their pool, open to hotel guests only, which offers all-day drinks and dining. In the evening, relax with a cocktail in hand by the open fire in the Library Bar. Close to great shopping and dining, the African Pride Melrose Arch is one of the finest hotels in J'Burg.
For a Retreat: The 54 on Bath Hotel, Johannesburg
Looking for a quiet hotel stay? Situated in the leafy Johannesburg suburb of Rosebank, the 54 on Bath hotel offers its guests a signature blend of luxury, style and world-class service. Perfectly located to nearby attractions, including Nelson Mandela Square, Sandton City and Melrose Arch, this hotel is great for a luxury stay. Choose from 75  elegant rooms, comprising of 60 deluxe standard rooms, 12 executive rooms and 3 luxury suites. Each en-suite room provides a host of amenities, including 24-hour room service, espresso machine, mini-bar and complimentary WiFi. The hotel boasts a popular Level Four restaurant, a state-of-the-art fitness club and sparkling outdoor pool, so you'll be spoilt for choice here.
48-Hours in Johannesburg: What To Do
For Art and Culture: Explore The Maboneng Precinct
The Maboneng Precinct, in the east of the city, is an area that has been transformed in recent years to become a thriving hub of life, art and culture. The area is now the creative centre for J'Burg's urban artists – expect streets lined with restaurants, coffee shops, clothing boutiques, art galleries and studio spaces. This downtown area, once a no-go zone, has become a hotspot for tourists and locals like; Arts on Main, one of Maboneng's two main building complexes, is an oasis for artists and creatives. There's also great vintage shopping, boutiques and nails bars to spend an afternoon in the area – you might also like to stop for a bite at Canteen, which is set in a shaded courtyard filled with lemon and olive trees. For great pastries, try the artisanal bakery and for cocktails, try Lenin's Vodka Bar and local braai at Sha'p Braai.
Main Street Life, the younger of Maboneng's two developments, is a former 1970s industrial building that houses a variety of establishments, including 12 Decades Johannesburg Art Hotel, where each individually designed room represents one of the past 12 decades of Johannesburg's history. Here you'll also find Johannesburg's independent cinema, the Bioscope, which screens local, international and classic films that don't usually make it to the mainstream cinema circuit. Perfect.
For a Historical Experience: Soweto Cycle Tour
This is one of the best ways to understand J'Burg's complicated past and explore the history of their township, Soweto. The 2-hour cycle tour of Soweto will take you to some of the most interesting historical sites around the area. You will visit the formal migrant workers' hostel and be introduced to conditions of male mine workers and meet the families that live here today. You'll also cycle through the vibrant community of Meadowlands, and continue to the Hector Pieterson Memorial, the historical landmark of the 1976 student's uprising, proceed to the famous Vilakazi street where Nelson Mandela used to live. After a pleasant cycle back to Lebo's, you'll be invited to taste home brewed beer and learn more about African traditions.
Price: £30 per person. Book here.
For an Adventure: Bill Harrop's Original Balloon Safaris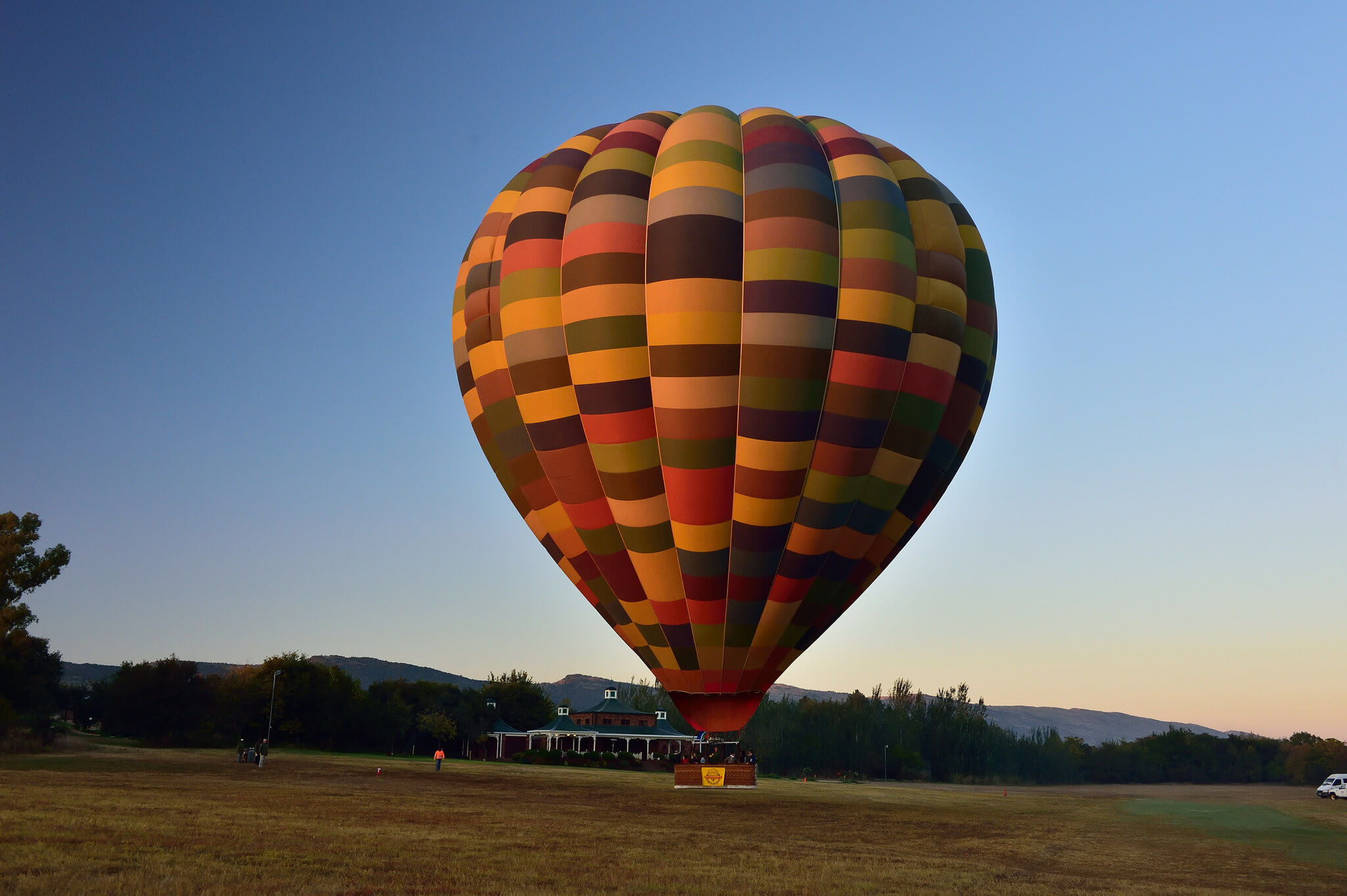 If you're looking for a stunning morning adventure, then this is it. Bill Harrop's Balloon Safaris on the border of Gauteng and North West Province, 45 kilometres north-west of Johannesburg, is one of the best activities you can do near the city. You'll be greeted with tea, coffee and homemade muffins, before taking on a sky-high adventure over the Cradle of Humankind World Heritage Site, watching the sun rise from the hot air balloon. After an hour of being with nature and floating along stunning scenery from the balloon, you'll land back in reality and be greeted with a delicious, huge homemade breakfast buffet, featuring eggs, toast, porridge, fruit and more – and champagne, of course. One of the best things to do in Johannesburg, for sure.
Price: £109 per person. Book here.
For a Rush: Magaliesberg Canopy Tour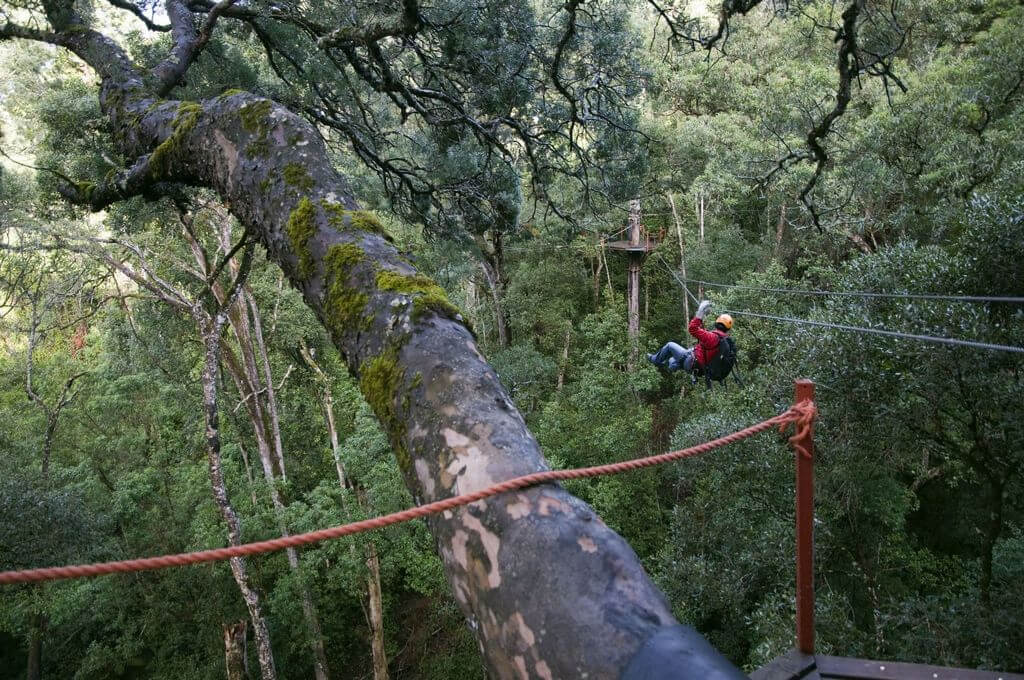 Magaliesberg Canopy Tour is the original canopy tour in J'Burg – it takes you on a journey through the ecology and geology of one of the oldest mountain ranges at the world, estimated to be 2,500 million years old. The Magaliesberg Canopy Tour is located in the Magaliesberg Biosphere Reserve – 1 ½ hours from Joburg. Eleven platforms have been built against the cliff and rock faces of the spectacular Ysterhout Kloof, a beautiful gorge carved out of the mountainside, and are joined by long steel cables that you slide along to reach the next platform. The canopy tour essentially involves zigzagging down the kloof while stopping at each platform to admire the expansive views and surrounding ecology.
Price: £37 per person. Book here.
48-Hours in Johannesburg: Where to Eat
For Experimental Cuisine: Urbanologi Restaurant
Urbanologi is located at the 1 Fox Precinct in Ferreirasdorp – the oldest part of town and the heart of Johannesburg. Based inside the Mad Giant Brewery, Urbanologi works with the brewery team,  brainstorming and testing new ideas. Expect the best quality fresh Asian and local ingredients, with cuisine that defies the ordinary. We loved the mushroom spring rolls with aubergine dip and delicious teriyaki poached sweet potato.
For Fancy Food: Marble Restaurant
Marble is a celebration of quintessential South African fare. It embodies South Africans' love of cooking with fire, a quality that makes their food culture different from the rest of the world. Situated in Keyes Art Mile, the growing art and food hub of Rosebank, Marble Restaurant boasts a grand wood-fired grill imported from Grill Works in Michigan as the focal point of the restaurant. The concept combines the open-fire trend, seen internationally, with an added pinch of true South African flair. Come here for amazing grill dishes, such as grilled Rib Eye, coal-roasted aubergine, pork belly on the coals and wood-fired loin of lamb.
Hayes & Jarvis offers a 7-night holiday to South Africa from £1,619 per person. The offer includes three nights at the Garden Court Sandton, Johannesburg, on a B&B basis, followed by four nights at the Bakubung Bush Lodge, Pilanesberg, on a full board basis. The offer also includes car hire throughout and return international flights from London Heathrow with South African Airways. Based on departures 03 April 2019. Ring 01293 762 456 to book.