"When I die Dublin will be written in my heart." James Joyce
A short flight from London, it's not difficult to understand why Dublin is a popular city break destination.  It's easy to get to, compact enough to explore by foot, and home to enough attractions, pubs, restaurants, and things to see to keep you entertained for an entire weekend and more.
Planning a trip to Dublin?  Read our tips on where to eat, sleep, and everything in between.
Where to Stay
Trinity City Hotel
If extravagant décor and being really close to Dublin's city centre are top of your priority list when it comes to accommodation then Trinity City Hotel is probably right up your street.  Set behind Trinity College, Trinity City is a 4 star hotel offering guests a convenient, comfortable base to explore the city from.  And if you really can't help making your friends jealous by posting your photos to Facebook, the hotel also provides free wi-fi.
Where to Eat
1. For Modern Irish: Peruke and Periwig
You can just opt to have a drink at Peruke and Periwig (and you'd be forgiven for not being able to choose which cocktail to have – the menu is unique and extensive) but why lounge around in the bar when you could be dining in the lavish lounges upstairs where drapes, marble tables, and decadent furnishings make you feel like you've been transported back to Georgian Dublin.
But enough about what it looks like, let's talk about the food.  The menu's full of modern Irish dishes that, though on the pricey side, are definitely worth paying a bit more for.  Book a table for a Sunday lunchtime and spend the afternoon walking off their 'Ultimate Roast Dinner Feast' before catching your flight home.
2. For Smoky Goodness: Bison Bar and BBQ
If Texan BBQs and hipster hangouts are your thing head to Bison Bar and BBQ right next to the river Liffey on Wellington Quay.  That said, there's nothing pretentious about this place; it's got a relaxed atmosphere, the staff are friendly and the food's so good they bring a roll of kitchen paper to your table should you get a little messy (and you probably will).  Try the pulled pork with fries and home made coleslaw or the 14 hour slow roast Irish beef brisket beef.  But be quick: when the food's gone the food's gone!
What to Do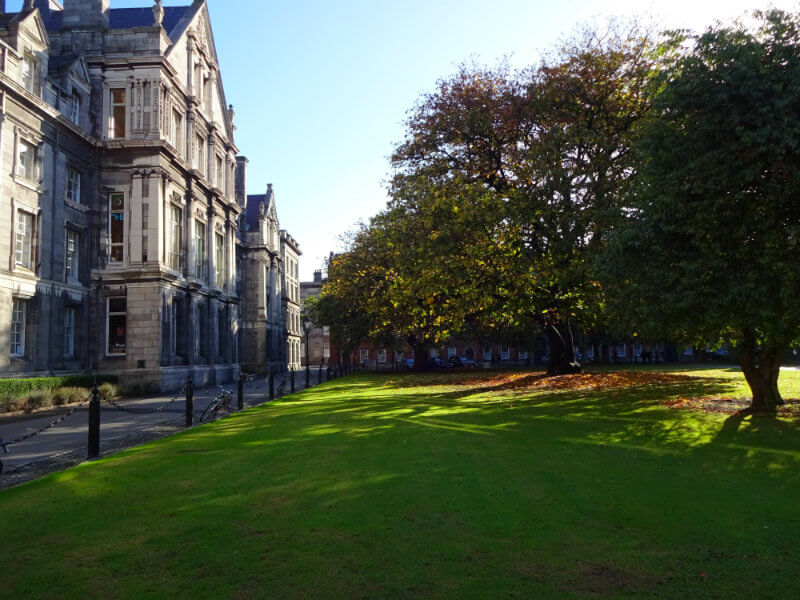 1. Trinity College Tour
The oldest university in Ireland and home to not only the famous Book of Kells but also a library housing 200,000 books in magnificent oak bookcases, Trinity College is still a functioning university in the heart of Dublin city and attracts thousands of visitors a year.
A campus tour, which lasts around 35 minutes, is a brilliant way to learn more about the history of the college and its buildings, and includes an introduction to the Books of Kells and the library (where you can spend as much time as you like).
2. The Guinness Storehouse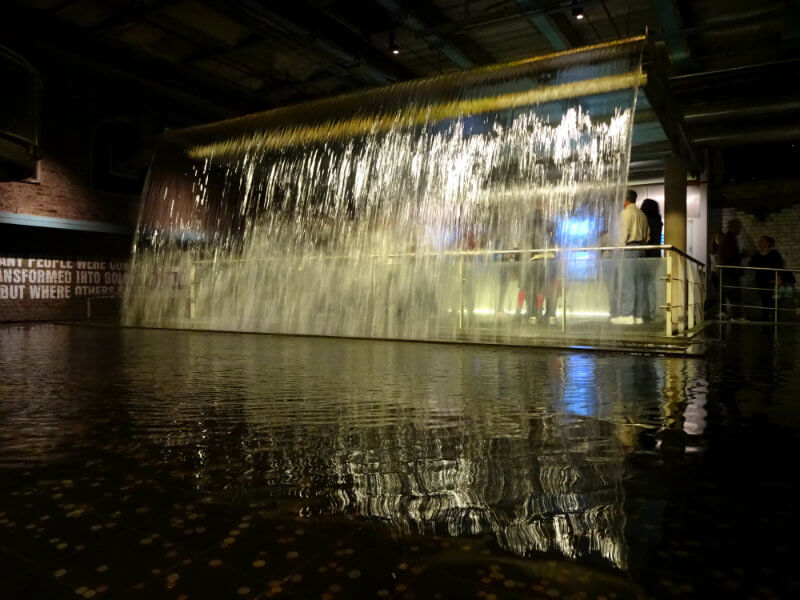 Always wanted to learn how to pour the perfect pint of Guinness?  Spend an hour looking around the interactive exhibition at The Guinness Storehouse before visiting its Perfect Pint Bar where you'll be taught the art of Guinness pouring.  Make sure you visit Gravity Bar afterwards; situated on top of the storehouse itself you'll be able to enjoy a pint of the black stuff whilst enjoying a brilliant view of Dublin.
3. The Icon Walk
Created by the artist cooperative The Icon Factory, The Icon Walk is a permanent open-air exhibition on Irish culture bringing together local artist's work depicting Irish humour, culture, and history in the lesser-explored lanes around the Temple Bar area of the city.  Find  The Icon Walk on Price's Lane, then pop to The Icon Factory's shop on Aston Lane to buy prints of your favourite pieces from the walk.
What to See
1.Dublin's Statues
Dublin is full of statues commemorating prominent figures in Irish history and culture and each comes with its very own rhyming nickname given to it by the locals.  One of the most famous statues in Dublin is Molly Malone; street hawker by day and part-time prostitute by night, earning her the name 'The Tart With The Cart'.  For a full list of Dublin's statues and where to find them click here.
2. Street Art
Street art might not be the first thing that springs to mind when you think of Dublin but take a walk around the city and you'll soon discover the city's impressive collection of colourful, political, and beautiful art.
Have your camera at the ready and take a walk around Temple Bar for your first taste of street art in Dublin, then have a walk along The Liffey – there's some brilliant examples near The Winding Stair bookshop and restaurant.
Where to Drink
1. The Church
Formerly St Mary's Church, a 17th Century place of worship closed in 1964, The Church is now a bar, cafe, and restaurant with a stunning, unique interior including a stained glass window and a Renatus Harris organ.  This place has a cosy atmosphere, despite its size, and is the perfect place for a couple of casual drinks.
2. The Dawson Lounge
It's a bit of a novelty experience but what's a visit to Dublin without a pint in its smallest pub, The Dawson Lounge?  Located in an underground bar on Dawson Street, it's advisable to get there early, for obvious reasons!
Where to Escape
Howth
The beautiful fishing village of Howth, about half an hour's train journey from Dublin is the perfect place to escape the city for the day.  Have a walk around Howth Market on the high street before venturing out towards the water where you'll find a quaint village, a lighthouse, and stunning sea views.  Feeling peckish?  Try The Dog House Blues Tea Room near the train station.
Words by Beverley Reinemann