Christmas is the season of goodwill and to celebrate, we've put together a round-up of gifts that give back by donating their profits to worthy causes and charities across the globe. From candles to personalised pet portraits, here's our list of charity Christmas gift ideas for 2019:
What: Cocochi Candles (£24) 
The Lowdown: Christmas is a time for friends and loved ones to come together. For that reason, the season can be especially hard for those suffering from bereavement. Bespoke candle brand Cocochi was founded after the two co-founders tragically lost their spouses. Their journey towards healing led them to pursue their passion for creating bespoke scents manifested out of memories and personal stories and carefully crafting them into beautiful burning candles. As part of a commitment to give back to the charity close to the co-founders' hearts, Cocochi regularly donates to WAY (Widowed and Young), the only national bereavement charity in the UK for people aged 50 or under. 
Where to Buy: Cocochi
What:
Votch Classic Collection vegan watches (£120)
The Lowdown: Votch is a cruelty-free and vegan watch brand that specialises in simple yet classic modern designs that suit any style. The straps range from a variety of materials including Piñatex, a leather alternative made from fibres extracted from pineapple leaves, vegan leathers and mesh. But it's not just the brand's sustainable and cruelty-free approach which sets Votch apart from other watchmakers, it's its passion for raising awareness of charities close to its heart. Votch has recently started supporting Tiny Hooves, a charity dedicated to rescuing, rehabilitating and providing sanctuary for farm animals in need, and inspiring change in the human and animal bond. Votch's dedication to animal welfare makes it a top charity gift for an animal lover this Christmas.  
Where to Buy: Votch 
What: Detective Dot Megapack (£18.99)
The Lowdown: Detective Dot is a coding adventure game for children aged 7 and above and for every game sold the brand gives free learning materials to schools. It's a fun and interactive game with offline activities underpinned by computer science. Children learn a range of valuable STEM skills such as how to protect your identity online and how to spot fake news. The game follows Detective Dot, a young British-Asian tech whizz who stands out in a world where diverse and strong female characters are still few and far between. As a member of the Children's Intelligence Agency, players can enter the secret global network of young spies, working together to investigate teenage trillionaire Shelly Belly. It's a must-have charity Christmas gift that any kid will adore. 
Where to Buy: Detective Dot 
What: Made Wright London Isla Set (£51) 
The Lowdown: Nothing says Christmas quite like a snuggly pair of new pyjamas and we love Made Wright London's luxury Isla Set. Made from high-quality fabrics in timeless designs, the Isla Set comes in white, navy and black, and includes an option to add monogrammed initials to make them truly yours. These pyjamas a soft, luxurious and silky to give you ultimate comfort in bed and lounging about the house. What's more, Made Wright London is committed to supporting charities all over the world from women's rights to conservation and wildlife protection, making them an apt choice of gift for the season of goodwill. 
Where to Buy: Made Wright London 
What: The WYNAD Collection (from £25)
The Lowdown: WYNAD is a London-based label and social enterprise that offers wardrobe staples combined with stunning avant-garde pieces for both men and women. Any one of these pieces would make an ideal charity Christmas gift for the socially-conscious loved one since the brand was set up with the goal of empowering women and promoting gender equality in India. WYNAD works with a network of Fair Trade suppliers as well as Freeset Global in Kolkata to provide work opportunities for women who were previously trapped in the sex trade. 10% of its sales are also donated to women empowerment projects across rural India. 
Where to Buy: MAMOQ
What: SheaMoisture Coconut & Hibiscus Illuminating Body Lotion 384ml (£8.79)
The Lowdown: SheaMoisture is not just your average bath and body care brand, it also fights poverty. The certified organic Shea Butter in the collection is sourced from 15 women's cooperatives in Northern Ghana through SheaMoisture's Community Commerce business model, and 10% of the sales support investments in these communities. An ethical wage premium is paid to co-op members and the brand ensures that every member's health, efficiency, profitability and quality of life is elevated. We love the Coconut & Hibiscus Illuminating Body Lotion because it moisturises and nourishes dry, rough skin. The ingredients in the lotion are ethically sourced, certified organic, cruelty-free and contain no nasties.
Where to Buy: Boots 
What: Critically Endangered Socks (£12)
The Lowdown: Socks. We all need them but they're famously not a very exciting Christmas gift unless, of course, they're Critically Endangered Socks. A perfect charity gift for those who are passionate about wildlife conservation, these limited-edition socks are designed in partnership with wildlife conservation trusts to help save the world's most critically endangered animals. There are only 1,000 pairs of socks made from each range and they're made from a beautifully soft and sustainable blend of bamboo and cotton for the ultimate luxury. Animals to support include the Sumatran Elephant, the Amur Leopard, the Maui Dolphin and the Hawksbill Turtle. 
Where to Buy: Critically Endangered Socks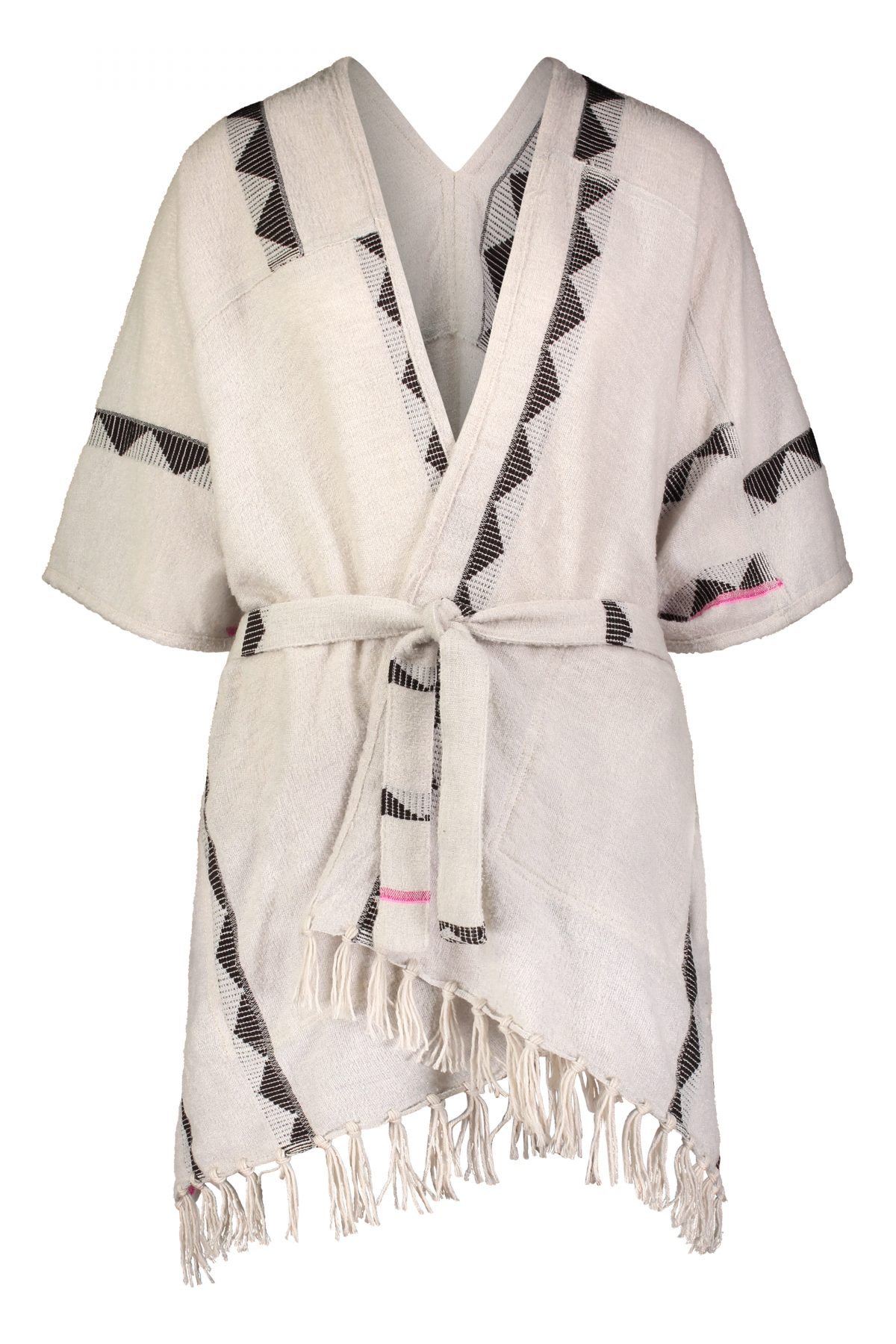 What: lemlem x Woolmark Collection (from $145)
The Lowdown: Ethiopian fashion brand lemlem has collaborated with the Australian brand The Woolmark Company to create a one-of-a-kind travel-inspired collection handwoven in Ethiopia from Australian Merino wool. The partnership was created as part of a masterclass for women weavers, to diversify their skills and further their professional development. The 8-piece travel collection includes a poncho, wrap, blouses and lounge pants in a palette of slate grey, blue, beige and eye-catching pink. Each item of clothing includes a small NFC chip which allows consumers to trace their garment from the source of the fibre in Australia all the way to Ethiopia to meet the artisans who crafted the collection. 
Where to Buy: lemlem and Farfetch 
What: Icebreaker 200 Short Sleeve Crew The Vortex Swim (£70 Unisex)
The Lowdown: Icebreaker's official crew t-shirt of The Vortex Swim is an ideal charity Christmas gift for the eco-conscious loved one as funds are donated from each t-shirt to support the exploration and research of plastic pollution in the Pacific Ocean. Commonly known as the Great Pacific Garbage Patch, The Vortex is the highest concentration of ocean plastic in the world and includes large debris, plastic bags and microscopic fragments and fibres. The money raised from the t-shirts supports vital research into the effects of plastic pollution on marine life and human health. 
Where to Buy: Icebreaker online. Men's here and Women's here. 
What: Welligogs 'Endangered Wildlife' Sock Collection (£5.99)
The Lowdown:  Welligogs 'Endangered Wildlife' Sock Collection is a quirky colourful collection which would make an excellent charity stocking filler for any animal lover wanting to make a difference with a statement. Choose from a selection of eye-catching colours and patterns depending on your style and £1 from each pair sold is donated between WWFund and Tusk Trust to help conservation efforts across the globe. 
Where to Buy: Welligogs 
What: Love Jamila Library Travel Candle (£18)
The Lowdown: Fans of Love Island may well remember Camilla Thurlow and Jamie Jewitt's blossoming love on the hit reality TV show. Love Jamila, an eco-beauty brand of their creation, offers a range of products made from fully recyclable packaging and materials. A beauty brand with a purpose, it's a passion project which encourages us to be kinder to ourselves, our planet and each other, and 10% of its profits goes to the charity Help Refugees. Its latest additions include Camilla's own signed poetry and 2 new vegan travel candles. Our favourite is the Library Travel Candle; its warming scent of cardamon, cinnamon, cedarwood and frankincense fills a room with delicious festive comfort. 
Where to Buy: Love Jamila 
What: Old Curiosity Distillery Wild Gin (£32)
The Lowdown: For a boozy charity Christmas gift, it doesn't get much better than Old Curiosity Distillery's Wild Gin, the UK's first true wild gin. 20% of the proceeds from this perfect Christmas tipple goes to RSPB Scotland's work in preserving the Flow Country's threatened peatland. The Flow Country is the world's largest blanket bog and it acts as a natural store for carbon, holding twice the amount of all the trees in the UK. Wild Gin is an ode to the importance of the Flow Country with its 9 distilled botanicals and herbs that take inspiration from the iconic landscape. A complex yet balanced gin, this tipple is best enjoyed with a tonic and a sprig of fresh nettle. 
Where to Buy: Harvey Nichols, Harrods, Fenwick
What: Portrait Pals Pet Portraits (quick portraits from £25, in-depth from £45)
The Lowdown: Portrait Pals is a social enterprise and artist marketplace offering pet portraits and bespoke gifts that any pet owner will adore. All you need to do is visit the website, pick a style you prefer, submit a photo of your pet and discuss details with your chosen artist directly. The service covers a range of budgets while offering something priceless in return: a unique and personal gift that will be cherished forever. The objective of Portrait Pals is to develop skills in its artists and the wider community and 20% of its online proceeds are set aside for funding arts/design-based workshops to help close the skills gap in the UK. At live drawing fundraising events, 100% of its proceeds are donated to local animal charities. 
Where to Buy: Portrait Pals 
What: Nudge by Nudge Games (£9.99) 
The Lowdown: Nudge is an addictive new strategy board game made out of 100% recyclable materials. A perfect stocking filler for the eco-conscious gamer, this game is designed for teens or time-strapped adults wanting a challenge. The aim is to use the counters to nudge the opponent's discs and the first one to force their opponent's counter off the edge of the board wins. It's compact, travel-friendly and 1% of all sales are donated to The Woodland Trust, making it the perfect charity gift idea to consider this Christmas. 
Where to Buy: Nudge Games
What: Belo Bags collection (from £11.99)
The Lowdown: For a gift that gives back look no further than Belo Bags. With every purchase from the Belo Collection you can help feed the homeless in Belo Horizonte, Brazil. The brand donates 6 pates of food for every bag sold and 2 pates of food for smaller items such as wallets and travel accessories. Since the start of this initiative, Belo has donated hundreds of meals through a partnership with NGO Casa de Maria. Food is an integral part of the Christmas tradition, and with a Belo bag, you can play your part in keeping it alive. 
Where to Buy: MAMOQ