What's On in London this Weekend: Saturday Night FeverBy Angelica Malin
Looking for totally not-boring events happening in London this Saturday night? From club nights to dinner feasts, here's 5 of our top picks for events this Saturday night in the capital: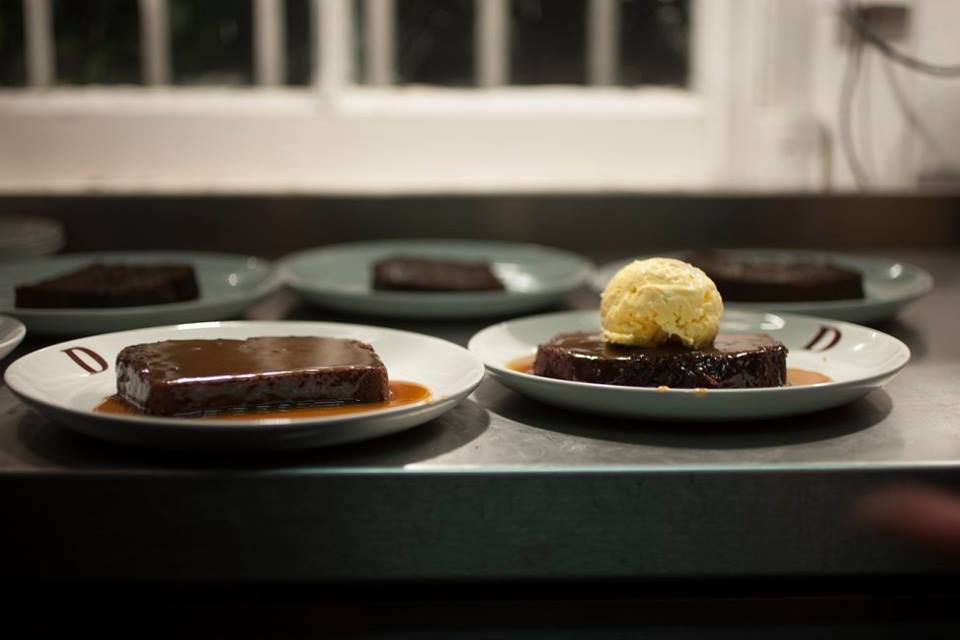 What: Spirit & Salt are collaborating with Kultured on Great Windmill Street for a weekend of probiotics, pasta and profiteroles. Meeting at BBC Good Food, Sophie Godwin and Ellie Silcock bonded over a mutual love of produce led, inventive cooking and convivial eating. With backgrounds chef-ing within restaurants in both London and Sheffield, the two food writers decided to set up a supper club.
Why: Expect a relaxed evening of shared feasting and plates filled with seasonal ingredients and bold flavours magpie'd from around the world, and cooked with love. Dishes on the menu include probiotic gin and tonics, Kultured snacks, smoked swede raviolo, brown butter and capers, cider braised pork cheeks with celeriac puree, seasonal greens and bacon – and buckwheat and bourbon profiteroles.
Price: Tickets here
Where: 21 Great Windmill St, Soho, London W1D 7LB
What: London-based producer, DJ Haus joins XOYO Loves this weekend for tunes galore. As the head of Unknown 2 Unknown Records and Hot Haus, he's been responsible for releases from the likes of Legowelt, Willie Burns and Luca Lozano. Pushing a sound that draws influences from hi-NRG, Chicago House and even grime, he's managed to craft a sound that truly embodies London's diverse night culture.
Why: Joining Haus is house hit-maker Project Pablo. Since the release of his debut LP, 'I Want to Believe' in 2015, the Canadian producer has become one of the most respected name in the scene. elling out some of the most prestigious clubs in NYC the man Baltra rounds off the bill. Make sure you get down for a night of spacey and psychedelic house beats.
Price: Tickets here 
Where: 32-37 Cowper St, Islington, London EC2A 4AP
What: Social Fun & Games Club  at Roof East has re-opened London's only rooftop curling experience, Sliders. And it's not just curling lanes, there's also igloo dining dens, the ultimate ski-lodge bar and Korean inspired food and drinks on offer.
Why: Don't worry if you can't make it to PyeongChang, Roof East has plenty of curling action closer to home with the smell of success still hanging in the air over the Queen Elizabeth Park to inspire you to curl for gold. After sweating it out on the lanes, you can enjoy a celebratory bev at the ski-lodge bar, kitted out with flags, medals and their famous ski shots. Load up on Korean street food with the epic Seoul burger – a meaty mouthful of kalbi marinated beef patty, bimbap saice, green onion, kimchi slaw and kewpie mayo.
Price: Free entry
Where: Stratford Multi Storey Car Park, Great Eastern Way, London E15 1BB
What: VAULT Festival in Waterloo is keeping the party going long into the early hours with their new series of LATES. If you're in need of a further theatrical fix, swing by on Saturday for an immersive party full of glitter, tunes and good vibes.
Why: The House of Burlesque: Lock In welcomes the return of international showgirl Tempest Rose promising "Showgirl Explosions", mini-burlesque tutorials, bespoke cocktails and a secret speakeasy for the night, with the show already dubbed the "Moulin Rouge on Acid".
Price: Tickets here 
Where: Leake St, Lambeth, London SE1 7AD
What: The Grand, Clapham are wheeling out a cinematic great in the run up to V Day with a special screening of Baz Luhrmann's take on the greatest love story ever told, Romeo and Juliet. Unlike a trip to your local Vue, The Grand don't do cinema screenings normally – heckle the bad guys, cheer your hero and rock up in fancy dress if you wish.
Why: No just a cinema screening, they'll be a where for art thou Romeo blind date, a  young hearts run free mass dance-off, Juliet's love potion (sounds dodgy, it's not), prizes for the best dressed Capulets and Montagues, and their famous photo booth. To keep hunger pangs at bay, the gang will be dishing up hotdogs, nachos and two quid popcorn.
Price: Buy tickets here
Where: 21-25 St John's Hill, London SW11 1TT