Looking for plan your Spring? We've found some of the best events, pop-ups, restaurant openings and rooftop bars in London for the coming months – the ultimate lowdown on what's on in London. Get your diary out, and make it a month to remember:
What's On in London: March
What: Are you a latte lover? Americano aficionado? Embark on a journey of discovery at The London Coffee Festival this March, celebrating London's vibrant coffee scene, one cup at a time.
The Lowdown: The London Coffee Festival is Europe's largest gathering of coffee experts, and this year, it's set to be bigger than ever. Over 250 exhibitors and 30,000 coffee lovers are expected to join the celebration over four days. Rub shoulders with coffee start-ups, industry pioneers and long-established companies to a soundtrack of live DJs and musicians. From specialty tastings to industry talks, artisan workshops and showcases from world-class baristas, there's plenty for everyone at London Coffee Festival,
When: 29th-31st March 2019
Book: Tickets from £14.50. To purchase tickets, see here
Where: Old Truman Brewery, 91 Brick Ln, London E1 6QR
What: Premium destination, The Alchemist, famed for its theatrical experiences and innovative presentation, is inviting its customers to unlock a top secret, hidden elixir – not available for order – through the launch of its brand-new Augmented Reality cocktail menu and app: The Conjurer.
The Lowdown: Guests can choose from six AR-centric cocktails to partake in the molecular madness, bringing to life the vessels themselves and their concoctions within. Inspired by iconic childhood memories, tipples include; Seaside Sour (Monkey Shoulder Whisky, citric acid, hyfoamer and seaweed) – think family trips to the seaside, and Peach IPA, (Glenfiddich IPA, Whisky, Peach, beer) derived from that very first sip of beer. To be part of the magic, customers must download and open the app, before focusing their camera on the coaster for a unique drinking experience.
When: From 6th March 2019
Where: 63-66 St Martin's Ln, Covent Garden, London WC2N 4JS
What: Throughout the month of March, bubbledogs are featuring a nostalgia menu, bringing back some favourites that appeared on the original bubbledogs menu from six years ago.
The Lowdown: bubbledogs will be taking a trip down memory lane this month, ahead of closing for a refurb and reopening in May as a newly designed champagne bar. Favourites from six years ago including The K-Dawg, topped with kimchi, lettuce and spicy red bean paste, as well as the Red Rocket, topped with pickled red cabbage and spicy English mustard and The Philly Cheez with sautéed onions, peppers and a layer of cheese sauce will be making an appearance.
When: Throughout March 2019
Where: bubbledogs, 70 Charlotte Street
What: Just in time for Mother's Day, Santosh Shah, Executive Chef of The LaLiT London, has partnered with former Great British Bake-Off contestant, Rav Bansal to create a limited-edition High Chai afternoon tea.
The Lowdown: Served in Baluchi, the much-loved British classic has been given a contemporary Indian twist with exciting and innovative flavours, along with a bespoke botanical cocktail menu to match. Tuck into Santosh Shah's savoury bites including pulled lamb brioche with tomato jam; and Punjabi samosas with tamarind imli chutney. An expert in desserts, finish with the Great British Bake-Off star's cardamom and rose choux au craquelin; chai and coconut mousse cake; and spiced santra mille feuille. Rav Bansal has also designed a menu of floral-inspired cocktails to complement this lavish afternoon tea spread.
When: 31st March-6th April 2019 from 12pm-5pm
Book: Priced at £47. Book here.
Where: The LaLiT London, 181 Tooley Street, London SE1 2JR
What: Kindred is a members club for those who want to amplify their work, create meaningful connections with others, and have a more dynamic social life.
The Lowdown: Housed in a three floor, Grade II listed building in the heart of Hammersmith, the club encourages members to get to know each other, share their ideas and treat the house like home. From the speaker supper club series and breakfast networking, to wellness classes and piano sing-a-longs, Kindred holds human connection at its heart and has set out to become a stronghold for community.
Price: Kindred Memberships are £90 per month for a limited time. Find out more here.
Where: Bradmore House, Queen Caroline St, London W6 9BW
What: Linda Lee, founder of cult Korean street food restaurants On The Bab, has announced that she is relocating On The Bab from Marylebone to Soho, and at the same time that she is soon to open On The Bab's first overseas site, in Paris.
The Lowdown: On The Bab Soho, a new larger site with takeaway and eat-in options, will open mid-March on Archer Street, replacing Lee's Mee Market which will be refurbished and rebranded. On The Bab's other locations are in Covent Garden, Shoreditch and St Paul's. Linda Lee also owns fine-dining Korean BBQ restaurant Koba in Fitzrovia. We're excited.
Where: 9a Archer Street, London W1D 7AX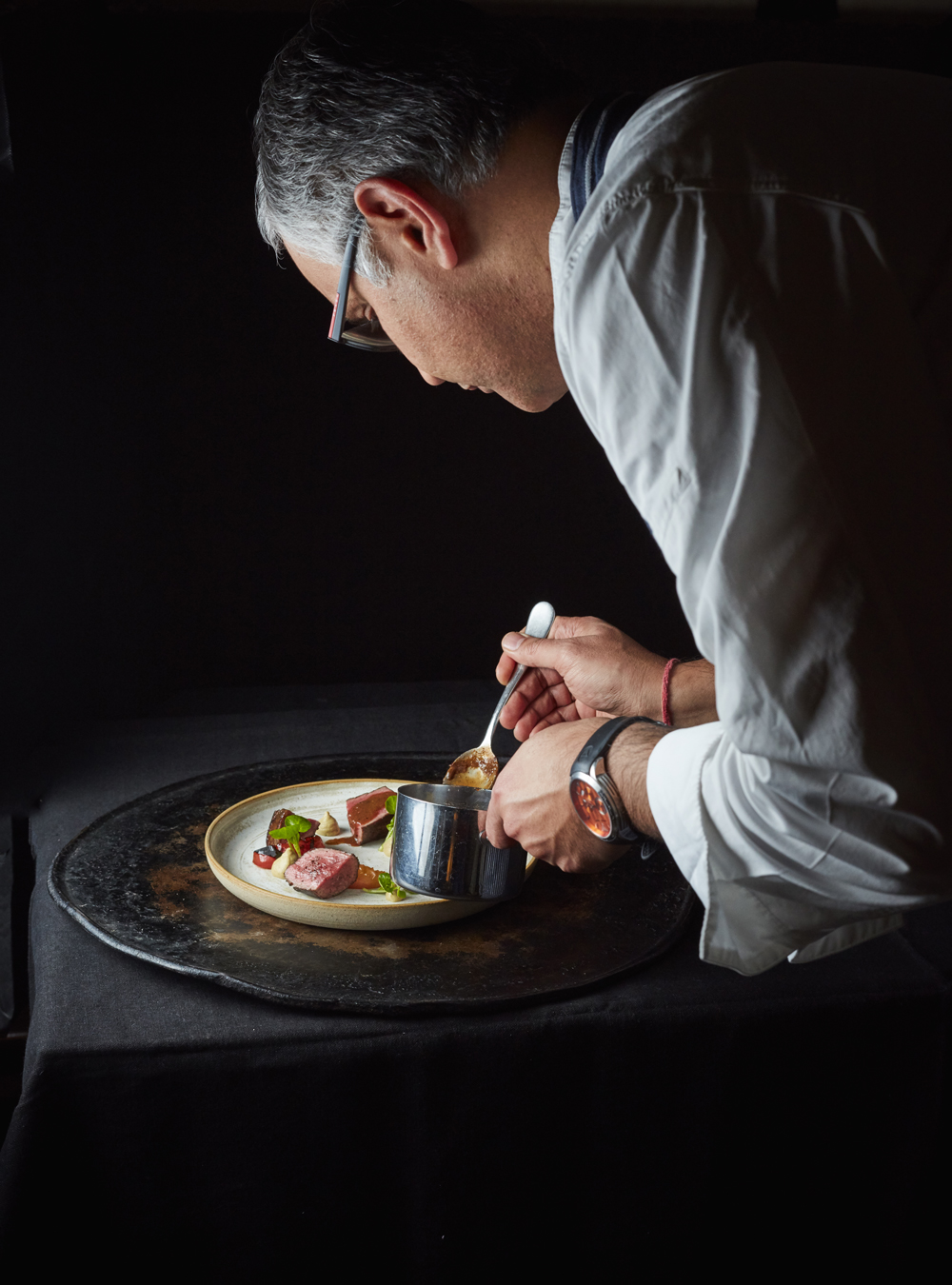 What: With Holi falling this Thursday, the newly opened Kanishka from famed Indian Chef Atul Kochhar is celebrating with a Rangil Tasting Menu.
The Lowdown: Holi is predominantly celebrated in India and Nepal, making Kanishka's menu, which focuses on the remote areas of India and its borders, the ideal way to mark the occasion. The menu starts off with a Rang Birangi Cocktail and Puchka with vodka shots, and is followed by Lahasa Thupka, a Tibetan noodle, vegetable and meat soup. The menu continues with the likes of Paneer or goat curry, with bread and a black daal, as well as a palate cleanser of Thandai Gola, a caramelised banana and dark rum granita. To finish, guests can indulge in Mithai, an assortment of the Kanishka desserts.
When: The menu is available from 18th-30th March 2019 and is priced at £55 per person.
Where: 17-19 Maddox St, Mayfair, London W1S 2QH
What: On Saturday 23rd of March, for one day only, Fortnum's will host an exclusive tea masterclass before the store opens, giving guests a chance to learn about the history of tea and sample a range of award-winning blends and behind the scene access.
The Lowdown: Since 1707, Fortnum's have been purveyors of the world's finest tea – from their famous blends to rare discoveries from every corner of the tea-growing map. Over the course of an hour, guests will learn about the history of tea and its journey from leaf to the shop floor and will be treated to tastings served by Fortnum's in-house tearistas, plus the opportunity to ask all questions related to the British staple. Guests will leave bursting with knowledge, quenched and with a goodie bag.
Book: £15 per person. With just ten spots are available we recommend you book your spot quickly. Book here.
When: Saturday 23rd March 2019, 9:30 – 10:30pm
Where: 181 Piccadilly London W1A 1ER
What's On in London: April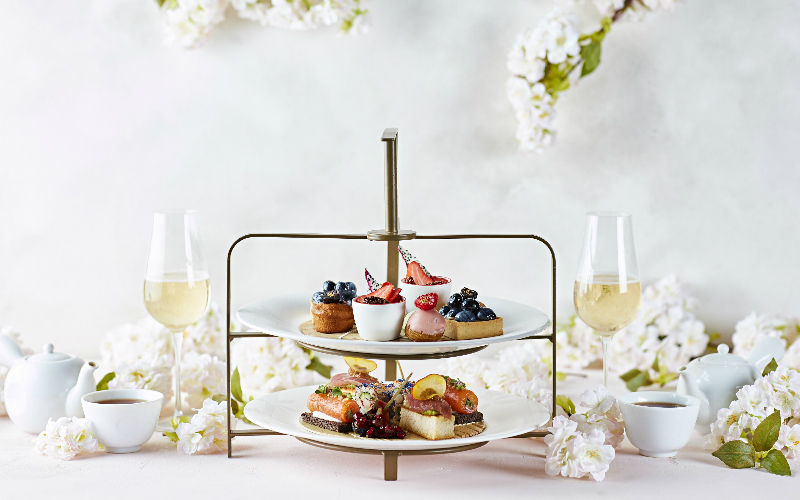 What: Nobu Hotel London Shoreditch and The House of Suntory will come together this springtime to celebrate Sakura, transforming the terrace into a tranquil escape that incorporates every sense.
The Lowdown: Launching on Friday 5th April, Hanami will showcase contemporary Japanese craftsmanship with a menu of exclusive cocktails, bespoke dishes and Afternoon Tea. In an oasis of calm inspired by Sakura's distinctive pink foliage, enjoy a new cocktail menu inspired by House of Suntory. The food menu at Hanami will offer a selection of distinctive new dishes, such as Shoreditch Style Fish & Chips and Steak Tartare with Creamy Spicy Yuba, and there's also a Sakura-inspired Afternoon Tea menu.
When: 5th April-2nd June 2019
Where: 10-50 Willow St, London EC2A 4BH
What: Hot Sauce Society is London's first all-day event dedicated to the iconic condiment: hot sauce. Love it or hate it, last year has seen a steep increase of independent hot sauce makers entering the market, and Hot Sauce Society want to celebrate and showcase them all in one place.
The Lowdown: Headline sponsor, Frank's RedHot sauce will be offering bottles of sauce to all at their all-American games area featuring; the legendary RedHot beer pong and cornhole with saucy prizes for those that can handle the heat. The Hot Sauce Society will be bringing together 30+ independent hot sauce makers from around the UK and abroa – traders will be selling and sampling their individual bottled hot sauces, hot chutneys and chilli jams from independent stalls. Accompanying this will be non-food stalls, selling gifts and homewares, from Mexican folk art to pottery and plants.
When: 11am-11pm on 13th April 2019 with free entry all day
Where: Copeland Park, 133 Copeland Road, Peckham SE15 3SN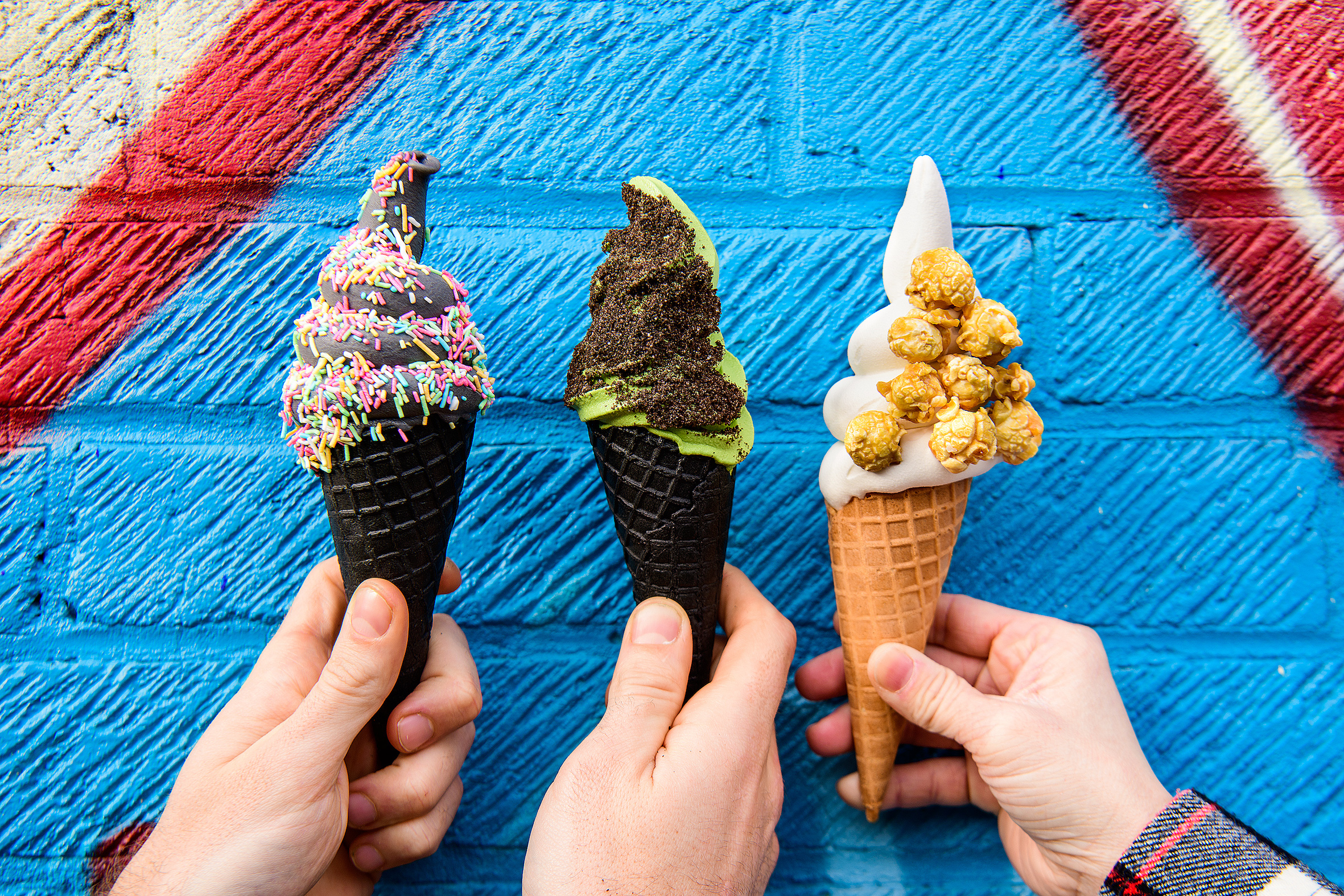 What: On Monday 1st April, Market Hall Victoria will be opening their much-anticipated rooftop bar.Open from the early morning 'till late evening, guests will be able to enjoy breakfast, lunch, dinner and late-night snacks alongside their drinks. Events and activities will be hosted on the rooftop throughout the summer, including daily MOVE sunrise yoga classes.
The Lowdown: With outdoor seating for 150 customers, a fully-stocked bar championing British-made beers, spirits and soft drinks and a new Summer Spritz menu, visitors can head upstairs for a day in the sunshine and a never before seen, unique view over Victoria. Coinciding with the launch of the rooftop, fun-loving soft-serve dessert bar, Soft Serve Society, will be making a return to Market Halls with a summer-long pop up in Victoria. The team will offer their crowd-pleasing signature serves along with DIY toppings including honeycomb, marshmallow, gourmet popcorn, Oreos, candyfloss and popping candy.
Where: Market Hall Victoria, 191, Victoria Street, SW1E 5NE
What: Quo Vadis is delighted to announce that tickets are now on general sale for Quo Vadis & Friends: Sardine, taking place on Wednesday, 3rd of April.
The Lowdown: Sardine was opened in Hoxton in 2016, by Head Chef and co-owner Alex Jackson along with Stevie Parle, the acclaimed restaurateur behind Pastaio and Palatino, and formerly Dock Kitchen and Rotorino. With a focus on seasonal, ingredient-led cooking, Sardine sources the best British and European produce available, embracing the rich culinary history of Provence and the South of France. Guests of the Quo Vadis & Friends event are seated on convivial, communal tables and the feasting menu will be served family-style.
When: Wednesday 3rd April 2019
Book: Tickets are now available to Quo Vadis members and non-members and can be purchased online now here.
Where: Quo Vadis, 26-29 Dean Street, London W1D 3LL
What: Celebrate Easter at Duke of York Square's Easter Chocolate Market on Saturday 13th April 2019.
The Lowdown: Duke of York Square's weekly fine food market will see London's finest chocolatiers descend on Saturday 13th April ahead of the Easter weekend celebrations. The market will be open from 10am-4pm with a selection of special artisan chocolate market stalls including Sir Hans Sloane, Lavolio, Diana David, Susie Keane, Peacoc, Bad Brownies, London Chocolate and Speciality Foods. Also, a number of the regular traders will be offering exclusive innovative chocolate dishes for the special Easter edition of the market, including chocolate sushi from Aki Maki, chocolate flavoured Vietnamese spring rolls from Rao Deli, 10 flavours of chocolate fudge from Cookies and Creams and chocolate Guinness cake by Nick Fu just to name a few.
When: Saturday 13th April 2019
Where:Duke of York Square, Chelsea, London SW3 4LY
What's On in London: May
What: Bottoms up! London In the Sky dares you to bare all for its first naked flight – in aid of CoppaFeel! and Movember.
The Lowdown: Nominations are now open to take part in this once-in-a-lifetime opportunity. On 3rd April, names will be drawn at random for a place on the flight, which will kickstart London In the Sky's May-July residency at The O2. Guests cover the cost of the flight (£99) and are encouraged to seek sponsorship, with the ticket price and further funds raised being shared between two charities: CoppaFeel!, which works to raise awareness of breast cancer; and Movember, to raise awareness of and funding for all things related to the health issues faced by men. The entrants that raise the most money are invited back to enjoy a dinner flight for two with unparalleled views of the capital's skyline – and this time, clothes.
When: The Bottoms Up flight will take place on the 30th April 2019 at 8.30am. Guests can register interest for themselves or others here before 2nd April and the 44 attendees will be announced on the 5th April 2019.
Book: Book here
Where: The O2, Peninsula Square, East Greenwich, London SE10 0DX
What: Be transported to Sri Lanka at Dalloway Terrace's new Spring Jungle, complete with new menus and cocktails perfect for spring
The Lowdown: Just in time for the sunshine the new season brings, the renowned Bloomsbury restaurant has once again been transformed, this time into a tropical paradise adorned with the unique flora of Sri Lanka. Taking inspiration from The Bloomsbury Set's Leonard Woolf's novel 'The Village in the Jungle', the idyllic space is now a wild jungle oasis in the capital, the perfect place to escape the streets of central London. The transformation features silk foliage stems creating a luscious overgrown jungle canopy, complete with an abundance of the giant iconic leaves of the banana plant. Transporting guests to the unspoilt beauty of Sri Lanka; the wild, jungle landscape is laced with tropical ferns and palm, and lavishly adorned with bright bursts of fuchsia provided by mesmerising orchids and passion flower.
When: Spring 2019
Book: reservations@dallowayterrace.com, or visit www.dallowayterrace.com
Where: 16-22 Great Russell Street, London WC1B 3NN
What: This May, Hayman's of London are once again opening the doors of the Home of English Gin to film buffs and gin lovers, turning their Balham distillery into a gin-themed pop-up cinema.
The Lowdown: The film screenings will cover a range of genres from comedy to action, musicals to drama. The films being shown include; Dirty Dancing, Cool Runnings, Mamma Mia, The Italian Job, The Goonies and Goldfinger. Welcomed on arrival with a complimentary G&T, made with Hayman's classically balanced True English London Dry Gin, guests can sit back in their beanbag chair, relax and soak up the atmosphere at the Home of English Gin. Goody bags will include Gin & Tonic popcorn and sweet cones. Hayman's London Dry Gin & Tonic sorbet will be served during the film with a bespoke Hayman's cocktail themed around the film.
When: Thursday 9th May-Sunday 12th May 2019
Price: Tickets for Hayman's of London "Ginema" Screenings cost £35 per person and include a welcome True English G&T, a film-inspired gin cocktail, Hayman's London Dry sorbet, G&T popcorn, sweet cone and a £5 voucher towards a distillery tour. Book here.
Where: Hayman's Distillery, 8a Weir Road, London, SW12 0GT