Looking for things to do in London this weekend? You've come to the right place. On Saturday 25th to Sunday 26th January, London has an exciting schedule of events to look forward to as the capital welcomes in the Chinese New Year and Burns Night on the same day (25th January). Get ready to raise a toast to the Scottish poet Robert Burns himself or celebrate The Year of the Rat over steaming bowls of Bakso Soup. For those wanting to make a difference this weekend, Pacific will be hosting an Australia Day brunch (26th January) in aid of those affected by the recent fires. Here's the lowdown:
What: Sunday 26th January is Australia Day and to mark the occasion, Mayfair restaurant Pacific, will be hosting an Australian barbecue-style brunch to raise funds for NSW Rural Fire Services as fires continue to burn across the country. 
Why: This Sunday, go for an all-you-can-eat brunch that makes a difference in support of those in Australia who are affected by the fires. Executive Chef Shaun Presland is cooking up an Australian barbecue-style feast for the occasion, and guests can enjoy cocktail-sized hamburgers and meat pies. Dishes cooked on an outdoor barbecue include the likes of beef steaks with a choice of tomato, yaki naki and wasabi chimichurri sauces, prawns with garlic shisho butter and chicken wings with honey soy sesame. All food is unlimited but drinks will be charged at normal prices. Guests can enjoy brunch alongside live music and a charity auction with unmissable prizes such as a stay at a luxury beach house in Palm Beach, Sydney, a sushi masterclass with Shaun for 6 people and a bespoke dinner for 6 cooked at the winner's home. 
Price: Tickets are £50 per person on the door or book via the website here. 
Where: 10 Heddon Street, Mayfair, London W1B 4BX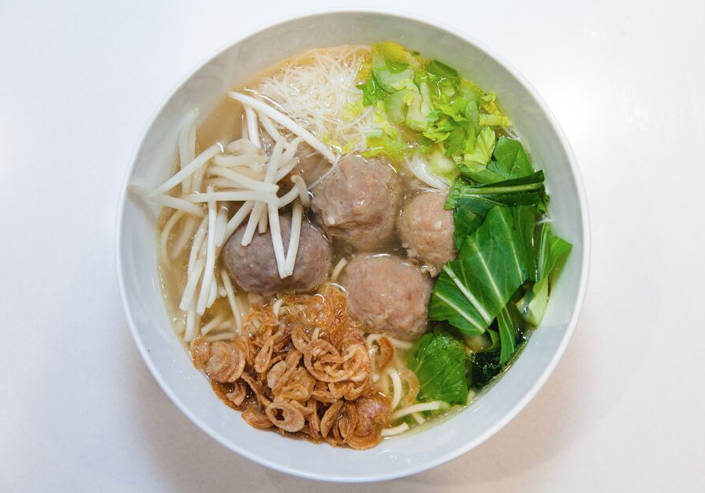 What: On Saturday 25th January, Camden Market is hosting its first-ever Chinese New Year celebrations and it's free!
Why: Camden Market is celebrating the launch of its new and improved 'Asian Alleys' by putting on a special day of Chinese New Year festivities. The food quarter spans two arches and offers a melting pot of Asian cuisines, including Malaysian, Thai, Chinese, Korean, Japanese as well as street food from Indonesian newcomers, Pino's Warung. Founded by Pino Edwards, Pino's Warung offers an eclectic variety of traditional food. Don't miss the vendor's signature Bakso Soup, a hearty broth with noodles and meatballs, or try the Sate Ayam with satay chicken and Indonesian vegetables. This Saturday, Camden Market promises a day of live music performances, exquisite Asian food and the chance to get your hands on a 'Red Packet', a traditional red envelope given at special occasions. Surprises await inside each envelope, including free food vouchers, discounts, offers and more. It's one of our favourite things to do in London this weekend. 
Price: FREE
Where: Camden Market, London NW1 8AF
What: This Saturday, celebrate the Chinese New Year at the celebrated restaurant, Fatt Pundit, for an Indo Chinese feast. 
Why: Owned by brothers Huzefa and Hamza Sajawal from Mumbai, Fatt Pundit is an Indo Chinese restaurant offering a specific style of cuisines originating from Kolkata's diaspora of Hakka Chinese immigrants. The restaurant combines traditional Chinese ingredients and techniques with bold Indian flavours to create something truly special on the plate. In celebration of the Chinese New Year, Fatt Pundit will be serving up a selection of acclaimed dishes, including kid goat momos with Garam Masala, cardamom, ginger and garlic; spicy lollipop chicken served with Szechuan chutney; crackling spinach with sweet yoghurt, pomegranate and plum sauce; and pomegranate and rabbit wontons with burnt garlic, black beans and chilli oil and a few more extra surprises on the night. 
Price: See the menu for details and reserve a table here. 
Where: 77 Berwick Street, London W1F 8TH
What: Burns Night and Chinese New Year fall on the same day for the first time in over 60 years and if you can't decide which to celebrate then Ombra's 'Gung Haggis Fat Choy' is the place for you this Saturday. 
Why: It's about time you tried a new fusion cuisine, and what better than a Scottish Chinese set menu at Ombra in East London? 'Gung Haggis Fat Choy' is a supper club for the adventurous, offering a six-course set menu of four dishes and two drinks. Get ready to celebrate these two ancient cultures in a fun and daring culinary amalgamation. Dishes include Sichuan Spiced Haggis and 'Cong You Bing Style Fried Pizza' washed down with Hendricks Gin and Glenfiddich Whisky. It's one of our top things to do in London this weekend. 
Price: Tickets are £55 per person. Get them here. 
Where: 1 Vyner St, London E2 9DG
What: For those keen to celebrate the Chinese New Year with a bang, 'One Night in Shanghai' at The Perception at W London promises a fun-fuelled party until the early hours. 
Why: This Saturday, London's West End and the streets of Chinatown will come alive as crowds gather to welcome in the Chinese Year of the Rat. Visitors can expect a street party filled with hip-hop beats, traditional dance shows, Chinese performers and more. For revellers wanting to carry on the festivities, join W London for an after-party straight out of Shanghai. Guests will be treated to the hottest DJ talent, live acts from playful dragon dancers and signature drinks infused with flavours of the Far East. 
Price: FREE entry. Reserve via Design My Night here. 
Where: W London, 10 Wardour St, London W1D 6QF
What: This Sunday, cocktail destination Liquorette is celebrating Burns Night with an American twist.
Why: Calling all bingo and whisky fans, the New York bodega-style bar, Liquorette is combining Scottish and American favourites for an evening of raucous fun. The cocktail bar has signed up to DrinkUp London's Scotch Whisky Weekend to team up with Chivas Regal for £6 whisky cocktails all weekend. If that wasn't enough, Bobby Burns Bingo will be taking over the evening with a whole host of bingo shenanigans. Global Chivas ambassador Rhy Wilson will be calling the numbers and prizes to win range from Chivas 12 and 18yo bottles, home whisky blending kits, nights out at Liquorette and tickets to the Chivas Blend experience. It's one of the best things to do in London this weekend. 
Price: FREE entry
Where: 6 Rathbone Place, London, W1T 1HL
What: For an alternative Burns Night celebration, head over to Bull In A China Shop this Saturday. There the unconventional whisky brand, Compass Box, will be putting on an unforgettable evening of fun, food and favourite tipples. 
Why: The Shoreditch-based bar and kitchen, Bull In A China Shop has joined forces with whisky brand Compass Box for a Burns Night filled with whisky, food pairings and stirring spoken word in honour of Robert Burns himself. Brand ambassador Grant Neave is set to lead the evening, introducing each whisky and guests will receive a whisky highball on arrival. The Shoreditch bar has decided to ditch the haggis this year, opting instead for tapas-style dishes to pair alongside each Compass Box tasting. 
Price: Tickets are priced at £35 per person. Book them here. 
Where: 196 Shoreditch High St, Hackney, London E1 6LG
What: This Saturday, celebrate Burns Night with a traditional Scottish dinner menu complete with special drinks pairings at New Street Grill. 
Why: New Street Grill invites you to sit back, relax and tuck into a traditional Scottish feast this weekend. Guests can choose between a two or three-course dinner with dishes such as haggis scotch eggs and Highland venison with haggis bonbons, bashed neeps and blackberry sauce. Vegetarians are also catered for with favourite dishes to look out for including Josper baked aubergine and celeriac and stilton soup. For dessert, go for a classic sticky toffee pudding with vanilla ice cream or cranachan for a traditional Scottish sweet treat. Each dish on the menu will be paired with a beverage carefully selected by New Street Grills sommeliers, to match the flavour profiles of the ingredients on each of the plates.
Price: 2/3 courses for £28/32 per person. Reserve your table here. 
Where: 16A New St, London EC2M 4TR