Need an excuse to get out of the house? Check out our new week guide for some London inspiration. From a Christmas fair to the opening of a zero-waste restaurant, here are our suggestions: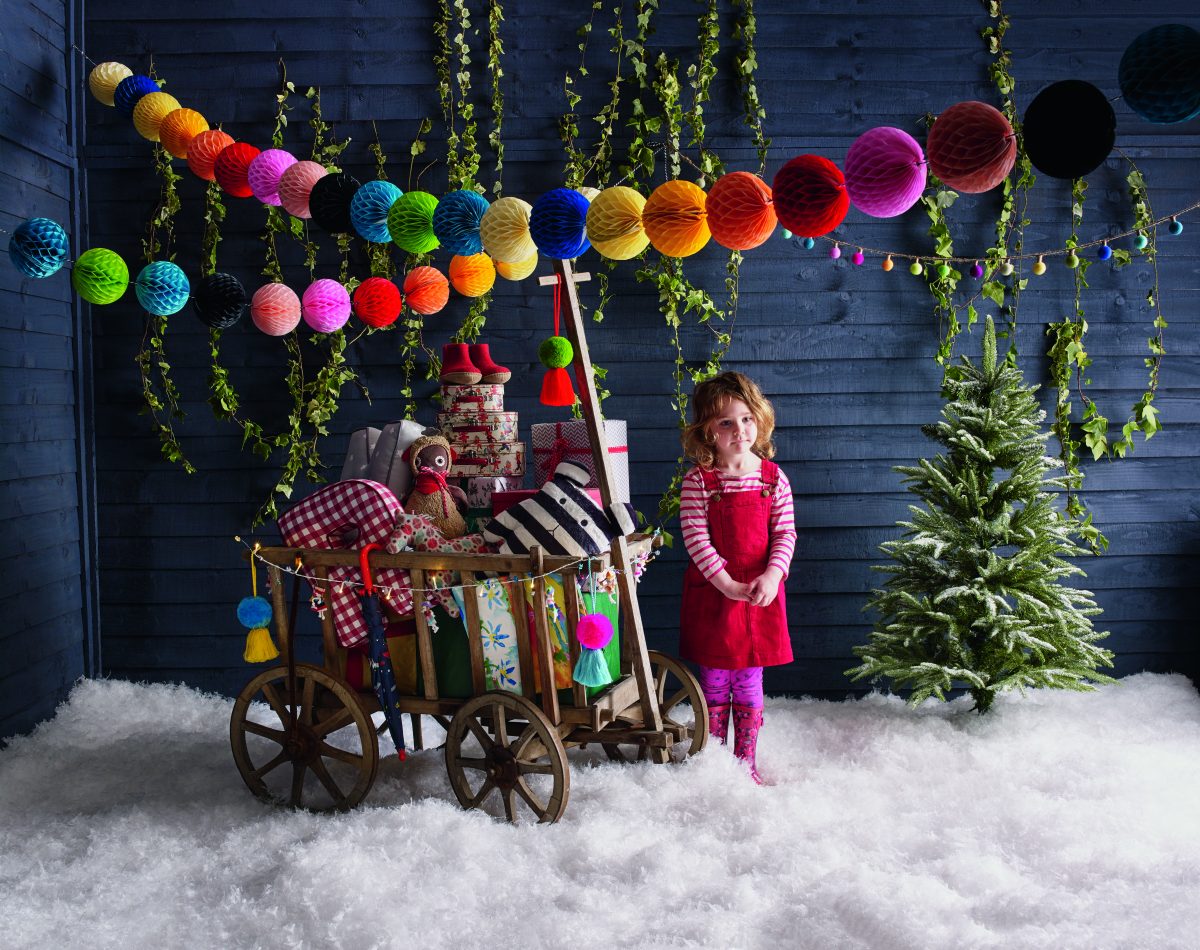 What: Getting the festive mood off to an early start, the UK's biggest high-end Christmas shopping, the Spirit of Christmas Fair returns to London from Monday 4th until Sunday 10th November. 
Why: Whether you want to get organised with your Christmas shopping or pick up a few new skills ahead of the festive season, the Spirit of Christmas Fair has got it all. Visitors will be treated to an exquisite gift collection from 900 independent boutiques and designers, all handpicked by the Spirit of Christmas gift experts for their quality and originality. For those in need of a break from the shopping extravaganza, interactive workshops will also be running, led by a line-up of fantastic experts. Take a break from the festive activities with a refreshing glass of Champagne in one of three stylish Louis Roederer Champagne Bars. If you fancy a bit of a nibble, treat yourself to the food hall of dreams bursting with festive food and drinks.
Price: From £20.50 for an adult weekday ticket. To find out more about tickets or to book, visit the website here. 
Where: Hammersmith Rd, Hammersmith, London W14 8UX
What: It's the second week of WeWork's event series, 'We, The Creators' and this time they will be hosting Entertainment: Acess All Areas on Wednesday 6th November. 
Why: This Wednesday, WeWork will be giving the floor to Emma Kelly, Assistant Entertainment Editor at METRO and Radio & TV presenters Edith Bowman and Vick Hope to discuss all things music. The panel will do a deep dive into how we consume music and performance; discuss emerging genres as well as how the festival scene is evolving. Next week on Wednesday 13th, WeWork will be hosting Food: The Future of Dining with the likes of Olive Magazine Editor Laura Rowe at their Devonshire Square hub, and Design: Sketching the Future back at York Road on 20th November with Dezeen Founder Marcus Fairs. 
Price: All events are free entry. Register here to secure your place at Entertainment: Access All Areas. You can also now register for Food: The Future of Dining and Design: Sketching The Future. 
Where: 10 York Rd, Lambeth, London SE1 7ND
What: On Friday 8th November until 8th December, chapter is launching a pop-up, Women Who Give a Sh*t, in Boxpark, Shoreditch in celebration of female-led brands that are driven by ethics and sustainability. 
Why: The Women Who Give a Sh*t pop-up is designed to give women an enjoyable space to shop and sell while focusing on equality, ethics and environmental impact. The pop-up will be featuring independent brands such as slow-fashion label Olive & Frank and 100% plastic, cruelty and SLS free soap brand Nuddy to name a few. The pop-up will be a fully functioning sales platform as well as a hosting space for a number of events and workshops throughout the four weeks. Customers will get a chance to 'meet the maker', see product demos and take part in interactive personalisation sessions The pop-up is set to be an exciting, experiential and empowering look into the modern-day world of commerce. 
Price: Free to visit. 
Where:  2-10 Bethnal Green Rd, Hackney, London E1 6GY
What: To commemorate Remembrance Day, The Ivy Café, Richmond has teamed up with The Poppy Factory from now until Tuesday 12th November to raise awareness about the charity. 
Why: From now until 12th November customers can see a striking installation outside The Ivy Café, Richmond which features over 1,000 poppies to celebrate the new partnership with The Poppy Factory – the UK's leading employment charity for wounded, injured and sick veterans. To mark the occasion, the restaurant is also serving a Poppy Afternoon Tea which will feature treats such as warm fruited scones with Dorset clotted cream and strawberry preserve, blackberry and Champagne trifle and raspberry tarte tropezienne and The Ivy Poppy Pot with an indulgent chocolate topping and edible poppy flowers. For savour nibbles expect truffled chicken brioche roll, marinated cucumber and dill finger sandwiches on basil bread, smoked salmon on beetroot bread with cream cheese and chives. 
Price: The Poppy Afternoon Tea is priced at £19.75 and served daily from 3pm – 5pm. Book a table here. 
Where: 9-11 Hill St, Richmond TW9 1SX
What: On Friday 8th November Silo, the world's first zero-waste restaurant will be opening its doors for the first time.  
Why: Joining the same space as CRATE Brewery in Hackney Wick, Silo will be bringing fine-dining and zero-waste together with its brand new seasonally changing menu of 10 to 15 dishes. Its dinner menu, launching this Friday, will offer dishes such as grilled fantail squid white kimchi and Douglas fir; Jerusalem artichokes cooked on fire and served with Cashel Blue and ruby kraut; and blue potatoes, barbecued sea kale and caramelised whey. For dessert, expect golden linseed ice-cream with fig leaf oil; and sea buckthorn, fresh cheese, grand fir and fermented caramel. The restaurant will now be open from 10am on weekends with a hearty brunch menu, including coddled eggs, kimchi, black pudding and freshly baked sourdough. In keeping with the theme of sustainability, Silo's interiors have been designed by Nina Woodcroft, a renowned interior designer known for her focus on sustainability, and material conservationist, Seetal Solanki. 
Price: See the menu selection here for prices and book a table here. 
Where: The White Building, Unit 7, Queens Yard, Hackney Wick London E9 5EN
What: Artist and Blue Marine Foundation ambassador, Andrea Hamilton has launched an Artists for BLUE exhibition at her studio which runs from now until Thursday 12th December in support of the charity.  
Why: Curated by Nico Kos Earle, Artists for BLUE features the work of 36 lauded artists and their responses to water through a range of media – and they're all for sale. Visitors can see bronze sculptures, oil paintings, cyanotypes, photograms and LED light-based works which reflect our ongoing connection to and observation of the ever-changing ocean. Andrea Hamilton will be exhibiting a series of her works, including the first-ever library of natural sea colour created from raw and non-photoshopped digital files. Other artists featured include Chris Levine, Hamish Mackie, Koen Vanmechelen, Deborah Tarr and Nancy Cadogan. All works bought will be split evenly between the artist and Blue Marine Foundation, a charity dedicated to creating marine reserves and establishing sustainable models of fishing. 
Price: Free entry and open to the public by appointment from Monday – Friday between 10am-6pm. To arrange a visit, email  ahstudiolondon@gmail.com, or call +44 (0) 207 245 6664.
Where: 68 Kinnerton St, Belgravia, London SW1X 8ER
What: Yuu Kitchen Mayfair has recently launched its new Bottomless Brunch on Saturdays and Sundays, promising a fizz-fuelled celebration of South-east Asian cuisine.  
Why: If you're looking for a new eatery to spend your weekend then Yuu Kitchen Mayfair's new Bottomless Brunch has just the thing. Make sure you work up an appetite beforehand because the brunch is a 10-course sharing menu created by former Norbu Chef, Jon de Villa. Kicking things off is a modest plate of Edamame followed by a range of sharing dishes including cauliflower with jalapeno dressing, sweet and sticky eggplant Vietnamese vegetarian Ssam and steamed rice. Get stuck into their signature Spicy Tuna Tostada or try their infamous Crispy pigs ears if you dare – you will be pleasantly surprised. Of course, no Bottomless Brunch will be complete without Bottomless Bubbles and Yuu Kitchen hits the spot with one and a half hours of regularly topped-up prosecco and beer.  
Price: £37 per person. 
Where: 31-33 Heddon St, Mayfair, London W1B 4BN