This month sees the opening of two blockbuster exhibitions, both at Tate Galleries. Tate Modern's Picasso 1932 examines one year of the great artist's life in exquisite detail, while All Too Human at Tate Britain presents a wonderful exploration of life painting over the past century. Here's our guide to the best the art world has to offer this March.
The EY Exhibition: Picasso 1932 – Love, Fame, Tragedy at Tate Modern
The Lowdown: It will come as a surprise to most that Picasso 1932 is going to be the first solo Picasso retrospective ever held at Tate Modern. Less of a surprise is that the Tate has pulled out all the stops for the occasion, and will present a beautiful collection of over a hundred paintings, sculptures, and drawings created during one year of the artist's extraordinary life – 1932. This was the year that catapulted Picasso skyward, and saw him come to be considered the greatest painter of his time.
In recent years there has been a lot of debate about the problematic nature of Picasso the man as opposed to Picasso the artist. Turbulent personal relationships and love affairs that often ended in misery for the female party mark every decade of Picasso's life, and this exhibition doesn't shy away from that, showing the sadder effects of fame and success. Nevertheless, love remains a joyous and strong theme, best demonstrated in Picasso's tender portraits of his lover Marie-Thérèse Walter. Picasso 1932 is an absolute must-see.
When: Picasso 1932 runs from the 8th March until the 9th September 2018
Where: Tate Modern, Bankside, London. SE1 9TG. Tickets from £22, members go free.
Photo Credit: Picasso. Succession. Piccaso Dacs London 2018
All Too Human: Bacon, Freud, and a Century of Life Painting at Tate Britain
The Lowdown: Tate Britain's latest show celebrates Britain's contributions towards the beloved art of life painting. Focusing on artists who pushed the boundaries of representation and sought to depict their subjects in an intimate, often penetrating manner, All Too Human reveals the modern history of figurative painting and the influences behind masters such as Lucien Freud and Francis Bacon. Other artist's exhibiting include Jenny Saville, Paula Rego, and Frank Auerbach.
When: All Too Human runs until the 27th August 2018.
Where: Tate Britain, Millbank, Westminster, London. SW1P 4RG. Tickets from £16, members go free.
Photo Credit: Copyright, The Estate of Francis Bacon. All rights reserved. DACS, London Photo Prudence Cuming Associates Ltd 
Pedro Reyes: Glyptotek at Lisson Gallery
The Lowdown: The word "glyptotek" is an ancient Greek term referring to a collection of classical statuary. Pedro Reyes, the Mexican contemporary artist, has created a glyptotek of his own that takes us on a fictional journey through an imagined art history. The Lisson Gallery becomes a kind of faux museum, where Reyes displays objects made from earthy materials such as volcanic stone, marble, and bronze, all of which allude to historical or even ancient modes of manufacture. It's easy to forget they were all made in the last few years, as Reyes' fantasy history quickly absorbs you into its made-up world.
When: Pedro Reyes runs until the 21st April 2018.
Where: Lisson Gallery, 27 Bell Street, London. NW1 5BY. Admission free.
Photo Credit: Pedro Reyes 
Matthew Chambers: Ensemble at Contemporary Ceramics Centre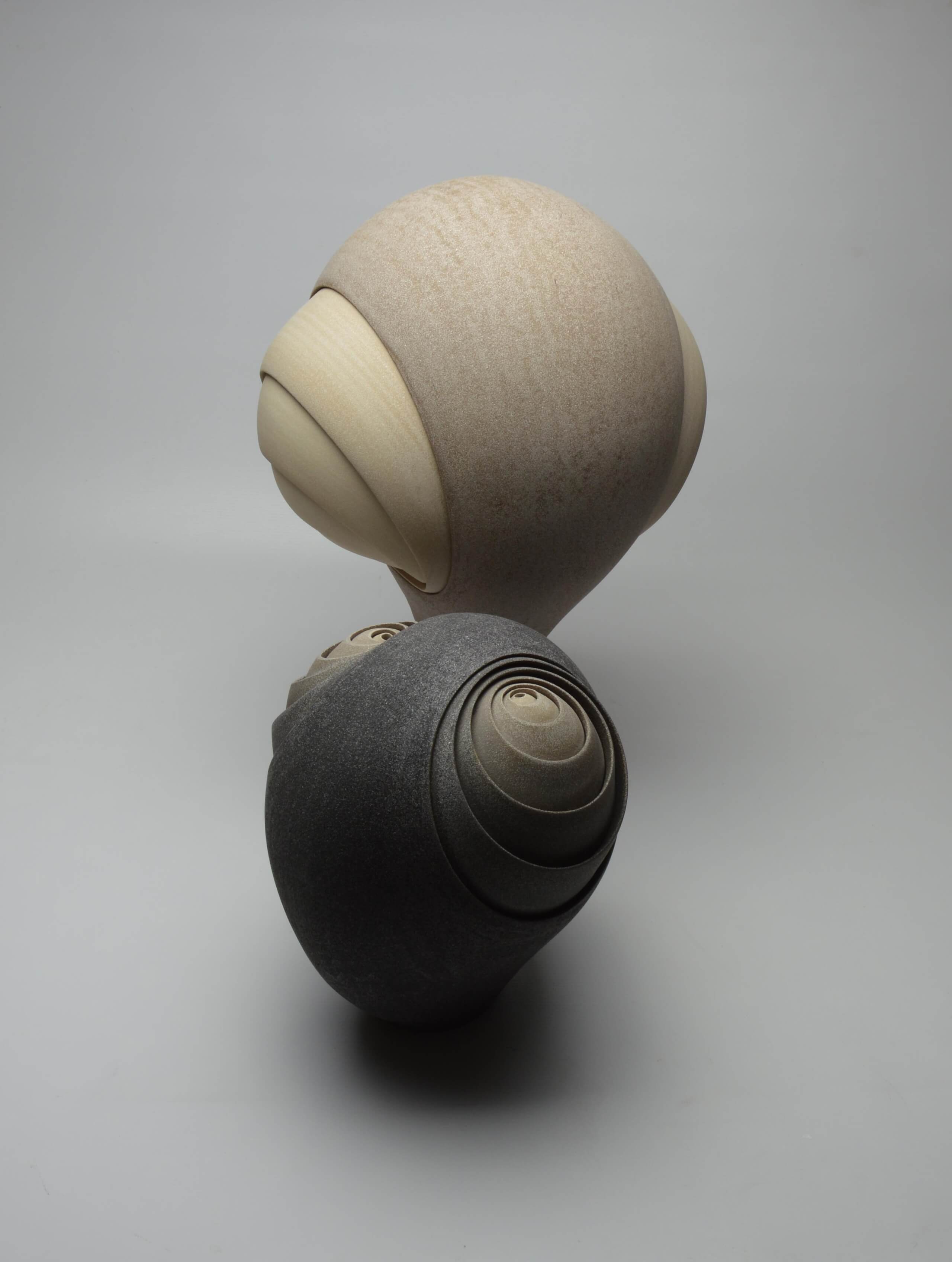 The Lowdown: Matthew Chambers is one of Britain's brightest ceramic stars. His exquisite sculptures are made up of layered, cascading circles that give clay an unusual sense of movement and fluidity. Their unique nature and timeless beauty has made them wildly popular with collectors, and Chamber's latest show is set to be another complete sell out. Ensemble offers a chance to get up close and personal with new works by one of the Hans Copers of the future.
When: Matthew Chambers runs from the 15th March until the 7th April.
Where: Contemporary Ceramics Centre, 63 Great Russell Street, Bloomsbury, London. WC1B 3BF. Admission free.
Photo Credit: Matthew Chambers
Another Kind of Life: Photography on the Margins at the Barbican Art Gallery
The Lowdown: Following up their fabulous Basquiat show Boom for Real, the Barbican continues to look at art that exists on the fringes of society with a photography display dedicated to counter culture, subcultures, and minorities of all kinds. Another Kind of Life takes a look at the world from the perspective of those who don't quite fit in, presenting the outsider as a catalyst for social adaption and rebirth.
You'll see the boundaries of sexual experimentation pushed, outlaws and survivalists living without civilisation's trappings, and those who proudly challenge societal expectations. All of these snapshots have been caught by artists who often formed intimate and in-depth relationships with their subjects, enabling the individuals and communities to create their own authentic identities.
When: Another Kind of Life runs until the 27th May 2018
Where: Barbican Art Gallery, Level 3, Barbican centre, Silk Street, London. EC2Y 8DS. Tickets from £13.50, members go free.
Photo Credit: Katy Grannan, courtesy the artist and FraenkelGallery, San Francisco. 
Henry Miller Fine Art Spring Show at The Coningsby Gallery
The Lowdown: Henry Miller is an art dealer who specialises in works that depict the male form. Miller's collections tend to avoid the erotic and instead place the male body in an academic or historical perspective, exploring our understanding of both masculinity and men in figurative art. For his spring show, Miller has placed an emphasis on older academic works, mostly French and Italian pieces created between the 17th and 20th centuries. He will contrast this with a display of work by Ronald Bowen, a contemporary American artist who creates hyper-realistic portraits, usually of the male figure.
When: Henry Miller's Spring Exhibition runs until the 17th March 2018.
Where: The Coningsby Gallery, 30 Tottenham Street, Fitzrovia, London. W1T 4RJ. Admission free.
Photo Credit: Paul Tucker 
A.R. Penck: at Michael Werner Gallery
The Lowdown: The Late A.R Penck, who passed away last year, was noted for a varied artistic output that covered everything from sculpture to jazz music. Born in Dresden, Penck would go on to become one of the most important artists to emerge from post-war Germany. Penck developed a vibrant and recognisable visual language influenced by the societal pressures of being a man caught between East and West Germany, and living under the looming threat of nuclear war. The exhibition features a number of large scale paintings alongside one of Penck's most famous sculptures Memorial to an Unknown East German Soldier", a monumental sculpture of combined wood and bronze.
When: A.R. Penck runs until the 21st of April 2018
Where: Michael Werner Gallery, 22 Upper Brook Street, London. W1k 7PZ. Admission free.
Photo Credit: A.R. Penck, Courtesy Michael Werner Gallery, New York and London
Affordable Art Fair Battersea, Spring 2018
The Lowdown: The Affordable Art Fair returns to Battersea again this spring, bringing with it a host of opportunities to get involved with art. The term 'affordable' is relative here, indeed there are many works below £100, but also many above £5000 – so don't necessarily expect 'cheap' prices. The galleries exhibiting offer everything from big name artists such as Damien Hirst, to younger emerging talents fresh out of art school. As with any art fair the quality of work is highly variable, so remember to keep your sensible hat on if coming with a credit card!
There are a number of interesting panel discussions on all manner of topics, and a well-stocked bar for mid-shopping pit stops. In a world where art fairs are often dominated by sky high prices and glitzy glamour, the AAF is a far more accessible proposition.
When: The Affordable Art Fair runs from the 8th-11th March 2018.
Where: Battersea Evolution, Battersea Park, Queenstown Road, London. SW11 4NJ. Tickets from around £10.
Photo Credit: Laura Collins