The bank holiday weekend is right around the corner – and that means it's time to rally your pals and start cobbling together some sort of plan. Whether you want to play garden games on a rooftop, fancy a Mexican knees up, or simply want to kick back with a bev and some street food – we've got you covered.
Don't forget to follow us on Twitter and Instagram to get behind the scenes of what we're doing, eating and loving in London right now:
Bank Holiday Weekend Guide: Saturday 3rd May
1. For a Spicing Good Time: KERB Does Alchemy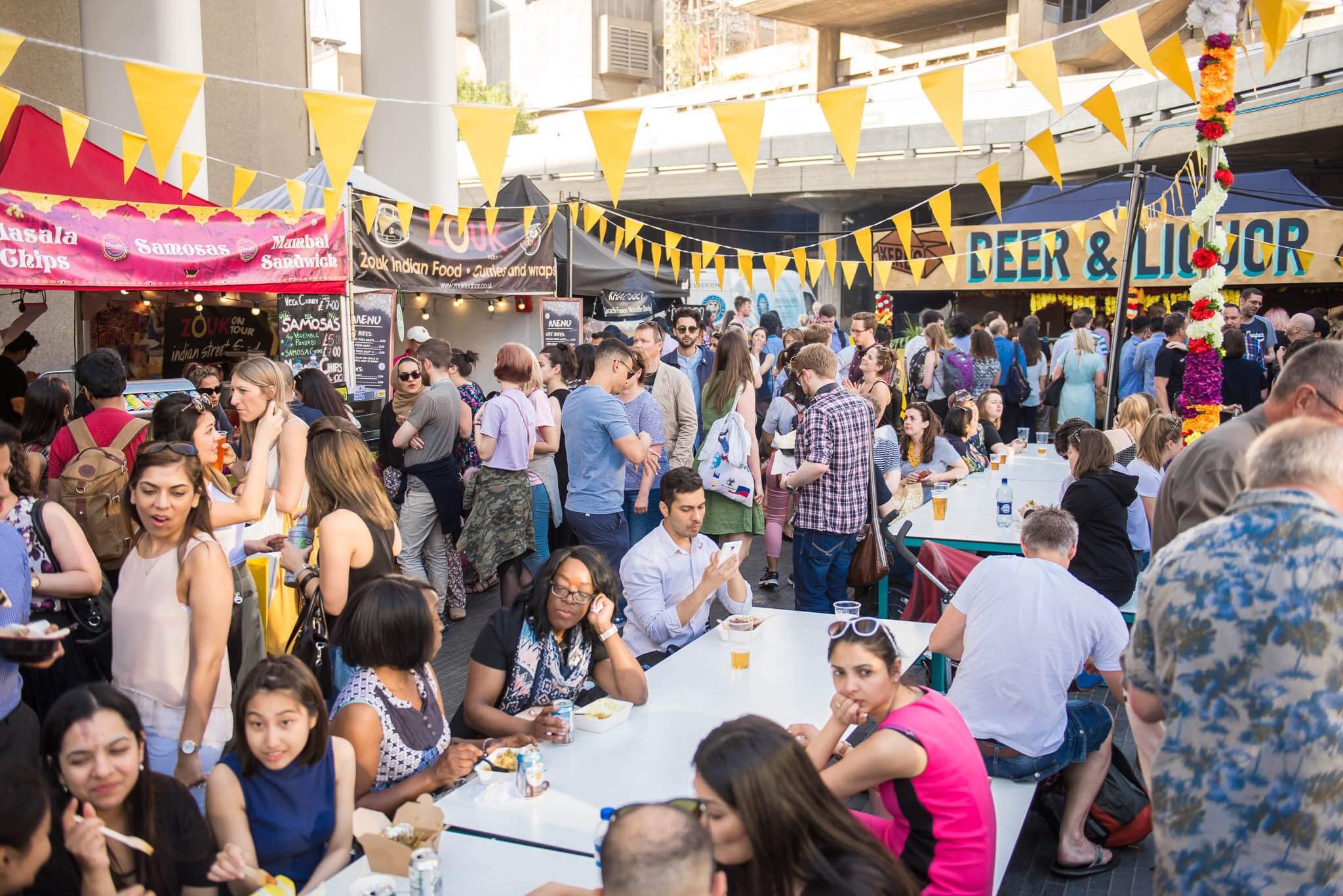 What: KERB are back for a fourth installment of their Alchemy Festival, transforming the SE1 concrete into a rambunctious raft of heat and spice. Expect a flash flood of South Asian flavour (Indian, Bangladeshi, Nepalese and Pakistani) all bank holiday weekend, with 29 traders cooking up specials right through from lunchtime into the night.
The Lowdown: Expect 18 KERBanists (KERB's biggest spice force yet) putting their own unique twists on South Asian dishes. Welcome back old favourites: Dosa Deli and Horn OK Please; the always powerful Baba G and their bhaji-bursting lamb jalfrezi double stacks; Kolkati's sweet masala parathas (this time they're bringing panch phoran-seasoned mutton fries); SpiceBox's Grace Regan introducing a KERBlaboration sweet coconut lassi "doffle" (dosa waffle) with guest trader Black Mylk; and Indian Street Kitchen's forever-fusing Sid and Suj, conjuring up "Desi Quesi" lamb keema quesadillas and "Dhaba Steakathi" wraps.
Price: Free entry
Where: Southbank Centre, London SE1
Photo Credit: Beth Marsh 
2. For a Health and Wellbeing Festival: Be:Fit 
What: Be:FIT London is returning to the capital once again (4th-6th May), with a stellar line up of fitness and yoga classes, such as UN1T and Another_Space, and talks from industry stars, including Joe Wicks, Deliciously Ella and Madeleine Shaw.
The Lowdown: The festival is a three-day celebration of total health and wellbeing jam-packed with motivational talks from the UK's top fitness experts, six studios of incredible classes, plus a shopping village filled with the top brands in the health and fitness industry. The festival's new campaign for 2018, 'Be Your Own' aims to inspire women to love themselves and their bodies, own what they have been given, and encourage body confidence in each other.
Price: Prices start from £25 for an adult day pass. Buy here.
Where: Business Design Centre, 52 Upper St, London N1 0QH
3. For a Saturday Night Banger: Magic Door 
What: After a sold out show back in March last year, Magic Door are hosting a special one-off event on Saturday (5th May). The show's focus is always to create an experiential adventure with no two parties the same, charting a surreal, other-worldly and glittery course through the country's more linear club culture, leading everyone away from the real world for a few truly sublime night of escapism.
The Lowdown: DJs for the night include special guests and Magic Door favourites PBR Streetgang, and Maxxi Soundsystem linking up with London's trio of Itchy Rich, Ollie Mundy and Mark Hume, along with Magic Door's residents Jukes of Hazard and Deano Ferrino taking in an all manner of disco, house and techno.
Price: Tickets from £10 – grab them here.
Where: 2-18 Warburton Rd, London, E8 3FN
4. For Dairy Delights: We Love Cheese Festival
What: London's cheesiest food festival, We Love Cheese, is heading across the river to Deptford Market Yard for their Saturday event celebrating all things fromage.
The Lowdown: Raclette Brothers and Mac to the Future will be joined by South London's grilled cheese connoisseurs Meltsmiths, Original Fry Up Material and What the Fattoush. While permanent residents of the yard will serve up their own cheesy specials for the day and Shane Holland, Chairman of Slow Food in the UK hosts the Deptford Bites Live talks and tasting tent. Expect an extensive selection of cheese producers and importers, all vying to win the coveted We Love Cheese Cup. Returning champions Capo Caccia will be joined by the likes of Heritage Cheese, Somerset Ploughman, Bath Soft Cheese and The French Comte – and you decide who wins.
Price: Free entry
Where: Deptford Market Yard, London SE8 4BX 
5. For a Mexican Fiesta: Pop Brixton 
What: Pop Brixton are turning their South London home into a Mexican mecca to celebrate Cinco de Mayo this year.  Pop will play host to some of Mexico's hottest DJs and bands – and party goers will be able to keep themselves fuelled with tacos from Pop's resident Mexican street food vendor, Maria Sabina.
The Lowdown: Borchi y Su Doble Redoble come direct from Mexico fusing hip hop breaks with brass band fire, Malphino launch their highly anticipated debut LP with a mystical blend of tropical rhythms and all female group Mariachi Las Adelitas UK bring their unique mariachi flavour to Pop Brixton. DJs Coco Maria, Borchi, and DJ Cal Jader bring the vibes from the decks before and after, keeping you moving throughout the day and night.
Price: Free entry
Where: 49 Brixton Station Rd, Brixton, London SW9 8PQ
6. For a Garden Party: John Lewis Summer of Sound on the Roof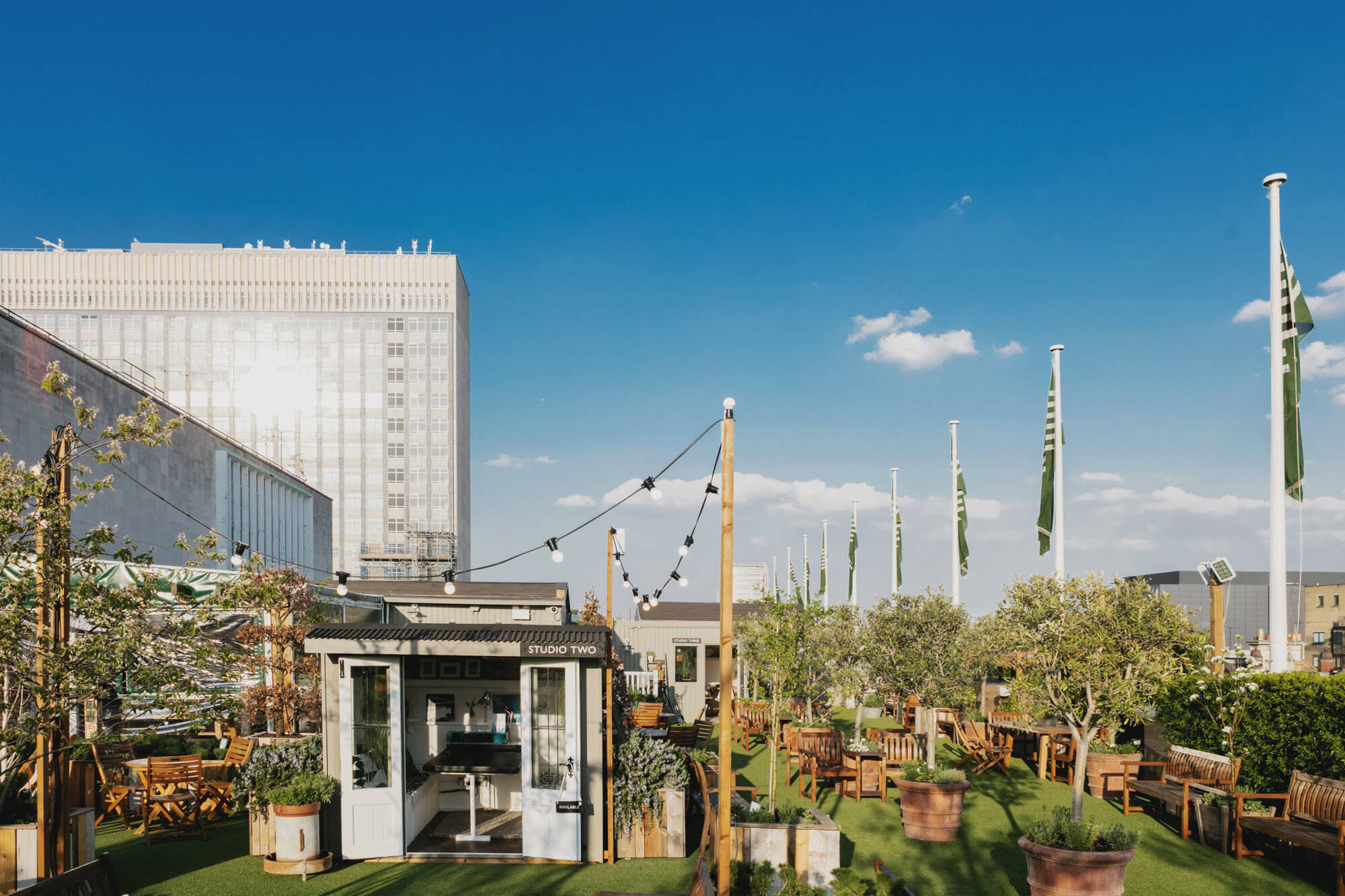 What: Inspired by the capital's love of music and sound, The Gardening Society at John Lewis Oxford Street has had a makeover. Launching with immersive studio spaces curated by revered audio heavyweights Sonos, Ruark Audio and Naim, the newly landscaped rooftop will play host to a season of sound.
The Lowdown: Summer of Sound On The Roof officially opens on Saturday (5th May) with live performances from Daudi Matsiko and Slow Club's Charles Watson, providing a taste of what to expect from the summer-long series. And Butchies will be taking to the rooftop with a mouth-watering menu from their Shoreditch restaurant. Expect their signature buttermilk fried chicken sandwiches, including an exclusive for Summer of Sound On The Roof – the "Freddie Mercur-Bee", a smoky bacon and chilli-infused honey special, using organic honey sourced from local London beekeepers.
Price: Free entry
Where: 300 Oxford St, Marylebone, London W1C 1DX
7. For Margaritas and Mexican Grub: Wahaca 
What: In celebration of Mexico's Cinco de Mayo fiesta, all Wahaca restaurants will be joining the party and offering £5 margarita and mojito cocktails all day and night across both Saturday 5th and Sunday 6th May.
The Lowdown: Wahaca's famous margaritas are shaken and served on the rocks with 100% agave Olmeca Altos tequila, with fresh lime juice or with a fruity passion fruit, hibiscus or tamarind twist. And their mojitos are muddled with fresh lime, mint and Havana Especial rum.
Price: £5 per drink
Where: Locations here 
8. For All Things Portland: You Can, In Portland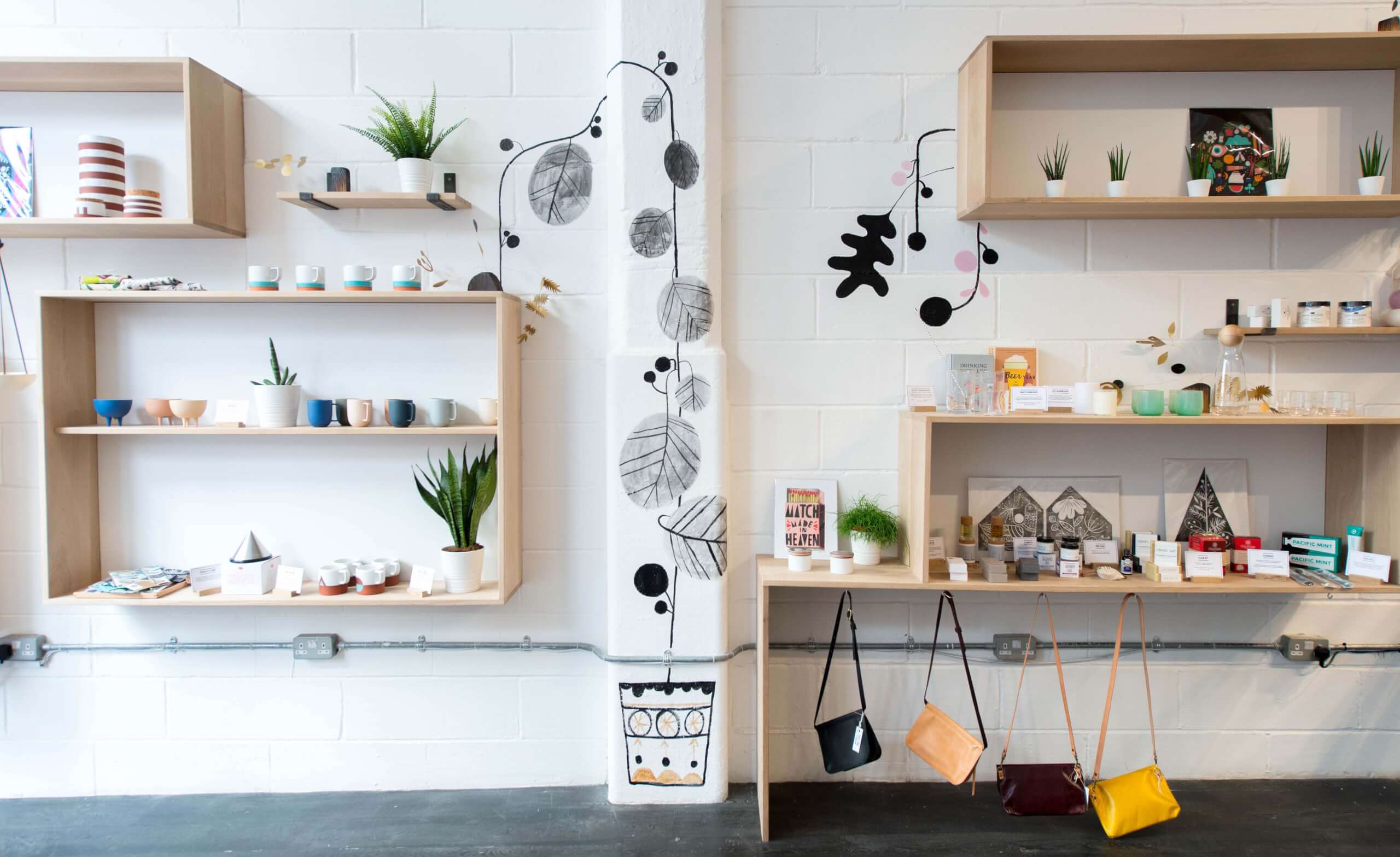 What: Kick start the May Bank Holiday weekend with a host of free activities, as the You Can, In Portland pop-up in Shoreditch comes to a grand finale (closing Monday 7th May). With some of Portland's best bits still to come, this weekend will give everyone the chance to meet the some of the Pacific Northwest city's most inspirational creatives.
The Lowdown: The Dandy Warhols' keyboardist, Zia McCabe – AKA DJ Rescue – will be playing a host of DJ sets over the Bank Holiday weekend at venues Juju's, Ninety One, Rough Trade and the Hoxton Shoreditch. Award-winning mixologist, Jeffrey Morgenthaler, will be mixing up exclusive Portland cocktails behind the bar at Juju's and Ninety One all weekend, and running private mixologists classes featuring Townshend's Distillery's line of tea spirits. If cocktails aren't your tipple, craft beer specialist, Lucy Burningham, will be offering free samples of Portland craft beer and taking part in several Q&A sessions. And there's plenty of merch and Portland crafts to buy too.
Price: Free entry
Where: Old Truman Brewery, 91 Brick Ln, London E1 6QR, UK
9. For Femininity and Fine Dining: An Evening of Meat
What: An Evening of Meat is a unique and provocative dinner installation: a feast of femininity where expressive dance and indulgent food meet to thoroughly inundate all the senses.
The Lowdown: Featuring a fine-dining menu and dancers using a table as a stage, An Evening Of Meat is a powerful conceptual dining experience that explores the all-fours position. As guests sink their teeth into a six course dinner, they are confronted with performers struggling to reach the vertical position. The dancers explore various aspects of the on-all-fours position, such as vulnerability, strength, stability, sensuality, power, domestication, and unbridled wildness.
Price: Tickets from £35, £45 and £60. Buy here.
Where: The Vaults, Leake Street, London SE1 7NN
10. For a Four Course Mexican Feast: Ella Canta 
What: In celebration of Cinco de Mayo, Ella Canta will be serving an exclusive four-course set menu with cocktail pairings for one night only (5th May). Chef Patron Martha Ortiz, has created a menu championing authentic Mexican ingredients and contemporary cooking techniques. The celebration menu is matched with a flight of cocktails made using the award-winning Casamigos Tequila, founded be George Clooney.
The Lowdown: To start, enjoy Maize Chalupas topped with beef and green and red salsas, paired with a Family Paloma – a combination of Casamigos Blanco with rosemary and grapefruit cordial, lime, elderflower, dandelion and burdock bitters. This is followed by Mole Poblano, vegetables and emerald green rice alongside a House of Friend Margarita with Casamigos Reposado, Mandarine Napoleon liqueur, eucalyptus, lemongrass and lime. Next comes a palate cleanser: a sorbet using fresh watermelon, peppermint and smoked chipotle. Finally for dessert, Mexican rice pudding with a Rompope ice cream (inspired by the drink that is believed to have originally been created in the convents of Puebla).
Price: £65 per person
Where: One Hamilton Place, Park Ln, Mayfair, London W1J 7QY
Bank Holiday Weekend Guide: Sunday 4th May
11. For a Day and Night Party: Secretsundaze 
What: The first bank holiday of the year will see Secretsundaze return to Oval Space with headliner Joe Claussell. This will be one of their classic 16 hour day and night marathon sessions running from the afternoon on the terrace and with a line up to fit the occasion.
The Lowdown: There is no one quite like Joe, whether it be his stunning percussive workout productions that pay homage to his Puerto Rican roots or his unique style of Djing: working each record to the bone with his heavy use of the crossover. He is indeed a bona fide legend. Also on the bill is Dutch newcomer Carista as well as Bradley Zero, Charlie Bones, Lorenzo and secret guests.
Price: From £17.50. Tickets here. 
Where: 29–32 The Oval, London E2 9DT
12. For Rooftop Games: Skylight 
What: Skylight at Tobacco Dock will be kicking off another spectacular sun-filled season on bank holiday weekend. This year sees the return of Skylight's urban lawn club setting and with it, a whole host of new additions, improvements and surprises.
The Lowdown: Skylight boasts three floors of bars, street food, live entertainment, croquet, pétanque, screens, DJs and an unrivalled view of London's iconic skyline. For 2018, Skylight will be bringing quintessentially British lawn games to new inner-city heights. An assortment of indoor and outdoor games features across the different levels of the 650 capacity venue, including four croquet lawns (two outdoor) and two pétanque courts. And not forgetting liquid goodness – each level of Skylight is dotted with bars serving an all-new refreshing seasonal cocktail menu alongside spritzes, pitchers, bubbly and wine.
Price: Free entry
Where: Pennington St. Car Park Entrance, Wapping, 􏰀London􏰁 E1W 2SF
13. For an Outdoor Screening: Rooftop Cinema 
What: Rooftop Film Club is once again lighting up the rooftops of London, and that means they'll be heaps of sunset snaps, popcorn, cocktails, deck chairs and the big screen's finest. And this year, Rooftop Cinema is hosting an unrivalled big-screen celebration of cult classics and undiscovered gems.
The Lowdown: Over at the Queen of Hoxton, they're going for a spectacular Lost Vegas theme. Head there early for great beers, even better cocktails (on tap) and sunset selfies, before sitting down to watch Fear and Loathing in Las Vegas. At Roof East in Stratford, Rooftop Cinema are celebrating the 30th Anniversary of a Tom Hanks classic, Big, and in Peckham, Bussey Building will be showing, Beast. Come up early for spectacular views across South London and the city as well as our their own Bussey Rooftop Bar.
Price: £15.95 for adults; £18.50 for a seat with bottomless popcorn. Tickets here.
Where: Locations here 
Bank Holiday Weekend Guide: Monday 4th May
14. For a Sherry Takeover: Brindisa Shoreditch 
What: To celebrate the annual Spanish festivities of Feria de Jerez or Feria del Caballo (Horse Fair), one of the most important celebrations in the municipality of Jerez de la Frontera in Andalusia, Brindisa Shoreditch have created a Sherry Sip and Snack menu which will be available throughout May, as well as a Sherry Takeover event over the first bank holiday.
The Lowdown: The menu will see traditional snacks such as Smoked Anchovies, Gordal Olives with fresh orange and oregano, and Iberico ham, each paired with a recommended sherry. The bar team have also shaken up some unique sherry cocktails including Rebu-Tea-To with Manzanilla en Rama sherry, lemon and lime, Earl Grey syrup and mint, and a Sherry Spritz No. 2 with Amontillado Napoleon, Kamm & Sons, cinnamon and Pedrino tonic.
Price: Dishes from £6
Where: 152 Curtain Rd, London EC2A 3AT
15.  For a Trip to the Flicks: Everyman Cinemas
What: Everyman Cinemas is taking its Music Film Festival to venues across London for the fourth consecutive year, with a line-up as eclectic as ever. The slate includes pieces about some of the most influential and interesting musicians in history, in genres spanning from punk to trip hop. As always, there will be, enlightening Q&As with directors and artists themselves, and fantastic live performances.
The Lowdown: The first event will be a screening about The Slits; the world's first all-girl punk band, contemporaries of The Clash and The Sex Pistols and pioneering godmothers of punk. Fronted by the irrepressible Ari Up, the band has inspired generations of artists, from Sonic Youth to Sleater Kinney. Drawing on incredible archives including interviews with surviving band members Tessa Pollitt, Viv Albertine and original drummer Palmolive, the film tells the story of a group that literally changed the cultural landscape of patriarchal Britain in the 1970s with a fierce feminist message. The screening will be followed by a Q&A with the band's bassist Tessa Pollitt and album producer Dennis Bovell.
Price: Reserve a space here 
Where: Screen on the Green, 83 Upper St, London N1 0NP
16. For a Summer Session: Magic Roundabout
What: The iconic Magic Roundabout has returned for one very special last season this summer, with a brand new look for 2018: urban jungle. Sadly, all good things must come to an end and this summer will be the last, as plans to redevelop the land commence at the end of the year. But not before one last run of events and some special closing parties along the way.
The Lowdown: The whole space has been kitted out with glowing neon lights, a paradise waterfall, futuristic and beautiful Avatar style jungle flora and fauna. Smoking Lotus and Burger Bear are on site offering delicious award-winning food, and there's loads of bars knocking up cocktails along with other alcoholic greats.
Price: Free entry
Where: 16 St Agnes Well, London EC1Y 1BE