It's another great month for art in London, no surprises there. We're going to see bright Spanish colour at Victoria Miro, photographs of ballerinos by Andre Uspenski, and more great sculpture at Lisson Gallery – this time courtesy of Anish Kapoor. Elsewhere in the city Tate Britain has a gay spring in its step, presenting a seminal show highlighting the brilliance of queer British art. Here's our guide to the best this April:
For LGBTQ Art: Queer British Art 1861-1967 at Tate Britain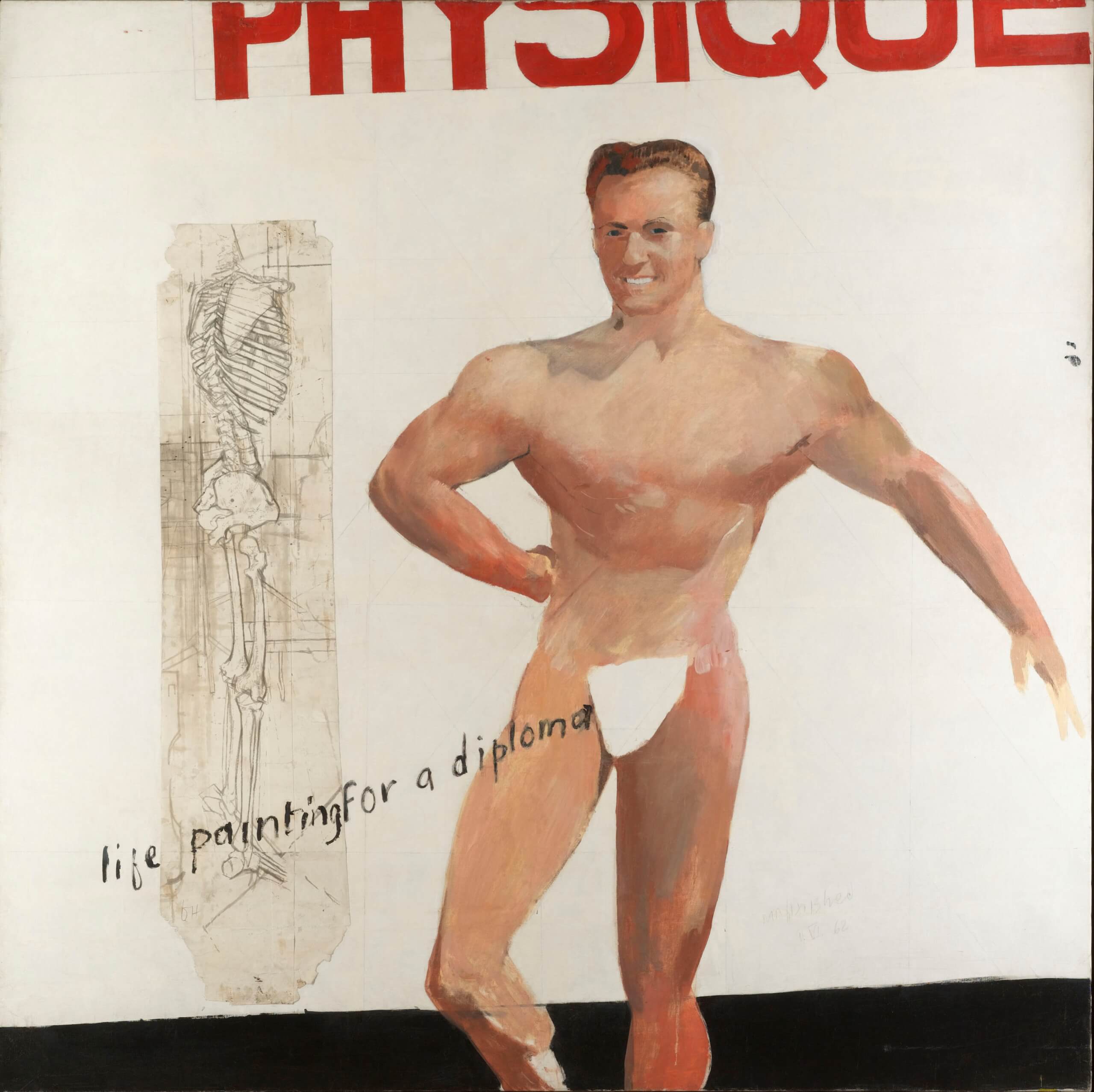 The Lowdown: About bloody time. Tate Britain has laid down the gay gauntlet, and organised the first exhibition that takes LGBTQ art history figures' sexuality seriously. We (museums and galleries) tend to systematically side line the non-heteronormative sexuality of famous artists. So often literature mentions it in passing as a minor detail. I'm not for a moment suggesting that sexuality entirely defines these artists. It doesn't. But it's brilliant to see Tate addressing this issue so visibly.
Gay art has long been associated with the erotic. Illustrations of policemen and firemen with their naughty bits hanging out of their trousers come to mind. Stuff like that. This perception is ignorant of the fact a number of the most accomplished and celebrated artists of all time fell under the LGBTQ spectrum. Queer British Art features works from 1861-1967, and explores how artists reacted to the differing and developing assumptions around sexuality during their lifetimes. Paintings by John Singer Sargent, Dora Carrington, Duncan Grant, and David Hockney are on display, amongst many others. This is one of summer's unmissable exhibitions.
When: Queer British Art runs from the 5th April until the 1st October 2017.
Where: Tate Britain. Millbank, Westminster, London SW1P 4RG. Tickets from £15, members go free.
Photo Credit: Queer British Art, David Hockney. Yageo Foundation. 
For Female Perspective: Underneath at Lawrence Alkin Gallery
The Lowdown: Underneath is a collaboration between Soho based Lawrence Alkin Gallery and ArtLeadHer, an organisation dedicated to empowering women in the arts. The meticulously curated exhibition brings together 11 female artists in differing career stages. From the female perspective themes of struggle, pain, softness, and power are explored. A celebratory journey through womanhood and the dynamics of femininity.
When: Underneath runs from the 7th April until the 6th May 2017.
Where: Lawrence Alkin Gallery. 42 New Compton Street, London. WC2H 8DA. Admission free.
Photo Credit: Underneath At Lawrence Alkin, Delphine Diallo. 
For Sculpture: Anish Kapoor at Lisson Gallery
The Lowdown: The Lisson Gallery is truly a wonderful place. Particularly good for sculpture, they present show after show of the best in contemporary art. This year marks the gallery's 50th anniversary, and in that time they've made a few friends. Take Anish Kapoor for example, who during April will be exhibiting with the gallery for the sixteenth time.
Kapoor is arguably most famous for his mirrored sculptures. We're all familiar with his public art commission for Chicago, the giant silver kidney bean named Cloud Gate. This exhibition presents an altogether darker, rougher, and less polished collection of works.  They are in line with Kapoor's tendency toward the organic, but have an unsettling, vaguely disturbing quality. An excellent chance to diversify your understanding of one of Britain's most eminent sculptors.
When: Anish Kapoor runs until the 6th May 2017.
Where: Lisson Gallery. 52 Bell Street, Marylebone, London. NW1 5DA.  Admission free.
Photo Credit: Anish Kapoor, 2017. Courtesy Lisson Gallery. 
For Human Beauty: Andre Uspenski at Levin Miller, The Old Truman Brewery
The Lowdown: Andre Uspenski was once a skilled dancer with the Royal Ballet. Sadly, an injury forced him into retirement. Refusing to turn his back on the ballet community for good, he instead became a performance photographer. Uspenski's background as a dancer gives him a unique understanding of movement, intrinsically important to properly representing his subjects. Today he works with dancers and choreographers across the world capturing portraits that bridge the gap toward fine art. They are captivating, sensual, beautiful, and sexy. If you like looking at people with the bodies of Greek gods, this is the exhibition for you.
When: Andre Uspenski runs from the 28th April until the 16th May 2017.
Where: Shop 8, Old Truman Brewery. 91 Brick Lane, London. E1 6QRX. Admission free.
Photo Credit: Andre Uspenski
For Eclectic Art: Stefanie Heinze at Pippy Houldsworth Gallery
The Lowdown: Viewing German painter Stephanie Heinze's works is like going on an acid trip. Heinze paints vivid, dreamlike scenes where semi-corporeal forms blend in and out of each other. Each one is a confusing but beautiful little hallucination. This is the artist's first major solo show. She's one to watch.
When: Stefanie Heinze runs until 22nd April 2017.
Where: Pippy Houldsworth Gallery. 6 Heddon Street, Mayfair, London. W1B 4BT. Admission free.
Photo Credit: Stefanie Heinze, Genuflect Softly. 
For Contemporary Art: Secundino Hernàndez: Paso at Victoria Miro
The Lowdown: Spanish artist Secundino Hernàndez is going large for his second show with Victoria Miro. The show will be split across Mayfair and Wharf Road, filling both of the gallery's exhibition spaces. Hernàndez is something of an enigma within the contemporary art world. His works are eclectic, varied, and non-linear. Some works are bold, bright, and brilliant, full of vibrant Spanish colour. Others are minimalistic, monochrome, and in places resemble East Asian brush painting. The artist often uses built up pigment which is subsequently excavated and stripped giving the paintings a feel of the archaeological. No doubts that this will be worth seeing, Victoria Miro shows always are.
When: Secundino Hernàndez: Paso runs until the 6th May 2017.
Where: Victoria Miro, Wharf Road and Mayfair locations. Admission free.
Photo Credit: Secundino Hernàndez
For Topical Art: Fred Tomaselli: Paper at White Cube Mason's Yard
The Lowdown: Probably the most topical exhibition in London right now, Fred Tomaselli's Paper is all about that most charged of trigger phrases: Fake News. The majority of the paintings are reworked covers of the New York Times, where Tomaselli has added eclectic deformities to leaders such as Trump, May, and Netanyahu. He reminds us that the news we read can never be objective. That there's always an agenda. We particularly liked one painting that renamed the stars after illegal/endorphin heavy substances.
When: Fred Tomaselli: Paper runs until the 13th May, 2017.
Where: White Cube Mason's Yard. 25-26 Mason's Yard, St. James's, London. SW1Y 6BU. Admission free.
Photo Credit: Fred Tomaselli. Photo – White Cube (Max Yawney). 
For Images from Yesterday: Double Take at Skarstedt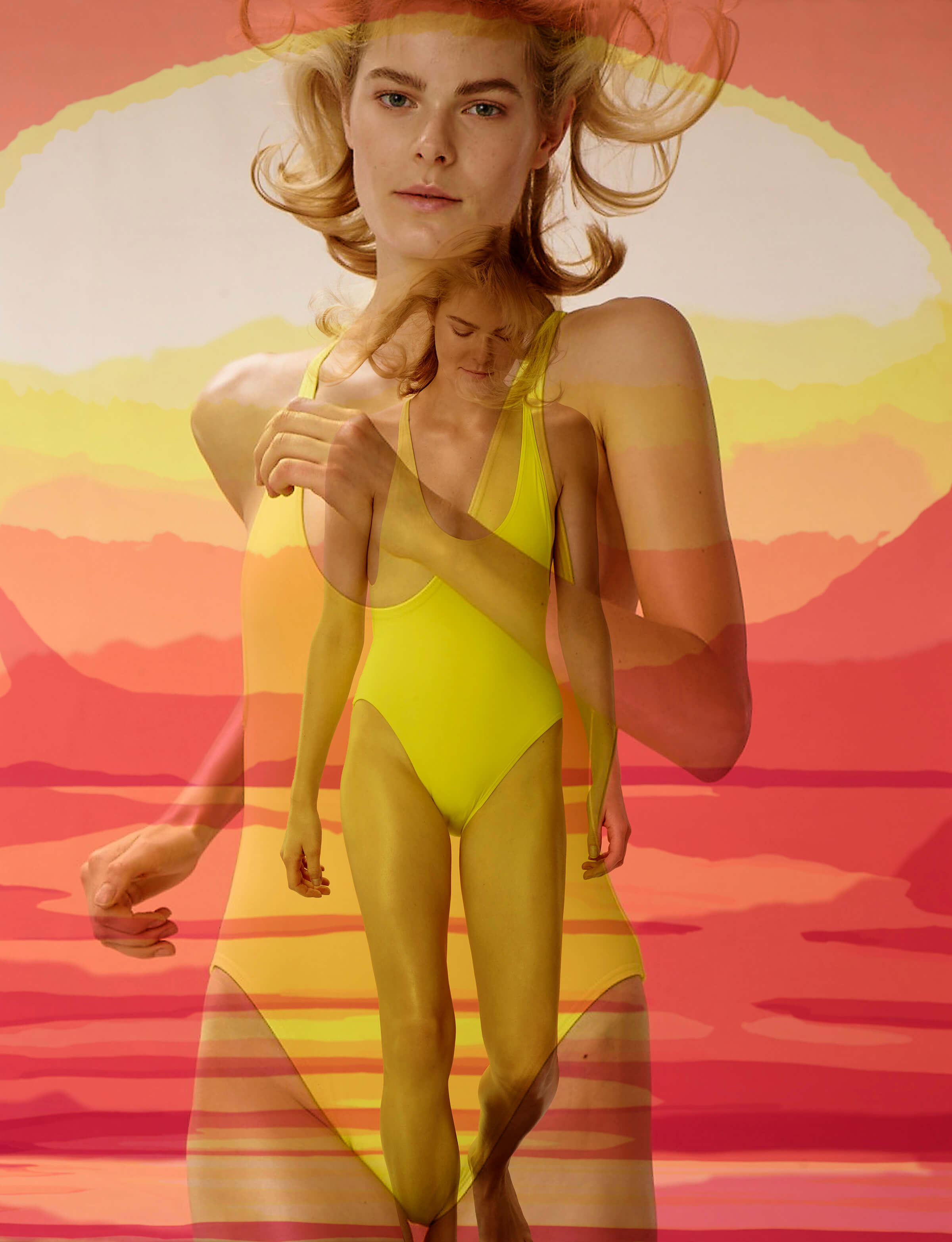 The Lowdown: Double Take looks at how artists rework images that already exist. This practise is called 'appropriation' and it's pretty widespread in the art world. A lot of the images included here are from the 60s, reworking the 20th century's most significant pop-culture decade for the current age. They've included the controversial king of artistic appropriation Richard Prince several times. His works are seminal in this genre. There's a lot of humour here, so whatever depths the curators may have been trying to plunge, the overall tone is light hearted and easily enjoyable.
When: Double take runs until the 22nd April 2017.
Where: Skarstedt Gallery. 8 Bennet Street, St. James's, London. SW1A 1RP. Admission free.
Photo Credit: Double Take, Starstedt. Roe Etheridge, Courtesy of the Artist and Andrew Kreps Gallery, New York.