From a cocktail masterclass to a European food market – we've handpicked the best events the capital has to offer this weekend. Let's get exploring:
1. For a Boozin' Good Time: Jack Friday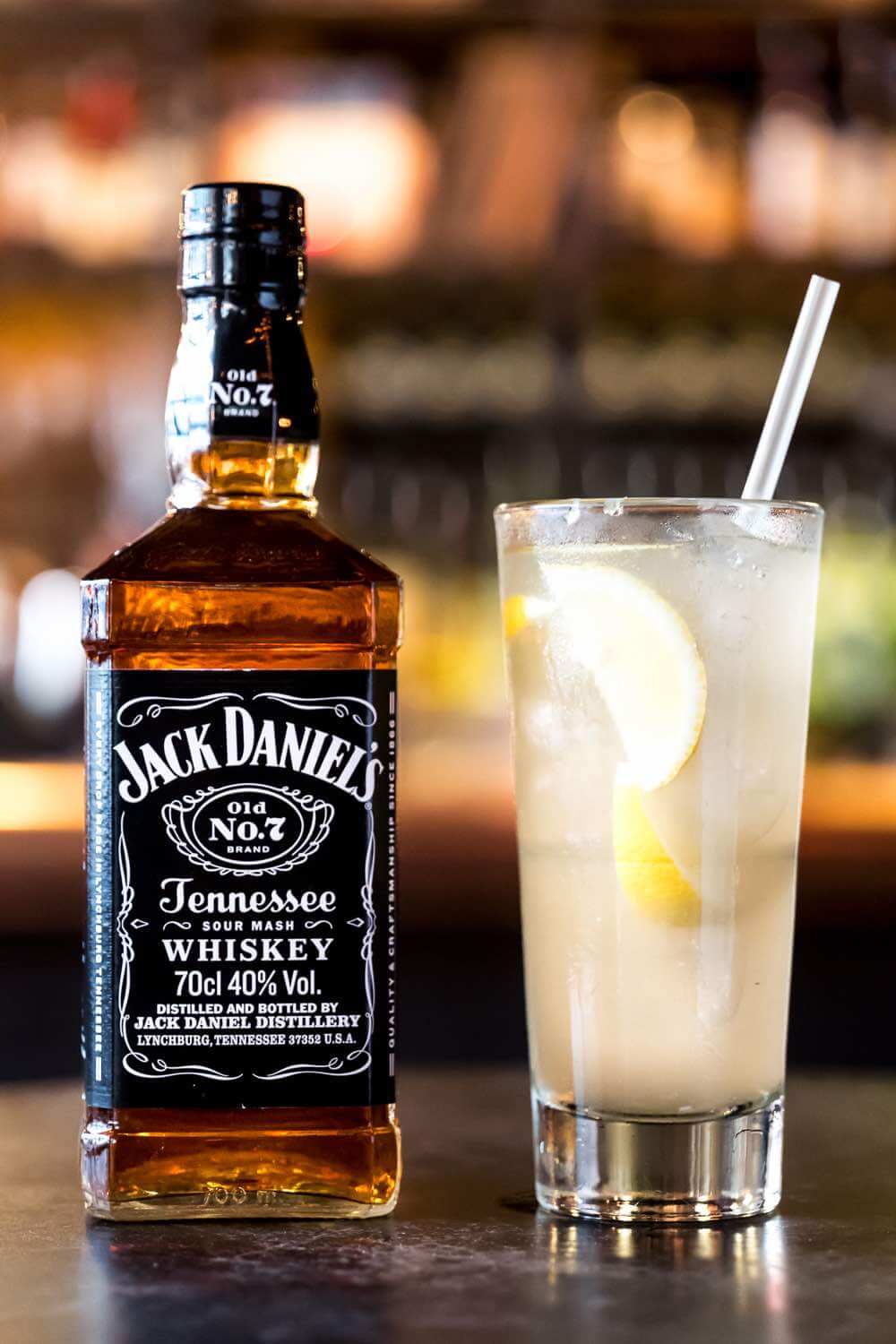 What: There's an age-old tradition at the Jack Daniel distillery in Lynchburg, Tennessee; employees are gifted a bottle of Jack Daniel's on the first Friday of the month as a thank you for all their hard work. The UK team liked this idea so much, they decided to bring something similar to British shores. Introducing Jack Friday, a celebration of everyone's favourite whiskey on Friday nights with renowned live music curator of 'This Feeling' fame, Mikey Jonns.
Why: Old Street Records will host Jack Friday events every Friday in September, with the first 20 consumers through the doors at each event receiving a complimentary Jack Daniel's cocktail when hash tagging #JackFriday. They've even created a bespoke twist on the Lynchburg Lemonade cocktail for the occasion, too. MEATLiquor restaurants nationwide will sell a 'Jack Palace' burger, combining their juicy beef patty with buttered onions marinated with the distinctive character of Jack available throughout September.
Price: Free entry to Old Street Records
Where: 350-354 Old St, London. See Meat
2. For a Photography Exhibition: INDIE50
What: INDIE50 is a new award celebrating some of the most influential yet unsung heroes of independent live music in the UK. The award, which was announced last week, was open to the public for nominations before being decided by a panel of industry judges including BBC 6 Music's Tom Ravenscroft, Moshi Moshi's Stephen Bass and General Manager of The Great Escape Kevin Moore, amongst others. To run alongside the award, the committee opened the INDIE50 photographic exhibition at 71A Gallery in Shoreditch.
Why: Commissioned to shoot each of the INDIE50 within their natural habitat, lauded music snapper Dan Wilton travelled from Totnes to Glasgow, Margate to Manchester, Liverpool to Leeds to capture this vital, if disparate, group of pros and passionate behind-the-scene-ers. Their results have been compiled into an exhibition by Dan, 'Don't Be A Dick', being shown until the 8th September.
Price: Free entry
Where: 71a Gallery, 71 Leonard St, London EC2A 4QS
3. For a Discussion: Holoscenes at Broadgate 
What: This September, making its UK debut, live performance installation, Holoscenes, will appear at Broadgate as part of the London's Burning programme. Taking place in Exchange Square from today (1st) – Sunday (4th) September, the entrancing artwork will captivate by passers as it explores the theme of crisis in the modern world, and how individuals and art respond to disaster.
Why: To coincide with the appearance, Broadgate will host an exclusive talk on Friday (2nd September) with globally renowned artist Lars Jan – creator of Holoscenes – and Artistic Director of Artichoke Helen Marriage, whose previous work includes acclaimed light festival Lumiere London. Exploring the importance of art in the chaotic modern world, the duo will examine the threat surrounding our cities due to climate change  and pose the questions: How does this affect us? Are we even aware of it? How can art help?
Price: Tickets for the discussion and a light lunch are £5 and can be purchased here
Where: Broadgate Welcome Centre, 3 Finsbury Ave, London EC2M 2PA
4. For an Art Attack: Style Sketch Show 
What: On Saturday (3rd September), the renowned fashion-led artist Clym Evernden will visit stores throughout Regent Street to capture the sartorial style of shoppers, from effortless elegance or the edgy looks seen on the street, in quick ten minute illustrations. He will be on the look-out for Regent Street's best-dressed in stores such as Kate Spade, Karl Lagerfeld and more.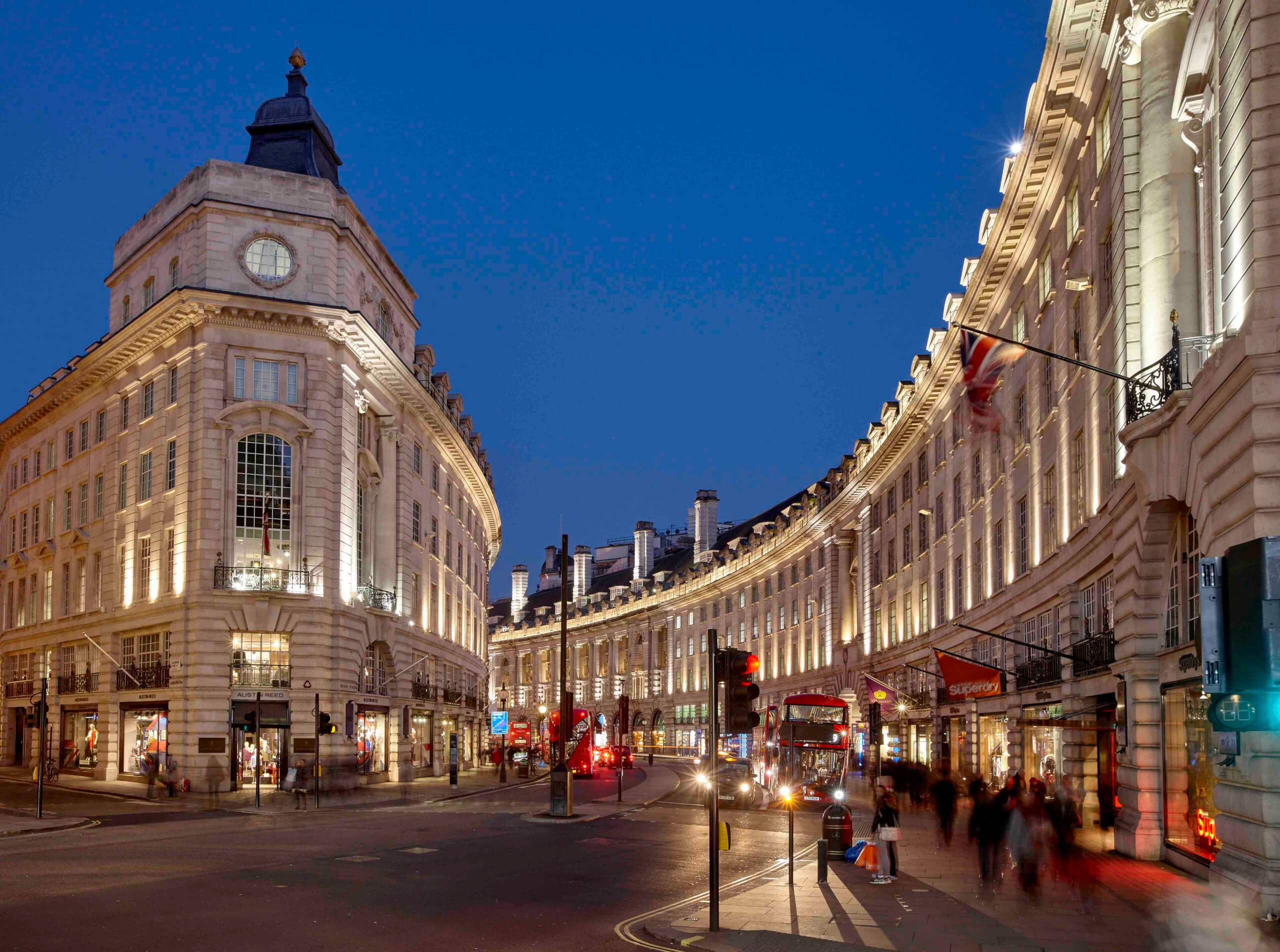 Why: Clym is an award winning artist and art director with a signature ink-based style which has evolved to encompass set design, animation, and mixed media. Clym has created artwork, animations and directed marketing campaigns for global brands such as Louis Vuitton, Net-A-Porter and Moët Hennessy.
Price: Free, if your garms look swish.
Where: Across Regent Street
5. For Fun Activities For Free: Live At Zedel's Free Weekend
What: This weekend sees the launch of Live At Zédel, Soho's new live entertainment concept. To celebrate they're treating everyone to a weekend of free music, theatre, cabaret and comedy. Taking place throughout the entire building on Saturday (3rd) and Sunday (4th September), and featuring performances from some of the programme's biggest stars, Live At Zedel's Free Weekend will exclusively preview these exciting new shows and more, completely free of charge.
Why: Hosted by restaurant critic and Masterchef judge Jay Rayner, Saturday will see some of the stars of the new season join the club's own select band of musicians to perform sets throughout the day. Performing in the three shows across the evening, the Saturday night shows will feature household names like Cath Tyldesley and Anne Reid alongside young talent like The Hamiltons, Twinnie Lee Moore and Phoebe Ray. With a focus on theatre and cabaret, Sunday will be an evening of fun, frivolity and laughs. Enjoy performances from some of the UK's most exciting companies, like Etch Theatre and Play Theatre, and Live At Zedel's resident drag girl group DENIM will be showcasing some risqué new material.
Price: Free (in case you hadn't already guessed)
Where: 20 Sherwood Street, London, W1F 7ED
6. For Food: The Epicureans' Market
What: Although summer may be coming to an end, the upcoming month shows no signs of slowing down, particularly around the capitals' Thames. The river will be coming to life throughout the month of September with the Totally Thames Festival, where you can feast on street food at The Epicureans' weekly food market at St Katharine Docks. Taking place every Friday from 11-3pm, The Epicureans' Street Gastronomy market at St Katharine Docks is the perfect place for everyone to stock up on fuel with some incredible street food.
Why: With some of the most popular street food names in the industry, including Crafty Pies, Muffin Man, House of Dodo and Dhan Waffle, The Epicureans' market feels like a sensory trip around the globe. Offering everything from flavoursome Mauritian curries, to silky stuffed gyozas, the food market brings together an eclectic mix of styles, ingredients and flavours
Price: Free entry
Where: St Katharine Docks
One for your diary..
7. For a Boozy Education: Wild Honey 
What: This September will see the launch of 'The Magnificent 7', a series of cocktail masterclasses hosted at Anthony Demetre's Michelin-starred, Wild Honey. The first class will be held on Monday (5th September), with more to follow every Monday evening at the restaurant's intimate seven-seat counter.
Why: Wild Honey's resident cocktail expert, Chris Cavaille, will host each masterclass, with every month celebrating a different spirit. The bespoke evenings will take everyone through the history of the drink, from a tale or two on the Negroni to anecdotes on Mescal, all accompanied with a trio of tastings. Starting the series in September will be Gin, featuring Brighton Gin distilled by the English seaside paired with a Squid and mackerel slider with cucumber ketchup.
Price: £40. Book your tickets here 
Where: Wild Honey, 12 St George Street, London, W1S 2FB