There are lots of fantastic things to do in London this weekend; to celebrate the 4th anniversary of Boris' Bikes, they are dropping the hire fee, meaning you can cycle for free (maintaining that you dock every 30 minutes) all weekend. You could also pop down to Camden Beach for a cheeky Tiki until the 23rd of August. Save time London, here's 7 things you need to do this weekend:
1. Eat Doughnuts + Get Pampered at Seven Dials Spotlight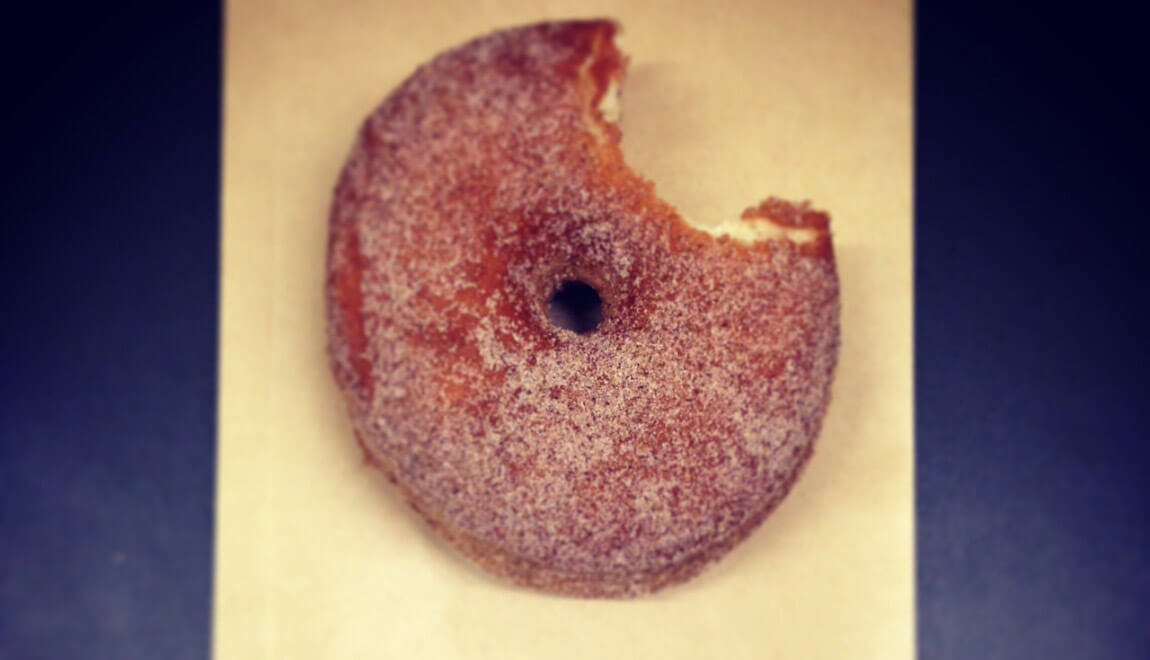 What: This Saturday at Seven Dials there is live entertainment, performances on the pop-up lawn and outdoor fun for all. The local shops will also be offering in-store discounts, music and complimentary drinks for shoppers, too.
Where: Seven Dials, 7 Monmouth Street, London, WC2 9DA
Eat: Street food. And lots of it. Stalls include Crosstown Doughnuts, Big Apple Hot Dogs and more and there will be chocolate delights from Hotel Chocolat's Roast & Conch, a banquette of freshly cut meats and cheeses from La Bottega or head to Rossodisera for Le Marche aperitif with a glass of spritz and nibbles. Wildwood Kitchen are also going be providing an ice cream van and Earlham Street Clubhouse will be showcasing their cocktail making skills in an outdoor bar.
Try: The pop-up hair salon with complimentary gin bar at Karine Jackson. No appointments necessary, people can just wander up for a quick up-do or fringe trim, sink a free gin cocktail while they're there and grab a goody bag of lovely hair products when they're done.
Saturday 16th August 2014 from 12-7
2. Delve into London's Stranger Afternoon Tea Offerings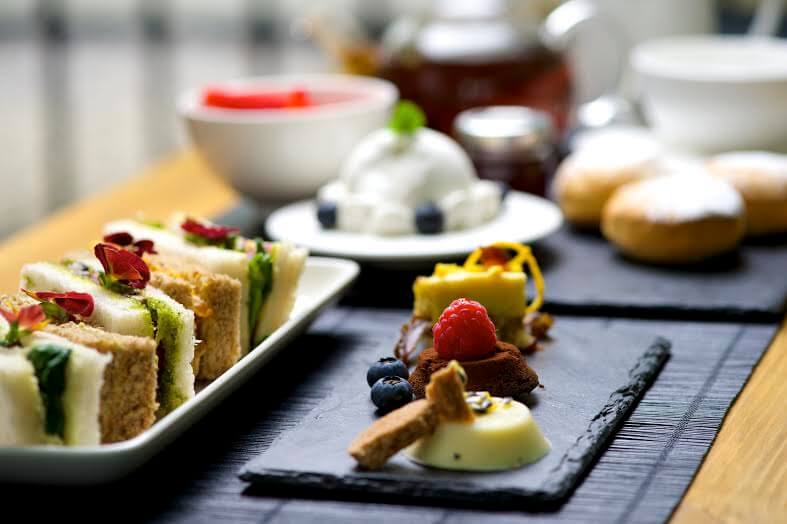 What: If you haven't get indulged in a spot of afternoon tea for National Afternoon Tea Week, then why not put aside this Sunday for a little treat.
Where: Some of our favourite unusual, less calorific afternoon teas in London are:
– The 'Tea-Tox' at Brown's Hotel; a lighter, gluten-free option with some serious good herbal teas.
– The 6-course Dim Sum Sunday Tea at Hakkasan London with steamed dim-sum and more.
– The Vegan Afternoon Tea at La Suite West, which includes a totally vegan, dairy-free menu of sweet treats.
For more information on cool unusual teas, see here.
3. Explore the Art of Dining Pop-up

What: The Art of Dining is a special pop-up throughout August and September exploring the relationship between food, art and colour. Each course will be served with different music; expect a crazy night of fun and sensational food designed by some of the UK's best chefs. Read more here.
Where: Carousel Restaurant, Marylebone High Street
Price: £50 per head
4. Get Crafty + Drink Lots of Beer at the London Craft Beer Festival
What: This festival, you guessed it, is a celebration of all things hoppy and brewed. There's 24 breweries from London, the UK , Europe and USA pouring their wares. Tickets are £35 and give you entry, a festival tasting glass, festival programme and the opportunity to try every beer in the building. If you're looking for something even bigger, the Great British Beer Festival also takes place this weekend.
Eat: There will be amazing food inspired by craft beer; with local artisan producers, including treats by Ginger Pig and the Ham & Cheese Co. Live music and DJs too!
Where: Oval Space, 29-32 The Oval, London, E2 9DT
Price: £35 per head
Saturday 16th and Sunday 17th August 2014
5. Tuck into a FEAST at Foodies Festival, Battersea Park
What: FEAST at Battersea Park returns this weekend with even more tasty treats for you to tuck into. As well as an extended Street Food Avenue serving up the country's best street food, there is also an artisan Producers Market to explore. You can also take a champagne, beer or cocktails masterclass. watch London's top chefs cooking live in the Chefs Theatre and get top tips from the experts in the Cake & Bake Theatre and outdoor BBQ Arena. There is also a Childrens Cookery Theatre for the little foodies to explore their taste buds and learn how to cook food from around the world.
Eat: Don't miss the Chilli Eating Challenge at 5pm every day
Where: Battersea Park, London
Price: Tickets from £12 – available here
Friday 15th, Saturday 16th and Sunday 17th August 2014 

6. Listen to Jazz at the Canary Wharf Jazz Festival
What: London's largest jazz festival is on this weekend. Jazz-funk, Latin, big band, soul, instrumental, folk and jazz are all represented in this year's line-up of world class artists. Whether you are completely new to jazz, an enthusiast or just love all types of music then do not miss Canary Wharf's celebrated summer festival of established and rising stars.
Where: Canada Square Park, Canary Wharf, London
Price: Free!
Saturday 16th and Sunday 17th August 2014 
7. Take a Fat Buddha Yoga Class
What: Fat Buddha Yoga is a modern approach to yoga for the next generation of urban yogis founded and taught by DJ and Yoga junkie Jessica Skye. Her sessions are set in unique spots with an emphasis on ambience and the integration of music by creating tailor made mixes to go with every class. The sessions are open level dynamic Vinyasa Flow and suitable for any ability from yoga virgins, rookies to pros. You can always expect a mix of club lighting, candles, disco balls and awesome tunes, not to mention some sweat and a heap load of zen.
Where: Queen of Hoxton Rooftop, Shoreditch @ 11 am on Saturday and Southplace Hotel @ 1pm on Sunday
Price: £10 – total bargain.