Top 7: London Events to Celebrate International Women's Day 2022By Iona Goulder
With International Women's Day 2022 on the horizon, we've rounded up 7 unmissable events that celebrate women's achievements and reinforce a commitment to women's equality. Expect female-led dinners, collaborative menus and a series of talks. Get booking, stat:
What: From 8th – 12th March, Carouselin Fitzrovia, will be throwing an all-out International Women's Day spectacle spanning five nights with five leading female chefs, in collaboration with Clare Finney, award-winning food writer and author of 'The Female Chef.'
Each chef will be offering a unique 5-course menu for 46 guests at a time. First up will be Sam Evans and Shauna Guinn from Barry in Wales on Tuesday 8th March, with their critically acclaimed low and slow BBQ techniques inspired by the Deep South; followed by Sabrina Gidda on Wednesday, who will be drawing on a medley of influences from both her upbringing and time spent in professional kitchens (most recently, the
women
's only AllBright club). Thursday night will be dedicated to all things Angela Hartnett, with her sophisticated yet simple Italian inspired cooking; and Julie Lin will see in the weekend. The series will conclude with chef, broadcaster and food writer, Romy Gill MBE, who will be delivering another bountiful feast of West-Bengal-meets-the-West-
Country flavours.
Where: 19-23 Charlotte Street, Fitzrovia, London, W1T 1RL
Tickets: To book please click here 
Photo credit: Liz Seabrook
What: In celebration of International Women's Day on Tuesday 8th March, south east London's finest Peckham Cellars will host a one-off 'Women of Wine' guest chef dinner collab with east London chef duo Missy London, complete with wines paired by Peckham Cellars' own founder/sommelier Helen Hall, all chosen from female winemakers.
Expect a four-course feast with dishes including: Salt cod brandade crostini with pickled rhubarb; Fried calcots with harissa mayo; Braised chicken coq au vin with pickled raisins; and Citrus tart with housemade creme fraiche.
Where: Peckham Cellars, 125 Queen's Road, Peckham, London SE15 2ND
Tickets: £45. Buy here.
What: Ottolenghi's NOPI is celebrating International Women's Day with a one-off event that brings together some of the group's leading female chefs and recipe developers. Yotam will be on hand to introduce these incredible women on the night (8th March) and these never-seen-before dishes will stay on the menu until the end of the month.
The 7-course menu will comprise of a colourful medley of sharing plates by Noor Murad, head of the Ottolenghi Test Kitchen, Elaine Goad, head chef at Ottolenghi Chelsea, and Saori Takomoto of NOPI. The baking wizard that is Verena Lochmuller (Ottolenghi Test Kitchen) will oversee dessert, while NOPI's Anastasia Xar will curate a wine selection showcasing only the very best female wine producers; and Valentina Bordin will kick off the evening with a signature cocktail.
Where: 21-22 Warwick St, London W1B 5NE
Tickets: To book a table for the evening, or to try the menu throughout the month, visit the Ottolenghi website.
What: Marguerite (a members club for women and non-binary people) will be hosting a life-drawing workshop on Monday 7th March led by Partnership Editions artist Laxmi Hussain. In celebration of International Women's Day, the class will explore the beauty of the female form using Derwent art supplies. This will be followed by dinner at Wild by Tart, the restaurant and events space from Lucy Carr-Ellison and Jemima Jones.
Where: 3-4 Eccleston Yards, London, SW1W 9AZ
Tickets: £75. Available to purchase for non-members. See here. 
What: To celebrate the achievements and contributions of women both past and present, Alex Hely-Hutchinson, founder of Stoney Street, will host a female-led ticketed dinner on the 8th March. Each chef will present a dish inspired bu the women who have shaped their lives. Joining her at the helm in the kitchen will be Freddie Janssen, Masha Rener, Chantelle Nicholson, Judy Joo and Claire Ptak with wine pairings for the evening created by Alexandra Price.
Where: 2-3 Stoney Street, Borough Market, London SE1 9AA
Tickets: Buy here.
What: Peckham Levels has three brilliant events for celebrating IWD. The Black He(art) Exhibition (8th March – 9th April) is a month-long showcase inviting viewers on a journey to explore the theme of Black femininity via the medium of art.
The Power of Womxn (8th March): watch, listen to and experience the incredible power of female and non-binary talent at The Power of Womxn. Platforming incredible local talent including singers, poets, spoken word artists, dancers, and impact entrepreneurs doing incredible things in their community, the event raises funds for Refuge: a charity that works locally supporting women and children escape from domestic violence. And lastly, The Sisterhood of Arts 
International
Women
's 
Day
Celebration – 12th March. Run by Sisterhood Arts, this is a 
day
 of female celebration featuring a female-led pop up market, talks and workshops led by and for 
women
 working in the arts and creative industries
Where: 95A Rye Ln, London SE15 4ST
Tickets: Tickets available here.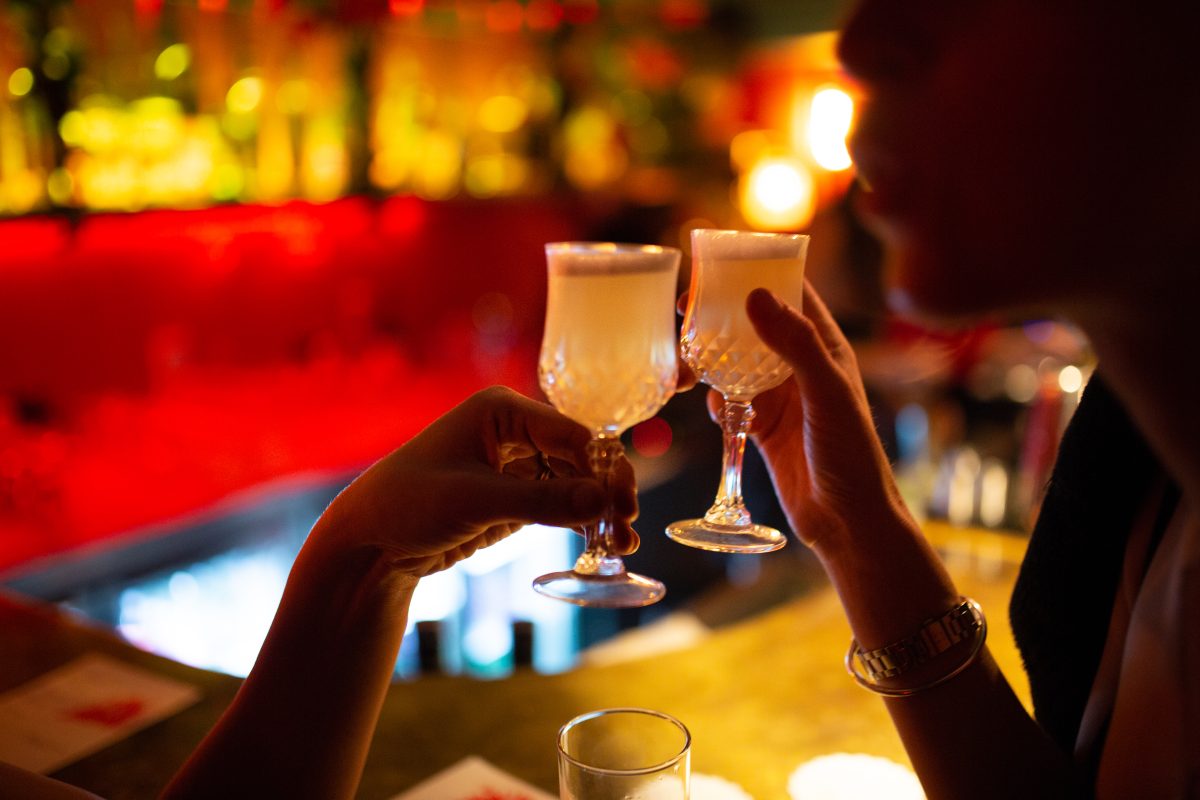 What: For International Women's Day, co-founder and cultural programmer, Lucia Massey, has curated the event called 'Herbody'. It will be a night of soulful, sensual sass served up by the sounds and songs of the Sisterhood. Maddy + Holly Roxanne present their respective companies Muthaship + Muvaland and speak about their journeys as women creating new visions for the music industry, with support from Lily Lyons and Damsel Elysium.
Throughout the month of March, Doña's cocktail list promises to awaken the empowered feminine within with signatures that include Margaret (£9.50), a classic mezcal Margarita that includes lime and agave; The bar's namesake, Doña (£9.50), made up of freshly squeezed ginger and lime alongside white vermouth. And Monika (£12.50), a unique take on an espresso martini that includes Cocchi Americano, Amaretto and Midnight Oil foam.
Where: 92 Stoke Newington High St, London N16 7NY
Tickets: Tickets start at £10.01 and can be purchased via the website here