Life's too short to stay in; there's tons of fantastic events in London this week, if you only know where to look. Here's 5 events in the capital you can't miss this weekend:
1. For Movies and Music: DJ Yoda x The Grand 
What: The Grand will be celebrating the summer in style this year with its £1 cinema club offering a plethora of films, all shown on the biggest HD screen in London. This Friday, The Grand will be screening F.Gary Gary's seminal masterpiece about the rise of NWA , also giving everyone the chance to go the full '8 Mile' with rap battles, and of course the free popcorn. The Straight Outta Compton screening will serve as the perfect warm up for DJ Yoda's History Of Hip Hop show following afterwards.
Why: After the flick, don your party shoes and get dancing to DJ Yoda's legendary specially crafted History Of Hip Hop show. After selling out in Ibiza all summer this will be an unmissable event, and the only place to see the show without shelling out those hard earned pounds on a trip to the white isle.
Price: Cinema times: 7:30-10:30am / £1 adv (free entry to club night). DJ Yoda times:  £5 Adv – £10 on the door/ £5 Adv – £10 on the door. Book tickets here 
Where: The Grand, 21-25 St. John's Hill, London SW11 1TT
2. For Beer and Beats: London Craft Beer Festival 
What: London Craft Beer Festival will return to iconic East London venue Oval Space from tomorrow (12th) until Sunday (14th). Originally started by friends Dan Sylvester and Greg Wells to showcase great beers and passionate brewers, this year sees the biggest and best line-up yet.
Why: The festival prides itself on working with only the best and brightest independent brewers across the craft scene. With a line- up of 30 brewers from across the world, from London favourites The Kernel, through to Swedish creative brewers Omnipollo and Australians Stone & Wood, every brewer at the festival has a product that's designed to be the very best it can be by people who love beer. LCBF is set apart from the rest by an eclectic music programme which matches up to its setting within Oval Space. DJ sets from Dub Pistols, The Orb, Spectrasoul, Mystery Jets and Jamz Supernova are all set to take place.
Price: £38.50. Tickets here 
Where: 29-32 The Oval, London E2 9DT
3. For Drinks and Dancing: Casa Havana Pop-Up
What: Havana Club is set to transport everyone to Cuba this weekend, with the unveiling of their new Casa Havana pop-up. The new experiential digs is open from Friday (12th) until next Saturday (20th), and is a versatile space designed to celebrate the authentic Cuba, brought to life through key cultural pillars of food, music and colour.
Why: Kick off the celebrations with a five course dining experience curated by Street Feast founder, Dom Cools-Lartigue. Inspired by his recent trip to Havana, Cools-Lartigue has worked with celebrated chef Marcus Bean to create a menu that takes in Cubano tacos, shredded beef tostones and seabass ceviche. And it's not just Casa Havana drinks, kids. Enjoy exclusive artwork specially created by renowned street artist Ben Eine who recently met with local artists in Havana from a range of backgrounds, including traditional film poster producers to graphic designers.
Price: £20 for the dining experience. Tickets here.
Where: 15 Bateman Street, Soho, London
4. For Skateboarding and Screenings: Calvert 22 Foundation
What: Museum of Skateboarding is the third installment of Calvert 22 Foundation's Power and Architecture exhibition programme. Newly commissioned by Calvert 22 Foundation, the installation by Russian artist Kirill Savchenkov explores the individual's participation in the activation of public space through skateboarding.
Why: Museum of Skateboarding is a mixed media installation that considers skateboarding as a method of understanding the human body, memory and consciousness, and as a visceral way of exploring and reflecting on the post-Soviet residential suburbs of Moscow. The project studies the secret language of skateboarding, illustrating how certain architectural interventions or objects can be understood through the sport and related practices.
Price: Free entry (events may be ticketed)
Where: 22 Calvert Avenue, E2 7JP
5. For Theatre and Thoughts: Mayfest
What: From Friday (12th) running until Sunday (14th), Bristol's renowned Mayfest take over the River Stage festival with an abundance of contemporary and unusual theatre. Expect playful and ambitious work from leading theatre-makers from Bristol, the UK and beyond. Produced by MAYK, Mayfest is Bristol's acclaimed festival of international contemporary theatre, staged at venues and sites across the city each year.
Why: Mayfest's takeover weekend is part of the River Stage festival, a free outdoor season in front of the National Theatre, with events hosted every Friday, Saturday and Sunday. Friday sees Of Riders and Running Horses take to the stage with their dancing and live band. On Saturday head down to hear Symphony, by Verity Standen – a blending of metallic tones with live voice to create a vivid and unique sound world. And on Sunday, Alabaster DePlume will be presentating  jazz/folk with a theatrical performance. For the full timetable see here.
Price: Free
Where: The Royal National Theatre, Upper Ground, London, SE1 9PX
One for the diary.. 
6. For Cake and a Catch Up: Macmillan Cancer Support 
What: Next Monday (15th August), Macmillan Cancer Support and M&S will be taking their World's Biggest Coffee Morning bus through the streets of London, in anticipation of this year's event. Get involved by having a cup of tea and a slice of cake on the bus at Victoria Embankment at 2:30pm.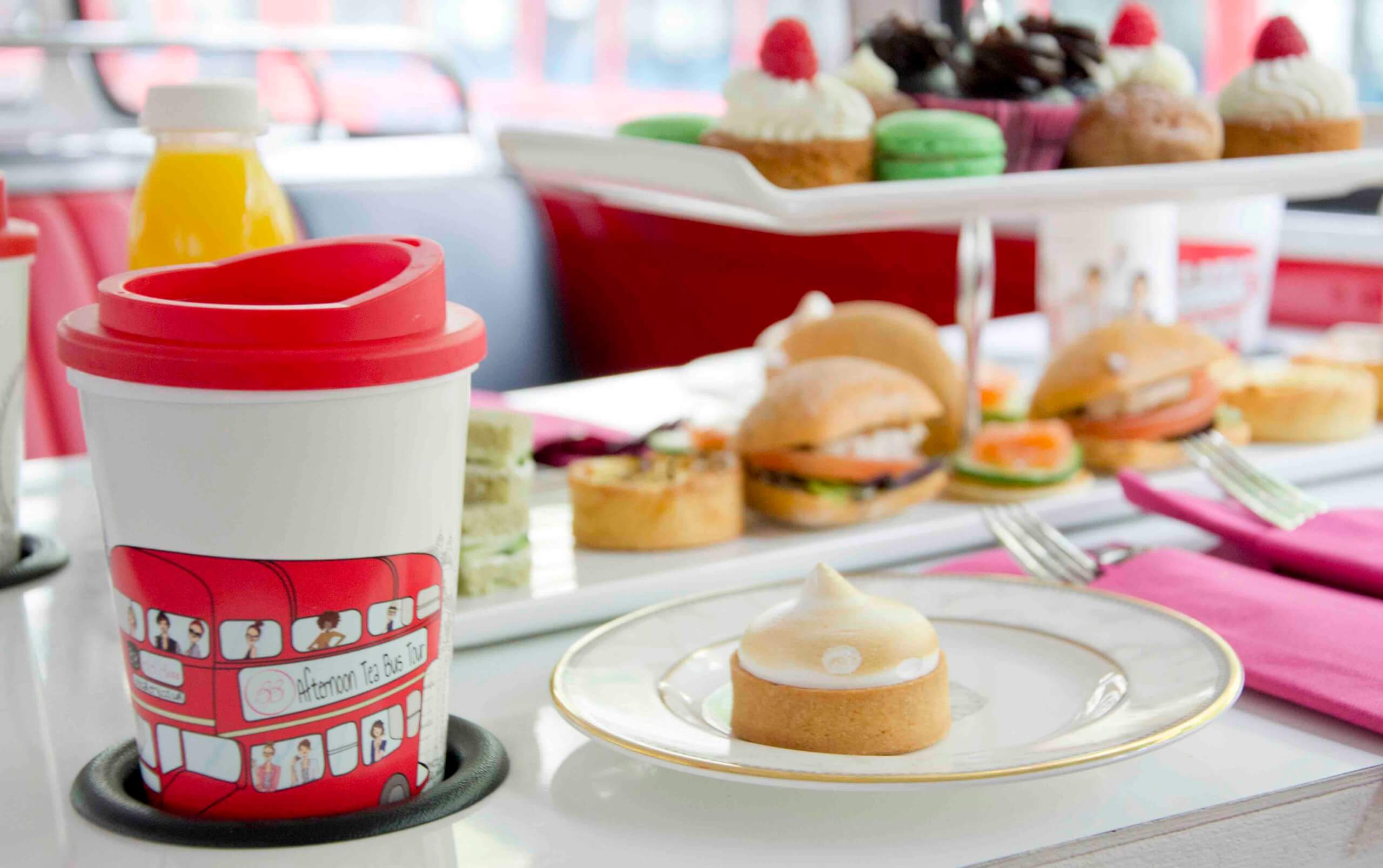 Why: This year M&S will once again be official headline partner of Macmillan Cancer Support's World's Biggest Coffee Morning, which takes place on Friday 30th September. To celebrate, M&S will be selling a number of exclusive homeware items throughout September to raise vital funds to help people affected by cancer. M&S will also be donating 10% of sales from their classic cakes to Macmillan, as well as a vast selection of biscuits, cupcakes and their home baking collection of 'cuppa bakes' and cookie mixes.
Price: Donations welcome.
Where: Victoria Embankment, London