Grabs your mates, your credit card, and get ready to explore London this weekend. Here's the best events that you simply can't miss:
1. For Fitness with Friends: Sweatlife 
What: Calling all fitness fans, yoga devotees and anyone else that loves getting sweaty and revelling in endorphins. Lululemon, the athletic apparel brand, is launching its first ever London festival: a whole day dedicated to sweat, yoga and mindful development.
Why: Expect yoga from lululemon's global ambassadors Chris Chavez and Gloria Latham, plus workshops and classes from the brand's UK store ambassadors. The festival will house some of London's favourite studios — including Barry's Bootcamp, Psycle, KOBOX, Core Collective, Frame, Heartcore, F45 and Xtend Barre. There will also be coffee from Grind and juices from Press, not to mention a whole area dedicated to premium protein brand, Neat Nutrition. There will also be a curated SWEATLIFE village, with skincare from Pai, chocolate from Well + Happy, ice cream from Oppo, and peanut butter from Pip and Nut.
Price: £20 per head, available to buy here
Where: Saturday (30th July), Tobacco Dock, Wapping Lane, London E1W 2SF
2. For Pokémon with Your Pals: Pokémon Go Poke-Rave
What: Due to Westminster Council shutting down the Ultimate Lure party planned in Trafalgar Square, The Grand have been asked to use their very own Poké-stop to host the Ultimate Pokémon-Go Poke-Rave this Saturday. Personally, we don't see the attraction of catching Pokémon, but each to their own.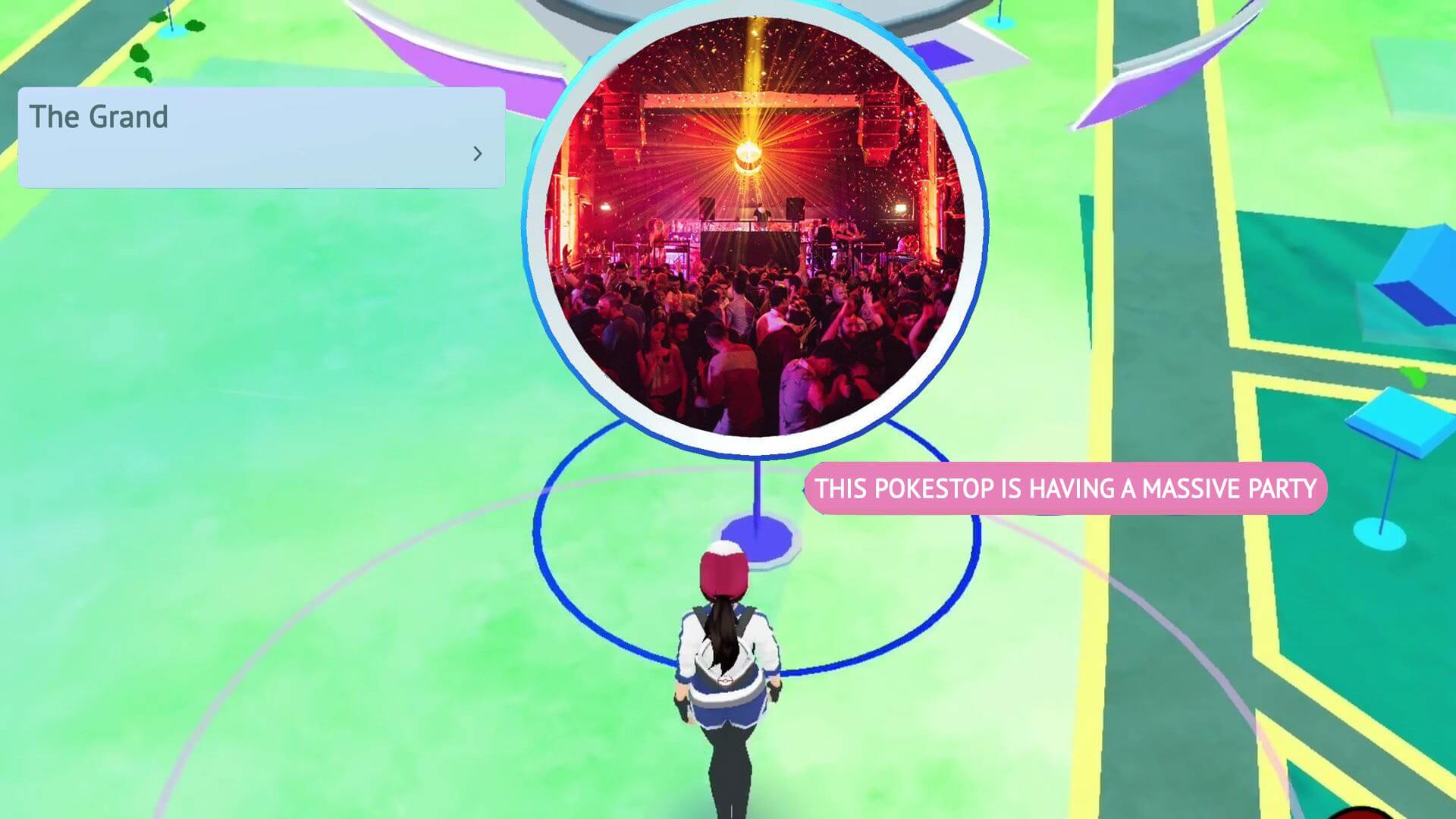 Why: Not only will there be a chance to catch a Charmander or two but the The Grand will also be making the night even more ultimate with: a Pokémon treasure hunt with free drinks and gold coins as prizes, a Pokémon confetti drop (we don't know what the hell this means, but it sounds fun), a secret Pokémon screening room, showing all your favourite Pokémon episodes (with private bar of course) and to top it all off – Pokémon podium dancers.
Price: Prices start from £5. Grab yours here.
Where: The Grand, 21-25 St. John's Hill, London SW11 1TT
3. For Art with Your Amigo: The Rhône Touch

What: Running until Sunday, Côtes du Rhône Wines will come alive during The Rhône Touch, an immersive exhibition taking everyone on a journey through arts and wine, in the heart of London. For the first time, Côtes du Rhône Wines has partnered with London College of Communication (LCC) to create an exclusive public showcase of interactive art installations.
Why: 10 projects will be on display at the event which were all selected and funded by Côtes du Rhône Wines, bringing to life the unique aspects of the Rhône. The creations are the interpretation the students have made of the region's values – unpretentious, high quality and enjoyable wines for any occasion – and the 'Think Red Think Côtes du Rhône' concept. Alongside the art exhibition, a wine bar will enable attendees to sip a glass of red, white or rosé wine from the region while strolling through the festival.
Price: Tickets start from £5 for one glass of wine. Buy here.
Where: Platform Theatre Foyer and Bar, UAL Central St Martins, Handyside Street, King's Cross, London N1C 4AA
4. For Masterclasses with Your Mates: Hackney Walk
What: Hackney Walk presents The Stitch Academy's stellar line up of summer workshops, talks and masterclasses, running for four consecutive weekends. Hosted by some of London's most prevalent and exciting designers and creatives including Henry Holland and SWHQ, the studio of celebrated shoe designer Sophia Webster, the free series will allow attendees to try out their skills under the supervision of these world-class experts.
Why: Rising star Mary Benson who has worked for designers such as Alexander McQueen and Richard Nicoll will also host an interactive workshop on print making and British designer Henry Holland will put on an exclusive talk followed by a Q&A. SWHQ, the studio of celebrated shoe designer Sophia Webster will present a shoe design tutorial curated by Sophia herself and will host a competition for everyone.  Other events include; a festival headwear workshop by renowned milliner Piers Atkinson and a creative hair colouring masterclass from BLEACH London curated by owner Alex Brownsell. Sharmadean Reid founder of WAH Nails will show how to paint nails and create nail art and acclaimed womenswear designer Holly Fulton will host a jewellery making workshop.
Price: To register for a free ticket visit the website.  Entrants will be notified on a first come first served basis.
Where: Various locations around Hackney
5. For Bingo with Your Buddies: Rebel Bingo x Russian Standard Vodka 
What: Rebel Bingo has morphed your granny's beloved bingo into a beast, selling out parties in 30 cities across five countries. Punters in Scotland will be next to revel in this bingo revolution from the 4th of Aug as it makes its Edinburgh Festival Fringe debut with Russian Standard Vodka's experiential platform, House of DAVAI.
Why: Not making it up to Edinburgh this year? Fear not. But grab your marker pen and clear your diaries tonight (29th) because Rebel Bingo is here in London to blow your mind for one night only. Whether it's in its hometown of London, New York or in Edinburgh at the world's largest arts festival, the concept is universal – bingo that has been inflated to gargantuan proportions by a high octane dancers, DJs, glitter cannons, giant pandas and plenty of smooth and delicious Russian Mule cocktails courtesy of Russian Standard Vodka on hand to enhance the fun.
Price: Tickets from £10
Where: The show kicks off at 8pm at The Grand, 21-25 St Johns Hill, London, SW11 1TT
Photo Credit: Chris Pearcey
And for getting around…
Karhoo is the cab comparison and booking app, giving passengers more choice every time they book a ride. Karhoo, which launched in London on May 9th, is vendor neutral and offers customers the ability to instantly choose a car by proximity, price or fleet, as well as pre-book and multi-book. Only working with accredited and licensed fleets, including Addison Lee and ComCab, as well as scores of local firms across the capital and in the suburbs, such as KV Cars, Swiss Cottage Cars and Mornington Cars, Karhoo is helping firms join the e-hail revolution and get more work. Win win, we say.