Celebrate bank holiday weekend the right way – by getting absolutely leathered aboard a boat. We've handpicked the best events happening this weekend. Happy exploring, people:
1. For the Party Animals: SS Atlantica
What: This Saturday (28th May), the SS Atlantica will depart from The Savoy Pier for a nautical soiree on the Thames. What could be better than drifting down the Thames with the spring breeze in your hair and the sun sparkling in your champagne glass this bank holiday weekend? Nothing, that's what. Wear your best shoes, and flash your best smile.
Why: The Silver Sturgeon boat will be transformed, for the night, into a luxury ocean liner and this evening voyage will transport you back to the 1930s – the golden age of luxury travel. Costumed in the glamorous fashion of the era, you will enjoy contemporary entertainment; live music, floor shows, cabaret acts, copious champagne and delicious classic cocktails courtesy of Bourne & Hollingsworth.
Price: £35-£40. Buy your tickets here 
Where: The Savoy Pier (nearest tube is Embankment)
2. For Food and Music Lovers: Arabica Bar & Kitchen
What: What do you get when you mix live music with copious amounts of mezze? You end up with Arabica Bar & Kitchen's new Sunday Music Sessions. The event is taking place in the atmospheric restaurant under Borough Market's historical railway arches. Each week the restaurant will bring an exciting new musical line-up, along with different Levantine-inspired food, cocktail menus and wine lists.
Why: From 5pm onwards, expect a collection of tasty mezze and rum-fuelled concoctions with a Levantine twist, showcasing the exotic flavours of the sun drenched shores of the Eastern Mediterranean. To kick off the entertainment, Arabica Bar & Kitchen will play host to Cuban jazz trio, 'The Sugar Kings', promising chilled out summer vibes and a warm Cuban Spirit with their earthy rhythms and smooth vocal harmonies.
Price: £6.50 – buy your tickets here 
Where: Borough Market, 3 Rochester Walk, London SE1 9AF
3. For Film Buffs: Rooftop Film Club 
What: London's favourite skyward cinephiles, Rooftop Film Club, will be bringing their own brand of movie magic to the city's iconic skyline this bank holiday weekend. Rooftop Film Club presented by Nespresso, will be serving-up cult and classic movies across four of London's finest rooftops.
Why: At Kensington Roof Gardens, Oscar winning films will be shown across the weekend – Room on Sunday (29thMay), and Spotlight on Monday (30th May). East Londoners, Queen of Hoxton will be screening Dustin Hoffman at his finest in The Graduate on Monday, and Roof East in Stratford will be screening party bopping Grease on Friday (27th May) and Spectre on Sunday. And not forgetting the Bussey Building in Peckham for the Jeff Bridge's classic, The Big Lebowski on Monday. 
Price: £16.50 – Buy here 
Where: Locations here 
4. For Culture Vultures: Friday Late: Neo Nipponica at the V&A 
What: This month, the V&A's Friday Late celebrates the culture of Nippon – otherwise known as Japan. To mark the recent refurbishment of the V&A's Toshiba Gallery of Japanese Art, Friday Late: Neo Nipponica will explore the art, design, sounds and nuances of the nation, notorious for both its reverence for tradition and its futuristic focus.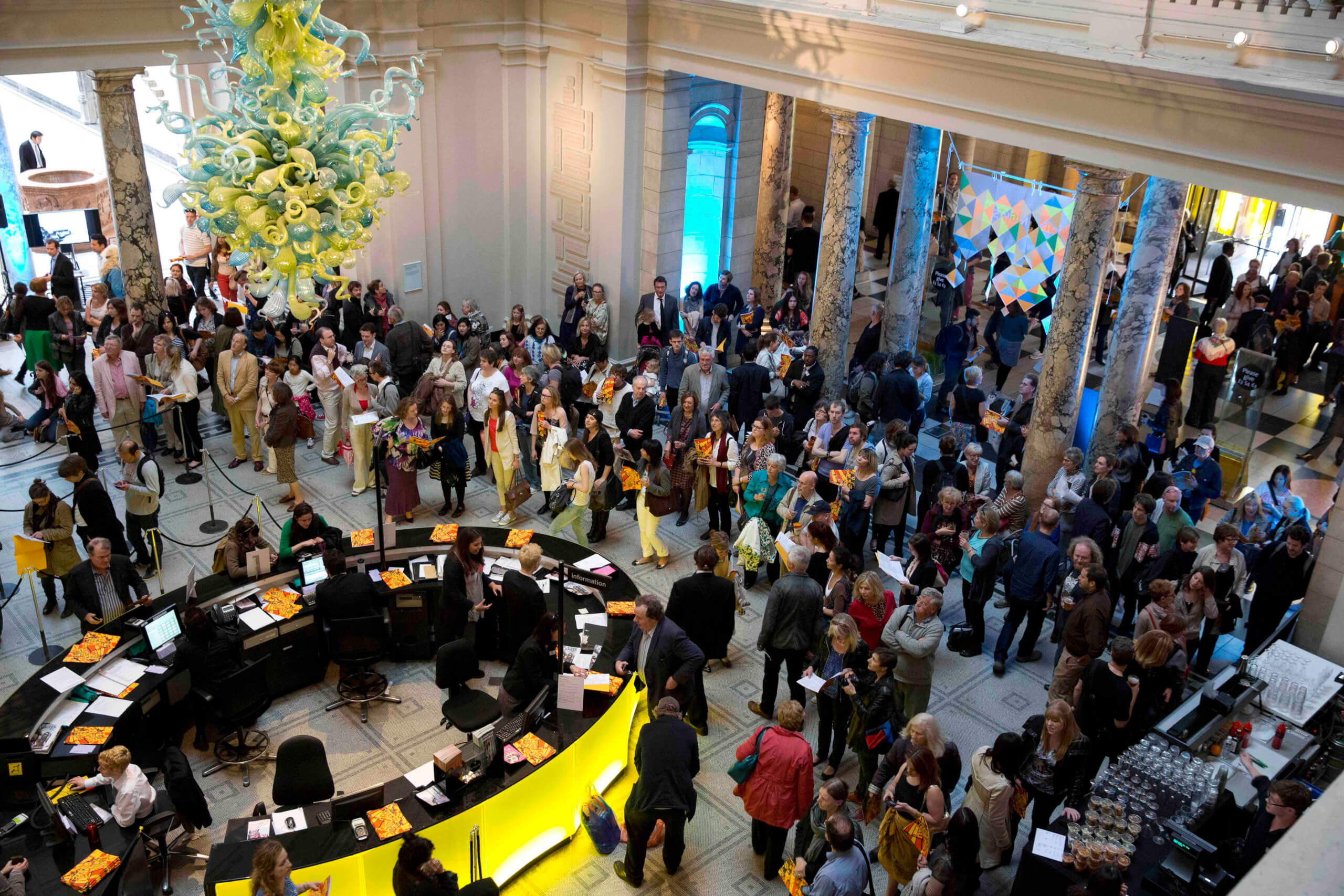 Why: There will be sounds from Japanese Noise rock band Bo Ningen on the DJ booth in the Grand Entrance throughout the evening, along with futuristic work by artist and designer Sputniko! will be on display in the Tapestry Gallery. Further highlights of Friday Late will include a Subversive Shodō calligraphy workshop led by Rie Takeda of Atelier Neo Japonisme, interactive art installations, a talk on the influence and legacy of Japanese street photographers from the 1950s and 60s, and a Q&A with the director of a film on Osaka's unique Love Hotel.
Price: Some events may be ticketed
Where:  Cromwell Rd, London SW7 2RL
5. For the Dancing Queens: 100 Wardour St.
What: The saying "families that play together, stick together", is no more true than with the Dixon Brothers, one of the finest, cutting edge and most diverse DJ tag teams in the UK. The boys are back on the 100 Wardour St stage on Saturday (28th May) for the second of their 3 night residency, with the duo who have established a reputation for "bringing the club to the radio" weekly on Kiss FM.
Why: Because 100 Wardour St is thee place to party. Knock back a selection of their heady cocktails, or their expresso martinis which are the bee knees. Nocturne will take to the stage from 10pm-midnight preforming a mix of club classics and pop bangers. The Dixon Brothers will be spinning tunes from midnight till 1:30am.
Price: Free entry
Where: 100 Wardour St, London W1F 0TN
6. For Jazz Kings: The Gallery
What: No need for the Sunday blues this weekend because it's a bank holiday, instead you can actually go out and enjoy the sweet sound of the blues! This bank holiday weekend the Chicago Blues Band, Mojohand, are performing at The Gallery in West Hampstead from 7.30pm for a booze-filled blues night.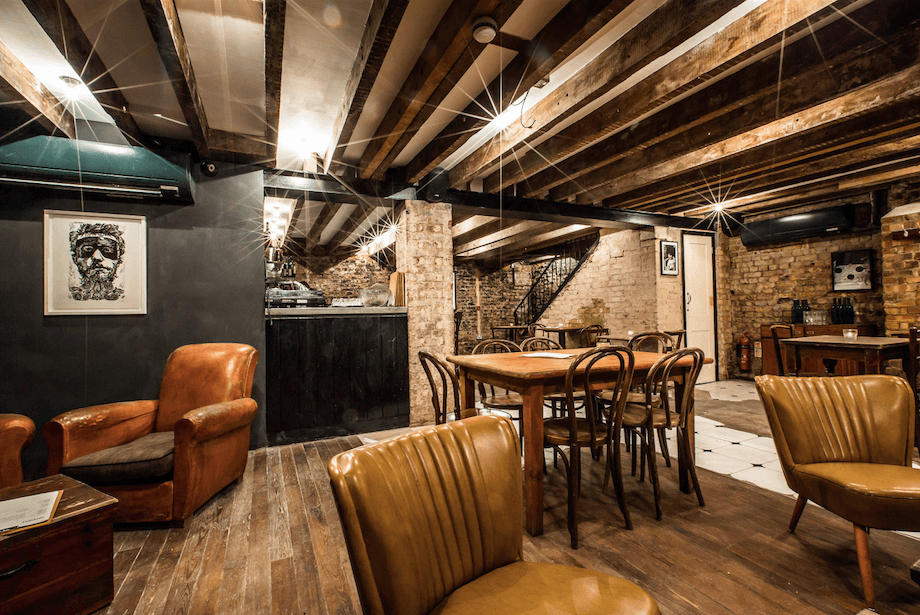 Why: Get down there earlier to enjoy The Gallery's sharing feast of Roast Beercan Chicken with all the trimmings – roast potatoes, smoked corn, hispi cabbage, roast carrots, gravy and bread sauce. The Gallery also boasts an extensive hoard of 101 whiskies from all over the globe and the team often throw whisky into the dishes.
Price: Free entry. Sharing feasts are £28.50 and can feed 2-3 people
Where: 190 Broadhurst Gardens, London NW6 3AY
7. For the Sporting Fanatics: All Star Lanes 
What: Pioneers of boutique bowling All Star Lanes are hosting the perfect bank holiday weekender. Play a few games of bowling on their custom made lanes, flown over from the USA, and then get stuck into their latest American food offering.
Why: Sample fully fresh Lobster mac 'n' cheese, pure bred Wagyu beef burger topped with poached panko fried duck egg and sliced black truffle, or the courgette and avocado chilli burger. Sink cracking cocktail creations from top mixologists with a seriously late night happy hour from 9pm – 11pm all weekend. Try the new spring bank holiday special The Strawberry Gin Spritz – Bombay sapphire, fraise liqueur, elderflower cordial, lime, cucumber and fresh strawberries, topped with soda water.
Price: Bowling starts from £6.95 pp
Where: Locations here