London has gone sporting mad (let's just forget about our shambolic performance in the Euros). If you haven't secured tickets for Wimbledon, no biggie smalls – there's tons of ways to watch the tennis without the crowds and overpriced Pimm's. Here's our top picks for this weekend. Wear your fancy tennis whites and bring your team spirit:
1. For Tennis Nuts: The London Edition Presents: The Sporting Weekend 
Photo Credit: Nikolas Koenig
What: In celebration of one of the biggest sporting weekends of the year, The London EDITION will host a pop-up ping pong bar screening Wimbledon and The Euros Cup Final. Taking place on Friday (8th), and running until Sunday (10th), Wimbledon fanatics and ping pong pros can play the game along with the professionals as it's live streamed on a large format screen. Get your rackets ready for noon.
Why: Quintessentially British Pimms cocktails and strawberry and cream alcoholic slushies will be served up alongside an assortment of Berners Tavern sandwiches. Ping pong players can get the courtside feeling as they relax in front of the big screen. Over the three day pop-up as the mens semifinals, and mens and womens finals are played –  show off your mad sporting skills on the matt grey ping pong tables by French table tennis manufacturer and designer, Cornilleau.
Price: Complimentary. Ping pong table reservation is advised, by email: info@basementldn.com or by phone: 0207 908 7949.
Where: The London EDITION, 10 Berners Street, London, W1T 3NP
2. For Savvy Shoppers: Spitalfields Night Market 
What: It's game, set and match for this month's Night Market. For their evening of food, drink and music, Old Spitalfields Night Market are adding a tennis twist to the late night antics, with the market's eclectic roster of resident retailers and restaurants; a bar by Heads, Hearts & Tails, screens showing the action from the court, live music from knock-out singers, and DJs from Hoxton Radio.
Why: A starring selection of super street food from Bleecker St Burger, Dirty Bagels, Sud Italia, Poppies, Al Chile, Indigo, Belpassi Bros and Tre Rote, will be featured alongside Heads, Hearts & Tails Bar, who will serve Pimms and Champagne galore, along with special Wimbledon themed cocktails.  UK singer/songwriter Thomas James Smith, will take to the stage, along with award-winning folk singer Jack Harris and seven-piece Ska band Ska Fell Pike. Live acts and music throughout the evening will be interspersed with commentary from Hoxton Radio.
Price: Free
Where: 109 Commercial Street, Spitalfields, London E1 6BG
3. For Coconut Lovers: Afternoon Tea by the Coconut Collaborative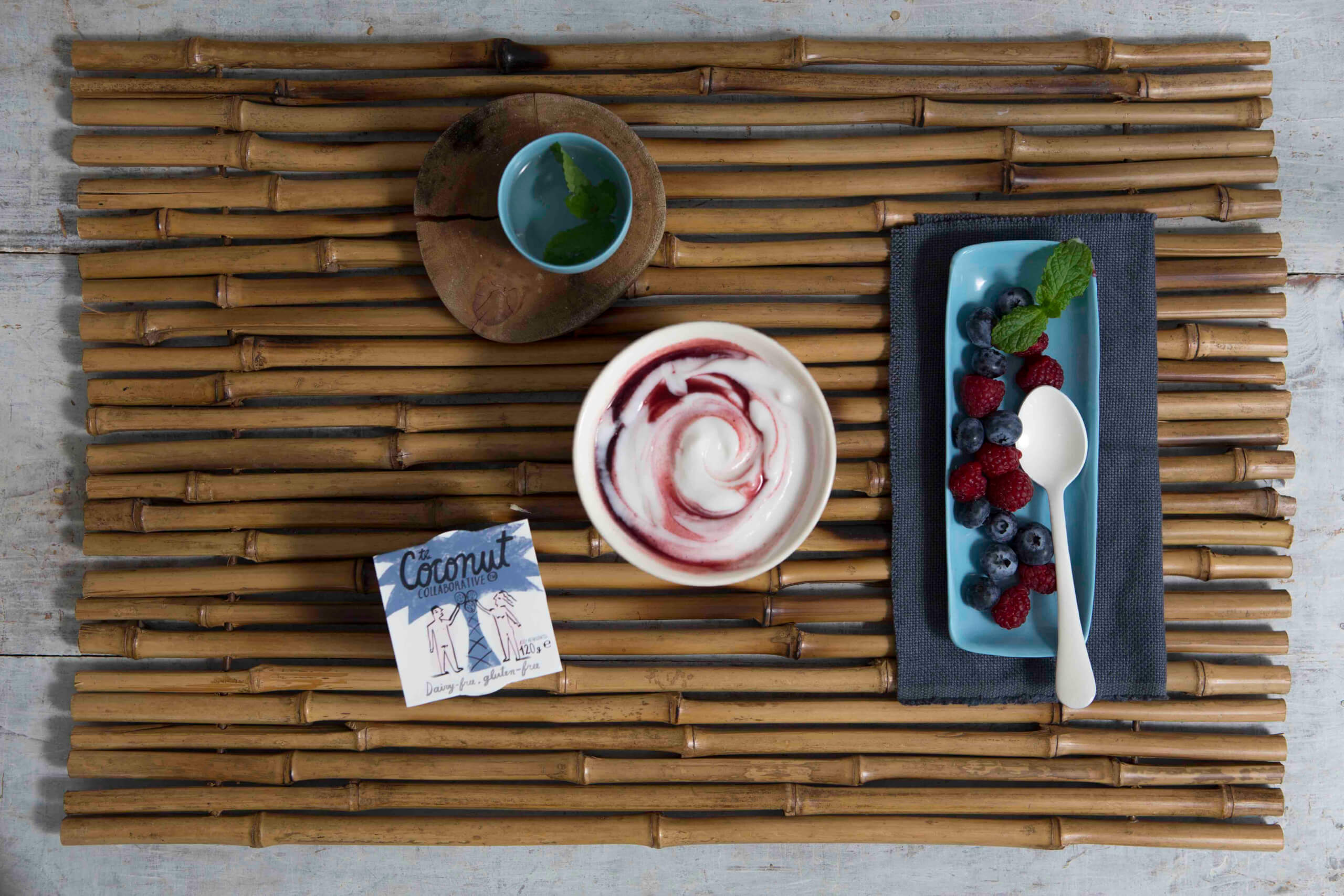 What: If you're not glued to your screen watching Wimbledon, then there's only one real way to celebrate; and that's with afternoon tea. The Coconut Collaborative are sharing the coco love this Saturday (9th), with their special nutty twist on a British classic.
Why: Taking place at the Hoxton Hotel in Shoreditch, watch the Women's final while feasting on a fine array of healthy snacks and treats. Enjoy a glass of Pimm's, before tucking into BOL's new salad pots. And for dessert, there's a delicious combo of The Coconut Collaborative yoghurt topped with fresh strawberries and melted Doisy and Dam chocolate sauce. It may not be clotted cream and scones, but it's still good, people.
Where: 81 Great Eastern St, London EC2A 3HU
What: To celebrate the release of Steven Spielberg's highly anticipated THE BFG, Save the Children, VisitLondon.com, The Roald Dahl Literary Estate and Entertainement One UK have teamed up to launch a Phizz-Whizzing new public art trail – The BFG Dream Jar Trail, opening this Saturday (9th). 50 GIANT jars showcasing the childhood dreams and aspirations of a host of well-known personalities will be displayed across the streets of London, as well as several gloriumptious locations across the UK.
Why:  'Dreamers' whose dreams have been captured in Dream Jars for The BFG Dream Jar Trail include the film's director Steven Spielberg, star Mark Rylance who plays the eponymous friendly Giant, Sophie Dahl, celebrated illustrator Quentin Blake, Great British Bake Off winner Nadiya Hussain and Game of Thrones' Maisie Williams. The jars will be found in a host of key London landmarks such as Trafalgar Square, St Paul's Cathedral, The Tower of London, Leicester Square, The Emirates Stadium and, of course, the Buckinghamshire home of Roald Dahl himself, Great Missenden.
Price: Free
Where: Around London. Visit the website for more information.
5. For Fitness Bunnies: Wildfitness 
What: Renowned for their transformative fitness holidays in stunning locations worldwide, the Wildfitness coaches have brought their animalistic fitness classes to the capital. If you're not familiar with Wildfitness, here's what you need to know: they're big fans of using natural movements to reconnect with nature, as well as bodyweight exercises to help you tone and shape your body. The gym floor has been traded in for the great outdoors.
Why: Saturday morning sessions run monthly in blocks of four but can be booked individually. The first three sessions cover a different aspect of training from jumping, balancing and wild running to vaulting, roughhousing and brachiating, while the fourth is a mixup of all these skills. Hampstead Heath has been carefully chosen thanks to its variety of wild spots, mixed terrain, natural obstacles, space and light to enjoy and explore.
Price: £30 for 2 hours. Book your space here  
Where: Taking place on the Heath between 10am – 12pm every Saturday. See the website for more details.
One for the week ahead.. 
For Wine Drinkers: Merchants Tavern Passione Vino Wine Dinner
What: Next Monday (11th), Merchants Tavern are bringing the Italian Veneto region to Shoreditch. Passione Vino and wine maker, Antolini are collaborating on a menu of regional wines paired with a one-off food menu from Angela Hartnett and Neil Borthwick.
Why: The menu features a range of dishes, including; salumi, bigoli al ragù di anantra, bolitto misto, salsa verde, and mostarda, and to finish – torta all'albicocca and mascarpone. Each course will be paired with a different wine. Wines from the evening will include: 2013 Valpolicella Superiore Ripasso DOC, 2012 "Moropio" Amarone Classico DOC and 2011 "Ca Coato" Amarone Classico DOC.
Price: £85 per person. Ticket includes a glass of Antolini sparkling wine on arrival. Book tickets here 
Where: 36 Charlotte Rd, London EC2A 3PG