Top 5: Fantastic Events in London This Weekend – 09.12.16By Angelica Malin
Looking for things to do in London this weekend? Well, your weekend starts here. There's nothing we like better this time of year than festive spirit, mulled wine and getting our dancing shoes on. Diaries at the ready, here's 5 unmissable events happening in London town this weekend:
Things to Do in London This Weekend
Friday 9th December 
For a Festive Night at the Flicks: The Grand, Clapham
What: December at The Grand Clapham sees a trio of feel-good movie gems grace the big screen at the £1 Cinema Club. On Friday, the best film Will Ferrell has ever starred in will be shown from 7pm. Yes, that's right, we're talking about Elf. 'The best way to spread Christmas cheer, is singing loud for all to hear.'
Why: The £1 Cinema Club will serve up mulled wine, mince pies and the 'four main food groups: Candy Canes, Candy Corns and Syrup'. After the credits roll prepare for a follow up party of ultimate power proportions as the ballad-loving party nods its head to the most epic of festive offerings from the likes of Bon Jovi, Tina Turner and more.
Price: You know the drill – £1
Where: 21-25 St. John's Hill, Clapham, London SW11 1TT

Things to Do in London This Weekend
Saturday 10th December 
For Showing off your Torvil and Dean Routine: Somerset House x Fortnum & Mason
What: Skate at Somerset House with Fortnum & Mason has returned for the colder months, and it's better than ever. Not just a place to show over your skating moves, there's plenty of festive food and drink on offer, as well as music and  Christmas shopping inspiration.
Why: By day or night, skate in the stately surrounds of the iconic neoclassical building, decorated for Christmas with a 40ft tree. Fortnum's Christmas Arcade is a one-stop ringside shopping pop-up filled with festive gifts from their flagship store in Piccadilly – think teas, edible gifts and festive presents. And after all that skating, seek refuge at The Fortnum's Lodge, and delve into a menu of wine and cheese fondues for two, and the epic double chocolossus hot chocolate.
Price: Tickets start from £7.50. Grab yours here.
Where: Somerset House, Strand, London WC2R 1LA
Photo Credit: James Bryant
For Literary Lovers: Highgate Christmas Market
What: ​Taking place in the surroundings of Highgate's Literary and Scientific Institution, is the Highgate Christmas Market​. If you've not started your Christmas shopping, or are after something that you can't find on the high-street, the market is full of trinkets. On sale will be a wide range of antiques and local crafts, as well as items from Indie Books, culinary crafts from Kitchen Provisions, handmade cards from Save Me I'm Wild, children's clothing from Olive Pip Clothing plus jewellery and textiles from Antonia Graham.
​Why: ​For food-lovers, there will be a Cookbook Swap Shop where you can bring a cookbook from home and swap it for a new one, wine tasting and a literary-themed pop-up cafe serving cakes, sweets and snacks such as Proust's madeleines, Geoffrey Chaucer's apple pie and Walt Whitman's coffee cake. For children, there will be a Scavenger Hunt, with goodie bags from Rude Health's new kid's range and a craft room where they can create hand-made Christmas cards themed around well known Christmas books.
​Price: ​Admission £1.50 – Children ​f​ree. Book here.
Where: HLSI, 11 South Grove, London N6 6BS
Things to Do in London This Weekend
Sunday 11th December 
For a Scandi Celebration: Oslo
What: This winter, Oslo in Hackney will be pairing two of Scandinavia's most popular exports since Abba and Hygge for Cider and Balls, London's very first Meatball and Cider festival. Taking place at this restaurant, bar and music venue, the festival will showcase some of the region's coolest boutique cider brands and exciting new flavours alongside a specially designed meatball menu. Oslo will also be donating profits from the Cider and Balls festival to Orchid, a male cancer charity.
Why: Enjoy three styles of Scandi meatball dishes accompanied by two sides and paired with a flight of four ciders from across Sweden and Norway. Examples of the ciders participating at the festival include: Alska Cider, a fruity cider with flavours ranging from Strawberry and Lime, Pear and Lychee and Peach and Raspberry, Herrrljunga Cider, a semi-dry drink that was voted Sweden's No.1 cider in 2014 and Brannland Sparkling Cider. Three meatball dishes have been created to accompany the ciders and range from the traditional Swedish meatball with gravy and lingonberry sauce to entirely new flavour combinations.
Price: Free entry
Where: 1A Amhurst Rd, London E8 1LL
What: Chef Tim Siadatan and Jordan Frieda, the duo behind Trullo, are hosting a special Bollito Misto Lunch on Sunday. The lunch will pay homage to Bollito Misto: this Northern-Italian dish, made up of a selection of meat cuts that are poached in a stock and served with accompanying sauces and condiments.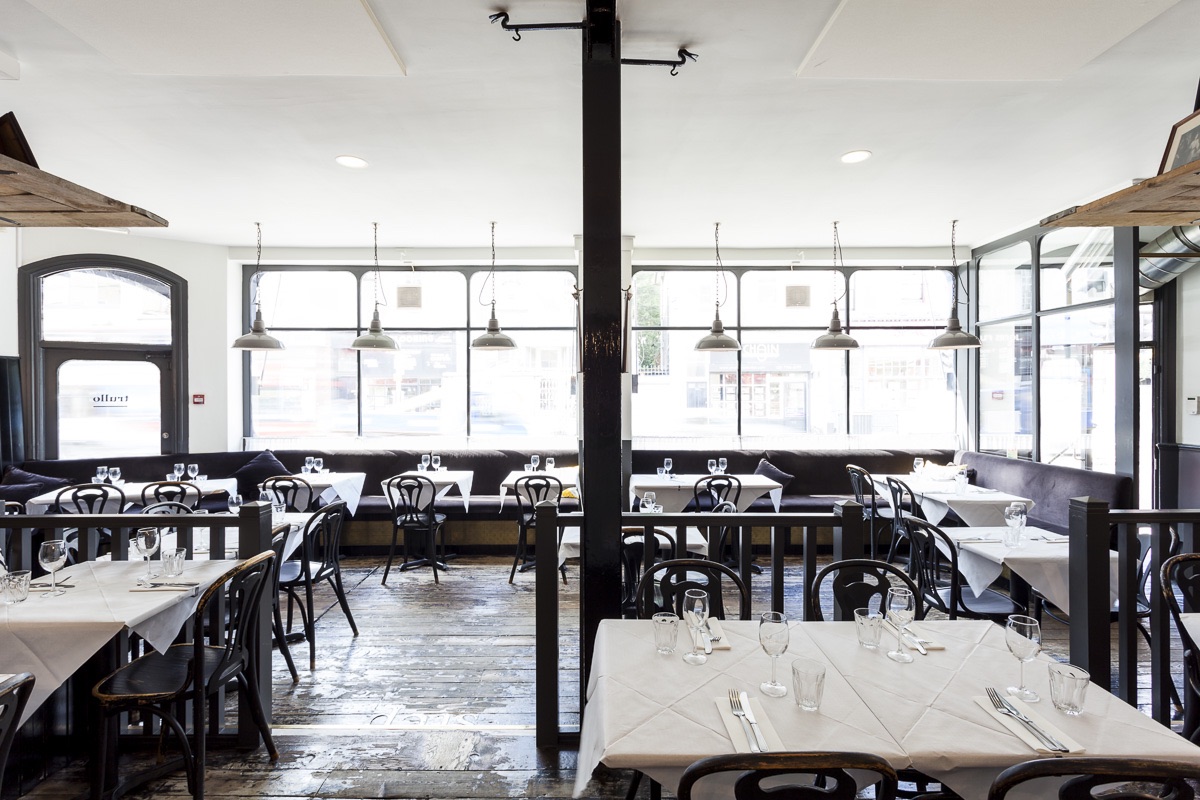 Why: The three-course Bollito Misto Feast menu will include:winter vegetables and leaves with anchovy sauce, Bollito Misto, poached ox tongue, duck leg, veal breast and cotechino sausage with lentils and cavolo nero. For dessert there's  frozen pomegranates and clementines with crème fraîche. There will also be a specially-curated wine list on offer, featuring some Trullo favourites along with some more select vintages and producers from the region.
Price: Sittings for the feast will take place between 12.00pm and 3.15pm. Tickets priced £35 per person (for food only) and are available to buy from the Trullo reception team (enquiries@trullorestaurant.com)
Where: 300-302 St Paul's Rd, Highbury East, London N1 2LH