Express Guide: 5 Quirky Summer Events in the UKBy Iona Goulder
As we wave goodbye to April showers and welcome sunnier weather with open arms, it only feels right to list some of the best quirky events happening in London and beyond over the next coming months. There's everything from firework displays to rooftop mini golf. Time for some sun, and an Aperol Spritz:
For a One-Off Event: The Chelsea Fireworks Prom
The Run-Down: After last year's inaugural Chelsea Fireworks Prom, the spectacular event is returning once again in 2017 at the Royal Hospital Chelsea. It all kicks off on the 16th June with fireworks and a performance by the Royal Philharmonic Orchestra. There's also Belle & Sebastian on the 15th June, and pianist and composer Ludovico Einaudi on Saturday 17th and 18th June. It's all part of the Live At Chelsea Concert Series, and a large portion of ticket sales each year are put towards the maintenance and up keep of the hospital, so it's a win-win. 
Price: Tickets here 
Where: Royal Hospital Chelsea, Royal Hospital Road, London SW3 4SR
For Rooftop Fun: Social Fun and Games Club
The Run-Down: The ultimate playground experience has launched on Roof East. The Social Fun and Games Club has London's first urban lawn bowls as well as a rooftop roller disco, and the city's only batting cages. Familiar fun-time teams like Rooftop Film Club and Birdies Crazy Golf course have a place too, making this the funnest roof in London this summer.
Price: Book games here 
Where: Roof East, Stratford, London E15 1XD
For Escaping the City: Spaceship Rentals
The Run-Down: Let's be honest the city can get pretty unpleasant in the summer. We're talking about sweaty undergrounds, packed parks and a general lack of space. We have a solution: rent a camper van for the weekend and journey into the countryside. Spaceship's vehicles enable both internal and external sleeping (perfect for the summer) as well as a DVD player, self-contained power system iPod/MP3 cable, 15 litre fridge, cooker, double sliding doors…do we need to go on?
Price: Get a quote here 
Where: Visit their website 
For a Festival: Wilderness
The Run-Down: Festivals don't come much quirkier than Wilderness, who have announced one of their best programmes to date this year. Wilderness prides itself in unique one-off projects and never-before-seen creative collaborations. This year's packed line-up includes Two Door Cinema Club, Michael Kiwanuka and First Aid Kit with long table banquets from Yotam Ottolenghi and Nuno Mendes. Definitely one for your diary. 
Price: Tickets here 
Where: Cornbury Park
For a Night at the Flicks: Luna Cinema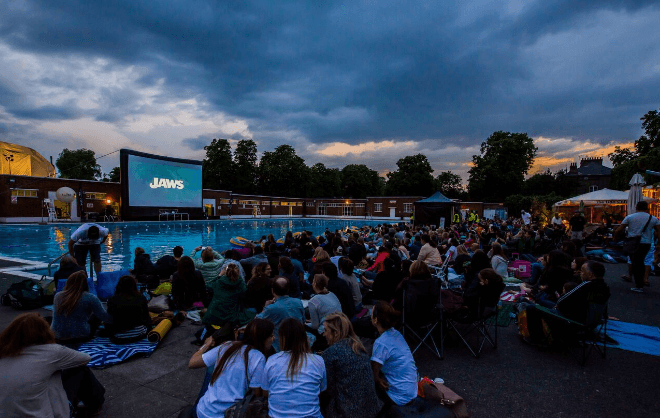 The Run-Down: The 2017 season for The Luna Cinema starts soon, providing some unique locations for a warm summer's screening outside. The first is at the stunning Victoria Embankment Gardens on June 14th – don't worry if you miss it though, as they run right up until October. With over 150 screenings at idyllic locations across the UK there's pretty much a field for every film. Think Romeo and Juliet at Westminster Abbey, and Jaws at Brockwell Lido. 
Price: Tickers here
Where: Locations across London