Top 5: Glorious Things to Do in London this WeekendBy Rishma Dosani
What: The weather might have temporarily forgotten, but it's STILL summer for a few weeks longer. Thankfully, Pop Up Screens have got your summer fix covered as they're popping up in Lewisham's beautiful Manor House Gardens with some absolute classics! Feel like sitting back and watching Leo on a very big screen, or having the legends that are John Travolta and Samuel L. Jackson discussing Big Macs? There is also a fully stocked bar, burgers AND popcorn to perfectly compliment your film, what more do you need?!
Where: If you're bored of cinemas with sticky carpets and over inflated ticket prices, then perhaps it's time for a change? Pop Up Screens have venues all over London, but this weekend they're popping up in Lewisham – head over to Manor House Gardens, Taunton Road Hither Green SE13 5SU for some film fun.
When: The screens will be in Lewisham from Friday, August 28th until Sunday, August 30th. The 'doors' open at 7pm, and the film starts at 8:30 – more than enough time to sample that fully stocked bar! Tickets for each show are £10 – to book and see what else they're showing, click here.
2. Celebrate the Bank Holiday Weekend: Mayfair
What: Unless you've been under a rock recently, you should know that it's bank holiday weekend AND Notting Hill Carnival! This basically means that west London is taken over by colourful floats and fantastic music – and the best part is not having to go to work on Monday, so you can really let loose! The lovely lot at Coya are taking advantage of this, and are throwing a Carnival-themed party to celebrate, with music playing until the not-so-early hours of the morning. If that's not enough – there will also be cocktails flowing and quite a few surprises on the night.
Where: If you want to really celebrate the bank holiday weekend in style, head over to Coya, at 118 Piccadilly, Mayfair, W1J 7NW, for a night of fun, dancing and a complimentary cocktail to boot.
When: Bank Holiday Weekend, obviously! On Sunday, August 30th, Coya will be kicking things off at 9pm, with DJs spinning the 'latest tunes' (sorry…) until around 4am. For more information, visit their website here.
What: There's one thing that London has an abundance of, and that is amazing ways to spend your days. Our favourite place of the summer has to be Skylounge, the amazing rooftop bar sitting at the top of the DoubleTree Hilton. It's a relaxing island retreat, complete with a bowling alley AND a lighthouse! After working up a thirst, the bar offers refreshing vodka slushies and summery cocktails, truly amazing food, and the best views London has to offer!
Where: Say goodbye to summer properly at the Skylounge bar. Head to DoubleTree Hilton, 7 Pepys Street, Tower Hill, EC3N 4AF and watch the sun set over the city in style. Trust us, the views are spectacular but the cocktails are EVEN better!
When: Whenever! The Skylounge will be celebrating summer until those pesky clouds come back, but to have a chilled out bank holiday, we suggest you head there this weekend! Did we mention vodka slushies?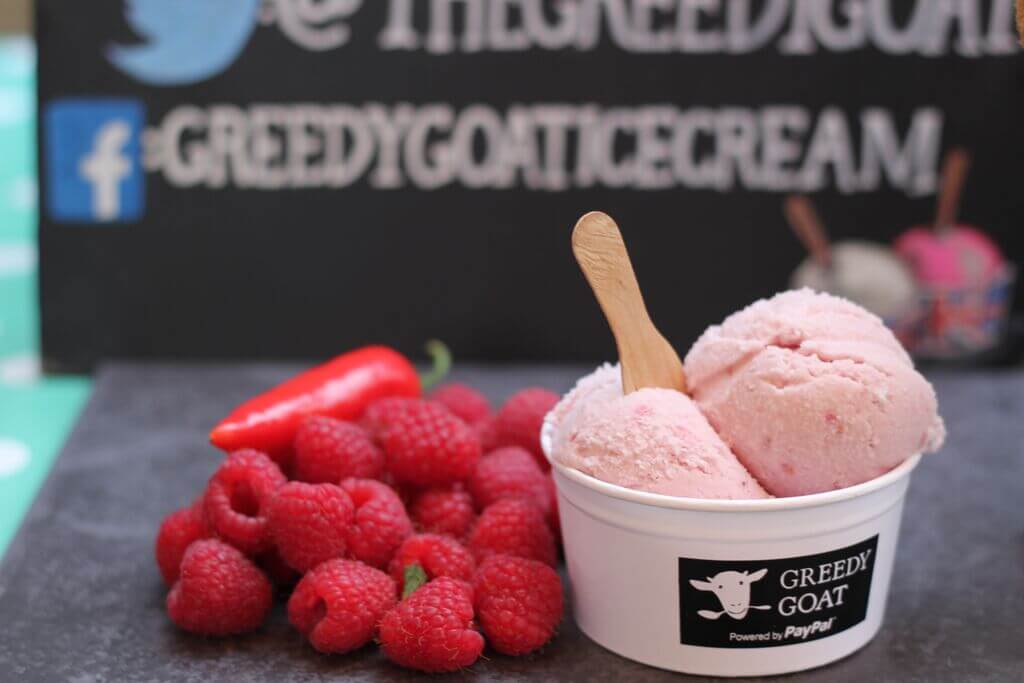 What: To capture the last glorious days of summer sunshine (fingers crossed), Yelp are taking over Hackney's Kids Adventure Playground for a day of fun, swings, slides and sweets – just for ADULTS. If that's not enough to make you feel young at heart, there will also be ice cream trucks, alcoholic pops, liquid nitrogen ice cream and SO MUCH MORE. The best part is that the whole event is in support of KIDS, a charity for children with learning disabilities – you'll be having fun AND doing good – perfect!
Where: Hackney are hosting Yelp's Slides and Scoops event. Get yourself down to Kids Adventure Play in Spring Lane, E5 9HQ and eat, drink and play to your heart's content!
When: Throwback to your childhood on Saturday, August 29th from 12pm until 10pm. The playground will be free to enter, you just need to check in on the Yelp app. Click here to visit their website for more information. We'll see you on the swings! 
5. Play Some Boules: Stratford
What: Want to shake up your August? Orangina have launched a pop-up rooftop Pétanque bar to rival all others – but it's only around for a week so you better be quick! Orangina have combined an incredible cocktail bar with a hugely competitive game of Boules and it's already attracted some of those Made in Chelsea folks for a game or two! AND while you're not playing, there will be music from London's top DJs, a rooftop cinema and incredible views of London. Basically everything you could ever wish for, on one rooftop.
Where: If this sounds like your ideal evening, and it should, get yourself over to Roof East, Floors 7&8, Stratford Multi – Storey Car Park, Great Eastern Way, Stratford, E15 1XE, and give us a game of Boules!
When: The Pétanque bar will only be around for a week, from Thursday, August 27th until Wednesday, September 2nd, so get yourself down there as soon as possible! The bar will be free to enter, and is open from 6pm – 11pm on Thursday – Friday and Tuesday – Wednesday. During the bank holiday weekend, it's open from 12pm! Click here to book.