The Central line has turned into a sauna, the beer gardens are beginning to fill, and the ice cream vans are out in force. Summer is here, people. Here are five fantastic events in London this weekend:
What: Shoreditch gallery Calvert 22 is unveiling its new season programme, Power a​nd Architecture, this weekend. Running until  October 2016, the gallery will be home to a series of events and exhibitions, exploring Soviet architecture as a manifestation of power and status.
Why: In the opening show, U​topia and Modernity (12th June), f​our artists reflect on the modernist vision of the socialist city and consider the real and imagined futures of utopia. Berlin­ based Polish artist Przemek Pyszczek's series F​açade captures the bright, block­colour decorative soviet­era design of external walls and windows grates, while Dmitry Lookianov's Instant Tomorrow s​eries provides a vision of the near future through the setting of Muscovite apartment life, where minimalistic furniture and repetitious architecture create a suburban 'utopia'.
Price: Free Entry
Where: 22 Calvert Avenue, London E2 7JP
2. For Football Frenzy: Pop Fields 
What: If you're in the mood for watching all the summer sporting events al fresco – head to Pop Brixton's latest opening, Pop Fields to catch the EURO 2016 action. Open today (10th June) for the first game of EURO 2016, Pop Fields will be the go-to destination for watching Wimbledon, Test cricket, rugby internationals, Tour de France, The Open and the Rio Olympics, and will run from this weekend until the end of September.
Why: Alongside their massive screen broadcasting all of the summer's major sporting action, you can also show off your mad skills on the artificial playing surface suitable for 4-a-side football, mini-tennis, basketball and touch rugby.   Keep yourself hydrated and fed with Pop's community of restaurants, street food traders and bars, who will be taking it in turns to serve up summer specials and halftime oranges for the players and supporters on Pop Fields. They will be joined by the local Brixton Brewery, who will be setting up a new bar on Pop Fields for the duration of the summer.
 Price: Free entry
Where: 49 Brixton Station Rd, London SW9 8PQ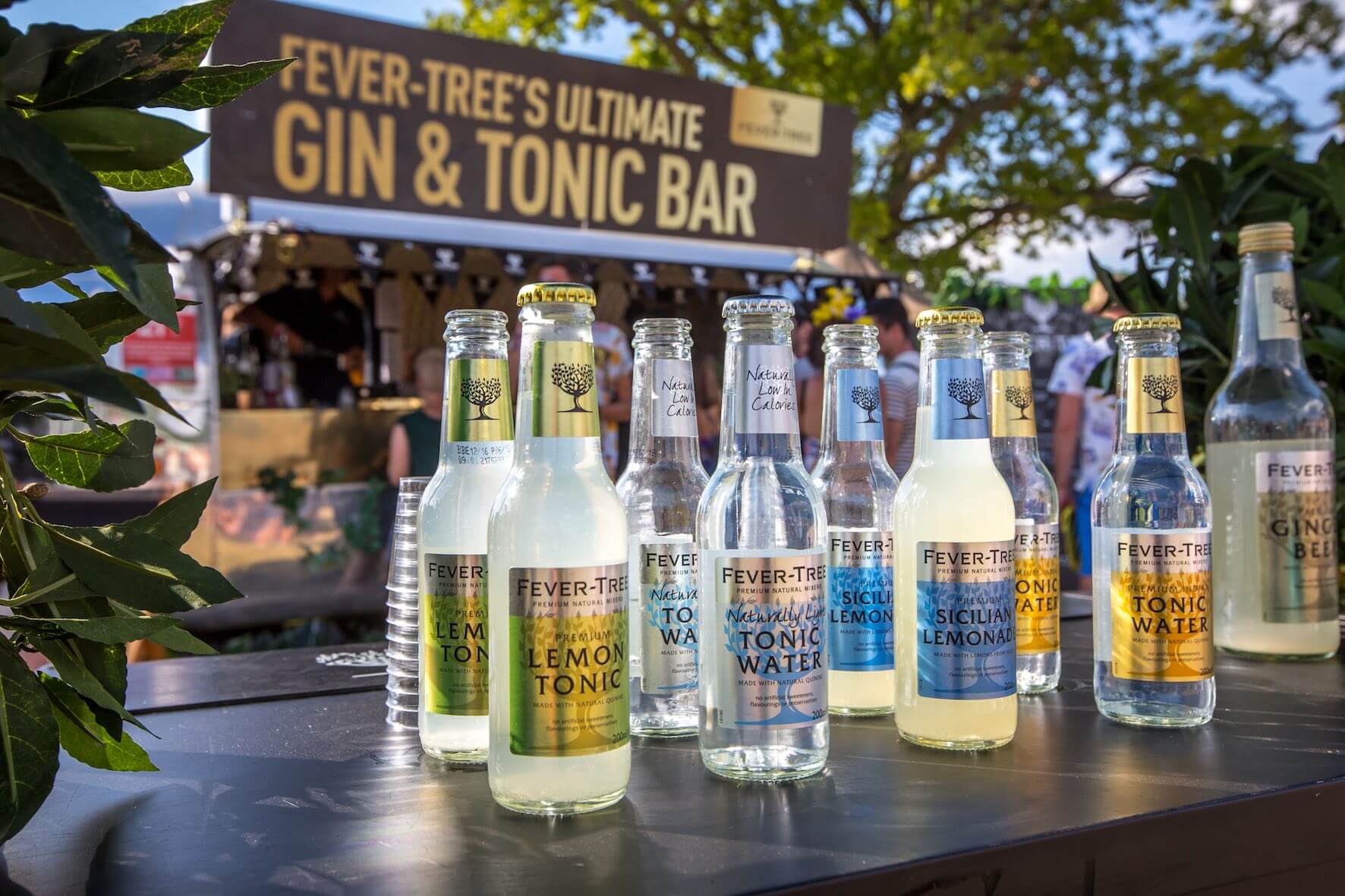 What: It's World Gin Day tomorrow (11th June), and to celebrate Fever–Tree are opening their own World Gin Day Pop-Up Bar on the Southbank  for a weekend of fun, festivities and G&Ts. Sink a few tonic delights at the all new double-decker container bar. There will be rooftop masterclasses, live music and a sneak peek at Fever–Tree's new Aromatic Tonic.
Why: Fever–Tree is offering a programme of G&T rooftop masterclasses on Saturday (11th June) to avid gin drinkers between 12.00 – 16.30pm. Running for an hour, learn about the history of the G&T serve as well as gaining some exclusive insider knowledge on making the perfect G&T.
Price: Free entry. £12 for masterclass – tickets here 
Where: Riverside Grass (close to the National Theatre), Southbank, London, SE1 9PP
4. For a Festival: Poetry & Lyrics 
What: Poetry & Lyrics is a new festival launching today (10th June) from Poet in the City. The festival, hosted by Kings Place, is an exploration of the enduring and inexorable link between poetry and music, ably aided by some of the country's most celebrated voices.
Why: Nestled in the crisp acoustic halls of Kings Place, Poetry & Lyrics will open with a special, one-off show from BBC6 Music's gatekeeper of good taste, Cerys Matthews. Also featured will be the sparkling wit of author and ex-Times literary editor Erica Wagner, a classical romp through Walt Whitman's poems with pianist Iain Burnside and tenor Nicky Spence and, in a tribute to the 40th anniversary of punk this year,  a look at the genre's softer side by BBC6 Music's Steve Lamacq. Running alongside the festival's headline acts will be a series of free events called New Words, New Voices designed to offer up something new to festival-goers, including Caribbean dub-poet Roger Robinson and Radio 4 Poetry Slam champion, Dizraeli.
Price: Price varies on events. See the full timetable here 
Where: 90 York Way, London N1 9AG
5. For Dim Sum and Sunshine: Ping Pong 
What: Ping Pong has created the ultimate urban picnic pop- up on the Southbank terrace overlooking the Thames, to celebrate the start of British summer time. Open until 19th June, discover a quintessentially British picnic area adorned with beautiful wild flowers, hanging wisteria, butterflies, luscious green grass and colourful lanterns.
Why: Grab your sunnies, don your finest summer dress, and delve into the new Ping Pong summer menu of bite-sized dim sum steamed to perfection, alongside rice and griddled dishes, all inspired by the Great British Summertime Barbecue. You can also sip on exceptional cocktails created by expert mixologists or authentic Chinese tea.
Price: Free entry
Where: Festival Terrace South Bank Centre, SE1 8XX