Life's too short to stay in; there's tons of fantastic events in London this week, if you only know where to look. Here's 5 events in the capital you can't miss this week:
1. For Even More Caffeine: London Coffee Night
What: On Thursday (14th April) a host of coffee shops and bars in Central London will come together to celebrate London Coffee Night and help raise funds for Project Waterfall – a charity initiative bringing clean water to coffee growing communities around the globe. London Coffee Night will see coffee shops and bars in Soho and the West End host a variety of events including spoken word, coffee tastings, coffee cocktail evenings, live bands, DJ sets and art installations.
Why: Highlights from the evening includes The London Coffee Night After Party at Timberyard Soho. Head down from 7pm and enjoy drinks, a live DJ set and the chance to meet graffiti artist, Endless. The two main baristas at Rapha Cycle Club will be putting on latte art and filter coffee classes, Gail's in Soho will be hosting a live coffee-themed art installation in their window designed by professional papercut artist Ian Penney, and Soho Grind are specially making £5 espresso martinis. Click here for the full timetable. Let's get drinking coffee for a good cause.
Where: Soho, London
2. For a Supper Club: Maze Grill
What: Maze Grill has just announced a series of supper clubs dubbed Prime Nights – held in both restaurants in Park Walk and Royal Hospital Road this April to September. The evenings showcase the restaurant's expertise in prime steak and sushi. The first event is being held this Tuesday (12th), titled 'From Tokyo to SW3'.
Why: First up will be a Japanese takeover of the Royal Hospital Road restaurant paying tribute to Japan's cherry blossom festival. Adorned in fragrant cherry blossom, the venue will host Gordon Ramsay Group's Executive Sushi Chef, Gohei Kishi, who'll divulge his expertise as spectators sip cherry-flavoured cocktails and dine on a colourful range of sashimi, sushi, black cod and Dingley Dell pork belly. Then moist matcha green tea swiss roll with sakura jelly will round off the far eastern extravaganza.
£60 per person. Matching wines/sake can be enjoyed for an additional £35. Book your place here. 
Where: maze Grill Royal Hospital Road, 79 Royal Hospital Road, London SW3 4HN
3. For a One Off Collaboration: Sushisamba x Lima
What: Internationally acclaimed Sushisamba and Michelin starred Lima are proud to join forces to host an exclusive Peruvian culinary event, on Saturday (16th April). Executive Chef Claudio Cardoso of Sushisamba shares his kitchen with world-renowned chef Virgilio Martinez of Michelin Star, Lima London and Central in Lima, Peru. Celebrating Peru's rich culinary heritage, the collaboration between Sushisamba and Lima will be brought to life through an eight-course sharing menu that showcases Martinez' impressive knowledge of the complex Peruvian pallet partnered with Cardoso's artistic flair and beautiful cooking style.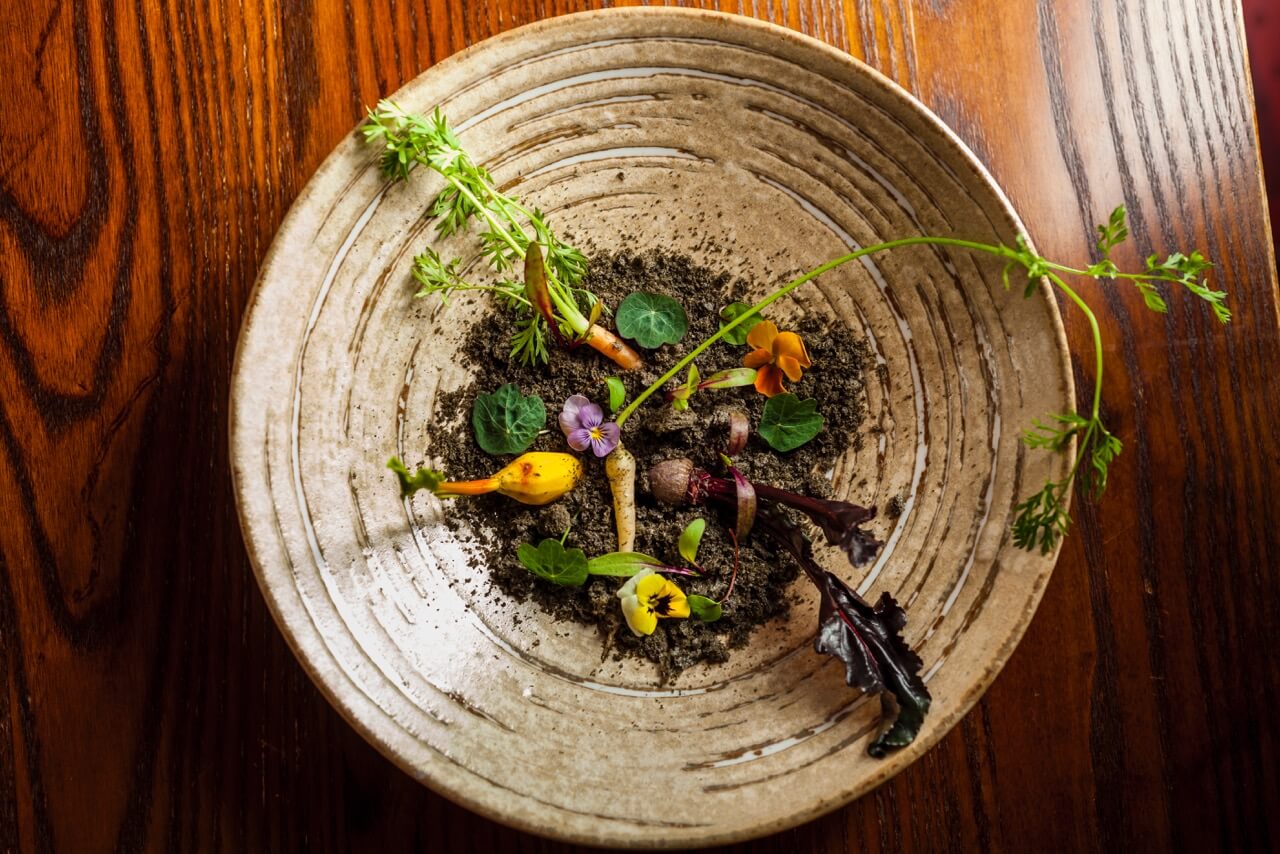 Why: The menu is a unique culinary collaboration between the restaurants that reflects their shared respect of Peruvian cuisine and commitment to culinary ingenuity. Highlights from the menu includes; yuzu soy with wasabi pickle, black truffle and yuzu caviar, Andean tubers ceviche paired with sweet root, and tiny seasonal vegetables served alongside tofu, truffle, beetroot, yuzu and sesame. After dinner, continue celebration festivities in Sushisamba's lounge and bar which will feature special live entertainment and DJs.
Purchased tickets by calling 0203 640 7330. 
Where: Heron Tower, 110 Bishopsgate, London EC2N 4AY
4. For a Supper Club: Social Pantry x Sipsmith 
What: Social Pantry, the forward thinking, dynamic, events and catering business as well as a café on Lavender Hill has teamed with up with Sipsmith and are hosting a "Sipper Club" this Thursday (14th April). Well-sourced, wholesome and on trend menus are what you will expect to see from Social Pantry, with an impressive selection of dishes and recipes ideal for cooking at home and entertaining guests.
Why: The night will consist of a 5-course gin-inspired feast, paired with matching Sipsmith Gin cocktails. Expect to be sipping on a crisp gin and tonic whilst enjoying a gin and juniper cured salmon, a damson royale whilst tucking into an indulgent dark chocolate and juniper pud with damson ripple ice cream, and then to finish, everyone's favourite – a cheeseboard whilst sipping on a shot of sloe gin.
Tickets here 
Where:  170A Lavender Hill, SW11 5TG
Get planning for next week…
5. For a Boozy Competition: Graphic Bar 
What: Graphic Bar in Soho have invited sixteen of their favourite gin brands to compete in The Graphic Gin Off 2016 happened next Monday (18th). The tournament will showcase incredible brands from all over the globe and will be a gin-soaked, entertaining evening of friendly competition.
Why: The first round will see Plymouth return to Graphic to take on Bols Genever, Copper Head, Whitley Neill to create a signature cocktail. Everyone will be able to try an inventive cocktail from each brand and then, after mulling in boozy-contemplation, cast their votes on highly democratic polling cards. The results will determine who will secure a place in the next round.
Where: 4 Golden Square, London W1F 9HT